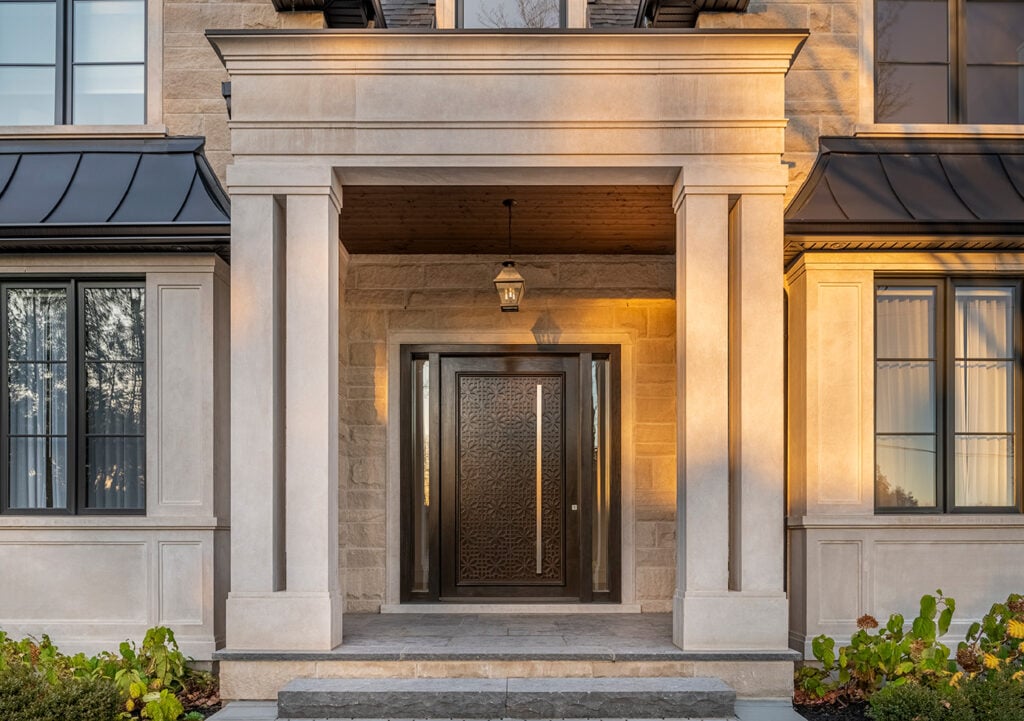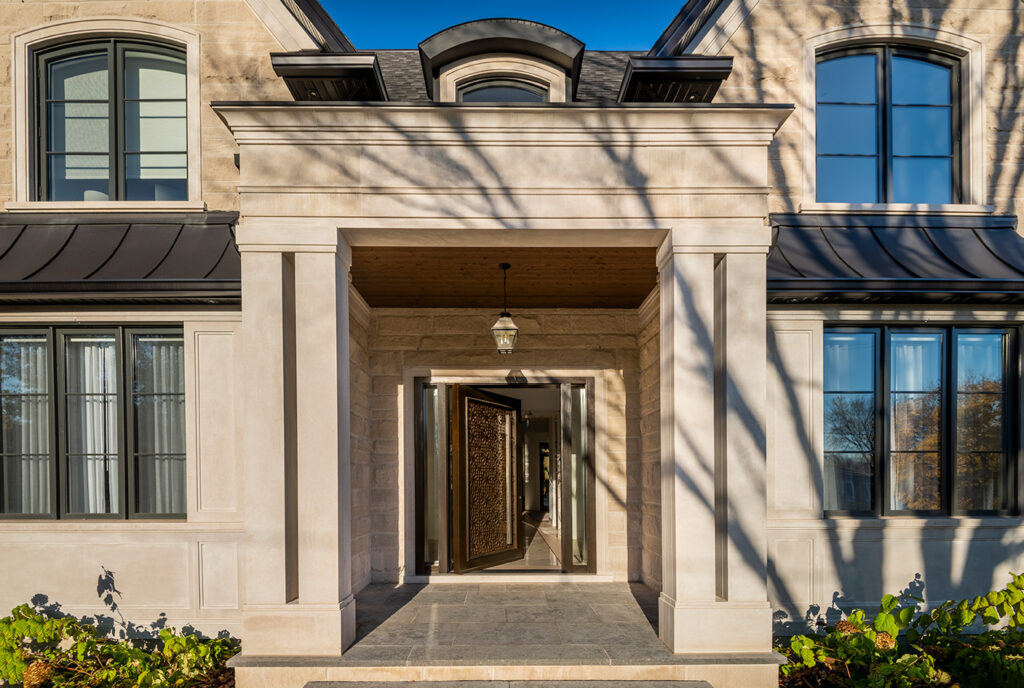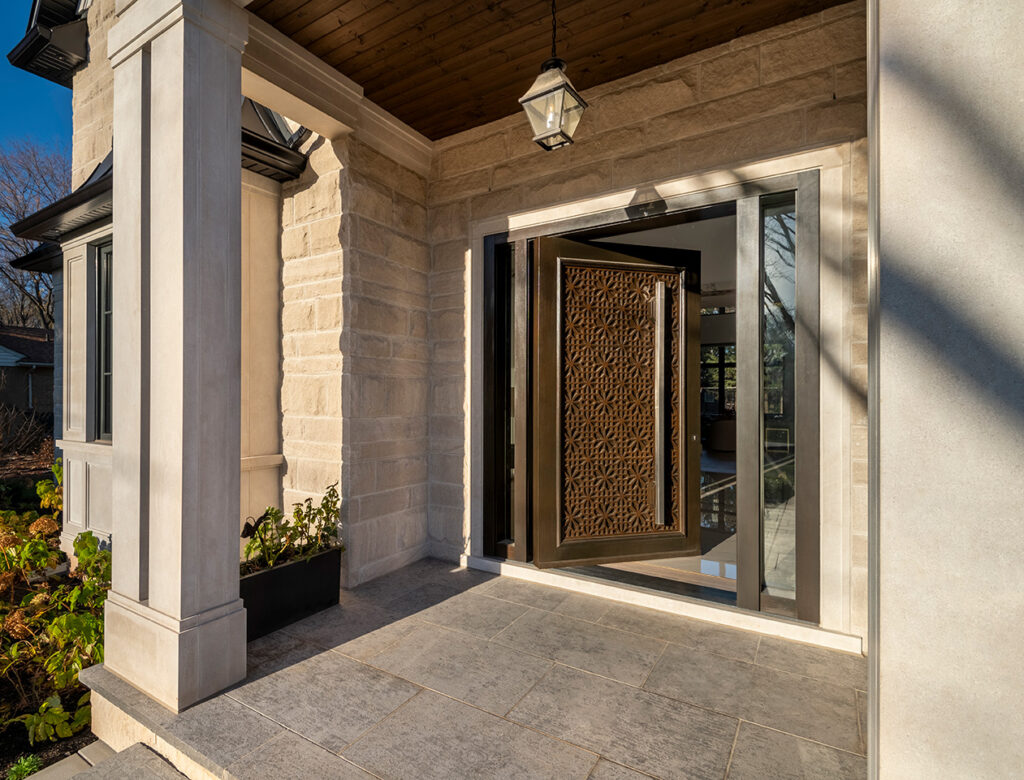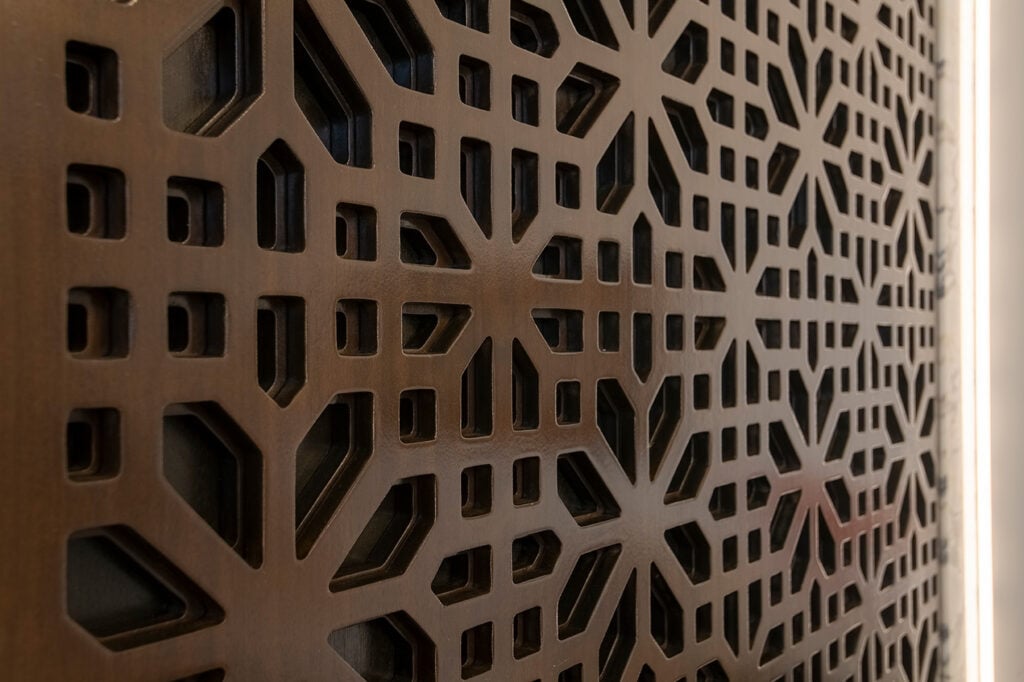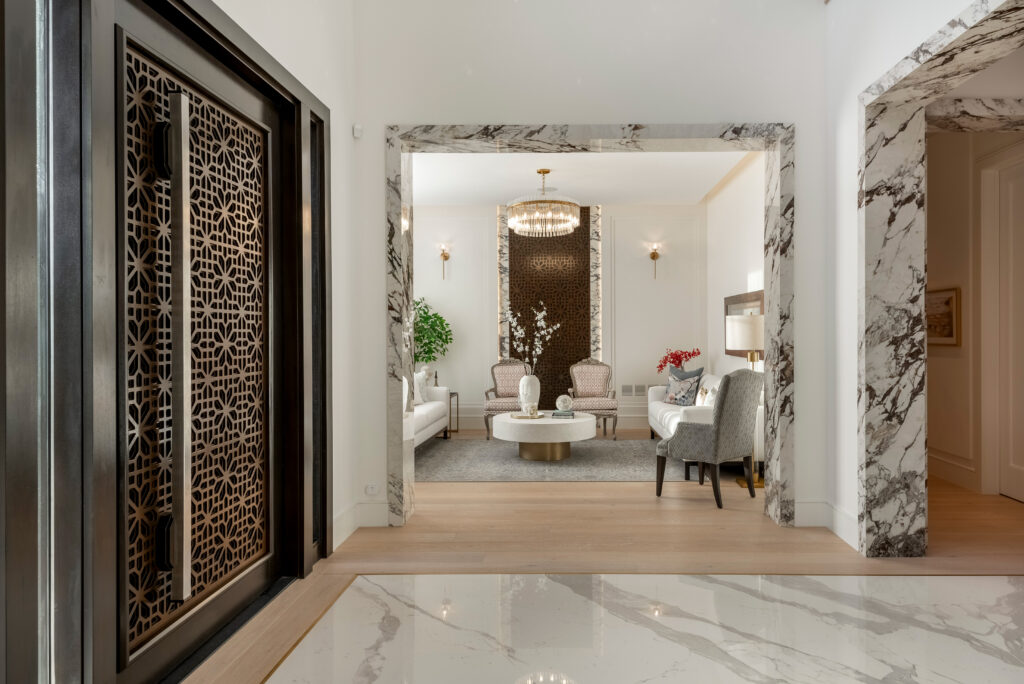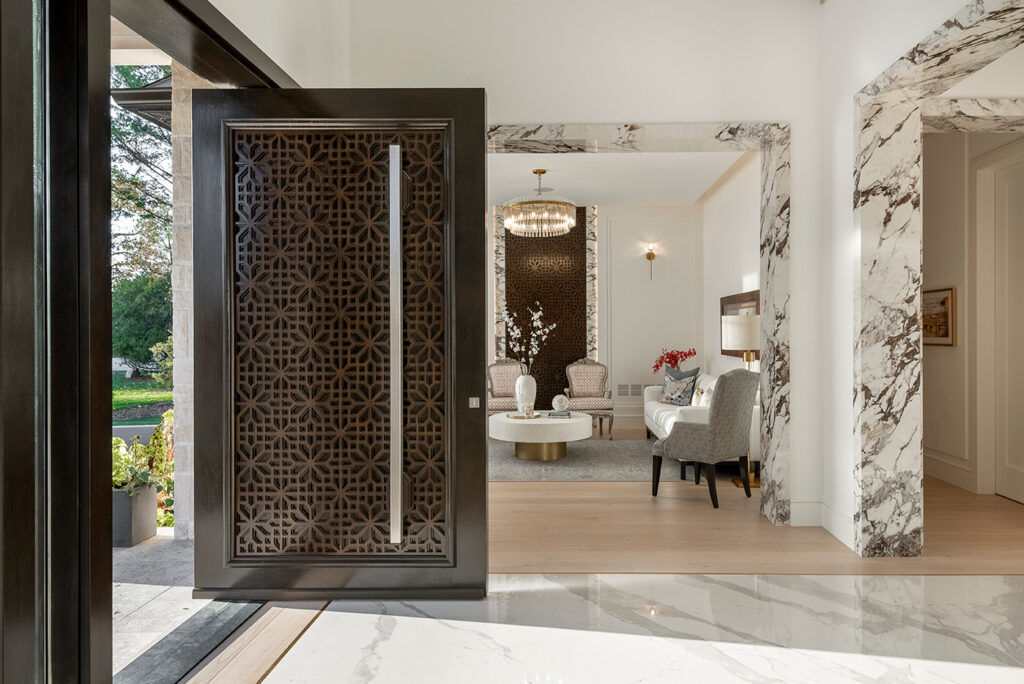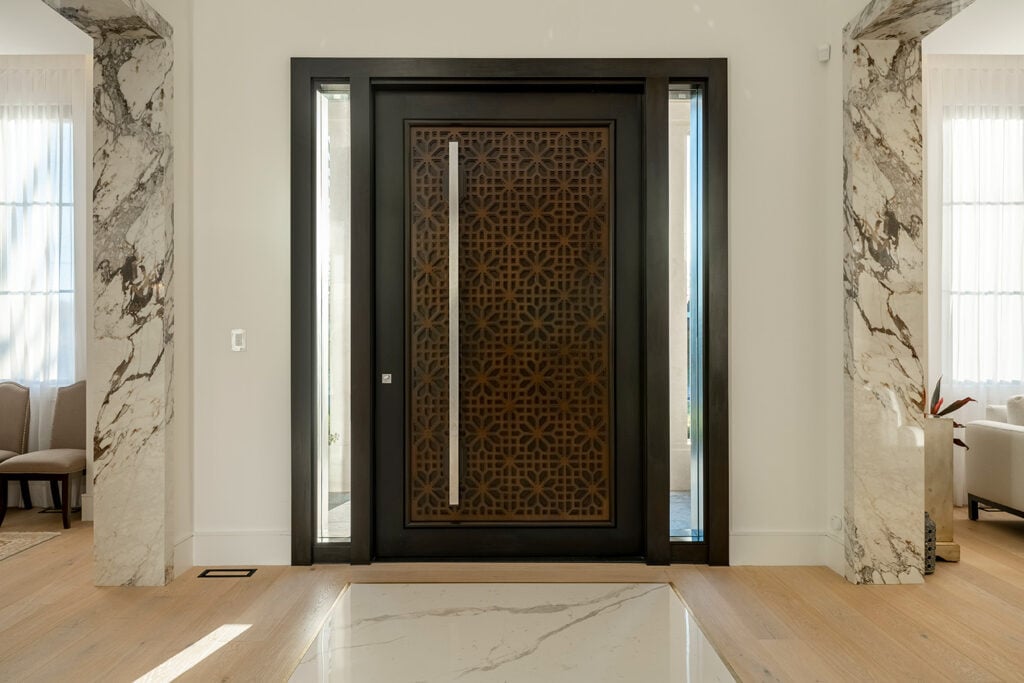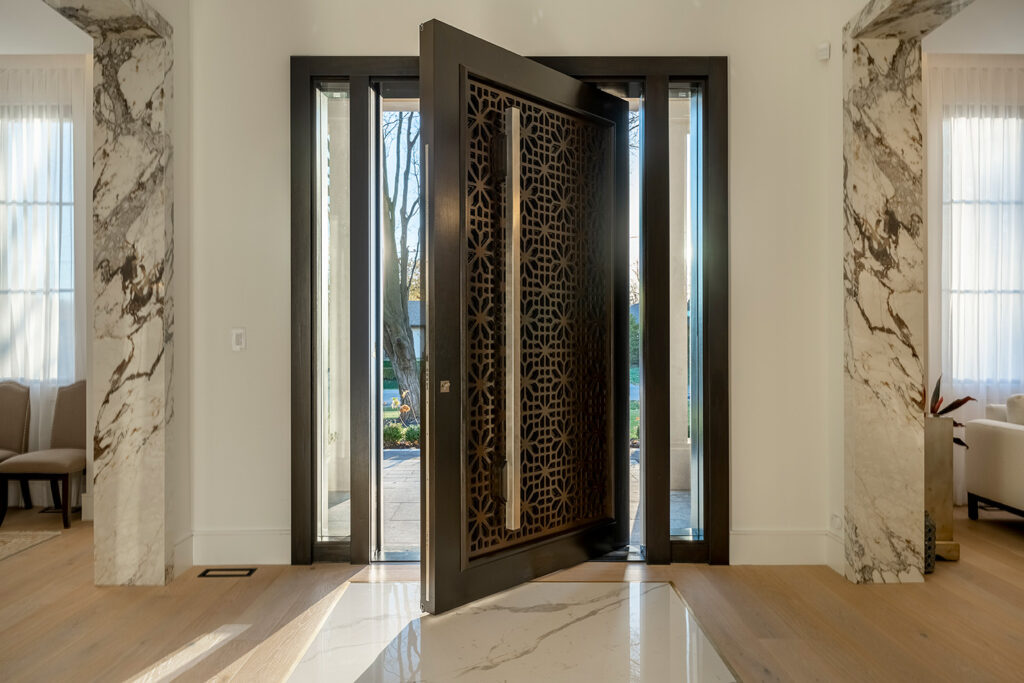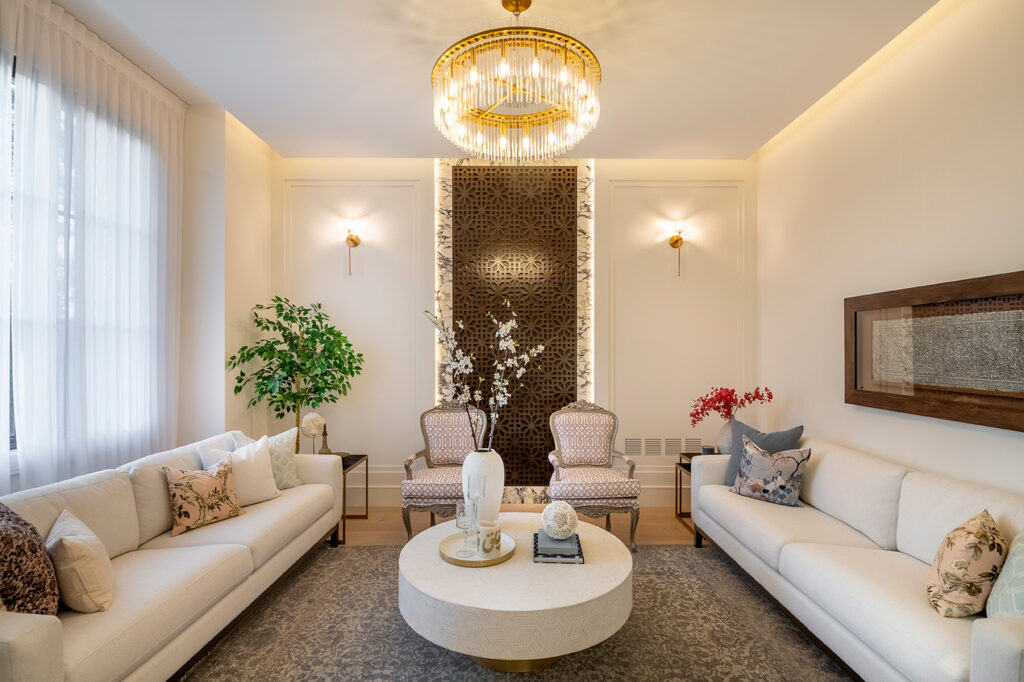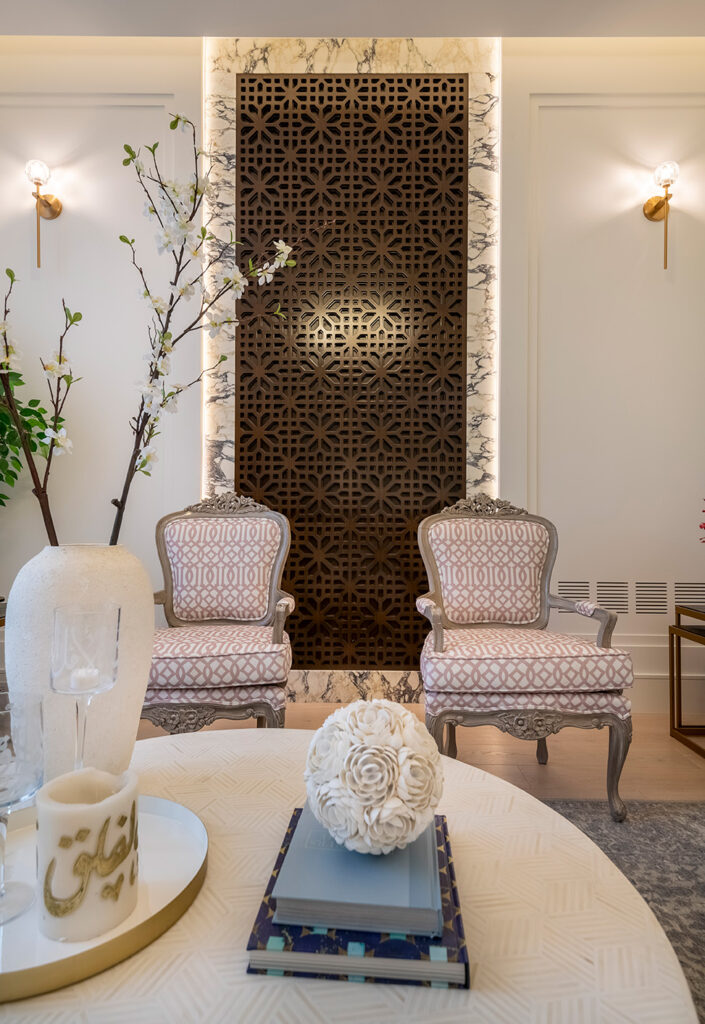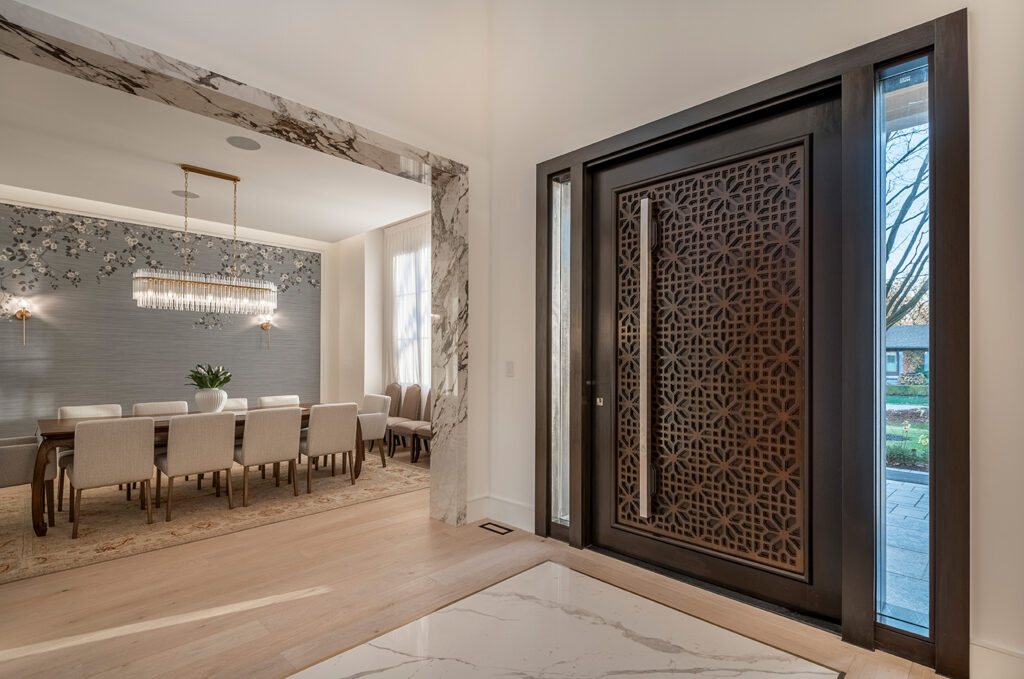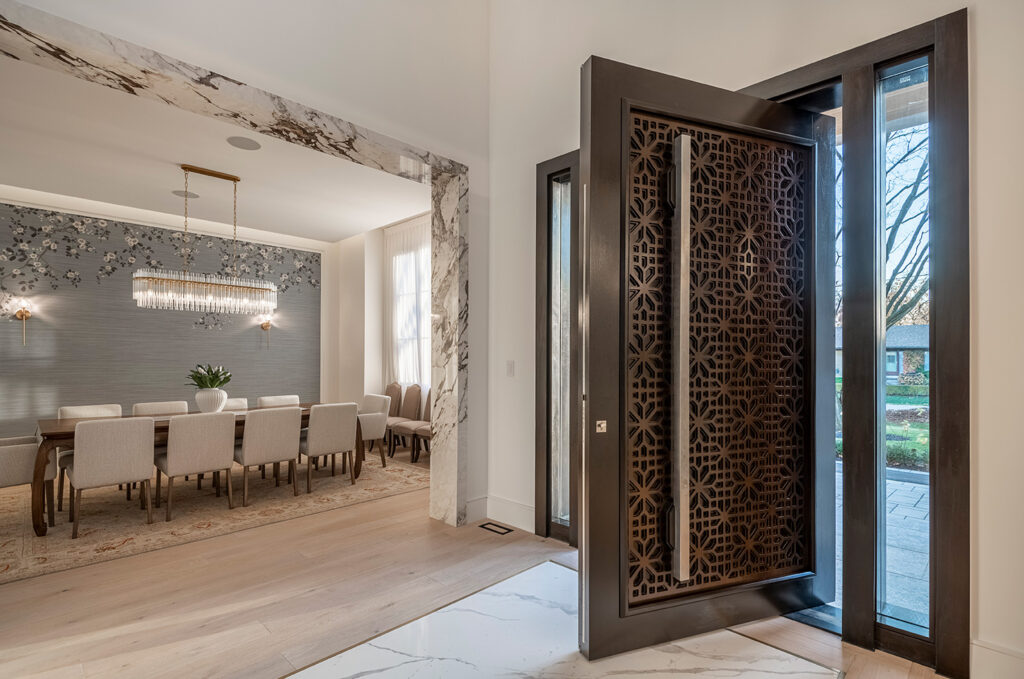 Floral Art
Floral art is well represented throughout the design of this gorgeous custom wood door. Built from solid mahogany wood, the door showcases an ornamentation of flowers, created in cast metal. The vision was to incorporate elements of floral art, which is a prominent feature for the interior design of the home.
In addition to the door, a custom feature wall was created inside the entrance hall the with the same pattern of flowers, bordered with Italian marble.
The custom wood door opens on a FritsJurgens Pivot System. The high-performing patented system's structure is invisible, operating flawlessly with no structural requirements to the floor or ceiling. It's an aesthetic perfection, creating a smooth door movement with impeccable balance. In addition, the door features Hafele automatic drop down/top seals and custom weather stripping to completely enclose the door from external elements.
The door's thickness is about 4 inches and weighs over 600 lbs.
Photography by Vladimir Kevorkov
Make your home palace
Allow our luxury experts to reflect your unique style with original pieces, the highest quality  and best in customer services
Contact Us
+ 1416 781 4969