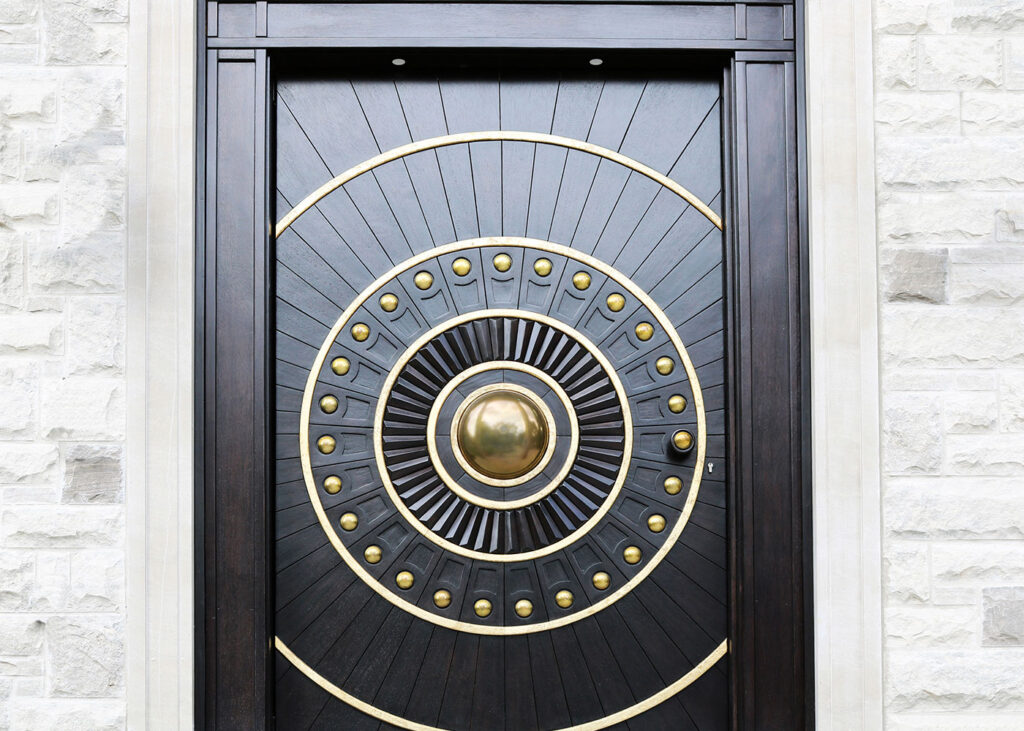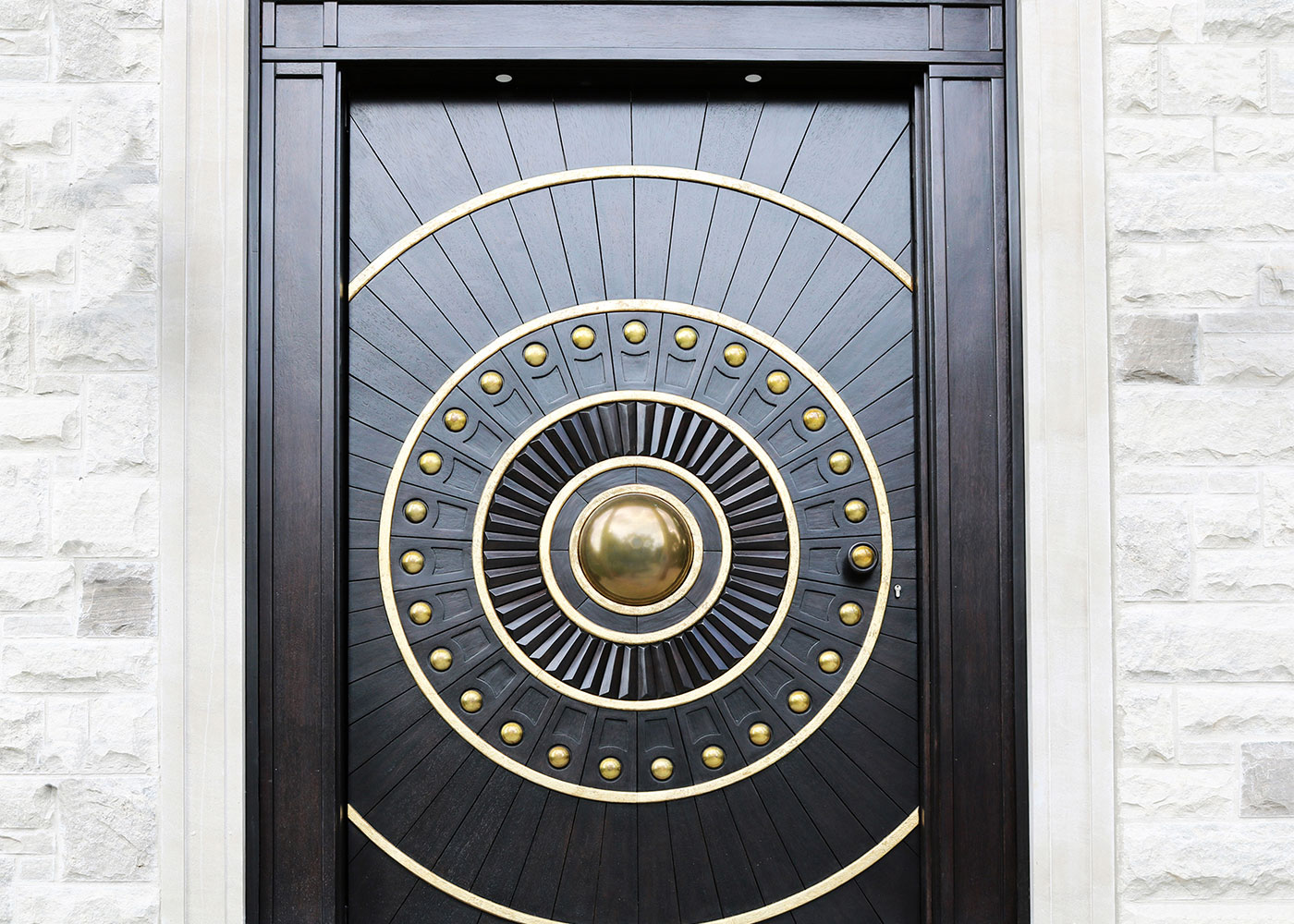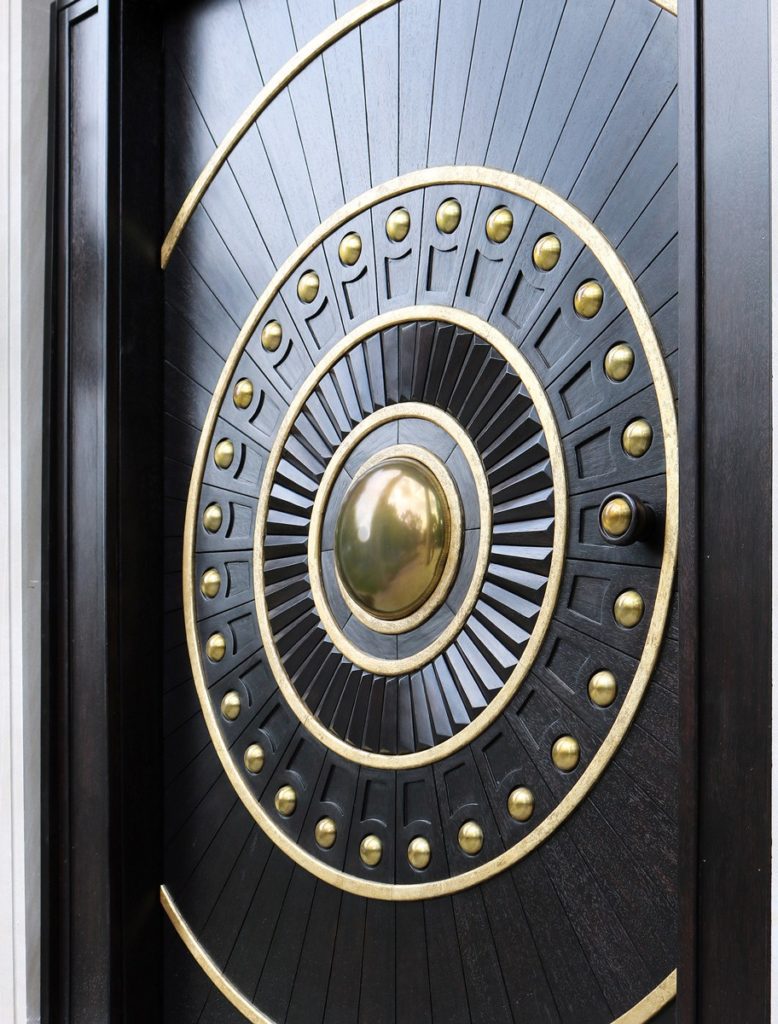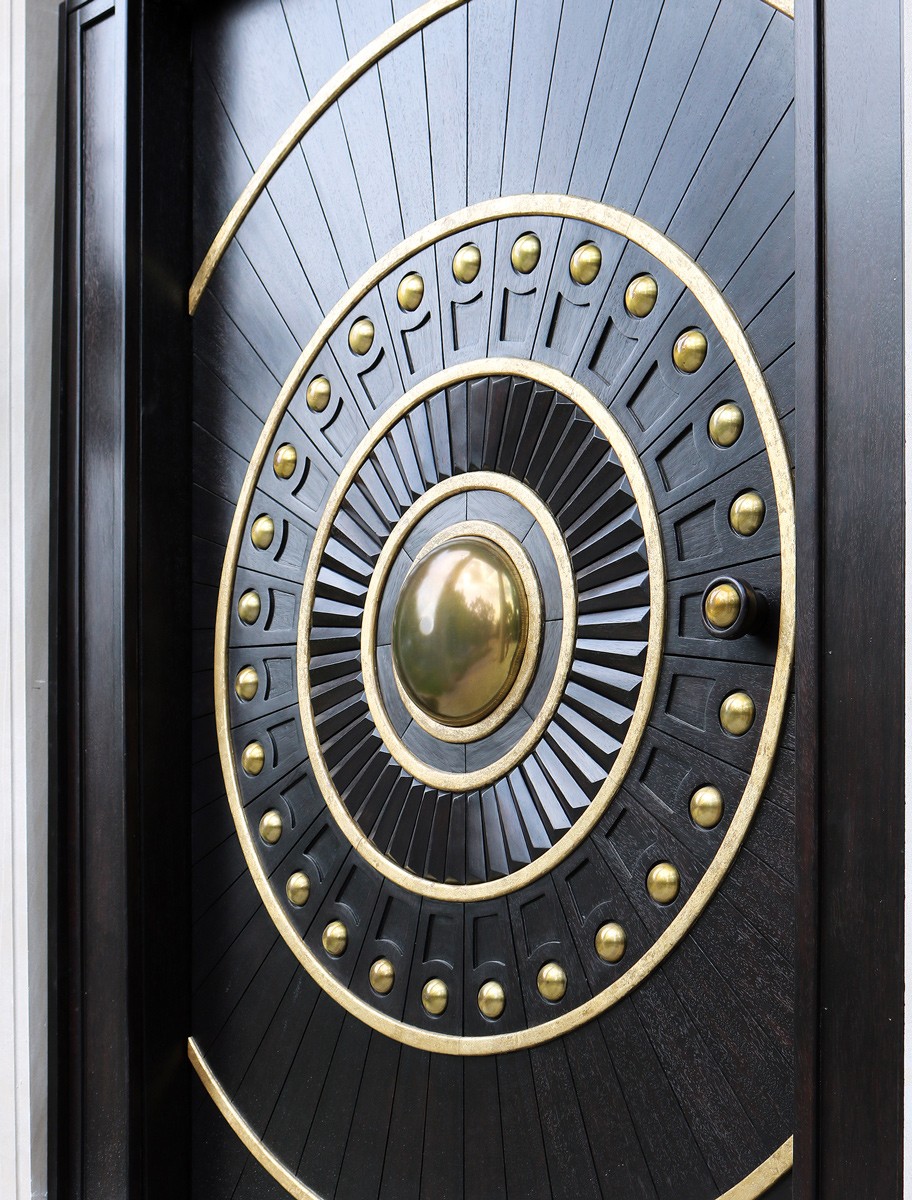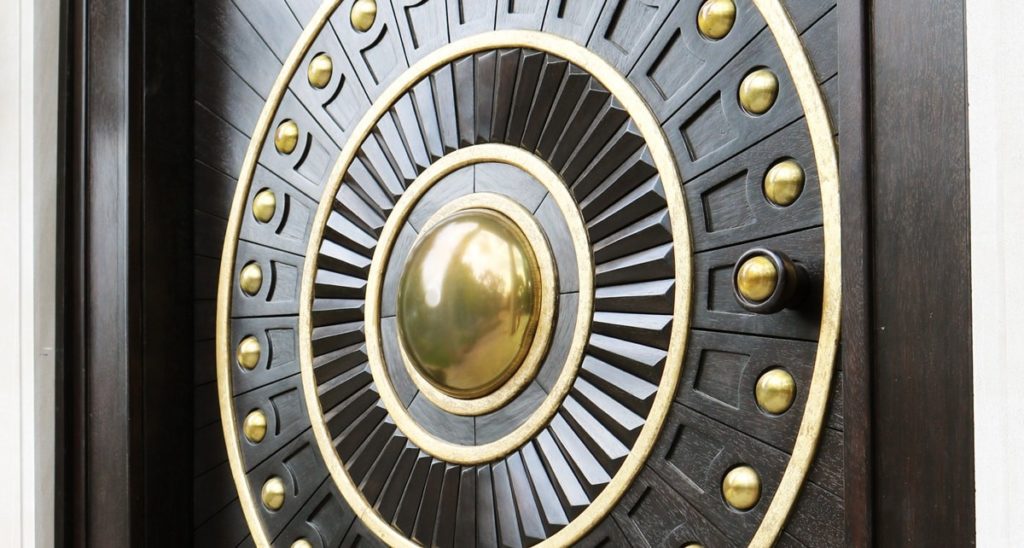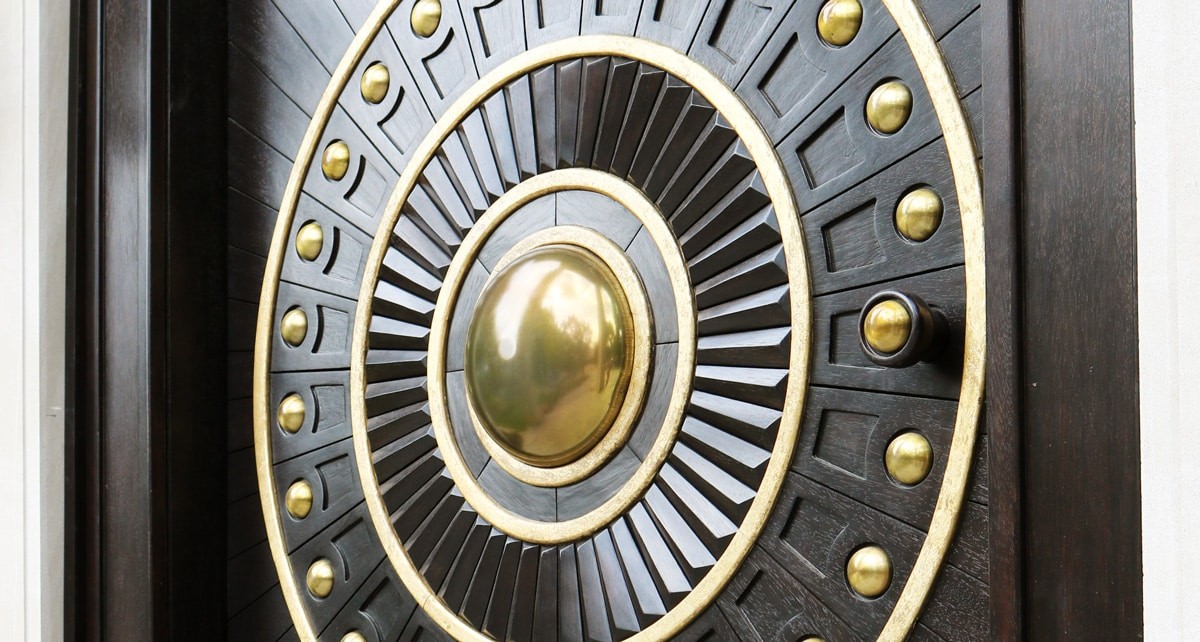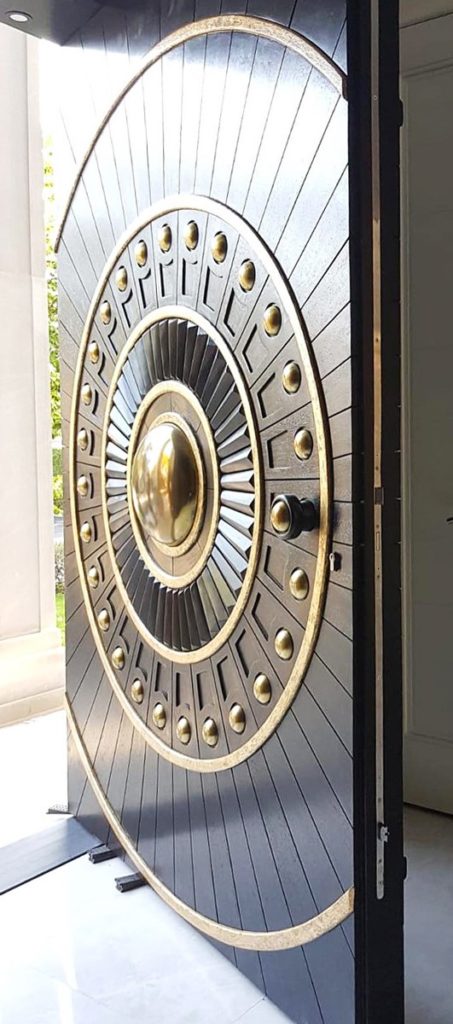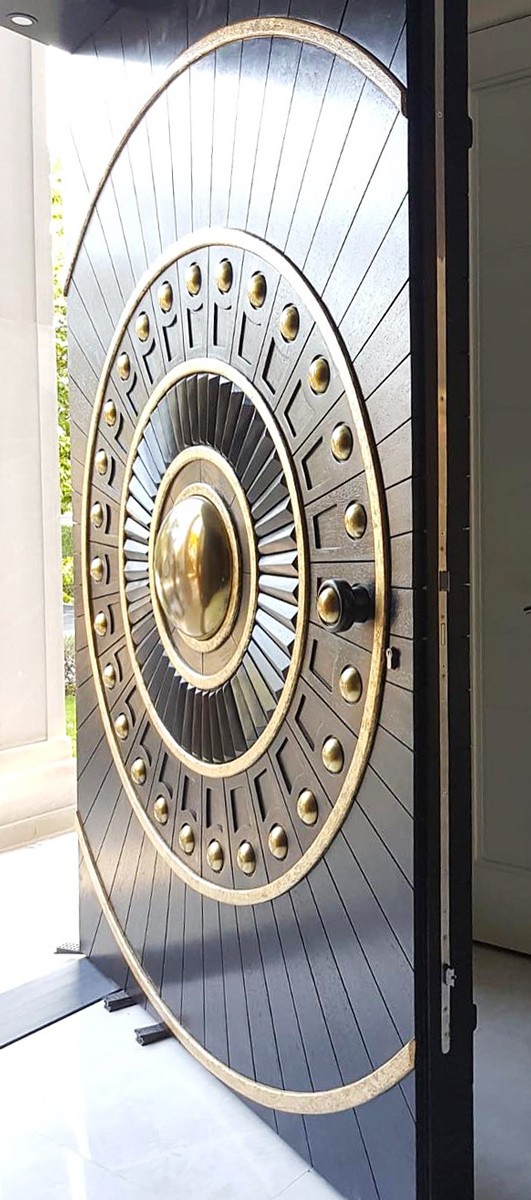 Protrude Entrance Door
This contemporary custom door design is made with a combination of wood and metal. The door exhibits a pattern of circular rings, while the centre showcases an intricate scalloped composition.
The door is made with the highest level of craftsmanship and materials. Aimed to make a statement of exclusivity and sophistication.
Make your home palace
Allow our luxury experts to reflect your unique style with original pieces, the highest quality  and best in customer services
Contact Us
+ 1416 781 4969