You have decided to change your front door, or you are building a custom home, and you are in the process of choosing your dream entrance. Here are the answers to some commonly asked questions about exterior doors.
Q) What are the sizes of custom exterior doors?
Ans) The standard size of a front door in Canada is 6 ft 8 in by 3 ft 96 inches. If you are looking for an oversized door, it is possible, although you will most likely find it with custom manufacturers.
2020 trends show that new entrances, more so for luxury homes and residences, are over 70 inches wide and over 8 ft. tall, including the frame.
Designers and architects have quickly adopted this trend since it greatly improves the magnificence of the facade and the value of the property.
You may also find exterior steel doors or iron doors, measuring over 24-inch to 42-inch in width and 7 ft. and 8ft in height.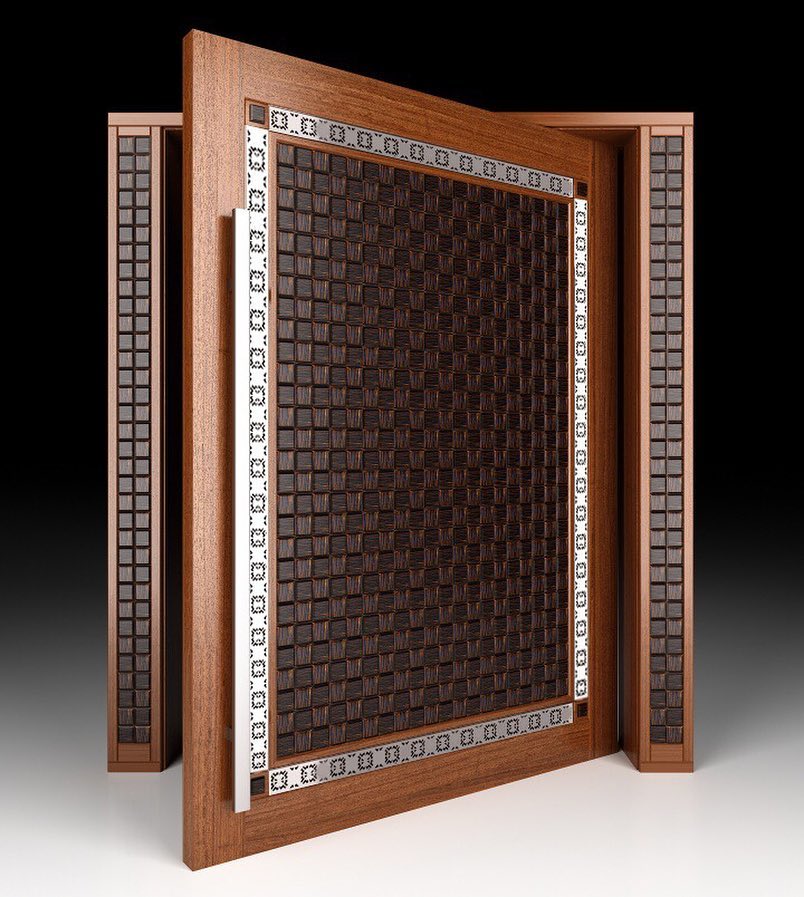 Q) How wide is a double front door?
Exterior double doors have a width of 48 to 60 inches. On special orders, designers may even make them of 72 – 90 inches.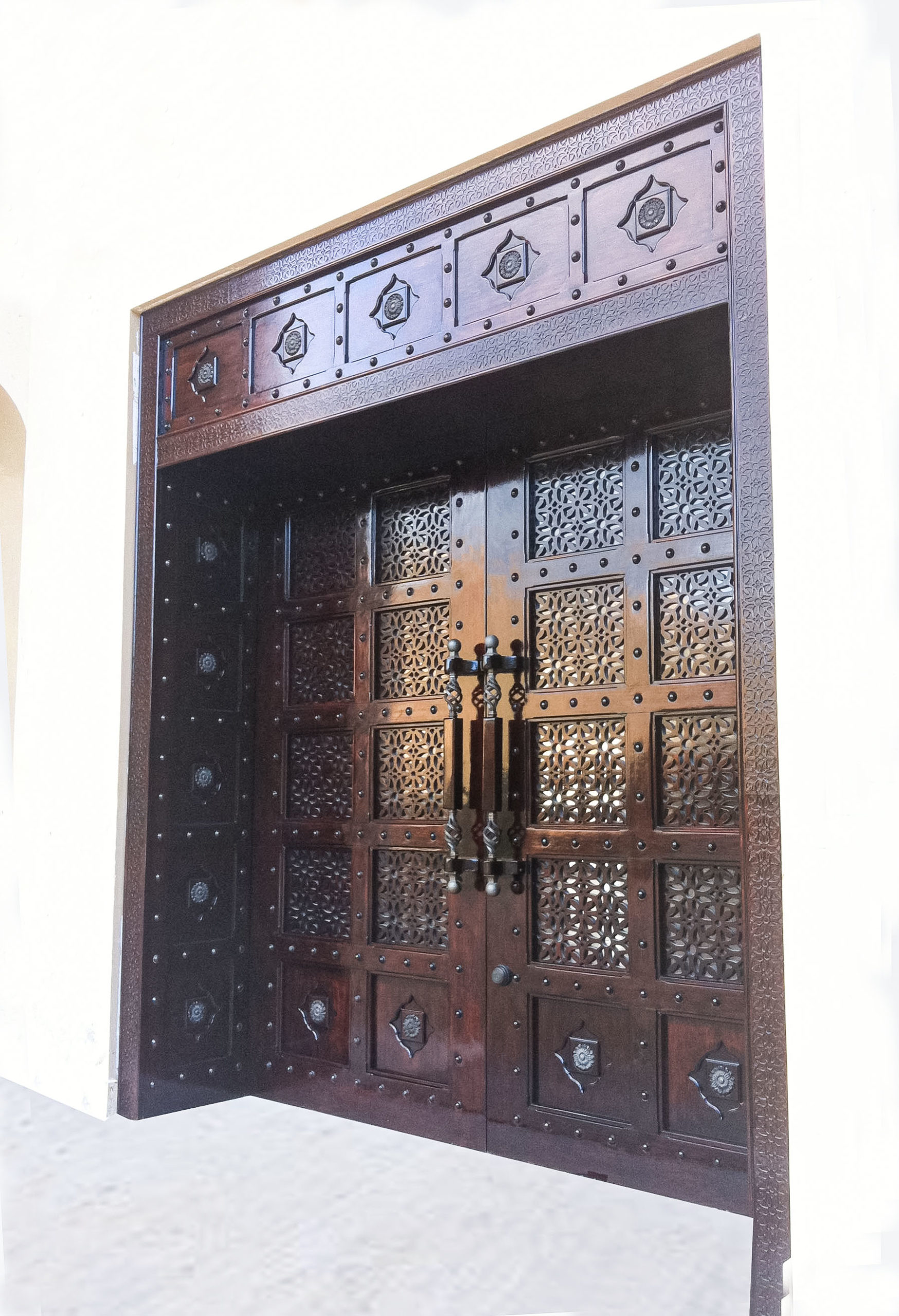 Q) What is a hinged door?
The most basic category of front doors is the hinged door, be it patio doors, entry doors or French doors.
They feature a hollow-cored door or a solid wooden door attached to a door jamb with at least two hinges. If the door is tall, more hinges are needed, and if the door is weighty, the hinges must be stronger.
On one side, the pros of hinges are the ease of installation. On the other side, the structural elements are always visible, making a difference in the design's outcome.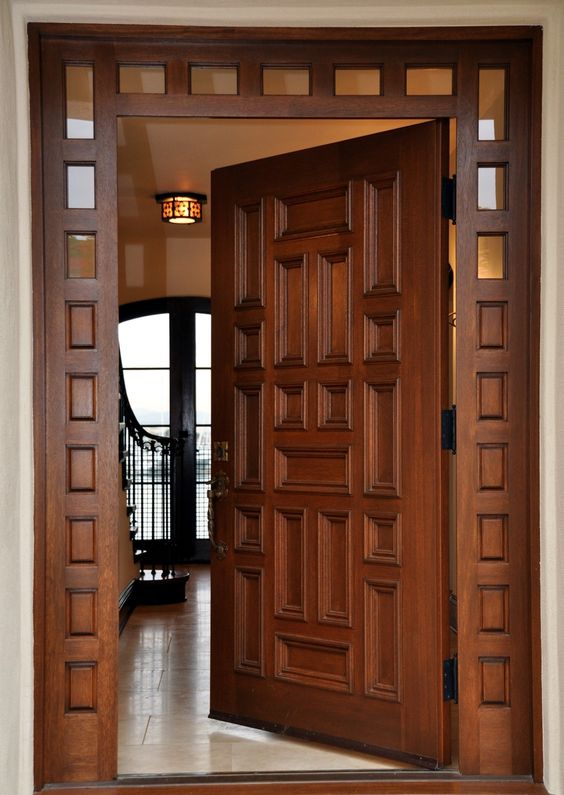 Q) What is a pivot door?
A swinging door, rotating on a spindle, is a pivot door. In modern times, System M from FritsJurgens is the 'number one' most reliable pivot hinge in the world and its found in classic or modern doors.
The system is extremely rigid, allowing to carry up to 500 kg and virtually indestructible. So you have full control over the door's movement. A single touch and the door opens effortlessly and closes with a whisper.
Even after one million cycles, System M, a maintenance-free arrangement, kept behaving flawlessly, resulting in a design for the ages.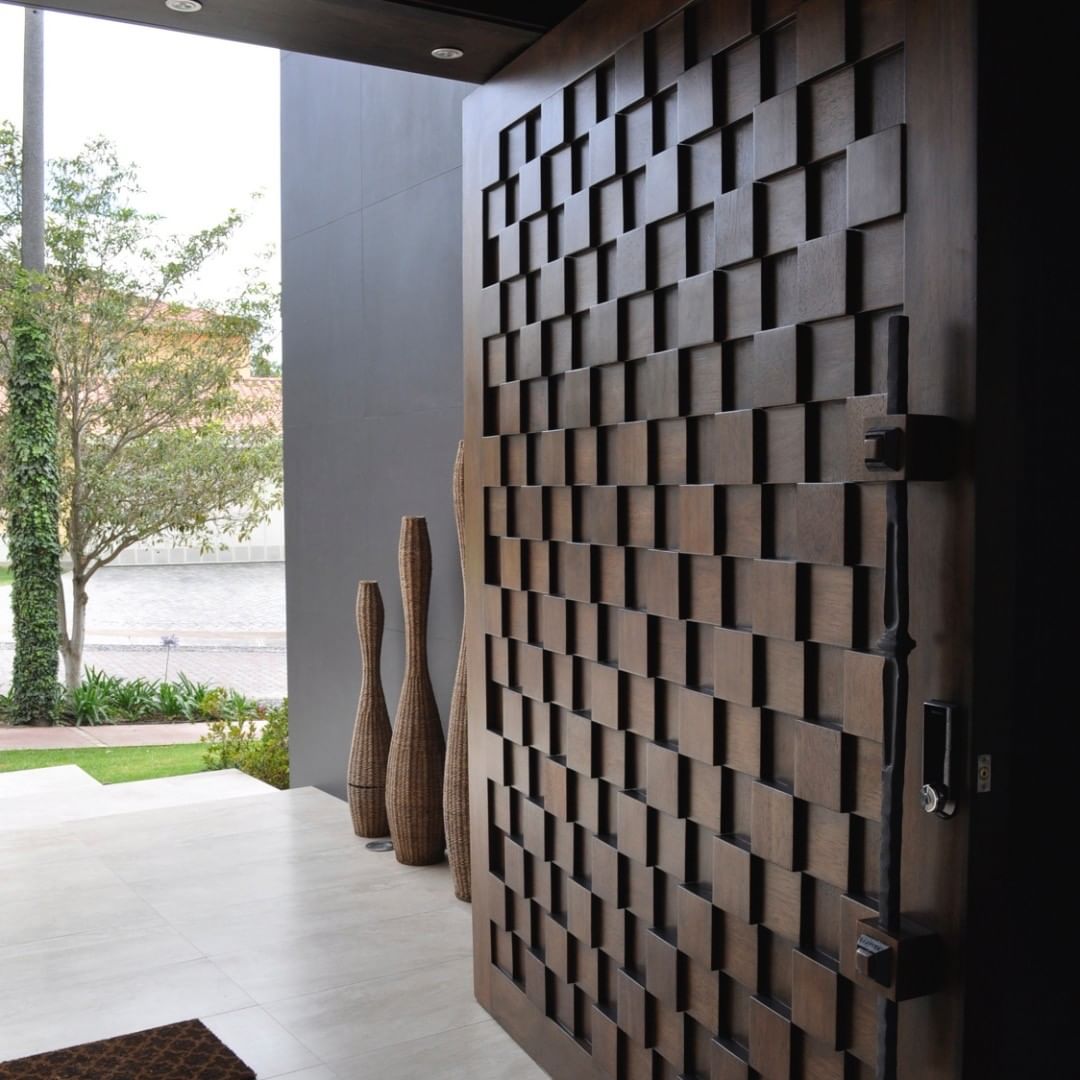 Q) What are the best materials for front doors for extreme Canadian weather?
Iron, aluminum, treated wood
If you are looking for lasting beauty and security, iron doors are ideal for the Canadian weather as they are weather resistance and can handle rust as well as corrosion.
Treated wood is another excellent material for front entry doors since it is energy-efficient and durable, making it the apt choice for exterior wood doors.
Although materials in front doors are of prime importance to face the extreme Canadian weather, you must make sure that the door isolates from the exterior elements.
Recently, architects and building professionals have implemented automatic door seals, such as Schall-EX OS, Athmer. This technology helps to obtain a cleaner appearance with no door sweeps.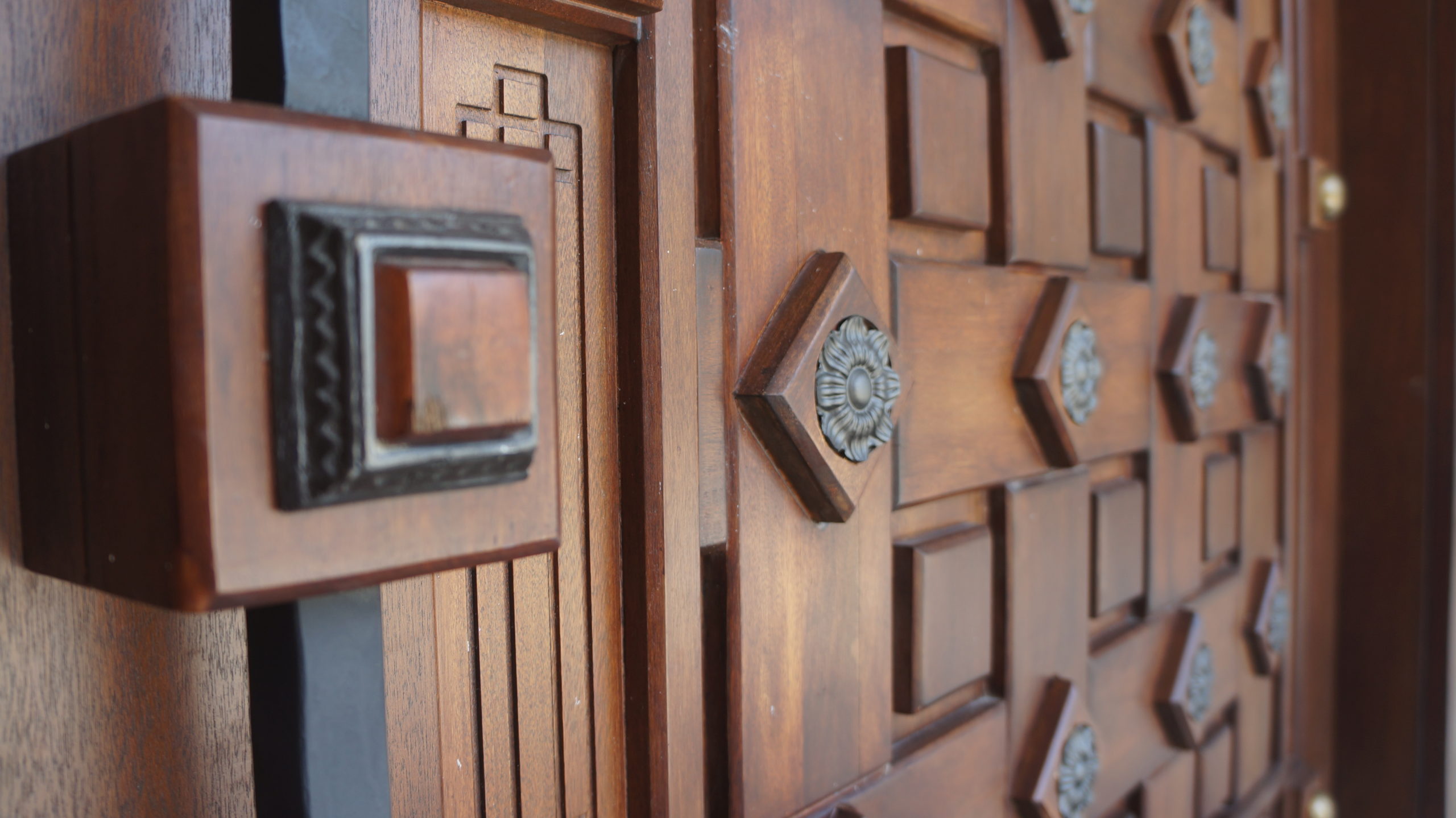 Q) Are custom exterior doors an important design element?
Doors function as your property's security. But that is not all. They also have a design element, which not only will you enjoy every day, but that could potentially make or break a deal when you talk about real estate.
For this reason, entry doors and gates, specially craftsman doors, are of great importance, and those who appreciate luxury estates seek them. (Find unique door styles here)
Recently, interior designers and architects have included the virtually invisible FritsJurgens ® pivot door hinge system which is mortised into the bottom and top of the door, without any structural elements in the ceiling or floor.
The M system of a Pivot door enhances the spatial appeal of your property's interiors when opened.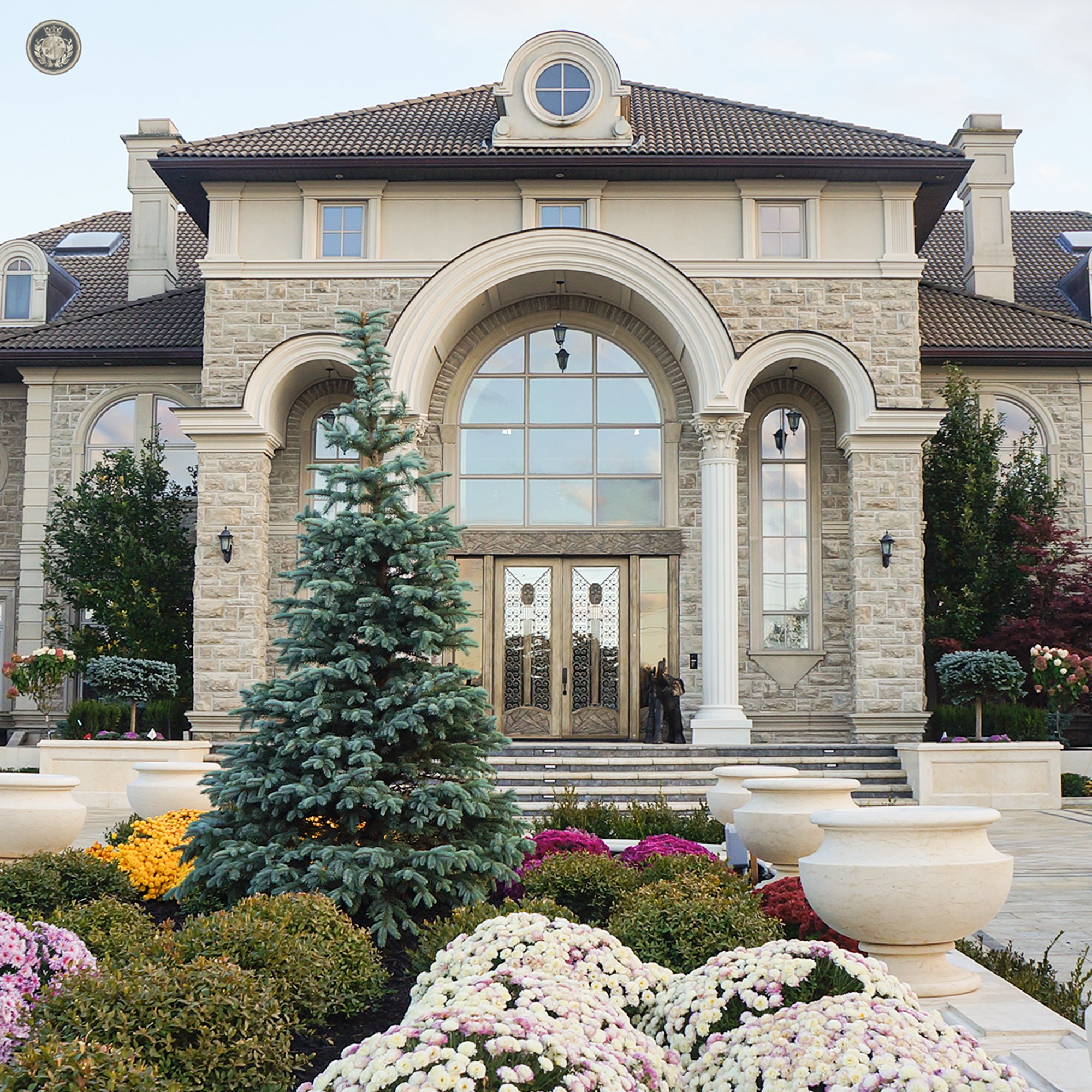 Q) What makes cast iron good for extreme weather doors?
Cast iron doors are hard and resist indentation as well as abrasions. Thermally insulated cast iron doors can endure the Arctic cold and retain the heat inside your home. Additionally, when you insert tempered glass into the door, it can become a safe and durable design element.