Homeowners are increasingly opting for luxury home renovations that incorporate high-end finishes and designer touches. While the initial investment may be higher than for a more conventional remodel, a high-end renovation can provide a significant return on investment, both in terms of increased resale value and visual appeal of the home.
In addition, luxury renovations can help to create a unique selling point for a property, making it more attractive to potential buyers. Luxury home renovations typically include features such as custom kitchens, spa-like bathrooms, and high-end millwork, flooring and fixtures. By incorporating these and other luxury touches, homeowners can transform their homes into truly one-of-a-kind retreats.
At Art Boulle, our interior designs focus on combining different precious materials and architectural design elements to give a space the best possible outlook, producing it all by Art Boulle.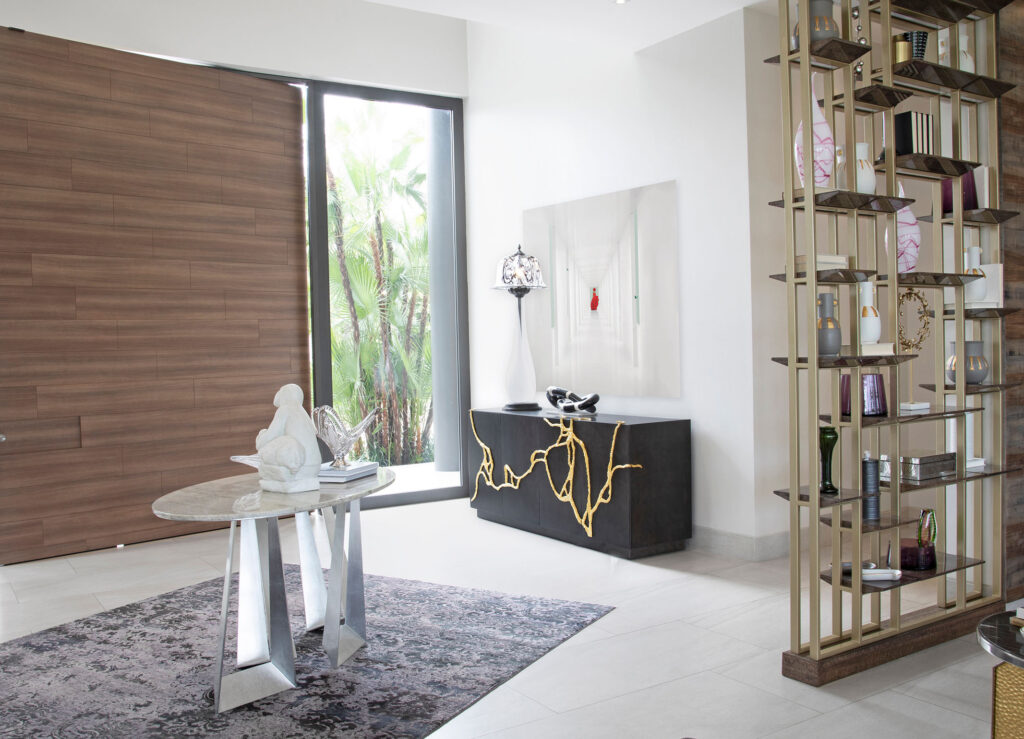 Large & Expansive Windows
Large and expansive windows and doors are one of the hallmark features of a luxury home. They let in an abundance of natural light, creating a bright and airy atmosphere. And, when positioned correctly, they can frame stunning views of the outdoors.
Luxury homes are designed with attention to detail, and this is evident in the care that has been taken to select high-quality materials and craftsmanship. From the start, luxury homes are designed to stand the test of time and provide their owners with a lifetime of enjoyment.
Our skilled artisans at Art Boulle instill an unmatched level of quality and attention to detail, beautifully integrated, bringing to life that perfect custom design.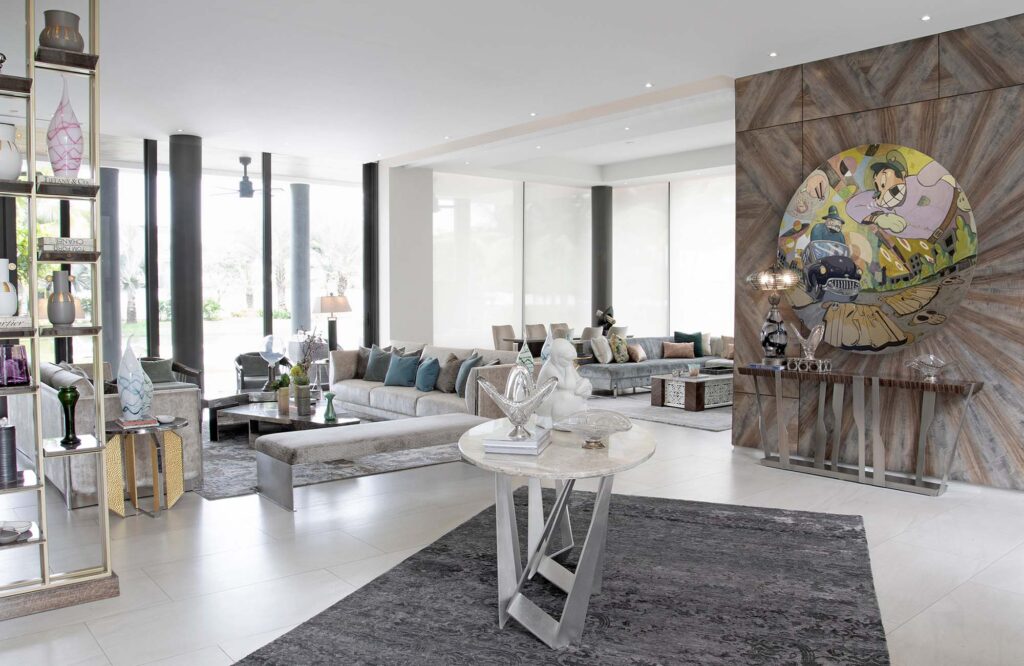 Transform your Living Room Into A Showpiece
The living room is often referred to as the heart of the home, and for good reason. It's where families gather to share memories. It's where we entertain guests and host special occasions and it's where we start our day, so it's important the space is both functional and inviting. 
That's why larger and more open concept living rooms are becoming the centrepiece of many homes. Not only do they provide the perfect space for entertaining, but they also add a touch of luxury to your home.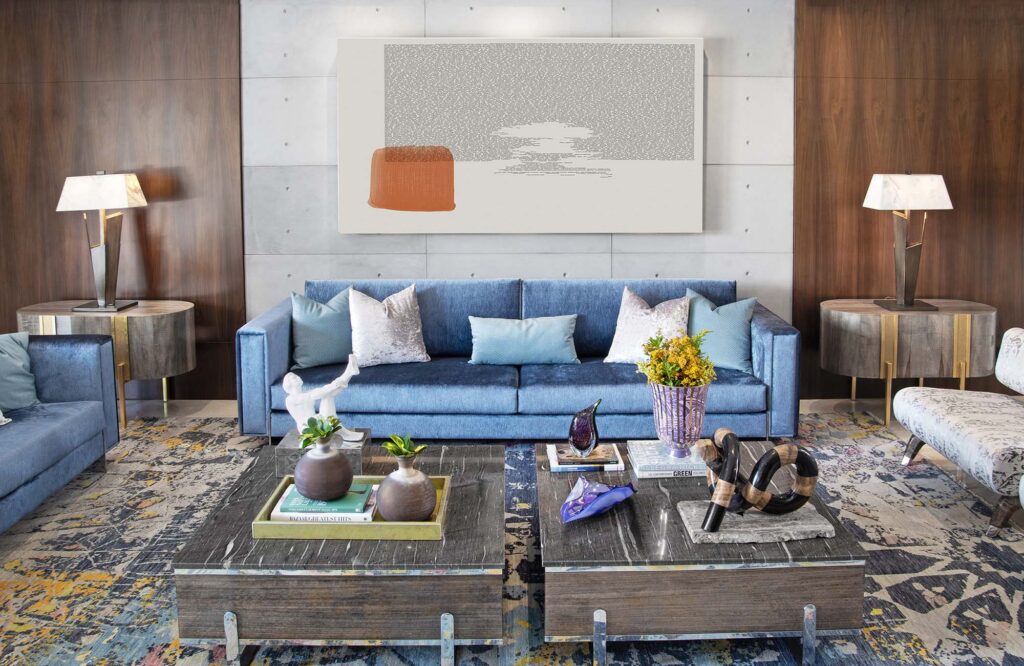 If you're looking to transform your living rooms with custom millwork and furnishings, Art Boulle can help. We specialize in designing and producing high-end millwork, from exceptional ornamental metal and woodwork to artistic interior furnishings. We collaborate with clients and designers to create a living room that reflects a unique style and meets individual needs. 
Good Lighting Can Make A Room Feel Luxurious & Inviting
Lighting is one of the most important aspects of any room. It can determine the mood, the feel, and even the perceived size of a space. Good lighting can make a room feel luxurious, while bad lighting can make it feel cramped and uninviting.
First, take advantage of natural light. Open up curtains and blinds during the day to let in as much sunlight as possible. You may also want to consider installing skylights or solar tubes to bring even more light into your home.
Second, use different types of lighting to create different effects. For example, recessed lighting is perfect for creating a warm and inviting ambiance, while track lighting can add a touch of drama to a room.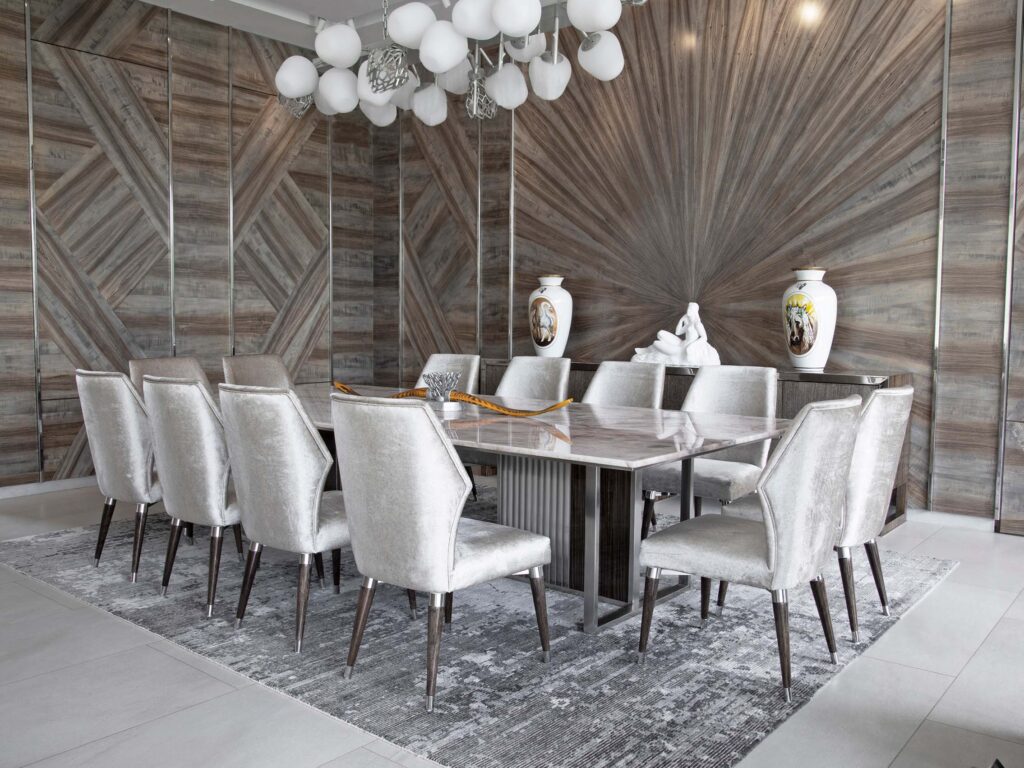 Finally, don't be afraid to experiment with different lighting solutions. Sometimes the best way to find the perfect lighting for your home is to simply try out different things until you find what works best for you.
Our luxury interior designers at Art Boulle are always seeking the knowledge of creation from past eras and merging it with contemporary design trends to present our clients with exclusive interior designs that are the epitome of intricacy and outstanding craftsmanship.
The Best Materials Make The Best Home
There's no doubt the materials you choose for your home play a big role in its overall appearance and feel. From the floors to the walls, fixtures and furnishings, every element can make a difference. And when it comes to creating a luxurious interior, there's one material that always seems to be at the top of the list: natural solid wood.
Whether you're using it for flooring, millwork, and/or furniture, natural wood has great impact and an inviting appeal that can really transform a space. It also has some great practical benefits too.
Do you have an interior design project in mind? Talk to an Art Boulle expert and learn more about how we create luxurious interiors. Book a design consultation, or visit our interior collections page for more inspiration.