Woodworking has always been a trade passed down through generations. It takes years of practice and skill to create beautiful pieces of millwork, furniture, ornaments, and doors. Mastering the art of woodworking is a true testament to one's dedication and craftsmanship.
In today's world filled with mass production, wood craftsmanship capabilities are rare to find. From design to its final stage, we invest hundreds of hours in creating an Art Boulle wood front door, employing only the finest materials and the most skilled artisans.
Art Boulle selects only high-quality woods such as mahogany, teak, chanul, and exotic veneers to create exclusive wooden front doors that are the epitome of luxury and elegance.
Skilled artisans at Art Boulle excel at creating museum-style pieces that will withstand the test of time and endure for centuries to come.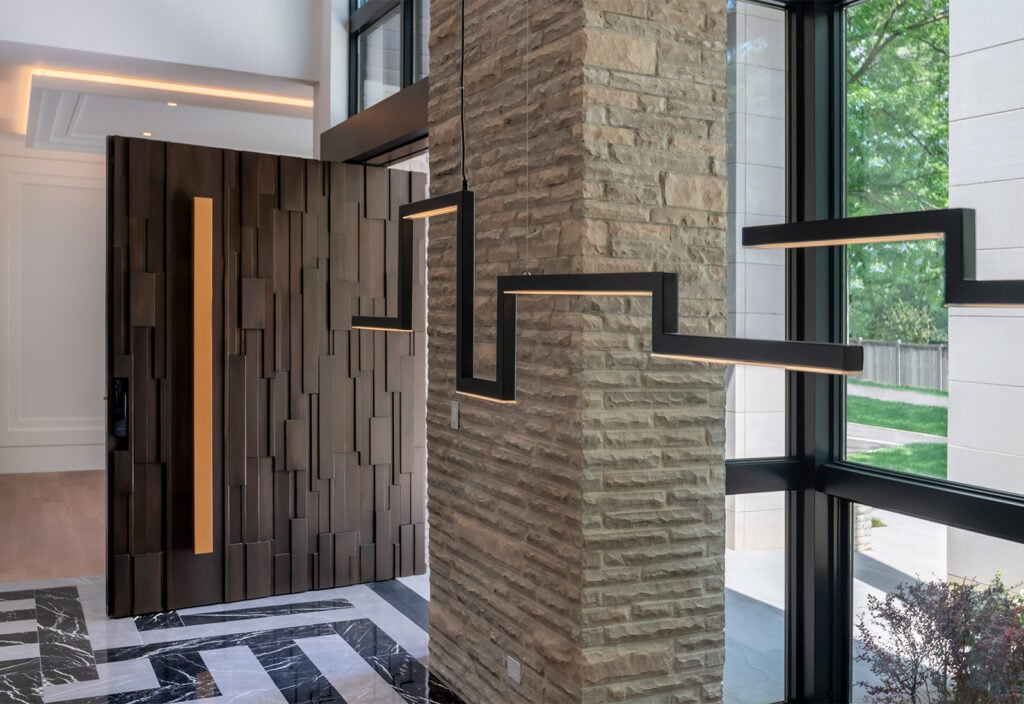 Creation of Woodcraft – The Art Boulle Way
Art Boulle specializes in creating custom front doors that stand the test of time.
When creating woodcraft, the first step that skilled artisans at Art Boulle take is to choose the right wood for the project. Art Boulle uses only the highest quality woods and every woodwork piece their artisans produce is a work of art. Every wood door is created using solid mahogany wood.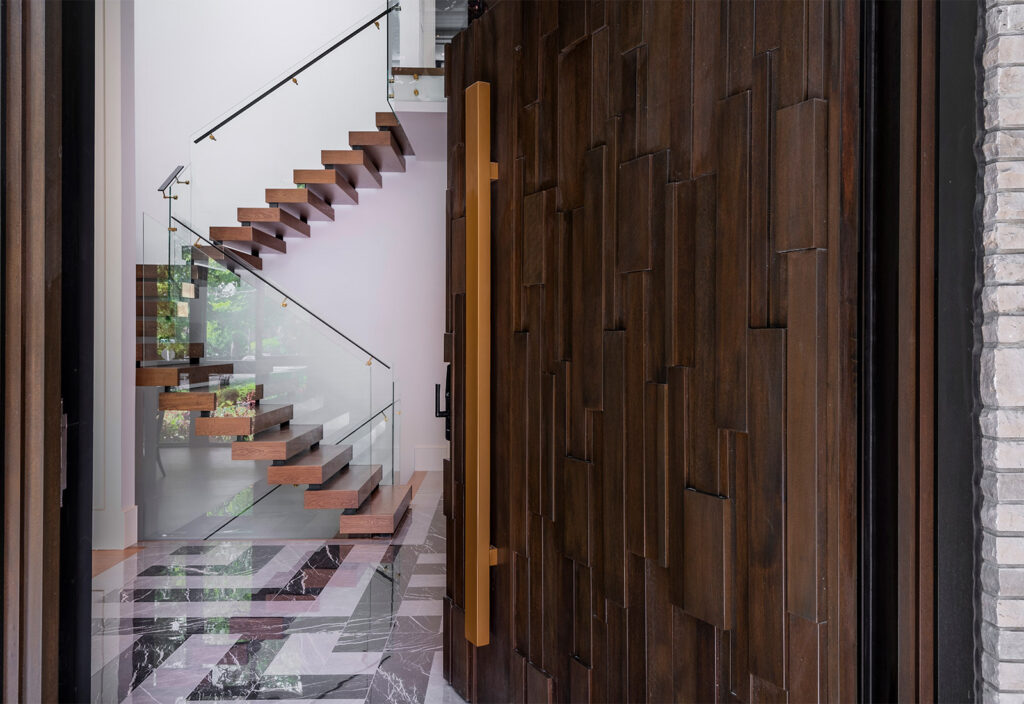 Bricolage, exotic veneers, high gloss finish, resin wood art, marquetry, sawing, shaping and molding, bending and more form part of their woodwork craftsmanship.
The key element which distinguishes Art Boulle's work is our spectacular attention to detail. Hundreds of hours go into curating the perfect exterior and interior door for our clients' residence, making sure every inch boasts elegance and regality.
The Process of Creating Doors, Millwork & Furniture
The art of creating custom wooden doors is a centuries-old craft that requires both skill and knowledge.
Art Boulle's design process is both methodical and creative. The expert designers at Art Boulle begin each project with a free consultation with the client, during which they get a complete understanding of their needs.
Getting a clear objective of style and finishes is crucial to creating a successful result. Therefore, once the scope of the project is determined, they then move on to selecting the right design type and materials. They often create multiple drawings and visual renders of the proposed design before moving on to the final product.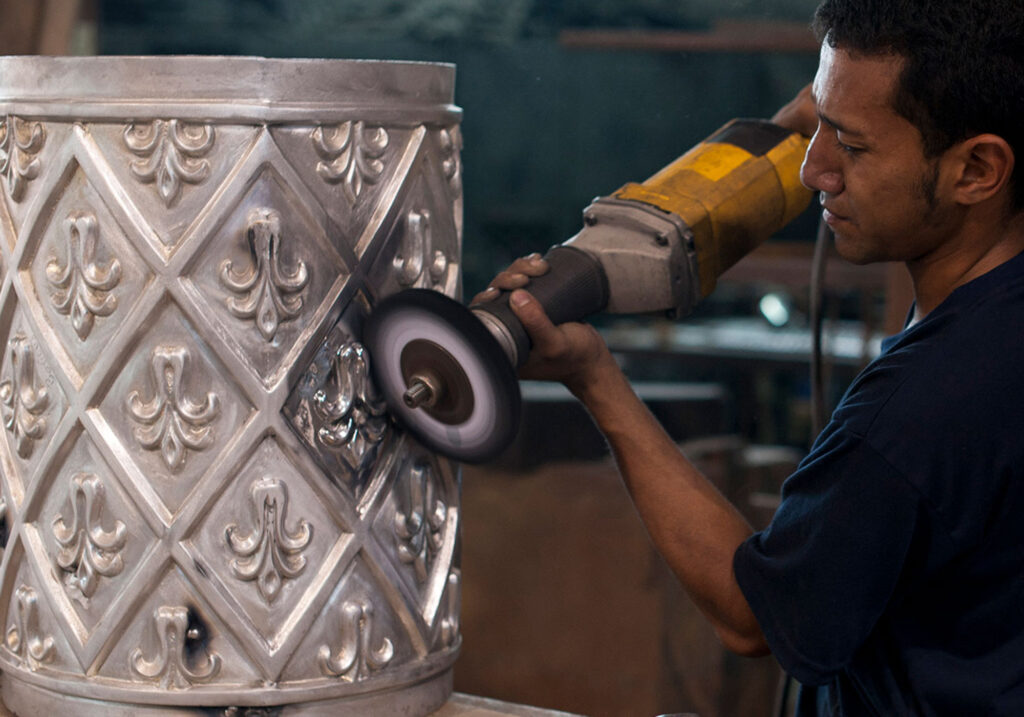 Skilled artisans at Art Boulle take a hands-on approach to design, working closely with their clients to ensure that each project is a reflection of their unique vision.
Throughout the entire process, the team at Art Boulle makes sure that they strive to create designs that are not only aesthetically pleasing but also functional and durable.
All the designers at Art Boulle have a passion for Art and they make sure to use their knowledge to create beautiful doors, millwork, furnishings and more of the highest quality.
Adding Natural Wood Into Your Estate
If you're looking to add some natural wood into your home, there are plenty of ways to do it. Here are just a few ideas:
– Architectural millwork: Architectural millwork is integral to the design, atmosphere, and fluidity of an interior space. Millwork is designed to fit the client's unique specifications. As a result, architectural millwork often boasts distinctive dimensions and uses materials that have been carefully chosen to achieve the design intent.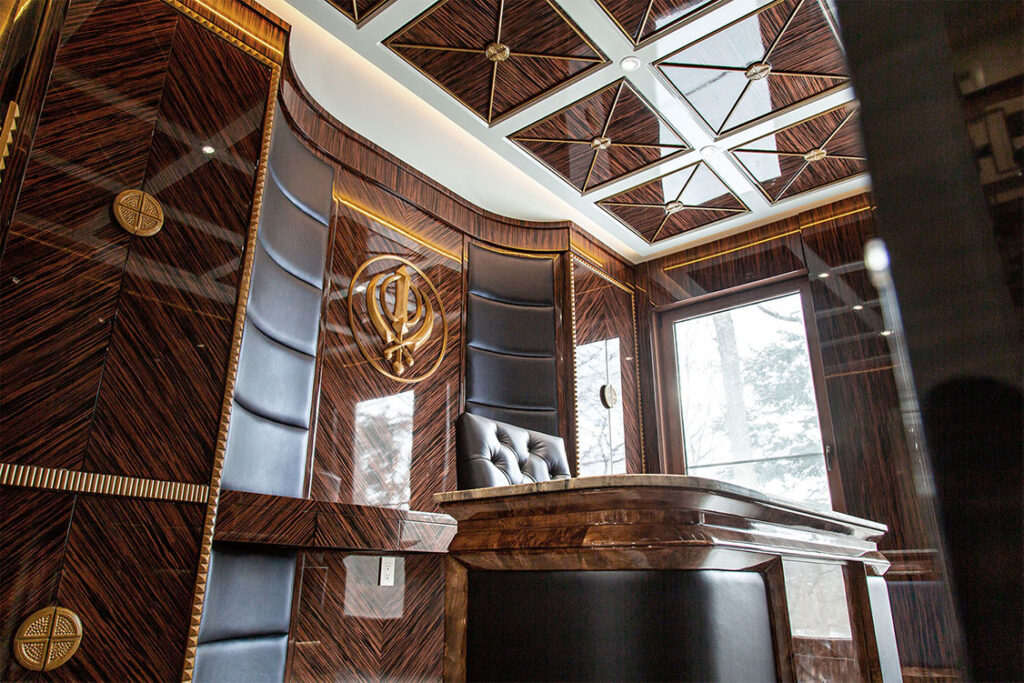 – Use wood paneling: Wood paneling is another great way to add visual interest and texture to a room. You could use it on one wall as an accent feature, or cover an entire room from floor to ceiling for a real statement look. High-end wood paneling includes exotic veneers, onyx, and/or marble.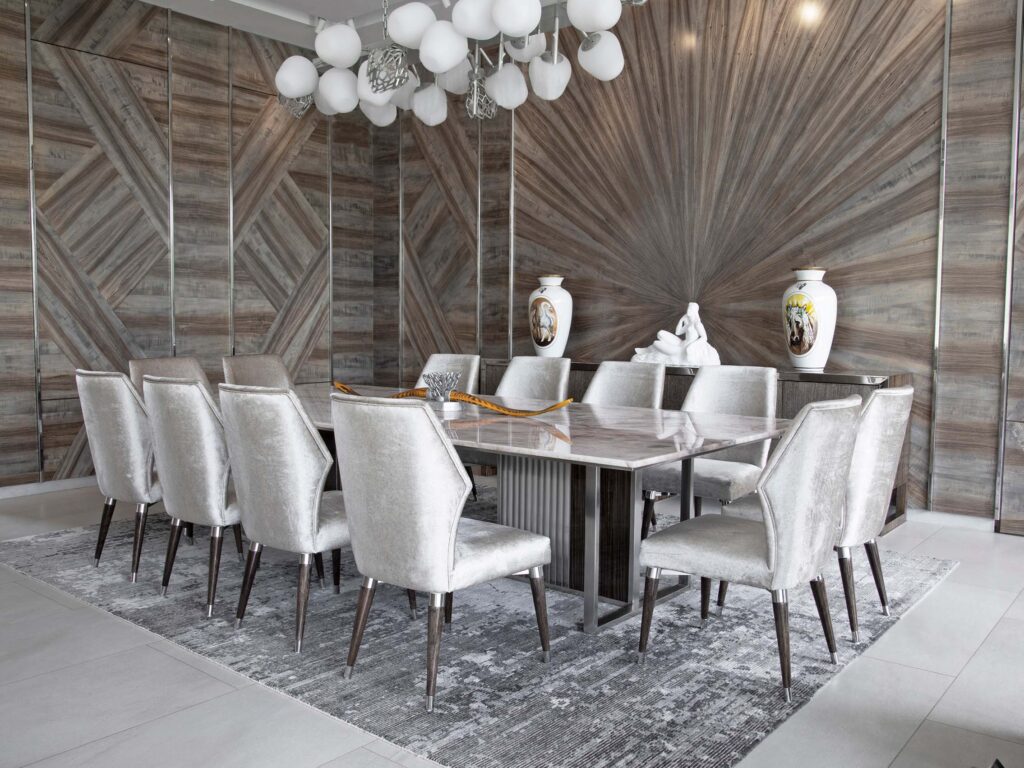 Art Boulle – Creating Exclusive Museum-Style Pieces That Will Stand The Test Of Time
Art Boulle's works have come to adorn and highlight luxury home entrances in unique yet artistic styles all over the world. Our design specialists strive to create exquisite wood front doors using hereditary practices that are passed down through generations.
The versatility of each front door is perhaps the most important feature. Driven by a passion for craftsmanship, Art Boulle focuses on creating exclusive entrances to stand the test of time.
Ready to create your dream entrance door? Book a design consultation today, or visit our Wood Doors page for more inspiration.