Luxury house entrance gates are typically made from high-quality materials like wrought iron or stainless steel. They can be straight or curved, and they often feature intricate details like the bending of shapes, abstract art, or scrollwork.
In addition to enhancing the look of a home, entrance gates can also add an extra layer of security. By deterring intruders and keeping unwanted visitors out, they help to create a safe and inviting environment for residents.
For homeowners who want to make a grand statement, luxury house entrance gates are the perfect choice.
By combining striking motifs and pairing them with refined metalworking techniques, they create stunning traditional as well as modern gates and exteriors tailored to suit their clients' individual requirements. In a world characterized by mass production, Art Boulle strives to offer exclusivity.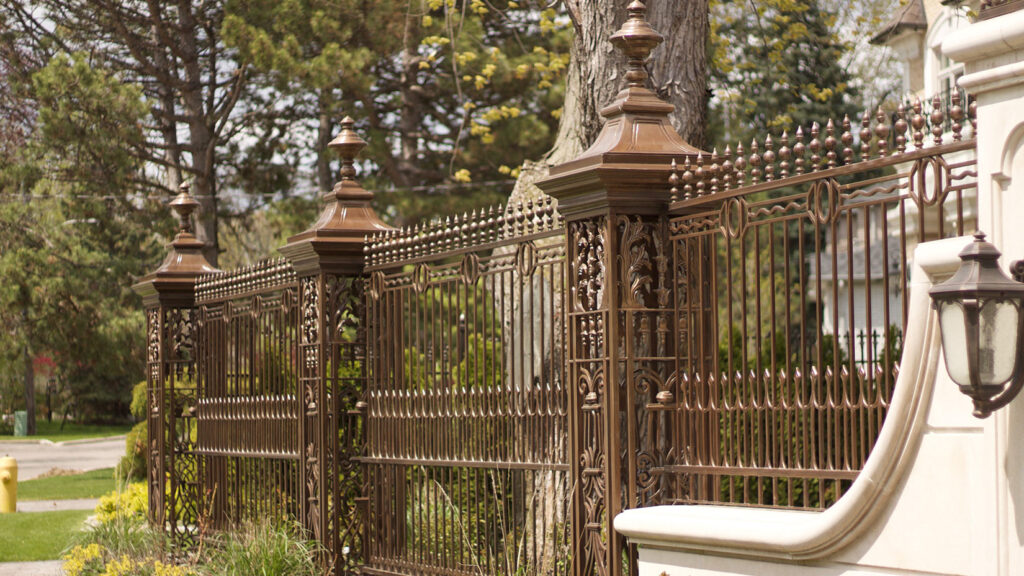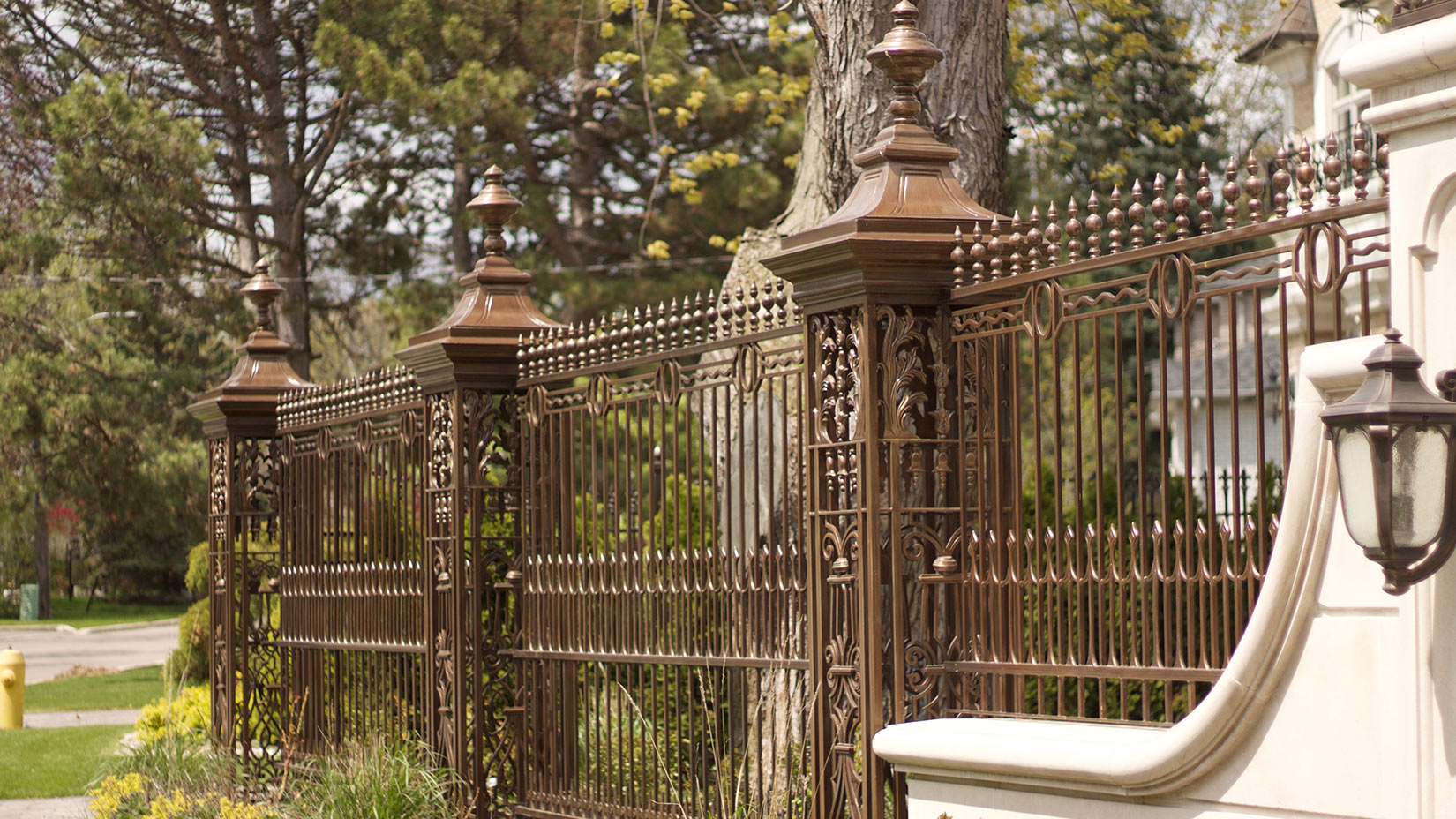 Factors to Consider When Choosing a House Entrance Gate
When it comes to choosing a luxurious entrance gate for your home, there are several factors to consider.
First, you'll want to decide on the material. Wrought iron, steel, and wood are all popular choices. Each has its own advantages and disadvantages.
Next, you'll need to choose a style that fits with the overall design of your estate. You can go for a traditional look or something more modern – it's entirely up to you.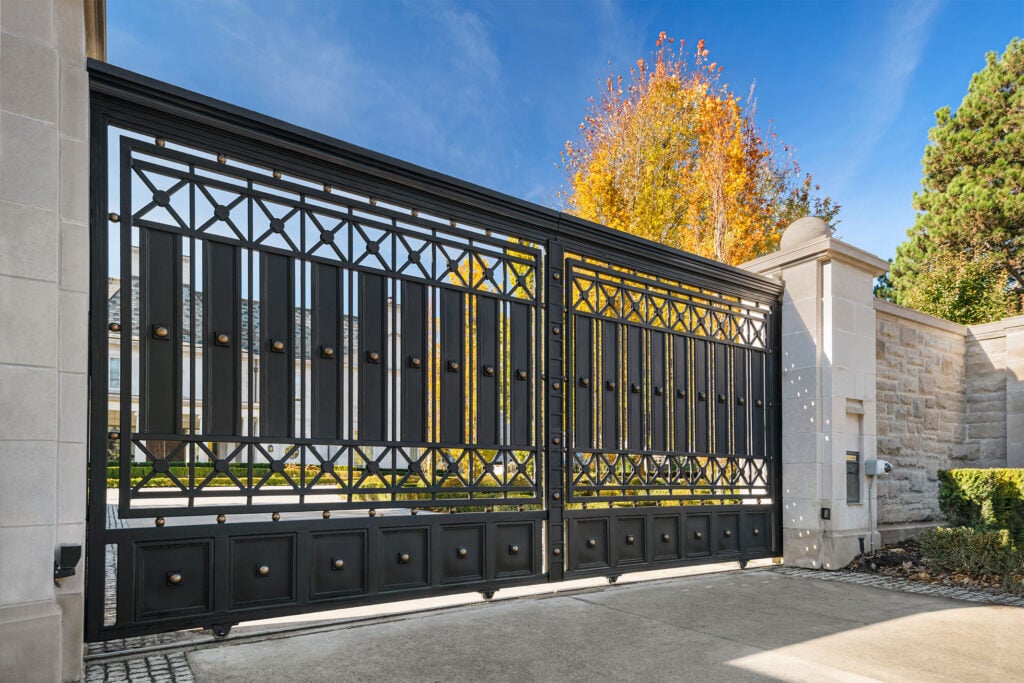 Lastly, make sure to consider the size and weight of the gate. This will ensure that it can withstand heavy use and is large enough to provide adequate security for your home.
By taking all of these factors into consideration, you can be sure to find the perfect luxurious entrance gate for your home.
Art Boulle aims to combine antiquity with modernity by blending production techniques passed down through generations, while maintaining their passion for innovation and design.
From the Gate, to the front entrance Door
The design of your gate plays a pivotal role for the continuity of design throughout your home. For example, design elements which are used on your gate are often reflected on exterior doors and balconies.
Exterior doors at Art Boulle add instant curb appeal. Homeowners are presented with a variety of high quality materials and finishes, with the goal to create the perfect custom exterior door. Art Boulle's custom door creations range from solid, flush forms, to ornamental designs.
Projects
This palatial home is the perfect place to call your own. With an entrance gate crafted with detail, the bold and sophisticated design features intricate craftsmanship with gold metal accents as well as beveled plates that give it a custom profile – not seen anywhere else!
From the entrance gate to this stunning palace home, every detail has been tailored for an estate in one of downtown Toronto's most prestigious neighborhoods.
Featured in Living Luxe Magazine's Spring Issue 2022, this transitional entrance gate is praised for its versatile and intricate design.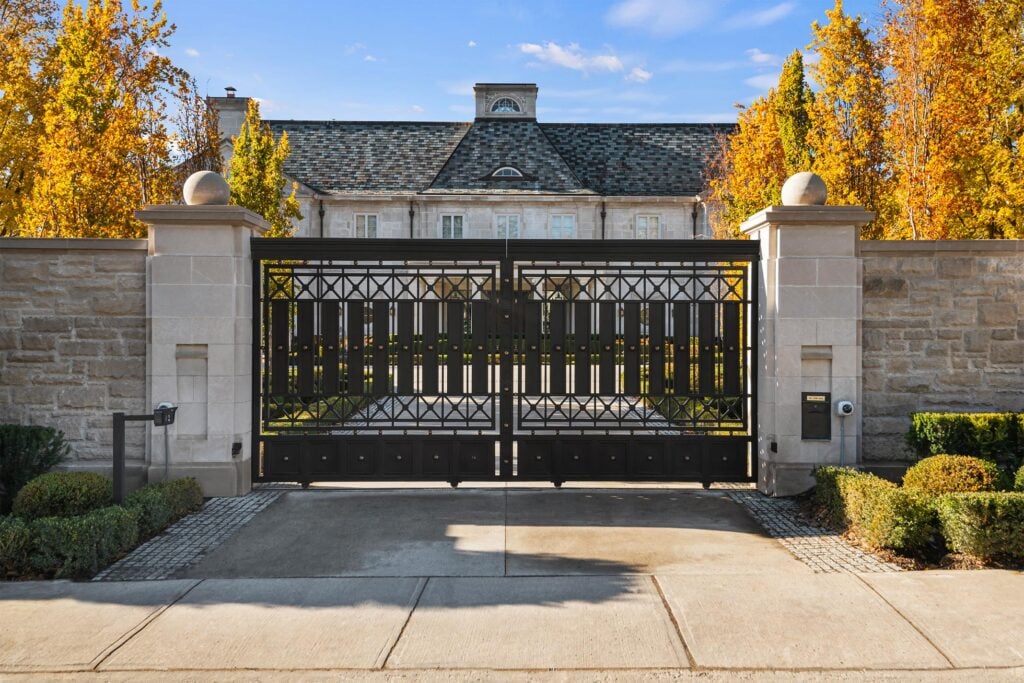 At Art Boulle, we're always looking to innovate while incorporating the remarkable technical capabilities of artisans throughout history.
As you approach this enormous iron gate, be ready to feel overwhelmed by its regal presence. The thick bars and elaborate design are enough to give any homeowner a luxurious feel.
It has unrivaled flair and sophistication, as well as the ability to bring a natural element into the façade.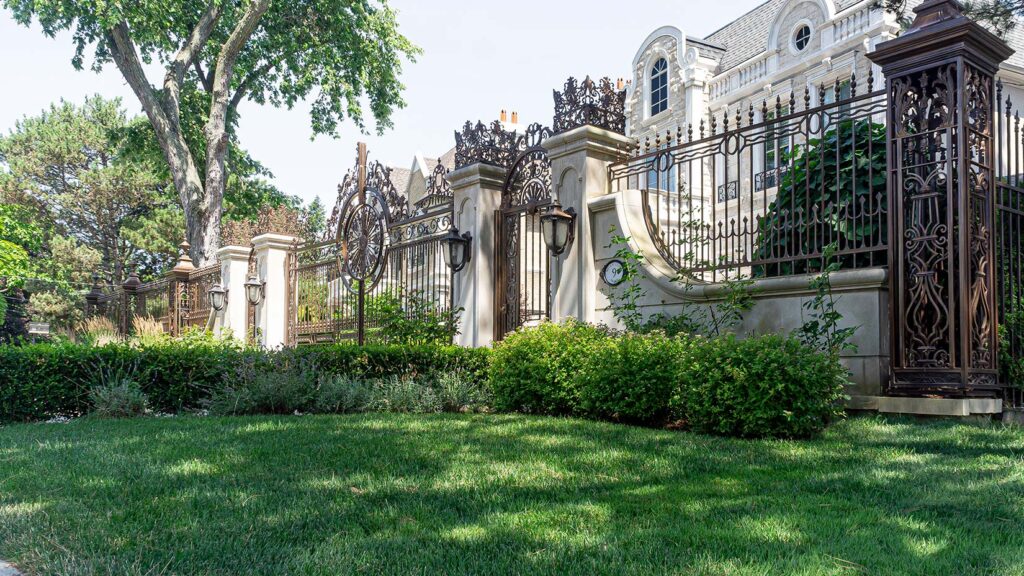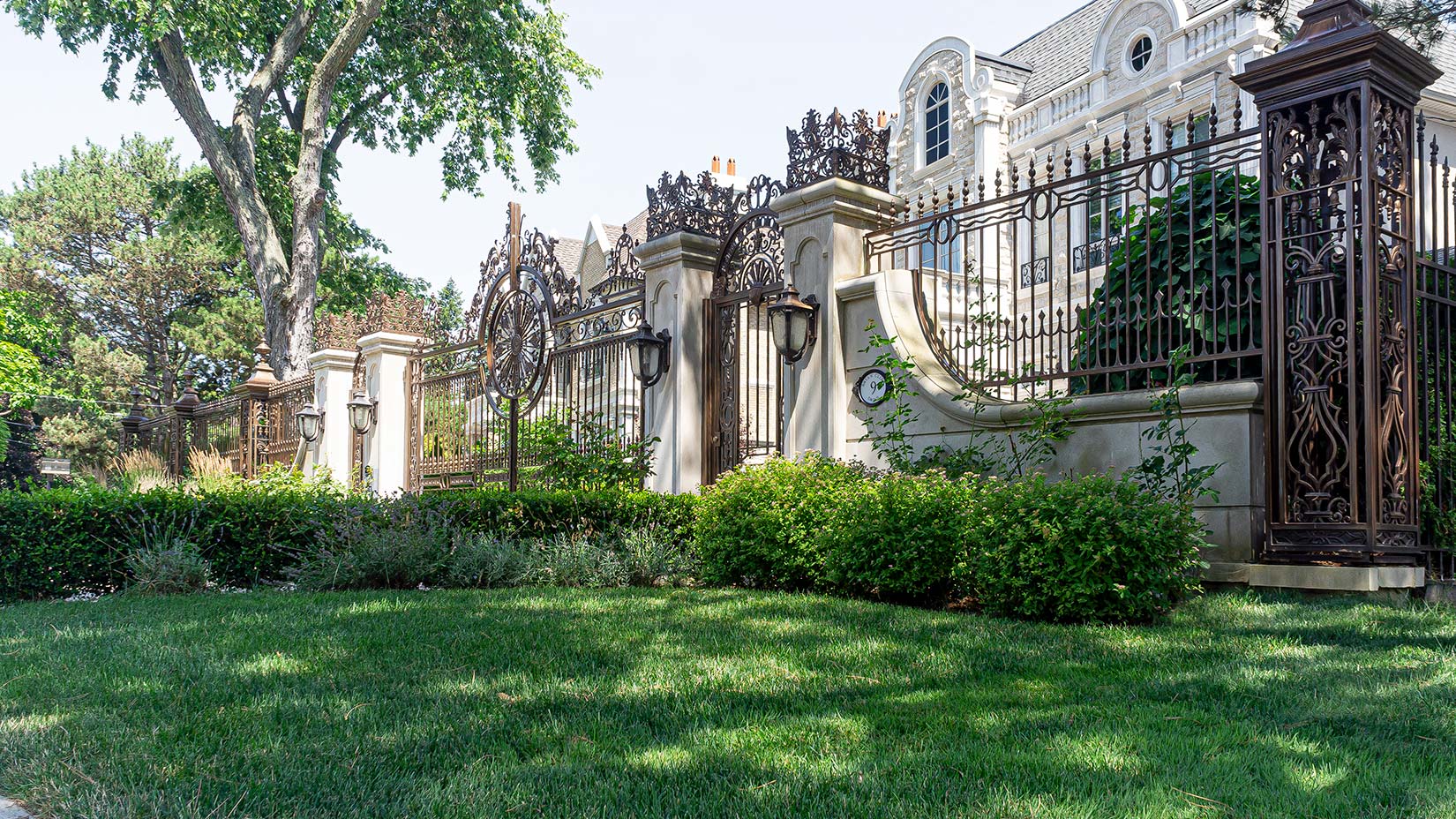 At Art Boulle, all our exterior doors are custom crafted by artisans in a range of remarkable styles.
When you drive up to this serene, luxury home in the picturesque town of Halton Hills it's hard not to feel like royalty. The gate opens with just enough flair and swings gently as if whispering secrets between itself; revealing lush green trees beyond that seem ready to embrace your arrival upon their branches giving way to the heart of artistic magnificence.
Each of our designs are handcrafted to suit the unique style of our clients', showcasing intricate custom details and carvings.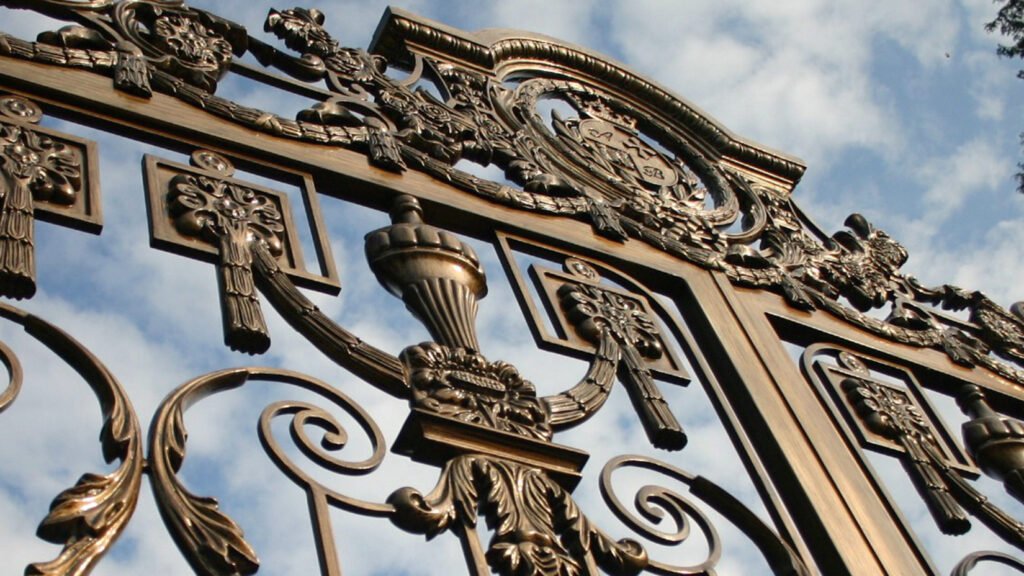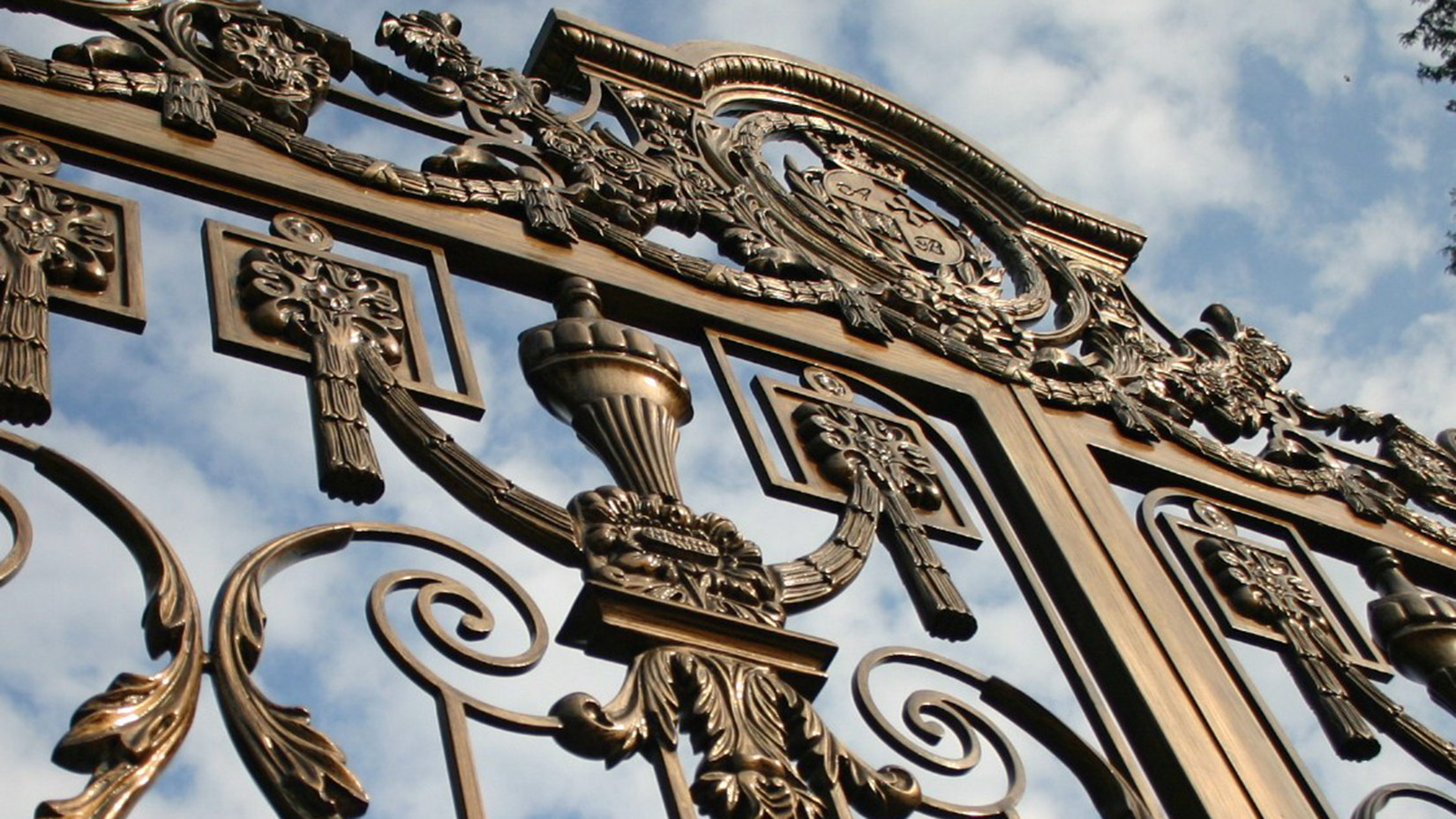 Add A Statement Piece To Your Estate With Art Boulle
Breathtaking beauty and stunning originality are the hallmarks of Art Boulle. We welcome you to book a design consultation or visit our gates and exterior page for more inspiration.