There are many factors that contribute to making an interior design luxurious. First and foremost, it should be aesthetically pleasing. This means that the colors, furnishings, and layout should all work together to create a cohesive and visually appealing space.
The materials used should also be of high quality, as this will add to the overall look and feel of luxury. – Art Boulle
The design should be functional, ensuring that it meets the needs of those who will be using the space.
By taking all of these factors into consideration, it's possible to create an interior design that is both luxurious and practical.
Art Boulle is a luxury home interior design company that offers a wide range of high-end furniture and accessories. Art Boulle's luxurious collections include everything from exquisite sofas and armchairs to custom-made coffee tables and consoles.
All of its furniture is custom-made; it is designed and built to the specific requirements of each individual client. This allows for a far greater degree of customization than what is possible with mass-produced furniture.
As a result, Art Boulle's clients are able to create homes that perfectly reflect their unique style and taste.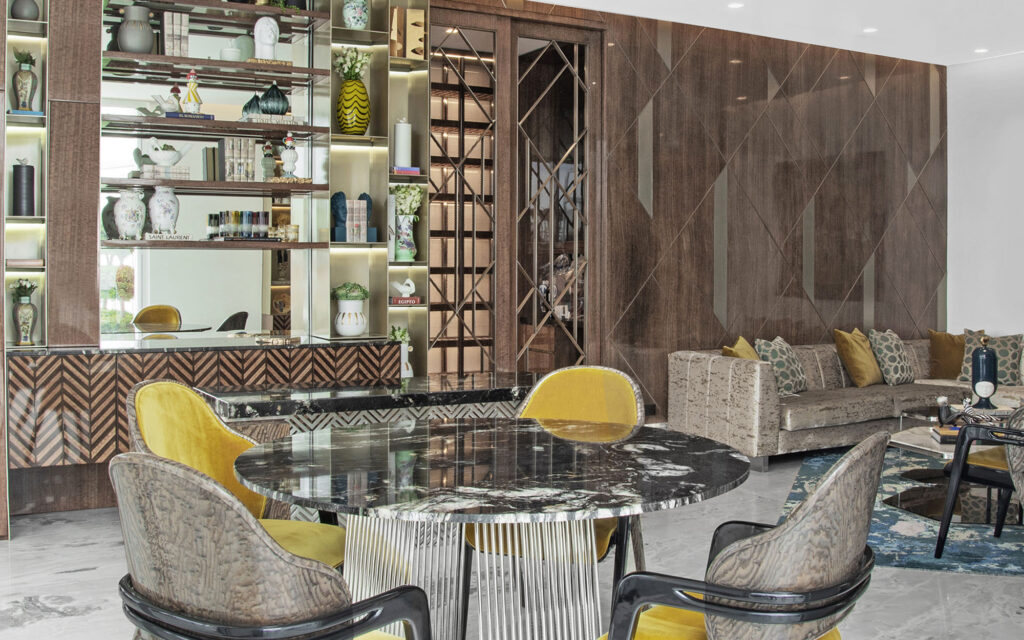 The Process
Art Boulle's design process is both methodical and creative. The designers at Art Boulle begin each project with a consultation with the client, during which they get a complete understanding of their needs and wants.
Once the scope of the project is determined, they then move on to selecting the right design type and materials. They often create multiple drawings and visual renders of the proposed design before moving on to the final product.
Throughout the entire process, Art Boulle strives to create designs that are not only aesthetically pleasing but also functional and durable. As a result of its dedication to quality, Art Boulle's luxury interior collections and bespoke furniture pieces are the epitome of quality and originality.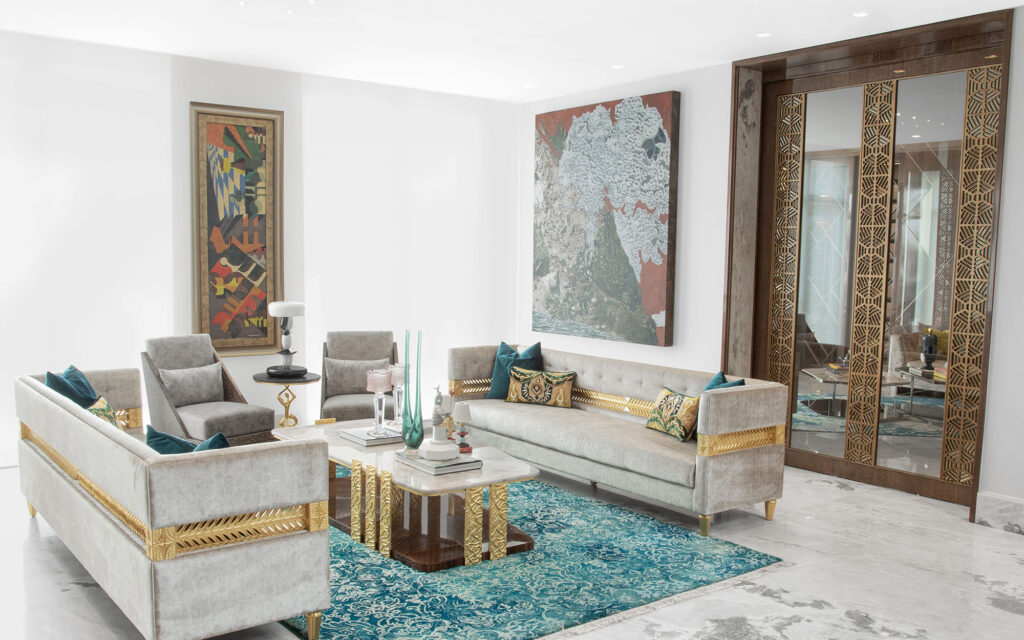 Attention To Detail
Art Boulle's luxury interior designers understand the charm small details and accents can add in a room.
Their intricate designs incorporate exquisite materials like pearl shells, exotic stones, forged metals, fused gold leaves, metallic accents, wood carvings, and hand-painted finishes.
The designers have a passion for art and design, and they use their knowledge to create beautiful interiors that are both functional and stylish.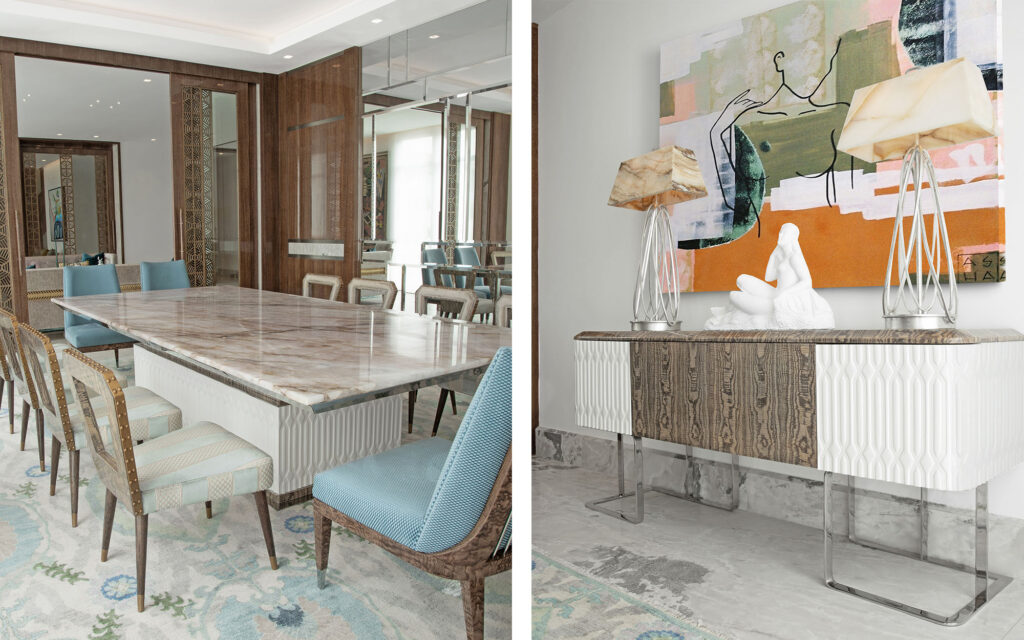 Their attention to detail ensures that each element of the design is carefully considered and executed. As a result, their clients can be confident that their homes will be truly one-of-a-kind.
The team at Art Boulle takes a hands-on approach to design, working closely with their clients to ensure that each project is a reflection of their unique vision.
A Testament to Style And Elegance
All of Art Boulle's collections are a testament to style and elegance. Featuring classical, transitional, and/or modern furniture, to uncover a one-of-a-kind design that depicts the elegance and uniqueness of the golden era.
Each piece of furniture is handmade by skilled artisans using only the finest materials. This attention to detail ensures that each piece will stand the test of time, becoming a treasured family heirloom that can be passed down for generations.
In addition, because each piece is customized, it will perfectly fit its intended space, creating a cohesive and stylish look that cannot be achieved with off-the-shelf furniture.
Art Boulle's designs boast intricate details and exquisite upholsteries that merge the timeless beauty of 18th century French aristocracy with the comfort and utility of modern times.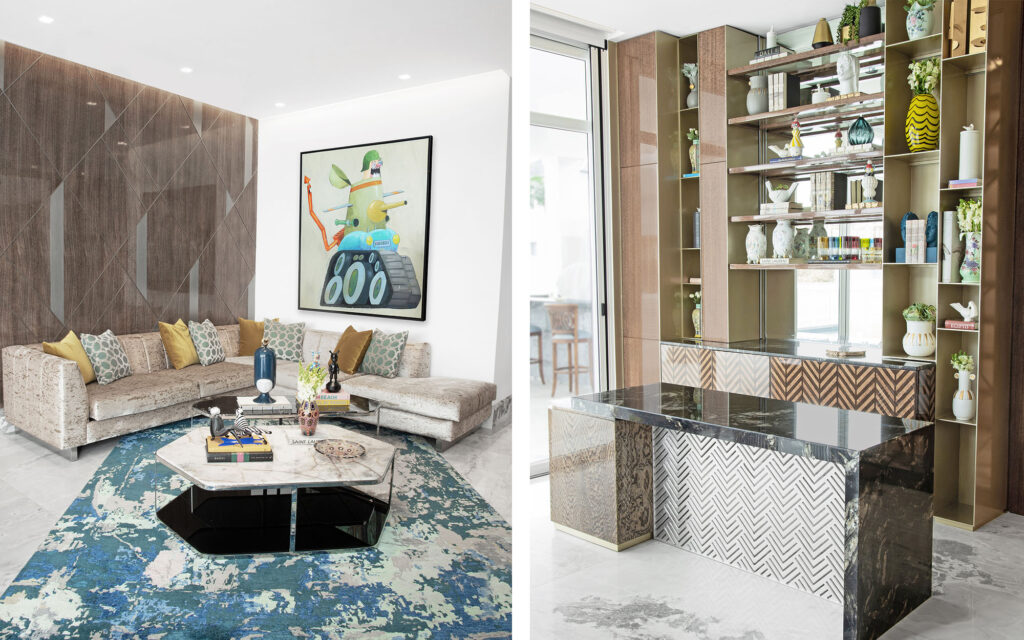 Art Boulle – Creating New and Exclusive Pieces of Art Everyday
Art Boulle's collections offer an unrivaled level of quality, style, and customization. While the upfront cost may be higher than that of mass-produced furniture, the long-term value is undeniable.
With Art Boulle's furniture in your home, you can be confident that you are making an investment in beauty and artistry that will be enjoyed for many years to come.
Book a design consultation or visit our interior collections page for more inspiration. Art Boulle also features on Living Luxe Magazine, showcasing their spectacular work.