Luxurious master bedroom doors can make a significant difference in the overall appearance of your estate. Interior collections that feature high-end materials and construction methods are sure to impress potential buyers and dramatically improve the ambiance of the space.
When selecting doors for your master bedroom, keep in mind that first impressions are everything. Choose a style that reflects the opulence of your estate and makes a statement about your taste and wealth.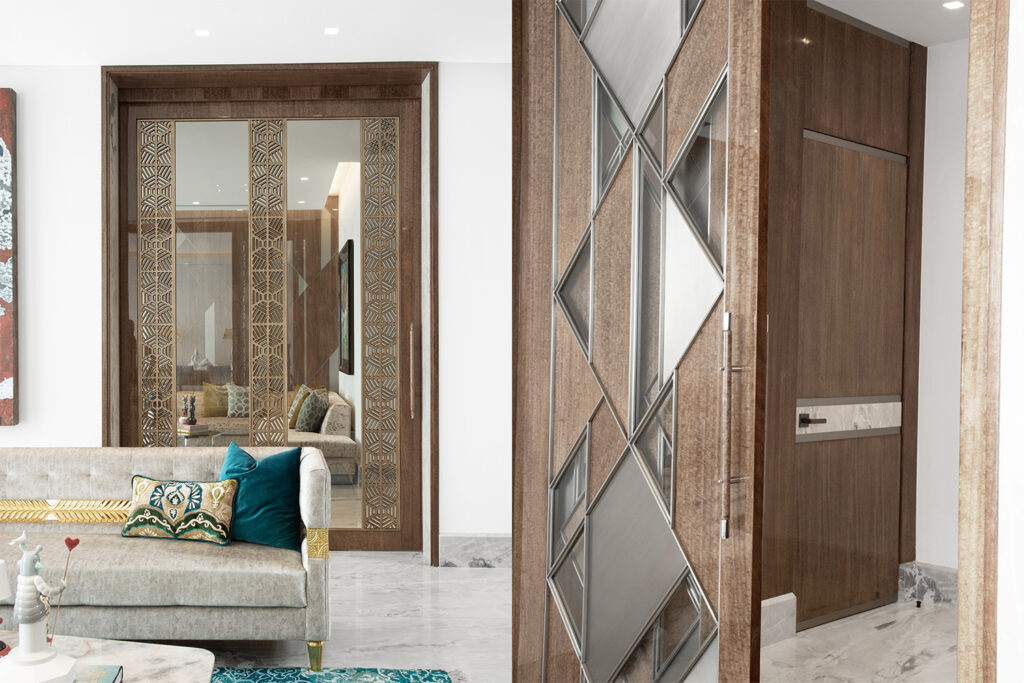 Solid wood doors with intricate carving or inlaid paneling are always a good choice, as are glass doors that showcase beautiful hardware. Whatever style you choose, make sure it expresses the luxury of your master bedroom suite.
Art Boulle offers a wide range of luxury interior doors, from their elegant collection of wood doors to their more modern designs, they have something for everyone.
Attention To Detail
The bedroom is often the most important room in the house when it comes to design. It's where we start and end our days, so it's important that the space feels personal and reflective of our own style.
One of the best ways to elevate the look of a bedroom is through the use of luxury master bedroom doors. These doors are made from high-quality materials like wood or metal, and they can really make a statement in the space. But it's not just about the materials — attention to detail is key when it comes to luxury doors. Intricate carving, detailed hardware, and even glass panels can all add to the overall look of the door and create a truly luxurious feel in the bedroom.
Art Boulle creates every door to meet the unique specifications and architectural requirements of each project, combining the highest quality materials and artisanal craftsmanship.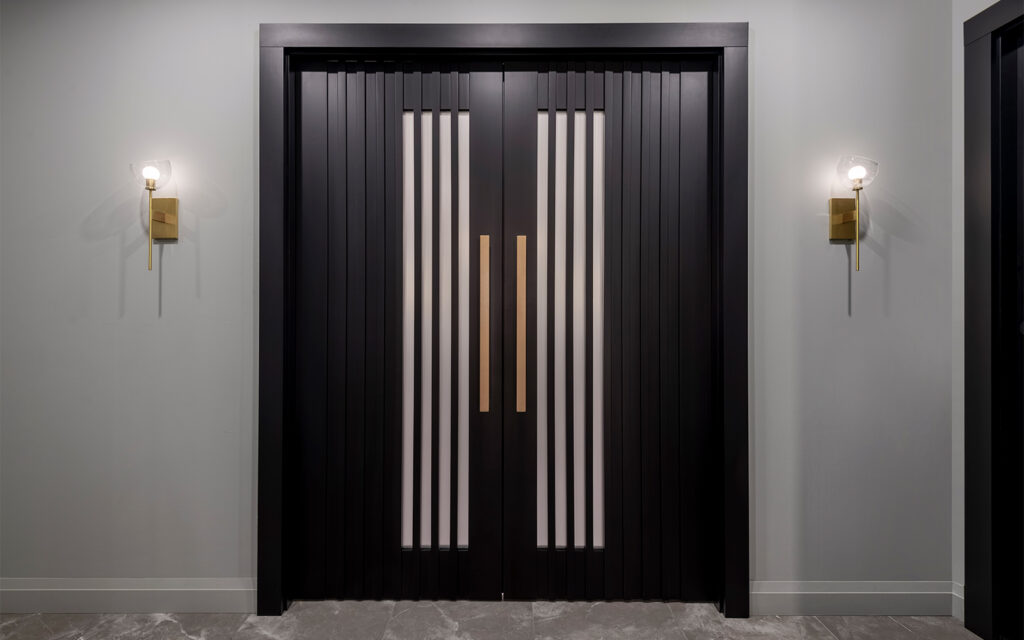 Artistic Styles & Appearance
Whether you're designing a new home or renovating an existing one, the details are what make all the difference. And when it comes to the master bedroom, the door is often one of the most important details.
A luxury master bedroom door can take a space from ordinary to extraordinary, and there are a variety of materials that can be used to create a truly unique look. Pearl shells, exotic stones, forged metals, fused gold leaves, metallic accents, wood carvings, hand-painted finishes, and natural marble are just a few of the possibilities.
By incorporating one or more of these materials into your door design, you can create an exclusive atmosphere that will make your bedroom feel like a true retreat. And as a result, timeless high-end pieces are optimal to elevate a design and to create something truly unique
Art Boulle's luxury interior collections and bespoke furniture pieces are the epitome of quality and originality.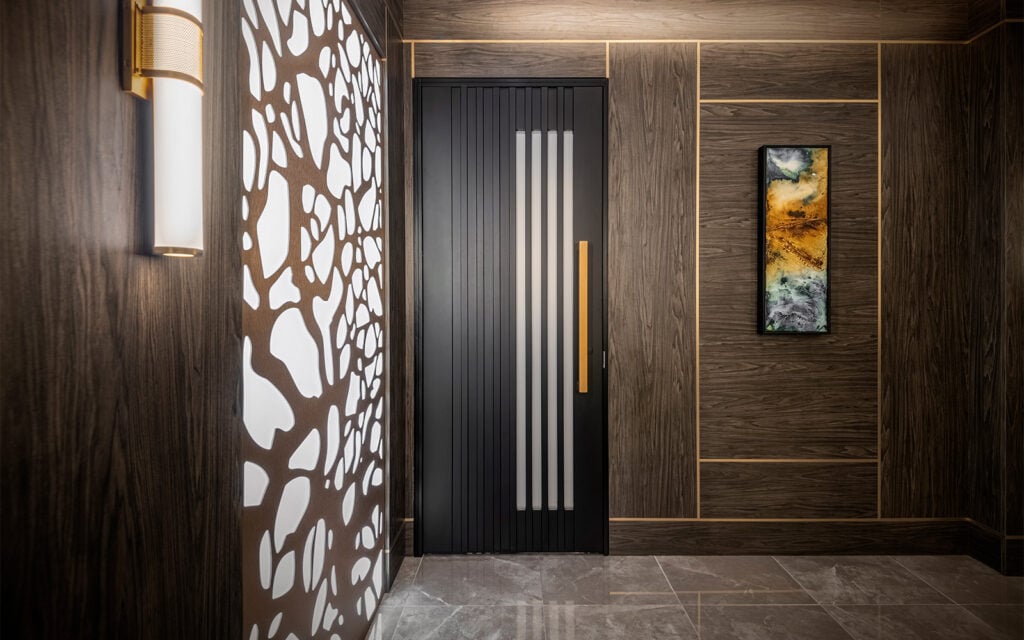 Luxury master Bedroom doors at Art Boulle have a distinct style that combines both modern and transitional design elements. The doors are clean and uncluttered, with neat lines and consistent finishes across the product.
Each door has its own unique style, but they all share the same commitment to quality and luxury. Art Boulle's doors are designed to seamlessly integrate with the rest of your bedroom furniture and decor.
They are available in a variety of wood species, including Cherry, Walnut, Maple, and Oak. You can also choose from a variety of finish options, such as stained glass, etched glass, or even hand-painted art glass. No matter which option you choose, you can be sure that your door will be one of a kind.
Art Boulle – Incorporating A Sense Of Luxury Into Your Estate
Every door that is produced by Art Boulle is an exclusive creation – that is the epitome of luxury and elegance.
If you're looking for a way to add a touch of luxury to your home, consider investing in a Luxurious master bedroom door from Art Boulle.
Get in touch with Art Boulle for a design consultation today or visit our Pivot Doors page for more inspiration.