Interior doors are a crucial part of interior design, and they provide more than just privacy. The right door can create a bold statement.
Many owners devote much thought to selecting the ideal exterior door for their home, but custom interior doors are equally important. The doors that separate your bedroom, dining room, or bathroom from the rest of the house are critical design elements that play a key role when it comes to high-end interiors.
Overall, custom Interior doors can help bind a design concept together.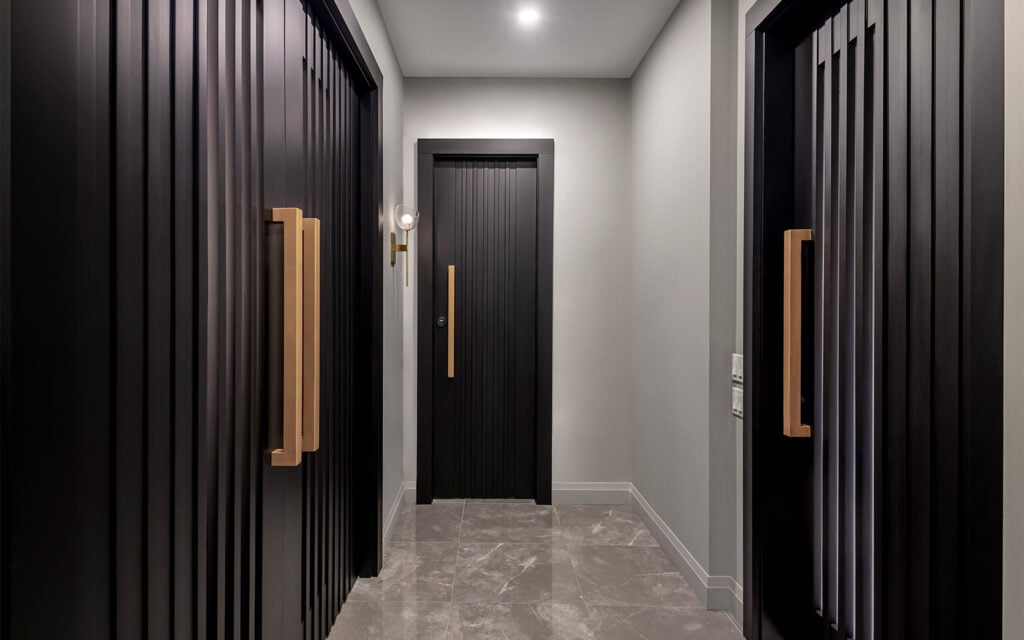 It's all in the Details
There are a variety of common door styles and materials to choose from. A custom wood door, on the other hand, is one of the most effective ways to improve and elevate the aesthetics of an interior.
Solid wood items also provide great design versatility. As a result, through meticulous processes, custom wood doors can achieve extraordinary levels of detail. From custom carvings, to protruding shapes, hundreds of hours are invested designing and creating each custom interior door.
Art Boulle creates every door to meet the unique specifications and architectural requirements of each project, combing the highest quality materials and artisanal craftsmanship.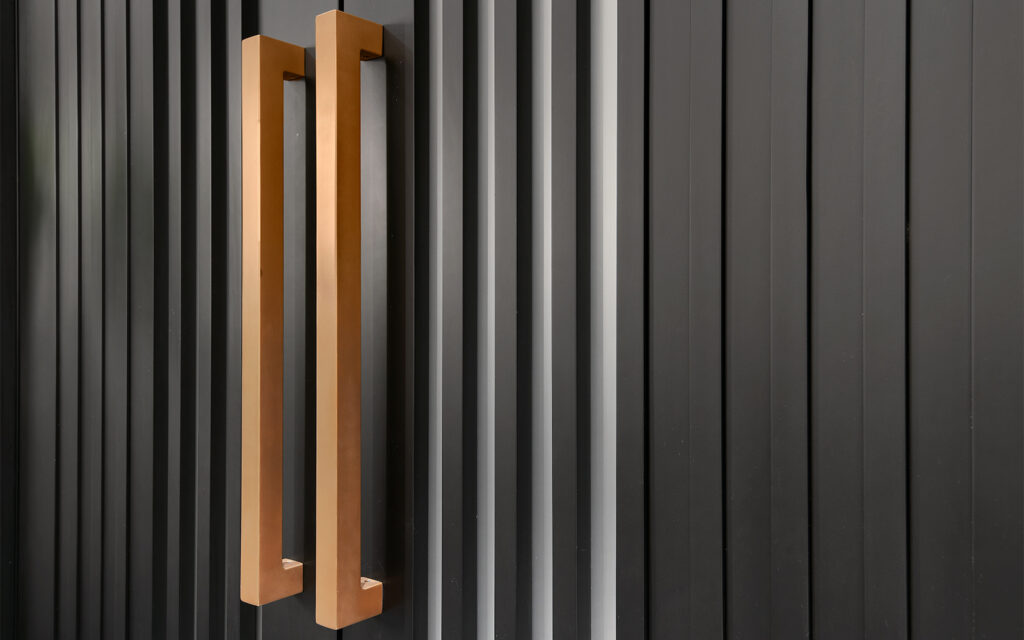 Interior Solid Wood Doors
Solid wood is lumber that has been milled directly from trees, engineered to have the internal torsion reduced. In solid wood doors, the wood is reinforced with internal metal structures to prevent twisting and bending over time.
In today's world filled with mass production, wood craftsmanship capabilities are rare to find. Art Boulle utilizes solid wood for every door created, paying a spectacular attention to detail, curating the perfect interior custom doors.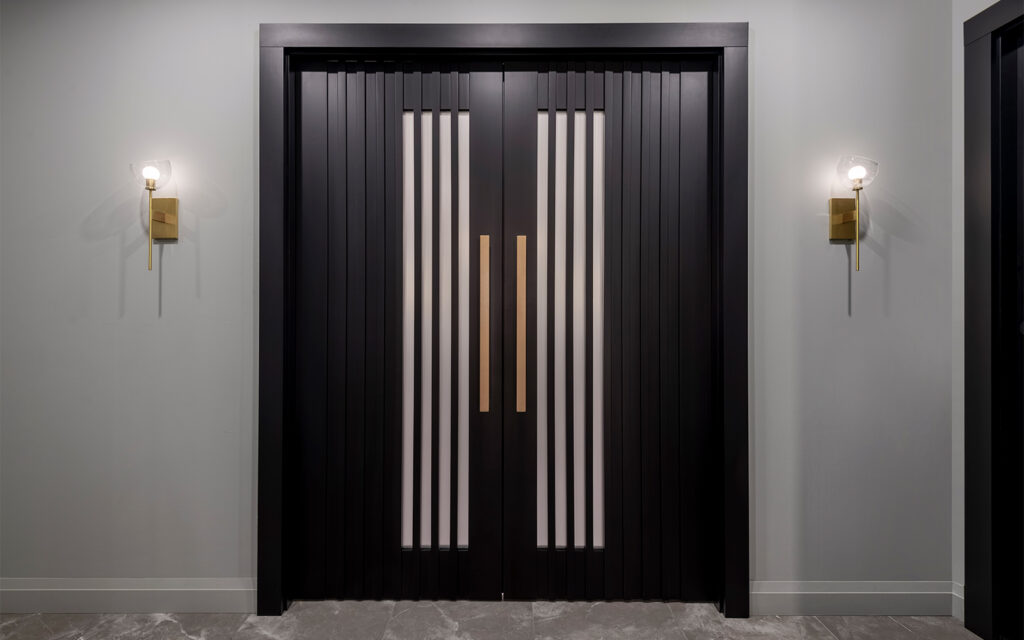 Pivot Doors
Pivot doors have a contemporary, cutting-edge, and unique appearance. At first glance, a premium pivot door will appear to be floating in mid-air.  
The pivot system is a floor-to-ceiling structure that opens and closes using a hidden hinge rather than a regular door hinge. The system allows for the use of oversized doors, creating a grand opening.
Because the weight capacity of a pivot door is greater than that of a normal door hinge, it's ideal for heavier oversized doors and provides a one-of-a-kind appearance.
The door is a beautiful sight that has been meticulously constructed and is quite robust due to its great rigidity. Its main appeal is the modern, minimalistic, and unique appearance it exposes.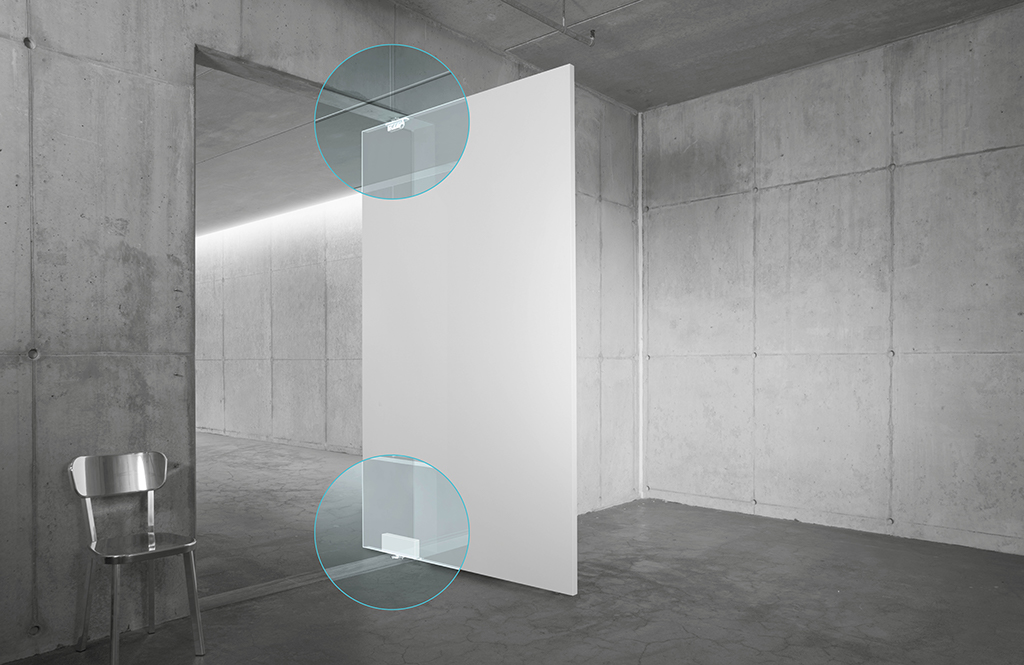 Built-in Sliding Doors
Built-in Sliding doors have been quite popular in recent years due to their attractive designs and contemporary influences.
They're ideal for small rooms as they don't utilize hinges and instead use a hidden track mechanism.
Modern sliding doors are quickly becoming a crucial feature to high-end interiors.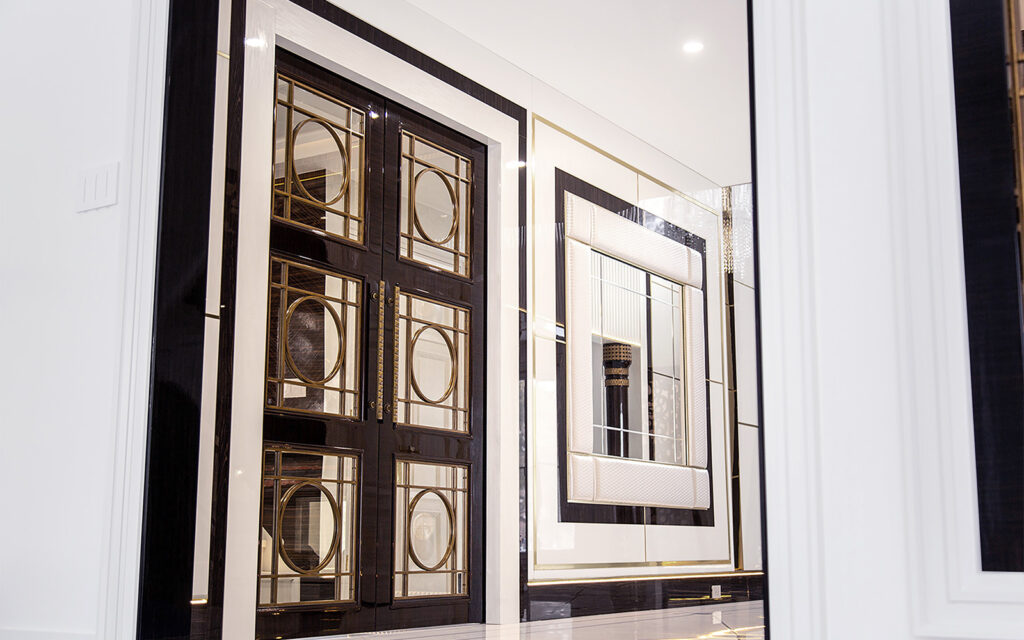 Custom Office Doors
Whether you work for a startup or a Fortune 500 company, your office space is the center of your operation and must represent itself to the highest of levels.
Custom Office doors allow for a high level of customization and therefore expression. The possibilities of custom doors are endless, with the ability to take a professional space to the next level.
At Art Boulle, we believe our clients deserve a one-of-a-kind experience with complete customization of every detail. We strive to create exclusive doors that distinguish themselves from the rest.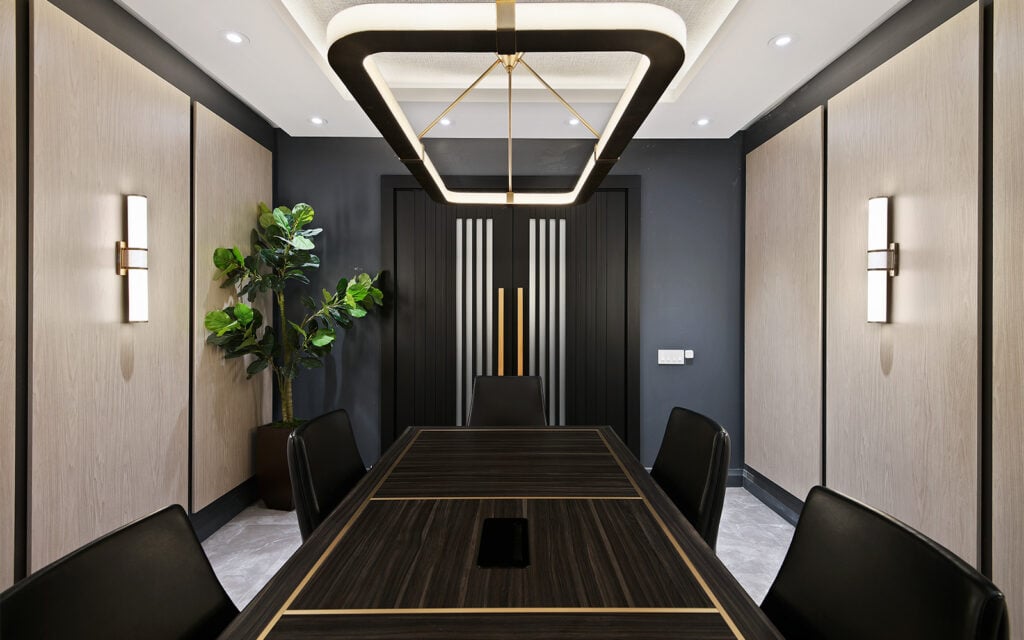 Add a Signature Feel to Your Luxury Home with Art Boulle
The interior doors you select for your home or business can have a significant impact on its overall design and value.
At Art Boulle we believe custom interior doors bring forward endless design possibilities. For more information we welcome you to book a design consultation or visit our wood doors page for more inspiration.