Your front door isn't just an entrance; it's also a focal point of your property's exterior. Front doors are the first thing that guests notice when they enter your home, so they should make a powerful design statement – one that matches the overall look and feel of your property.
Choosing a contemporary custom front door for your home might seem like an easy task, but once you dive into it, you'll find yourself perplexed between hundreds of door styles, colours, and materials.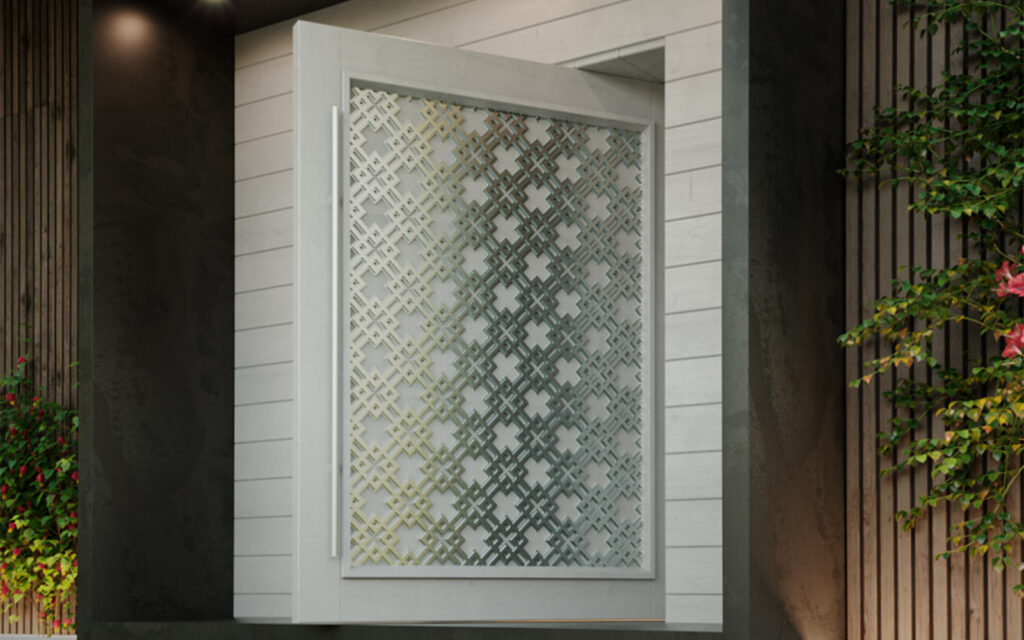 Factors to Consider When Choosing a Contemporary Custom Front Door
When getting a contemporary custom front door for your home, factoring in the following considerations can help you make the right choice:
Aesthetics
The first thing that most people notice in a door is its appearance! Factors such as the size, age, and style of your property play a crucial role in determining which style and colour will work best for your front door.
You should also consider the message you want your door to portray; do you prefer bold accents, or do you want your door to have a contemporary feel? You also need to think about whether you want your front door to merge in your home's exterior, or do you want it to stand out.
It's important to note that while aesthetics matter the most, they shouldn't hinder the functionality or durability of your door.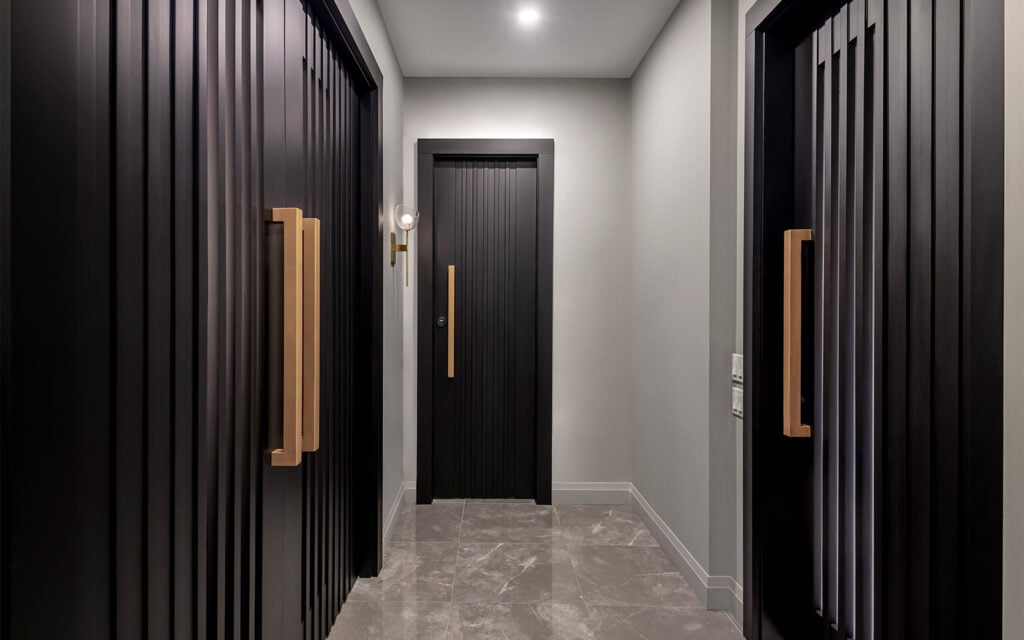 The type of Door
The most significant benefit of opting for a custom front door is that you get to choose a design that works best for your circumstances and preferences. However, there are several design and practical considerations to take into account before finalizing a particular front door design.
Firstly, you need to think about whether you want a single or double door. Traditionally, front doors have been single-sized. But double doors are also becoming a popular feature in many Canadian properties, so it all depends on what matches your home's exterior (and what your space allows).
You also need to choose between a double door design or an oversized door design which merges the door with the transom window above, creating one seamless grand entrance
There are other decisions to make as well, such as using transparent or opaque glass, or solid materials with no openings.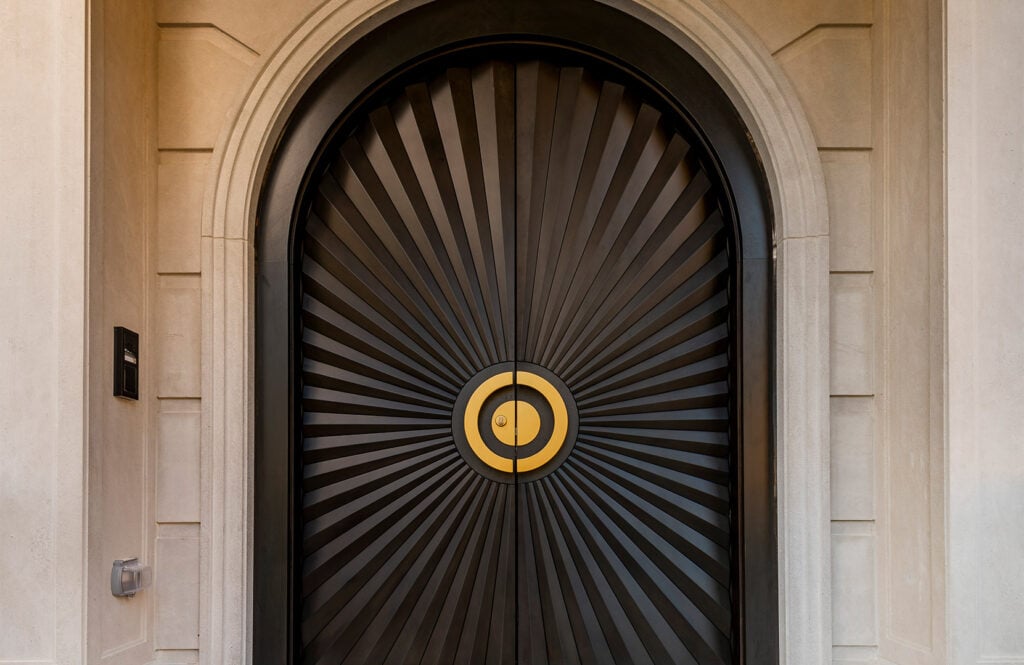 Fixtures & Fittings
Last but not least, you have to accessorize around your door too. The good thing is that there are many options to do so, ranging from custom handles, hinges, and pivot systems. These might seem like small things, but they can add that exquisite finishing touch to any door.
Even if you're opting for a minimal look, a bold door pull can add an elegant touch. Make sure the handle matches the overall theme of your door and is also durable enough to stay in one place for years to come.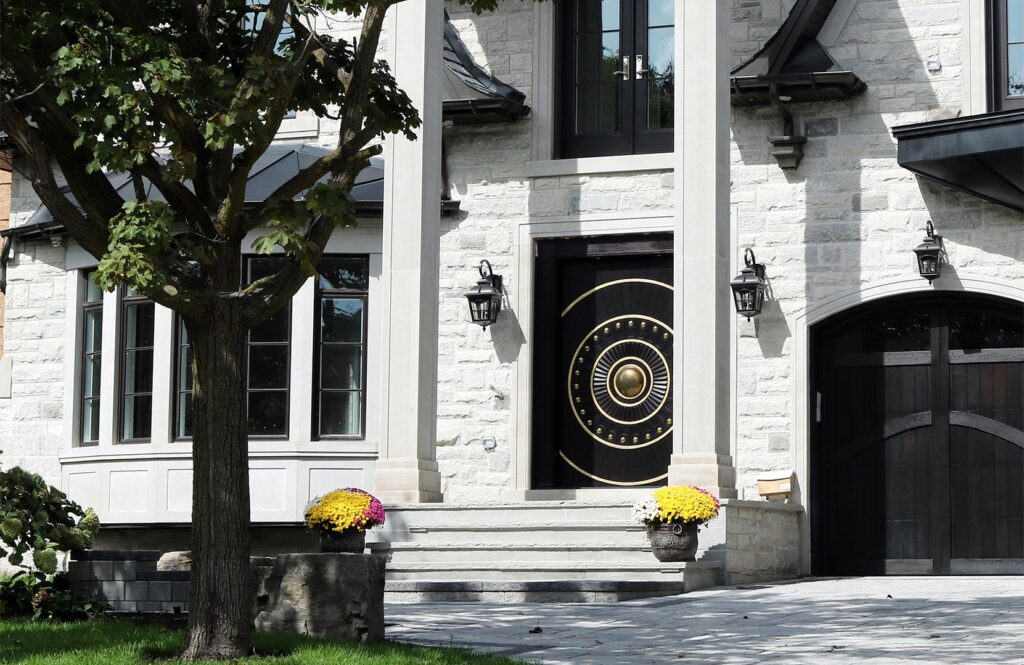 Turn Your Imagination into Reality with Art Boulle
As the home to the world's most extraordinary metal and woodwork, we have a plethora of knowledge regarding the latest trends and innovations in the interior (and exterior) designing sphere. Visit our wood and metal doors page for more inspiration.
Let our design experts' help you find the contemporary custom front door that you've always dreamed of. We welcome you to book a design a consultation.