Luxurious doors are a timeless and elegant addition to any home. They exude an air of sophistication, quality, and luxury, which is why Art Boulle specializes in crafting these exquisite pieces designed to meet your exact specifications.
From classic styles to contemporary door designs, Art Boulle's experienced artisans are able to create the perfect wood doors for your home. Here are five major types of door designs that can make a statement in your home:
Artisanal Wooden Doors
These timeless wooden doors feature detailed carvings and intricate designs. Classic finishes like cherry, mahogany, and walnut provide elegance and sophistication when used in artisanal door designs.
Artisanal wooden doors are typically made with solid wood panels engineered, making them extremely durable and secure so you can trust they will last for many years to come.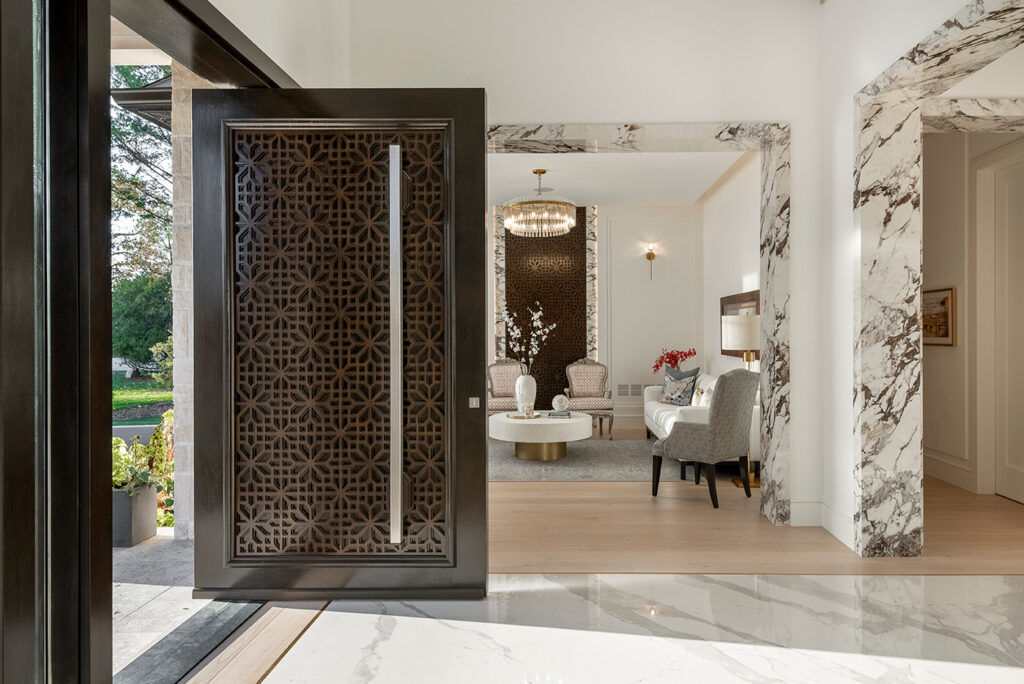 Oversized Doors
Oversized doors are making a statement in the world of interior design and architecture. Art Boulle takes it to the next level by crafting doors as tall as 16 feet and incorporating transom windows.
An oversized door is one that exceeds the standard measurements in width and height- often 8ft wide by 6ft 8in tall – allowing it to be used in buildings with higher ceilings or other grand spaces where an entryway must make an impression.
Not only do these doors make a marvelous visual statement, but they can also provide a feeling of extra security while providing ease of access on large scale areas like commercial properties.
With its unique designs and materials, Art Boulle creates timeless pieces for homeowners wishing to make a bold entrance statement for their homes.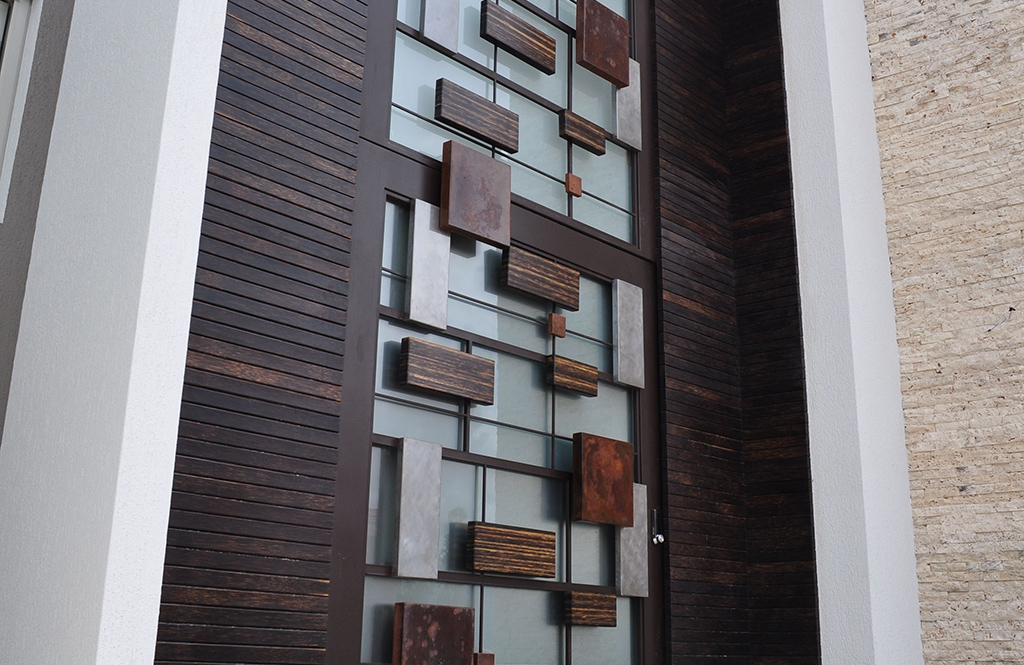 Casted Metal Doors
The artisans at Art Boulle are truly masters of their craft, creating beautiful metalwork that exude perfection and elegance. By combining intricate design with premium materials, they consistently create pieces that will stand the test of time.
From custom iron front doors to one-of-a-kind carvings, they can customize any piece to meet the clients' specific design vision and size requirements. Art Boulle is proud of their attention to detail and superior craftsmanship which makes every piece a unique work of art.
By adding this type of charming door design into your home, you'll be sure to gain compliments from visitors who appreciate its vintage feel!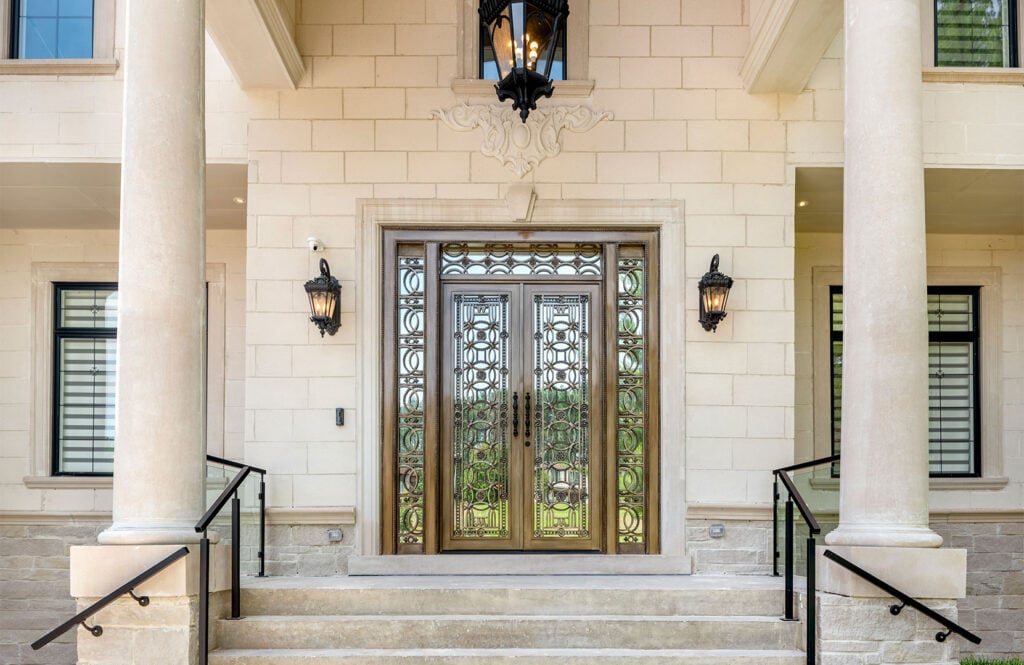 Contemporary Wooden Doors
Like all other wooden doors available through Art Boulle, these pieces combine excellent craftsmanship with top quality materials for exceptional results each time! Since Art Boulle's doors are custom, there is no size limit.
Contemporary wooden doors are made from solid mahogany wood, and feature plain surfaces which are adorned with textured details such as grids for added texture, or metal elements.
While offering more minimalist looks than traditional designs do, contemporary wooden doors still make a bold statement due their sleek lines and eye-catching shapes such as arches or crescent curves, which adds character!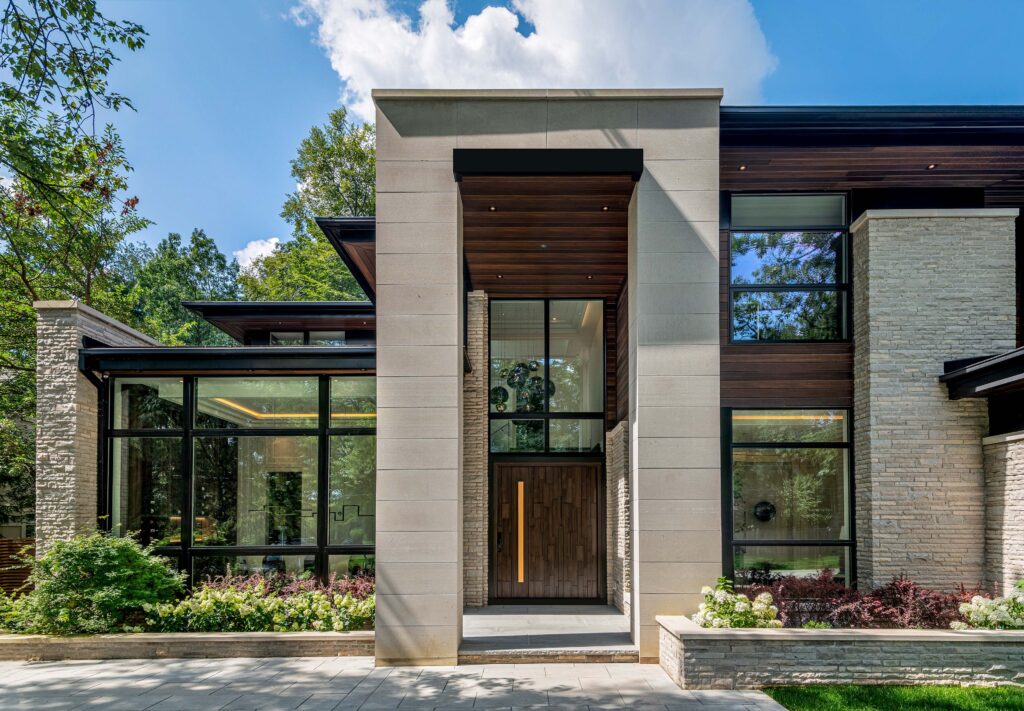 Glass Doors
These innovative pieces take advantage of both modern technologies as well as traditional craftsmanship techniques for elegant results every time!
Glass doors offer homeowners complete control over how much light comes inside their homes by allowing them to choose between clear glass, tinted glass or frosted glass based on their own personal taste and preferences when it comes to privacy levels even while enjoying plenty of natural sunlight coming inside! Additionally, Art Boulle incorporates classic glass panels showcasing custom designs.
If you're looking for something truly unique then this might just be it; after all, nothing says luxury quite like having glass panels embedded within a beautiful wood frame crafted by expert artisans.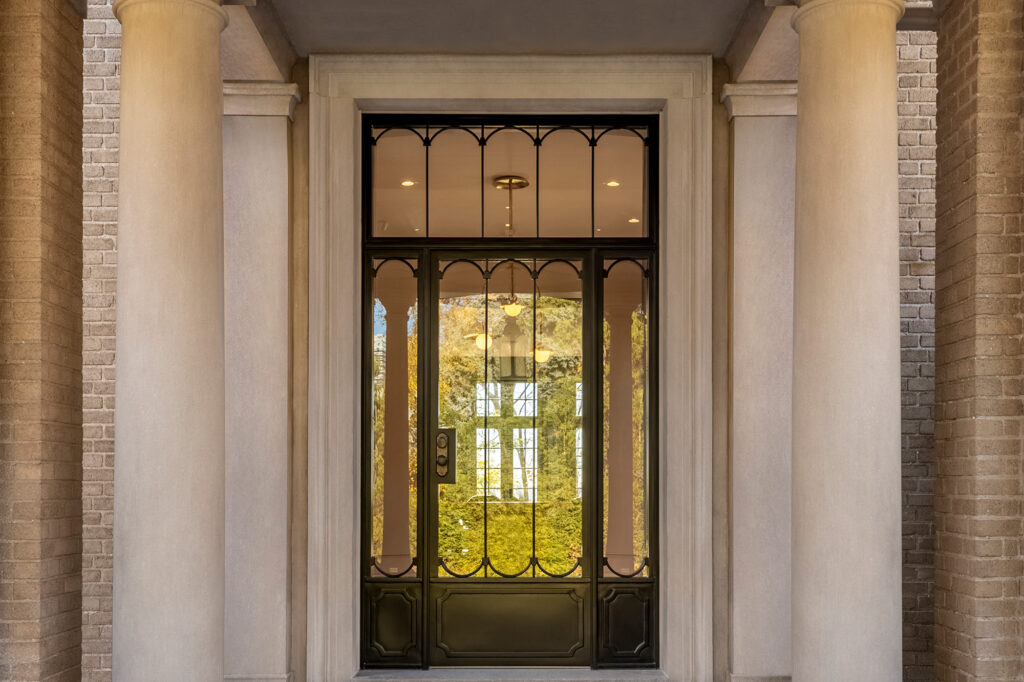 Art Boulle's Bespoke Contemporary Door Designs
Scalloped
Blending modernity with grandeur, the solid wood door presents a unique pattern of scalloped solid wood. The brass door pull adds boldness to the design. If you love something contemporary, then this exterior front door design should definitely appeal.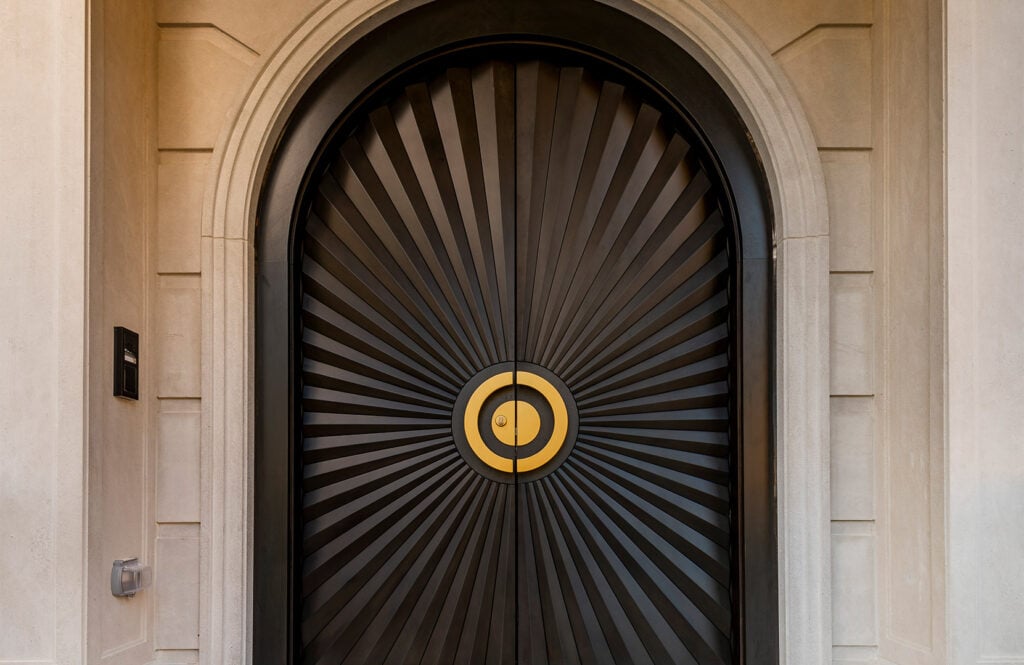 Encanto de Madera Exotica
The elaborate wooden art of this exterior front door integrates beautifully with the interior décor of this estate. The brown door is composed of meticulously handcrafted layers of wood fused on the larger core, influenced by classical antiquity.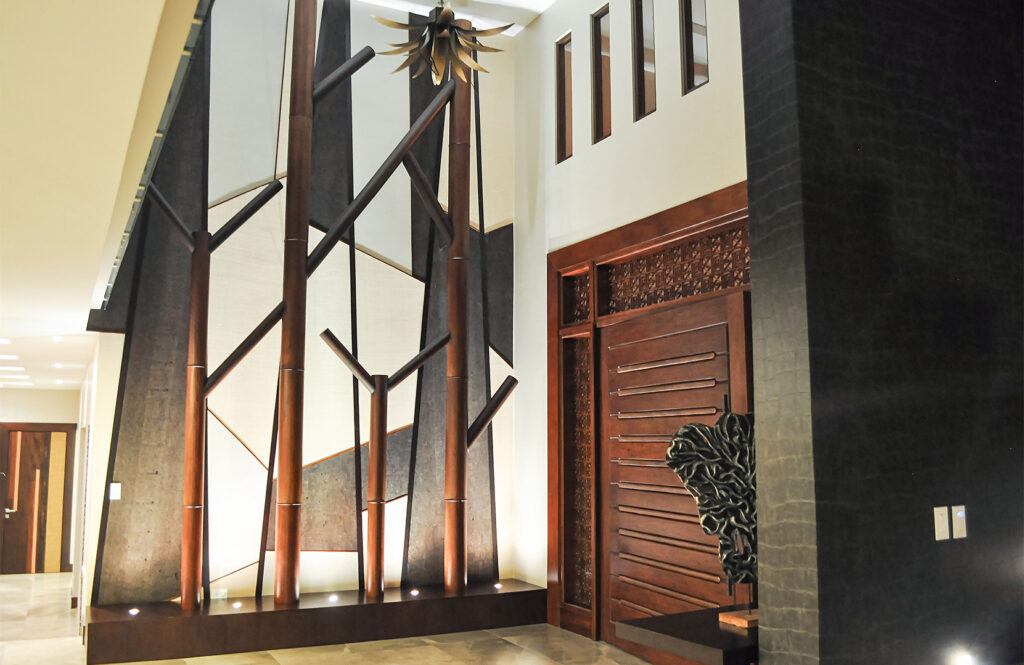 Opera Cubista
Symmetrical designs are very prevalent in today's modern home trends. This custom door features an attractive collection of brown cubes in alternating relief.
The design is uniquely curated to the estate's modern architecture. Included in this design is also a metal handle that reflects a sense of robustness while revealing a slight touch of traditional essence.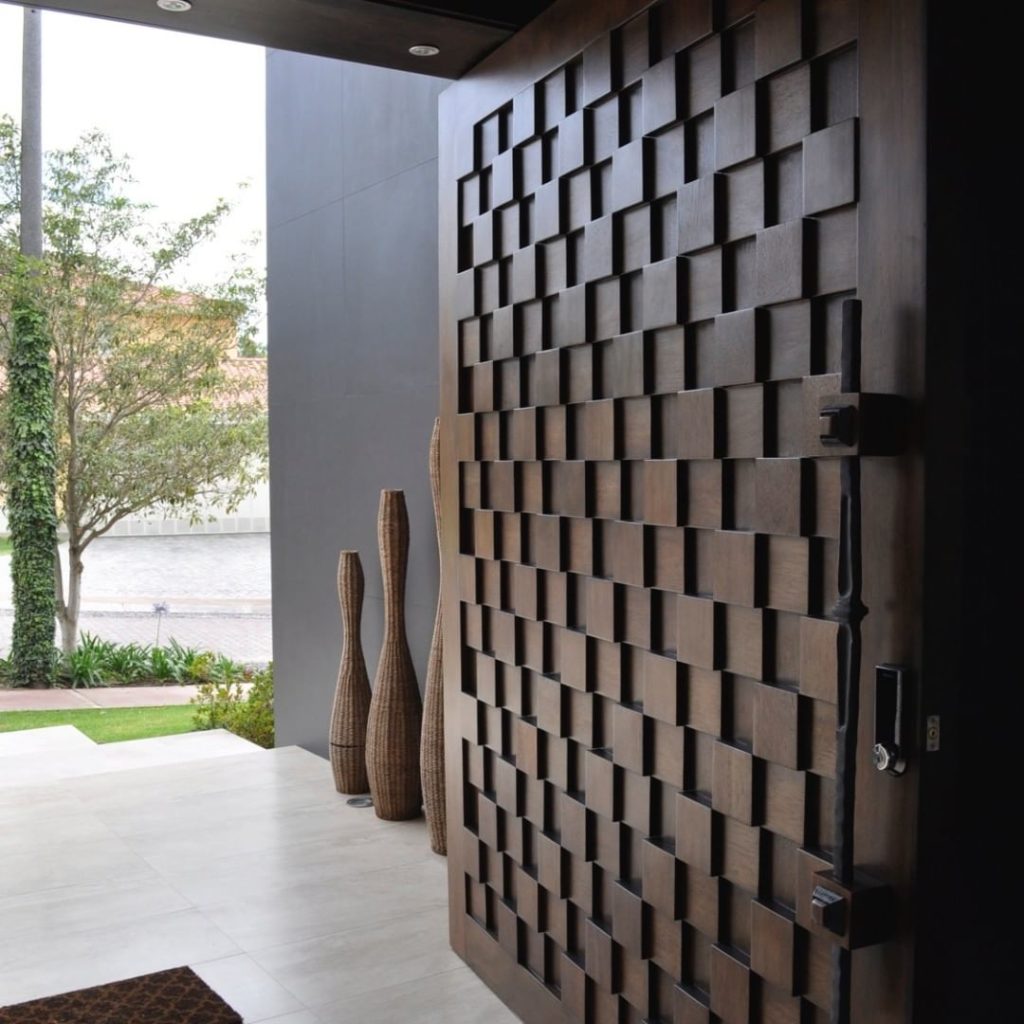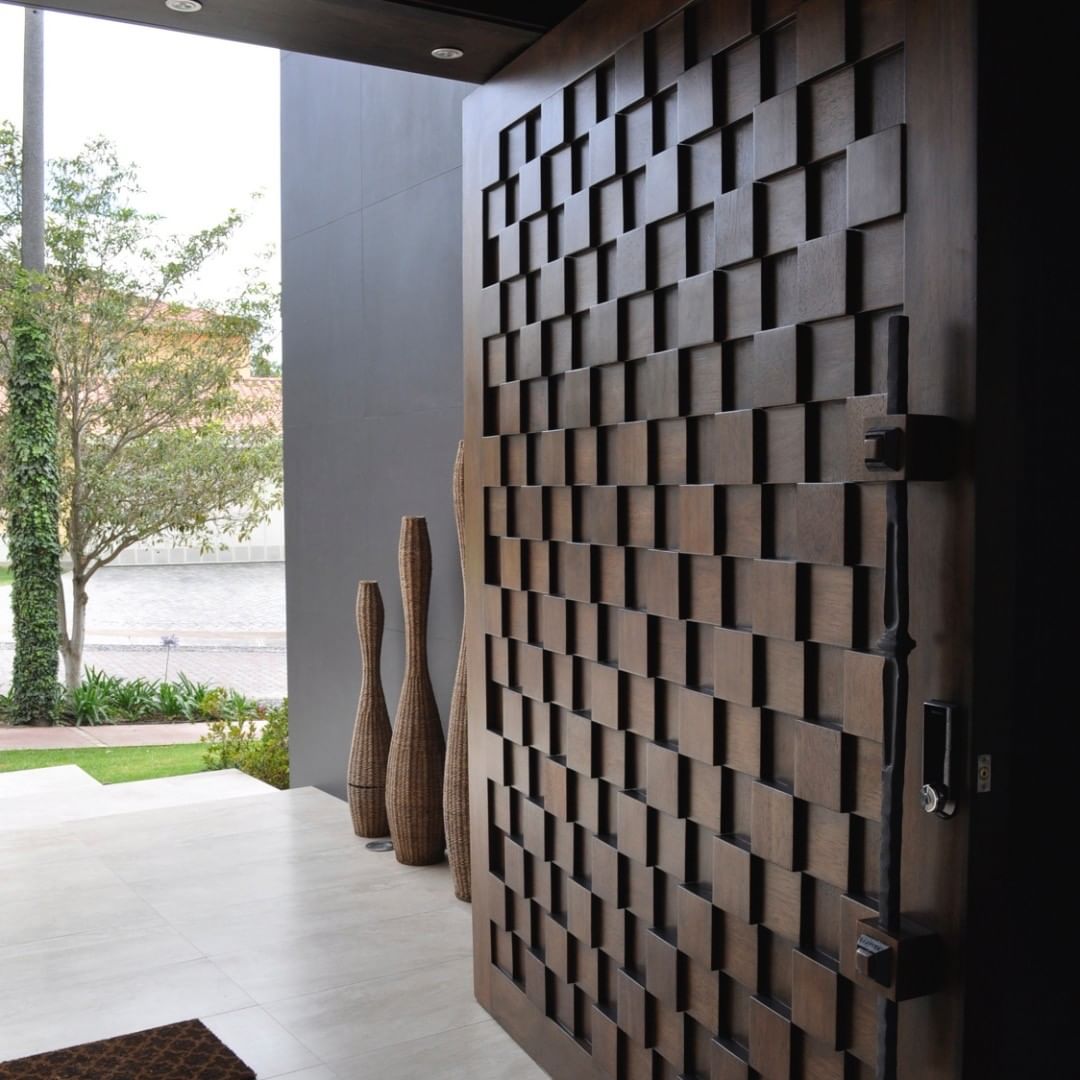 Palatial
Interweaving spheres create rhythm. Taking a closer look at the details, the design exhibits jewel like carvings around the framing and the intricate detailing throughout the semi-circular patterns of the door.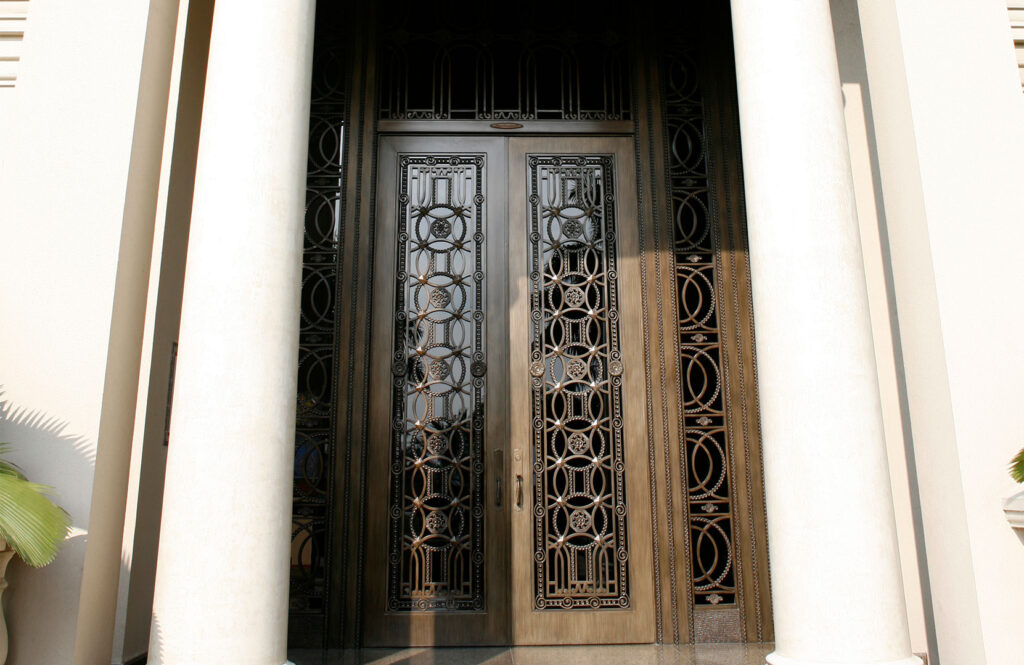 Meandros
This elegant metal door showcases a classy Versace like pattern called "Meandros." The pattern is a decorative border constructed from a continuous line, shaped into a continuous motif. The door aims to showcase traditional features while retaining a modern design.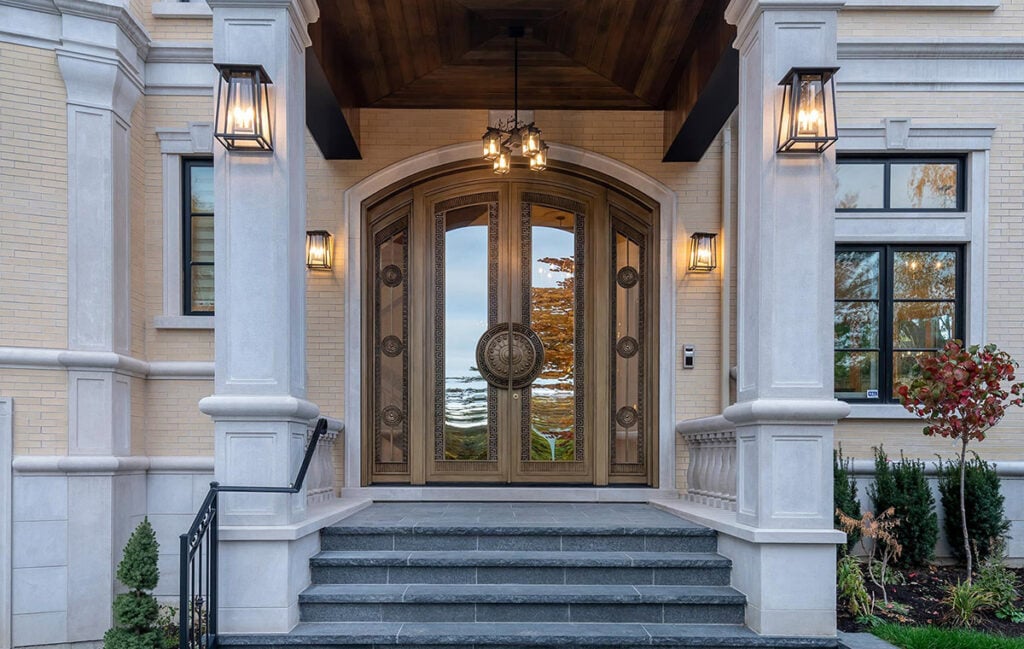 Art Boulle – Where You Can Highlight Luxury Home Entrances In Unique And Artistic Styles
Art Boulle stands at the forefront of craftsmanship for luxury front door design. The team of passionate artisans at Art Boulle are dedicated to customizing each creation with the highest quality materials and meticulous attention to detail that can only be obtained from handcrafted techniques, aiming to reflect the pinnacle of luxury and elegance.
Art Boulle's doors proudly adorn and highlight elite home entrances all over the world.
Explore Art Boulle's breathtaking collection or book a design consultation to achieve a unique bespoke front door tailored to your preferences.