As is apparent by our garnered acclaim from our partners and clients, Art Boulle is the go-to name when it comes to grand gates.
Excellent craftsmanship along with attention to detail is required to create a grand gate solution for an entrance. – Art Boulle
Enabling Perfection through Exceptional Design
Utmost quality along with a keen eye for detail is needed to design a gate which is both exclusive and elegant.
Whether it's a classical, mid-century, or modern home, every theme requires its own colour palette, colour scheme, design elements, raw materials, and styles.
Art Boulle has always been at the forefront when it has come to designing grand main entrances.
Collaborating with our clients, we strive to achieve the highest level of design, craftsmanship, and quality with each of our gate projects.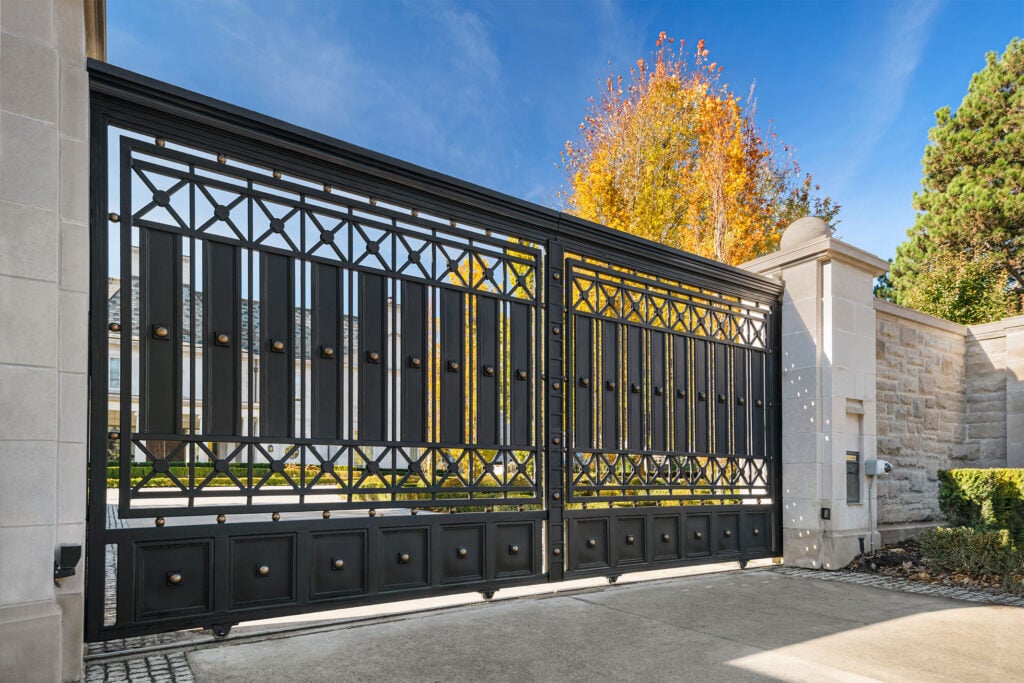 Style
By utilizing different design characteristics such as style, design, themes, materials, and placement, Art Boulle aims make every gate a compliment to the architectural style and design of each respective estate.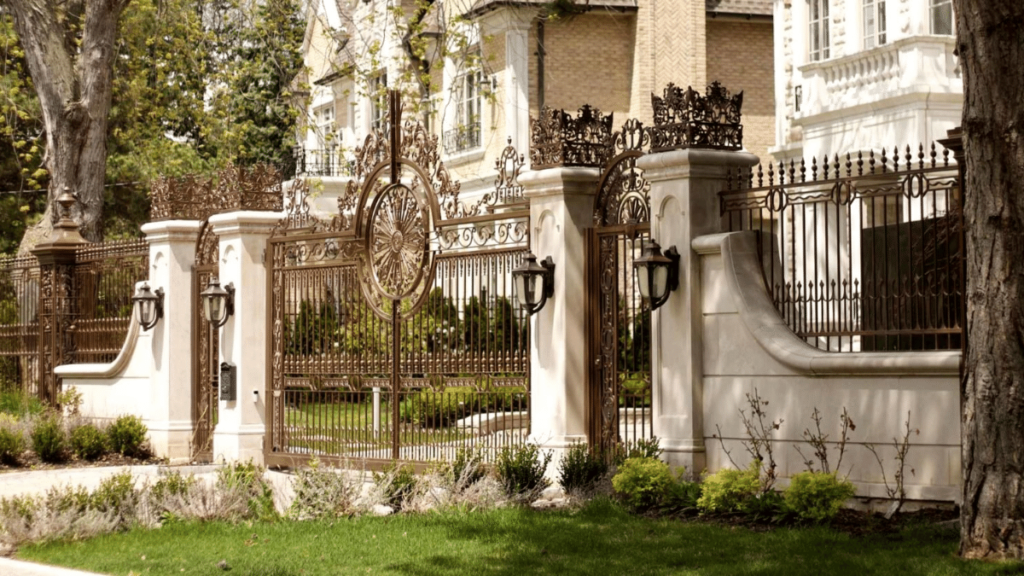 Perfection and Elegance
Our grand gate creations, whether ornate or modern, are aimed to be both impactful and bold deign statements.
An example of our dedication to perfection and elegance is the Refined Elegance Gate pictured below. As one arrives at this captivating cobblestone path, be ready to be captivated and stunned while these royal gates unveil to bestow the glorious vista that resides within its boundaries.
Located in one of the most prestigious neighbourhoods in downtown Toronto sits a stunning palace home. The entrance gate was exclusively crafted for this estate, featuring a bold and sophisticated design. The gates showcase meticulous details ranging from gold metal accents, to beveled plates, and custom profiles.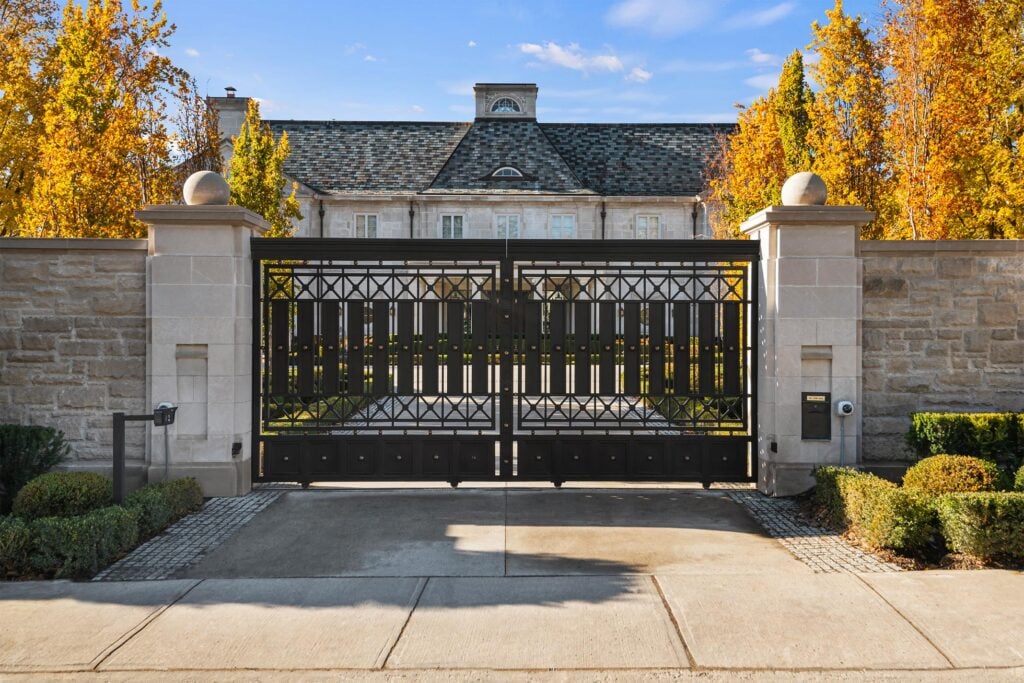 What Art Boulle is About
Art Boulle is not only a recognized company which has gathered such unique praise from its clients but is also a powerhouse when it comes to its skill set.
Our artisans are masters at their craft and have years of experience when it comes to metal casting and forging. This experience has enabled us to deliver one of kind designs, worthy of the Art Boulle name.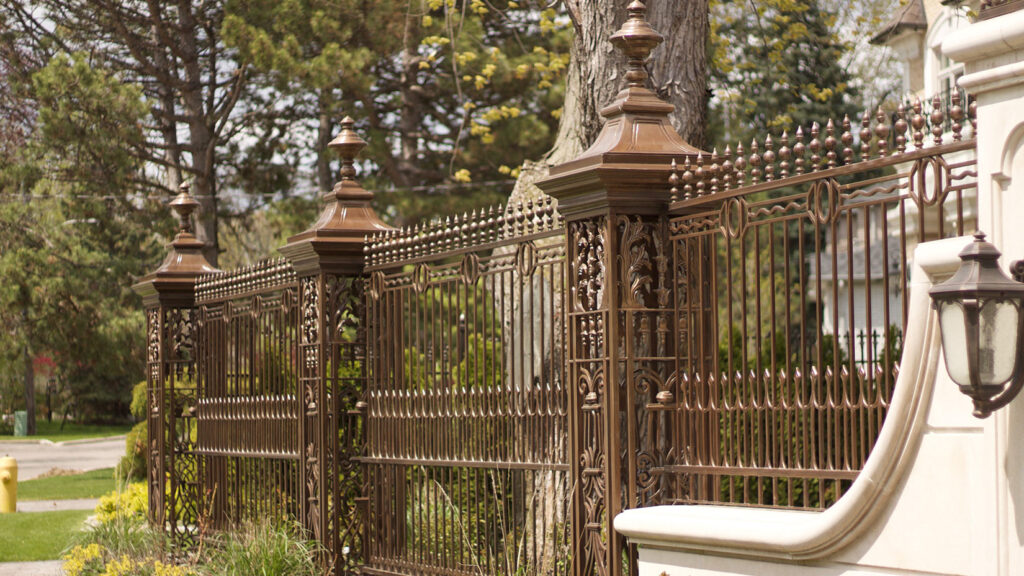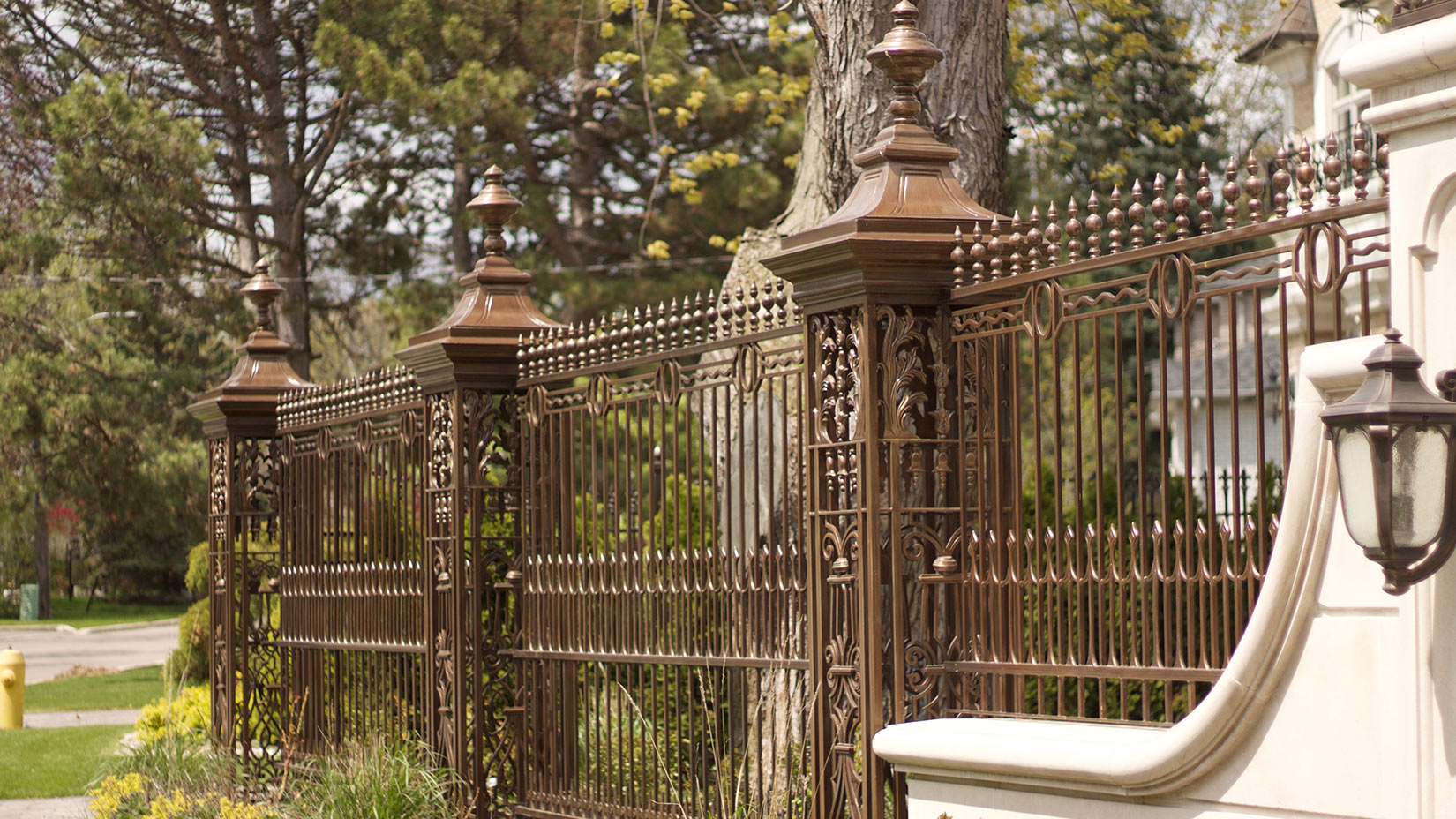 Why Art Boulle is the Option for You
We only rely on the highest quality materials for our gates, such as cast iron. Our artisans develop a high degree of skill and experience, leaving no welding participles.
We not only provide rhythm with our grand gate designs but also a one-of-a-kind experience. From the beginning design to its final stage of production, we instill an unmatched level of attention and care to all our projects.
We welcome you to book a design consultation or visit our Gates & Exteriors page for more inspiration.