There is no distinctive rule as to what makes a house into a mansion, but one thing is for sure: any house with enough space to provide room for personalization and innovation is surely a grand estate.
A mansion is imposing by default, and a customized structure is one which demands immediate attention.
Art Boulle has continuously improved and evolved into an entity where the highest quality and craftsmanship is always prioritized. We have achieved this by focusing beyond the requirement of what our clients desire and deserve.
Art Boulle's mansion doors are a representation of the Art Boulle name, and we continue to exceed all client expectations when it comes to custom solutions.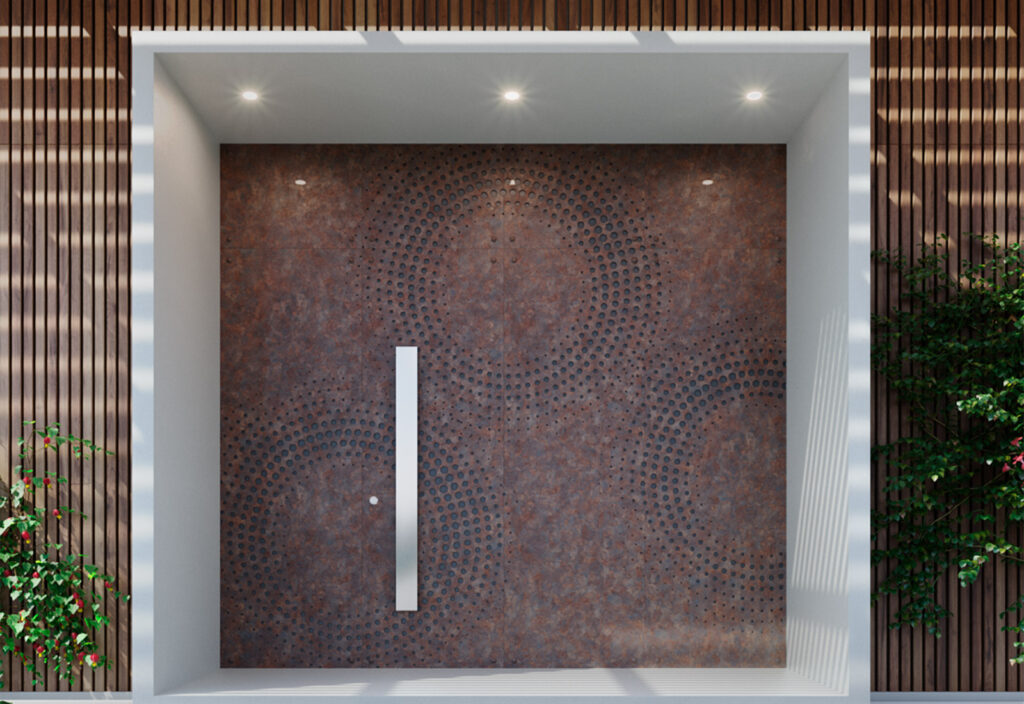 An Imposing Entrance for your Estate
Any entrance's value proposition is simple: the walls which are being guarded demand a complimenting door or an entryway.
Art Boulle steps up and offers expert craftsmanship when fabricating custom designs. To give you a king's entrance, Art Boulle strives to make every entryway exclusive.
From minute details to overwhelming designs, nothing is impossible for mansion doors.
When visitors gaze towards your home, they should falter in their steps by the beauty of a main entrance door. And this vision can be fulfilled by our designs and our experience.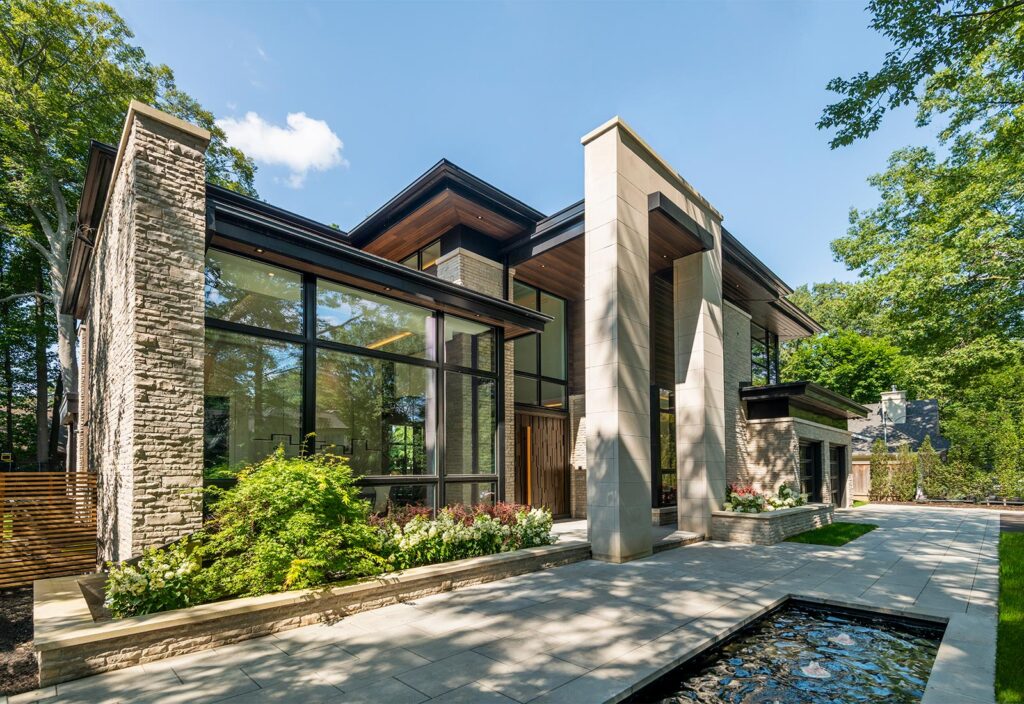 A King's Mantle for your Entryway
A grand example of one of Art Boulle's custom door solutions is its Woodland Acres project, located in Toronto, Canada.
The year was 2018, and the project demanded a critical eye and a designer's mind. Art Boulle, as ever, thought out what would work best for the vast expanse driveway which preceded the gorgeous estate.
The front entrance incorporates beautiful casted aluminum and grooves embellished in them, which compliments the iron forged Door. Hundreds of hours were spent casting every shape and adornment, and hundreds more were spent hand finishing every detail.
Crafted with care by skilled artisans, Art Boulle managed to pull off a masterpiece.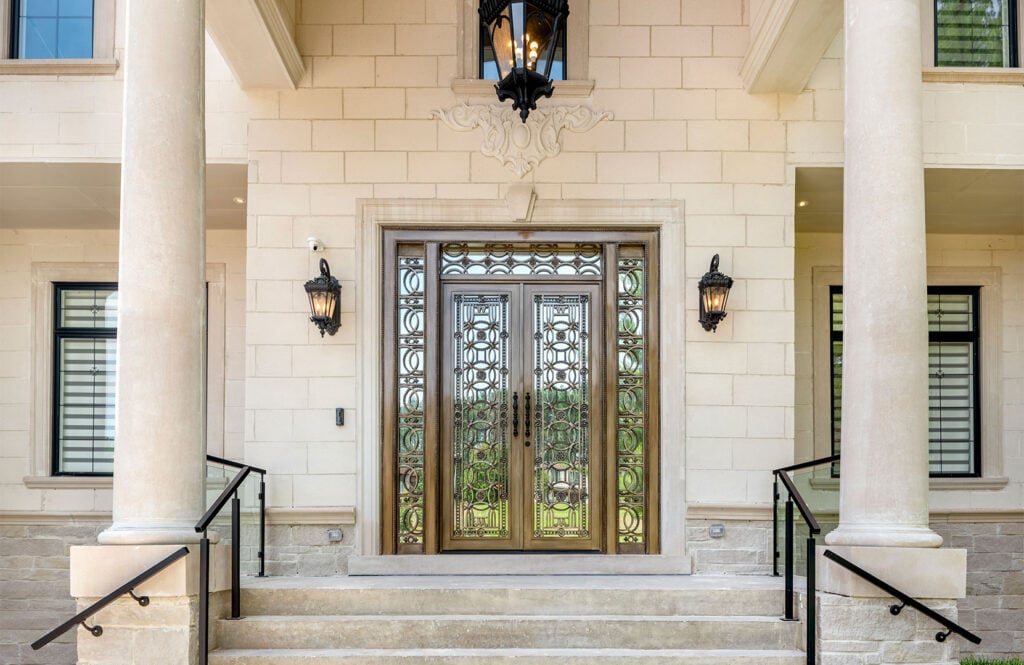 Style, Perfection, and Elegance
Art Boulle has always complied with the basic rules of design, i.e., composition and fundamental principles. The unique style of Art Boulle is its unique proposition, and many varying designs under its belt speak for themselves.
On top of that, Art Boulle also takes utmost care when perfecting its designs. Grace and elegance in its design are embedded in every project, and a perfect modern home deserves a grand entrance door.
Elegant and beautiful, Art Boulle's doors and their characteristics complement the overall structure of the estate. The color theme and scheme are carefully thought and planned out to keep the overall composition stationary and balanced.
An Established Name for Consistency in Mansion Doors
Being an established name means to strive for continuous and modern techniques along with versatile style. Our artisans with their top skills not only accomplish this day by day, but they also prove their mantle with each passing project.
Not only is Art Boulle a powerhouse when it comes to its human resource skill, but it has immense experience when it comes to personalization and innovation. After all, customization requires a collaborative effort with relevant partners, and a fruitful effort, Art Boulle has the brawn.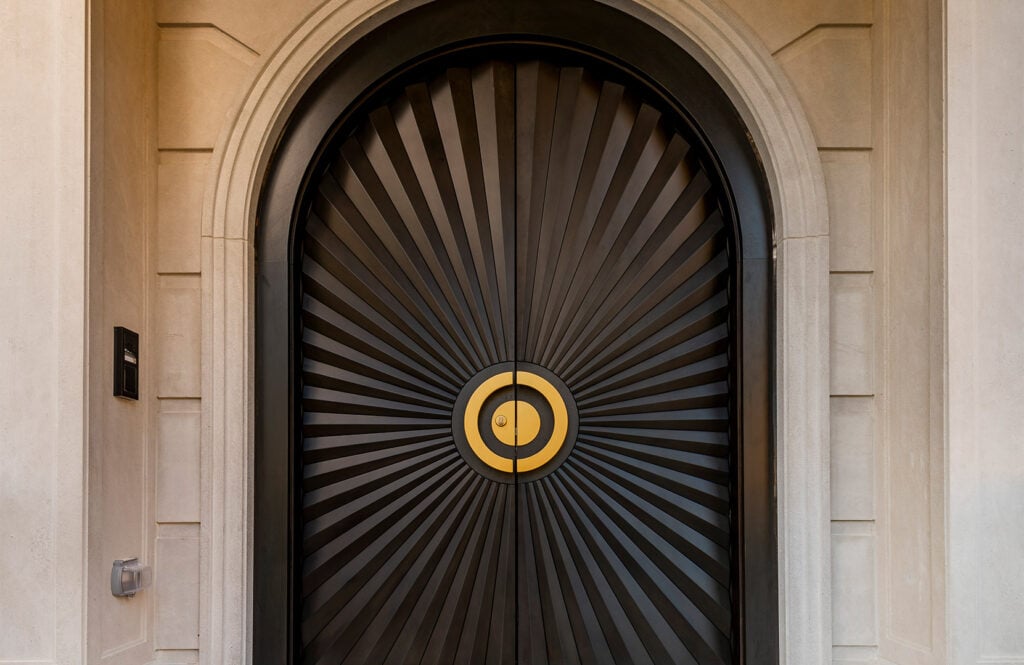 Mansion doors you Deserve
Your abode deserves the absolute best, and Art Boulle is there to ensure that it gets it.
Many of our designs are present on our website, and many are underway. We ensure to work with our clients and partners closely, to deliver projects which speak wonders.
Book a Design Consultation for more information or visit our Wood Doors/Metal Doors page for more inspiration.