A front door sets the tone of your house and is the first thing that visitors view. It's also often said that the first impression is indeed the last impression. So why not make the most of it and make your front door unique and luxurious.
If you are on your way to choosing your dream door, then pivot front doors are a perfect option as they can make your home entry unique while making a bold design statement.
Pivot doors provide a luxurious, innovative and a futuristic feel. The wide and majestic opening of this type of door symbolizes contemporary architecture.
What Makes Pivot Doors Unique and Exquisite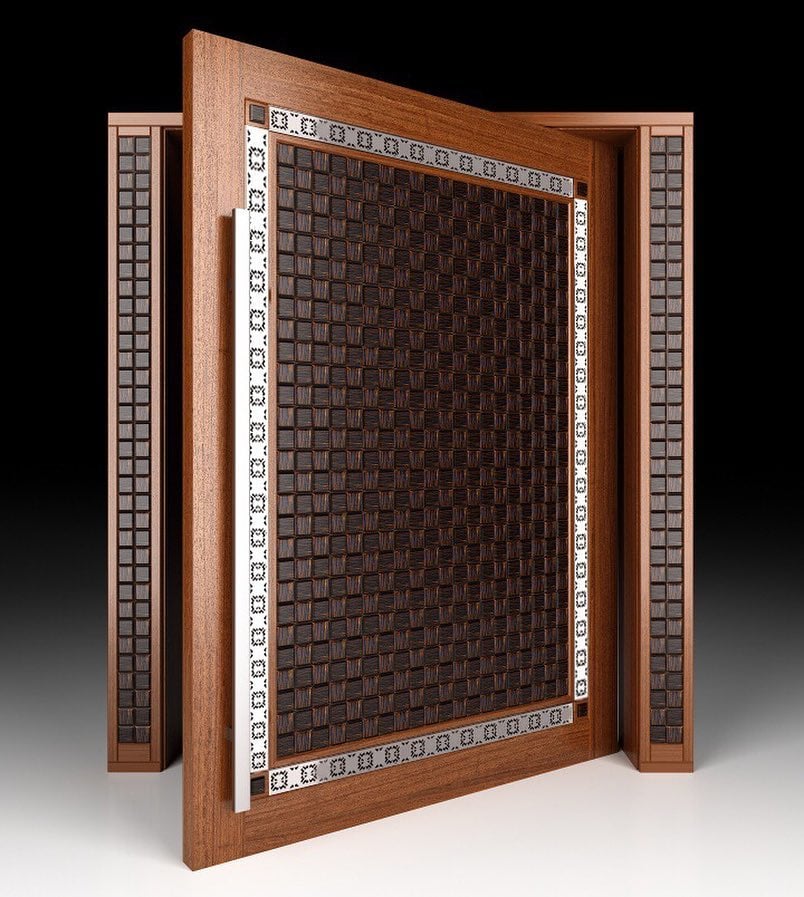 A luxury pivot door will indeed amaze you at first sight. It's a floor to ceiling door that pivots on a hidden hinge system, instead of the traditional opening and closing from a door hinge. A pivot door is perfectly suited for heavier doors as the weight capacity is greater than the average door hinge, providing a flawless look. The door is a very appealing sight built to perfection and is durable with the rigidness that it acquires. The main advantage of it is that it saves space giving a modern, elegant, and innovative look.
Pivot Doors Are Space Efficient
Pivot doors indeed do not waste any space. This is something where all interior designers or homeowners would mutually agree upon.
Pivot doors are also most beneficial for moving furniture in and out as they do not use much space as compared to double doors. The vast majority of space pivot doors use is for the large opening.
They Are Impeccably Composed and Balanced
Art Boulle's custom designed Pivot doors are fully balanced irrespective of where the hinge is located. It might be difficult to believe because of their size and structure.
Our pivot doors offer an effortless experience with just a touch of a finger, creating a smooth door movement with impeccable balance. We invest hundreds of hours creating a front pivot door, employing only the finest materials and the most skilled artisans. Along with paying close attention to detail, our pivot doors offer an unmatched attention to detail and quality. With the aim to deliver a luxurious museum-style piece that will withstand the test of time and endure for centuries to come.
Keeping in mind the client's specifications based on the height and size of the door, our unique Pivot doors are designed to build a striking first impression.
They are Huge
As modern architecture evolves, pivot doors have become the hottest trend. One of the most appealing and artistic components of a Pivot door are its ability to be oversized. Based entirely on your unique architectural specifications, the door can be as large as you'd like it to be.
It exhibits a magnificent look with its unique style. It is the most consistent and the system is exceptionally rigid which sanctions it to carry up to 500 kg.
You would have full control over the door's movements. Regardless of its enormous size, a slight touch opens the door smoothly and closes effortlessly.
At the end of the day it all depends upon your specifications. Luxurious Pivot doors can be customized in any way possible.
You can view Art Boulle's custom pivot front doors to get a much better idea or get in touch with us for a design consultation.