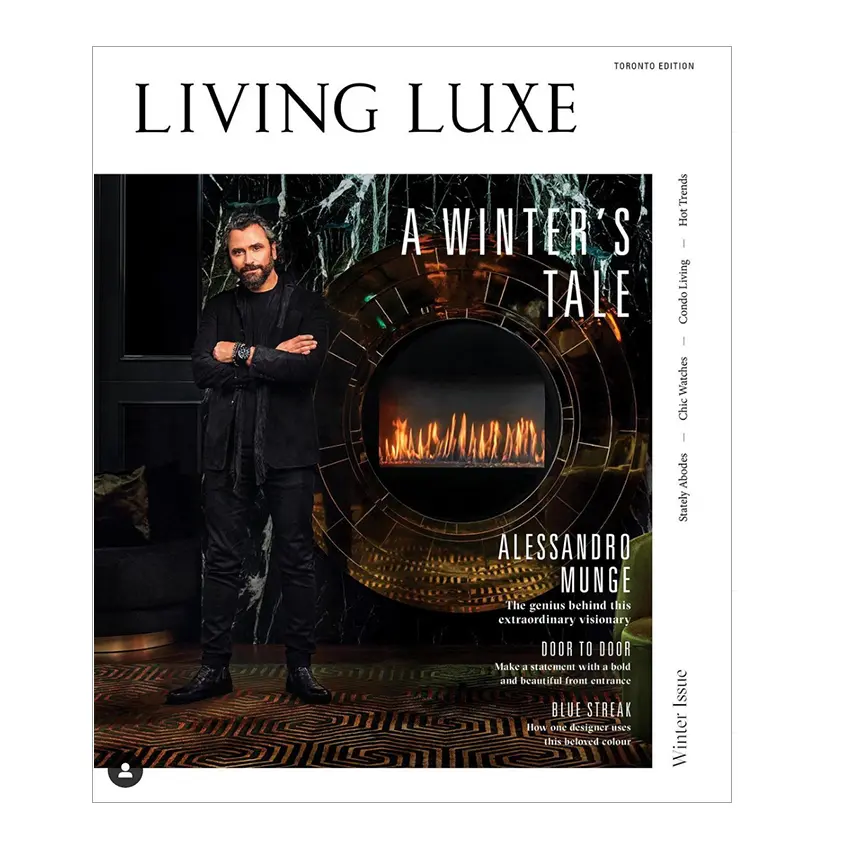 LIVING LUXE MAGAZINE WINTER ISSUE FEATURE
Living Luxe Magazine's Winter Issue for 2020 presents the visionary Italian designer, Alessandro Munge. Art Boulle features on a six page story showcasing bold and bespoke door to door custom entrances. The story showcases our Scalloped and Chessboard custom Wood Door projects, as well as our Meandros and Woodland Acres Crescent custom Metal Door projects completed in 2020. The story elaborates on the importance of a homes first impression and how a door should be designed, produced, and installed with care.
ART BOULLE'S DOOR TO DOOR STORY FEATURE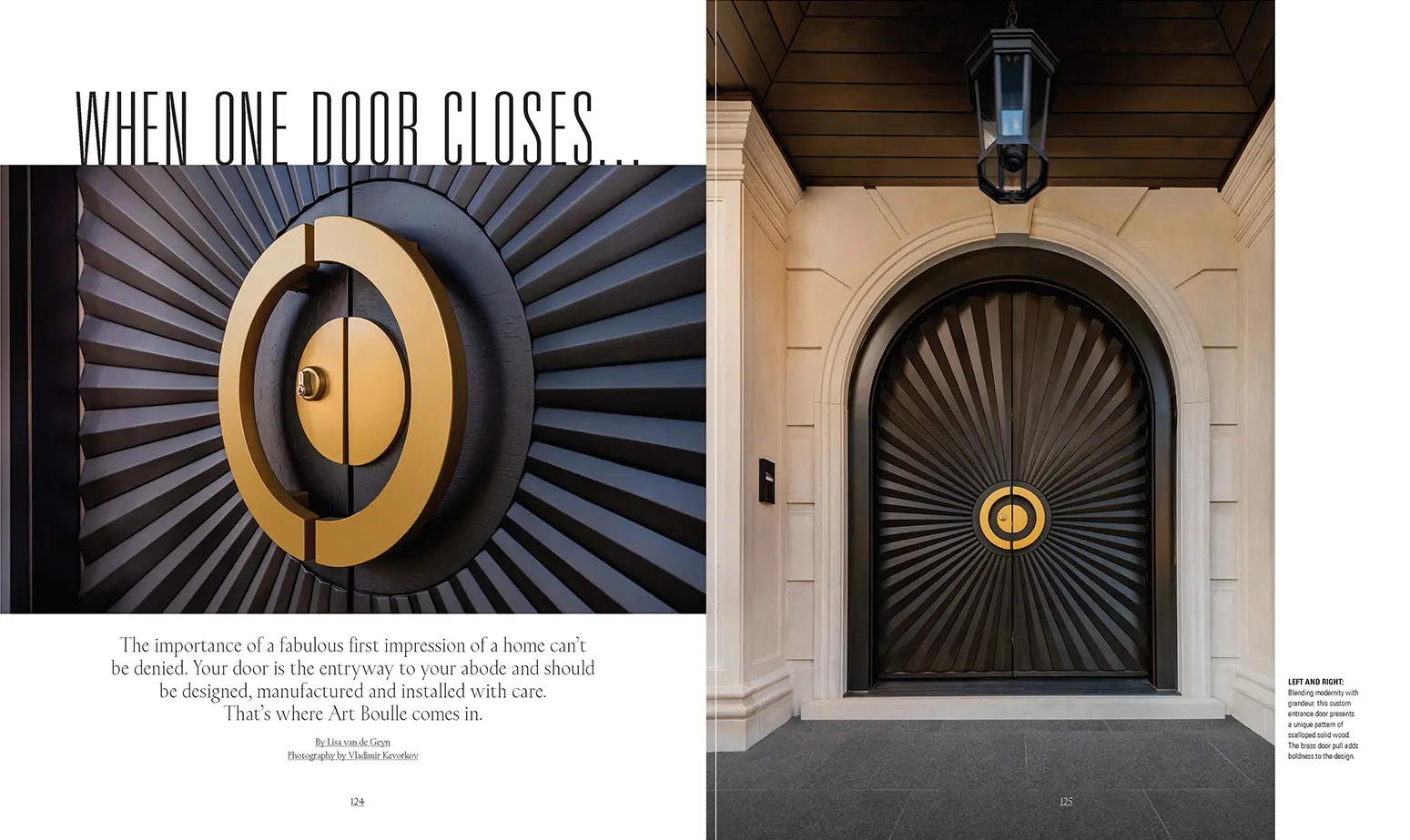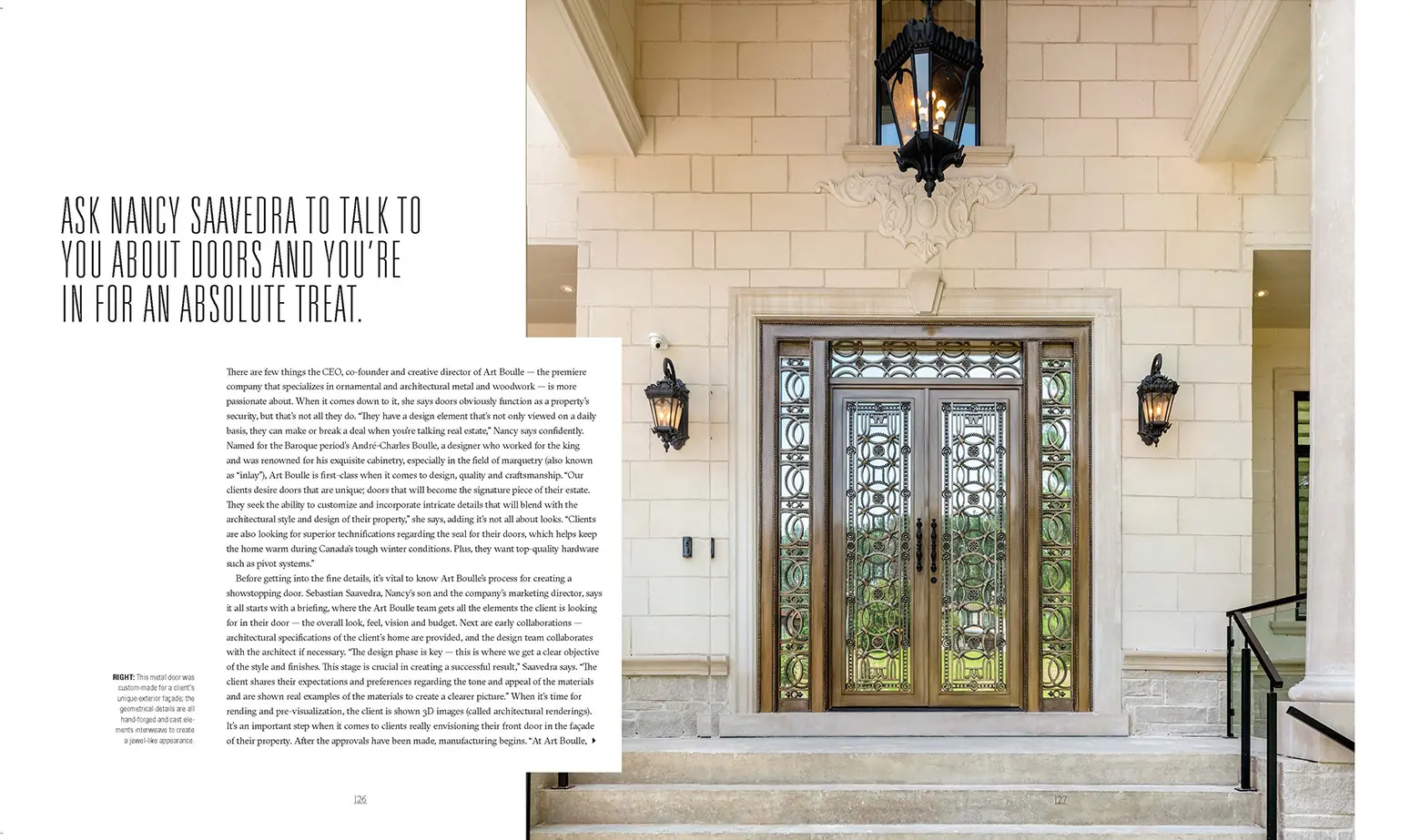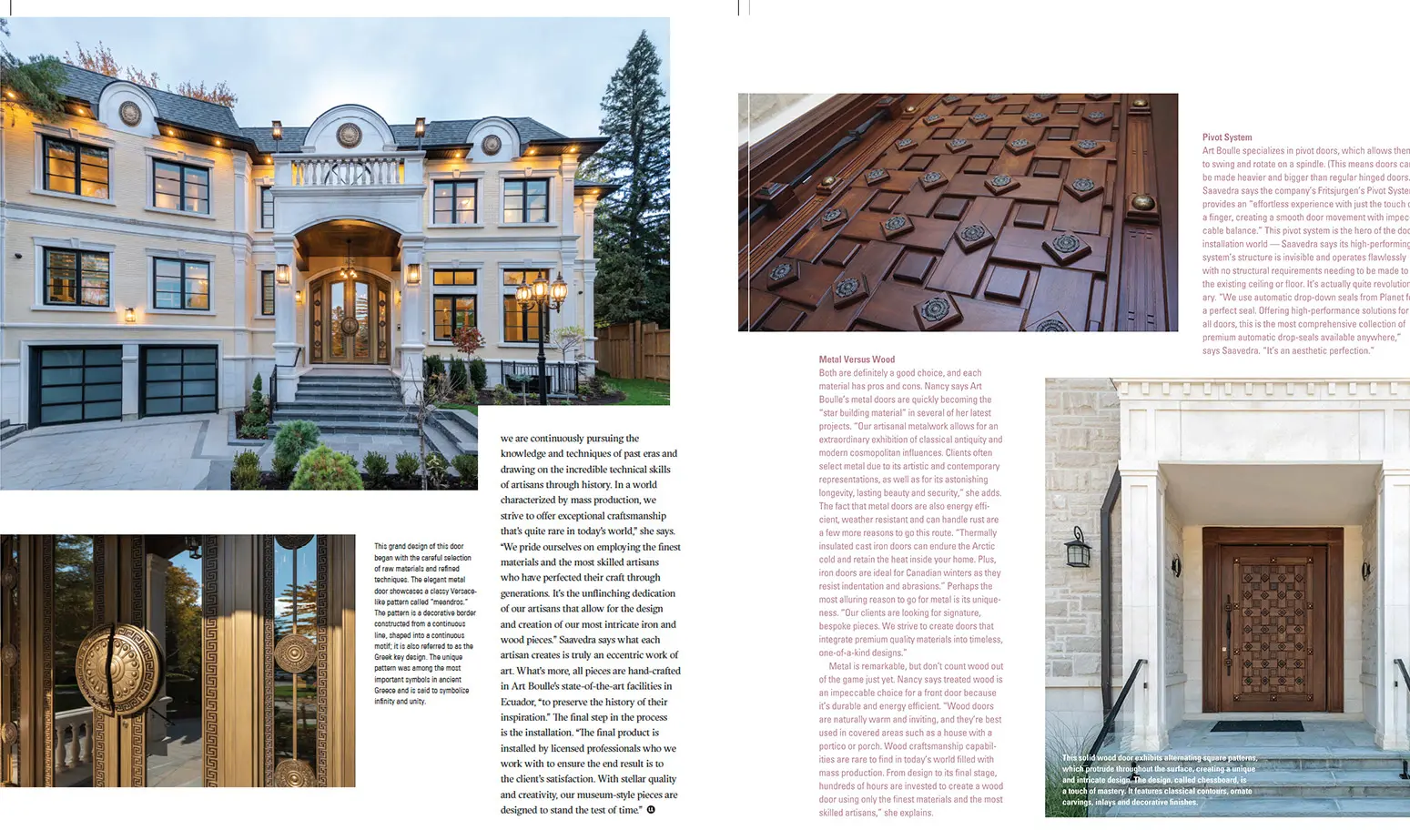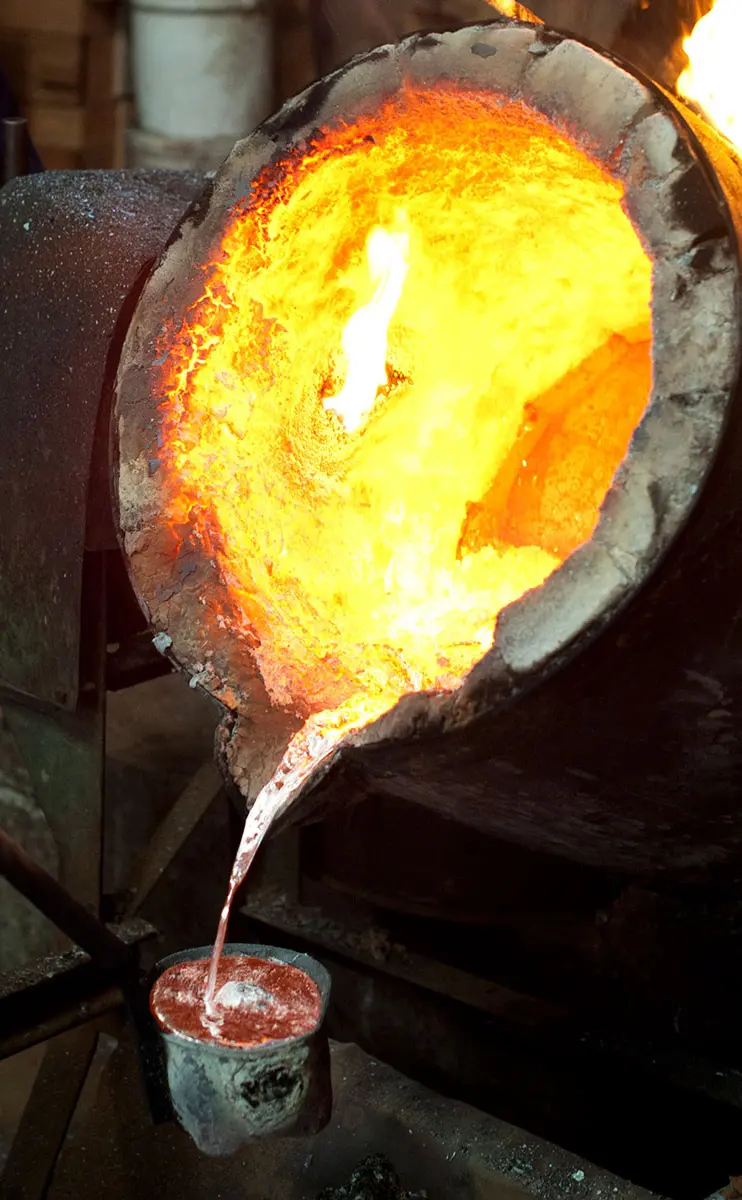 A PREVIEW OF OUR PROCESS:
It all starts with a briefing, where the Art Boulle team gets all the elements the client is looking for in their door — the overall look, feel, vision and budget. Next are early collaborations — architectural specifications of the client's home are provided, and the design team collaborates with the architect if necessary. The design phase is key — this is where we get a clear objective of the style and finishes. This stage is crucial in creating a successful result. The client shares their expectations and preferences regarding the tone and appeal of the materials and are shown real examples of the materials to create a clearer picture. When it's time for rending and pre-visualization, the client is shown 3D images (called architectural renderings). It's an important step when it comes to clients really envisioning their front door in the façade of their property. After the approvals have been made, manufacturing begins. We pride ourselves on employing the finest materials and the most skilled artisans who have perfected their craft through generations. It's the unflinching dedication of our artisans that allow for the design and creation of our most intricate iron and wood pieces.
Thank you for reading our Door to Door Story Feature, you can preview the full magazine at www.livingluxe.ca. Thank you to Living Luxe Magazine for an amazing feature.
You can visit our Craftsmanship Page to learn more about our process, or our Metal Doors and Wood Doors page for more inspiration.