Interior design trends are always changing, but one thing remains the same: people are always looking for ways to make their homes more beautiful. If you're searching for a way to transform your space, look no further than luxury wall panelings and decor.
Luxury wall panelings can add a touch of elegance to any room. Wall paneling comes in a variety of styles and materials, including wood, stone, and fabric. Luxury wall panelings are often made from high-quality materials such as exotic veneers, marble, or onix. It can be used to accentuate features such as walls, fireplaces, bookcases, or windows.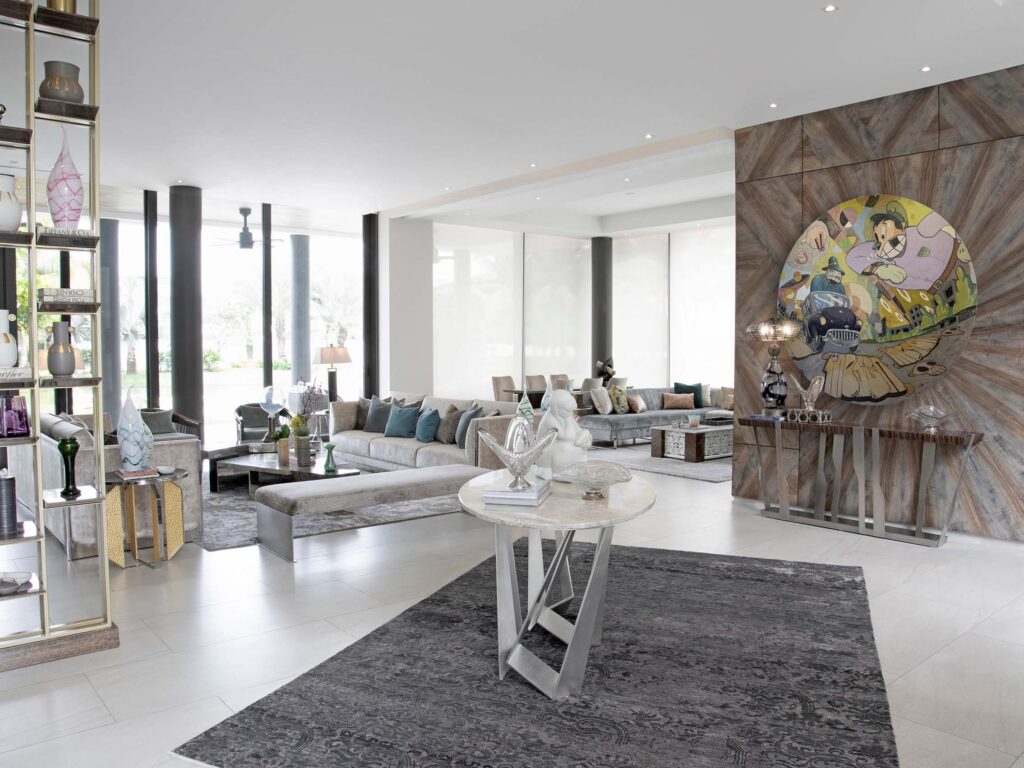 Incorporating Intricate Craftsmanship & Workmanship Into Every Detail
Wall paneling can also be used to create an illusion of space. Deep tones and textures can make a room appear larger than it is. Light-colored paneling can create a sense of airiness and openness. Overall, luxury wall panelings are an excellent way to add beauty and value to your estate.
The right kind of wall paneling can work in any interior to add long-lasting character and impact. In traditional or contemporary styles, wall paneling designs most often showcase beautiful detailing.
Art Boulle's purpose is to create marvellous custom-made millwork, including wall panelling, while incorporating intricate craftsmanship and workmanship into every detail. Tailoring each design to a client's style and unique architectural preferences.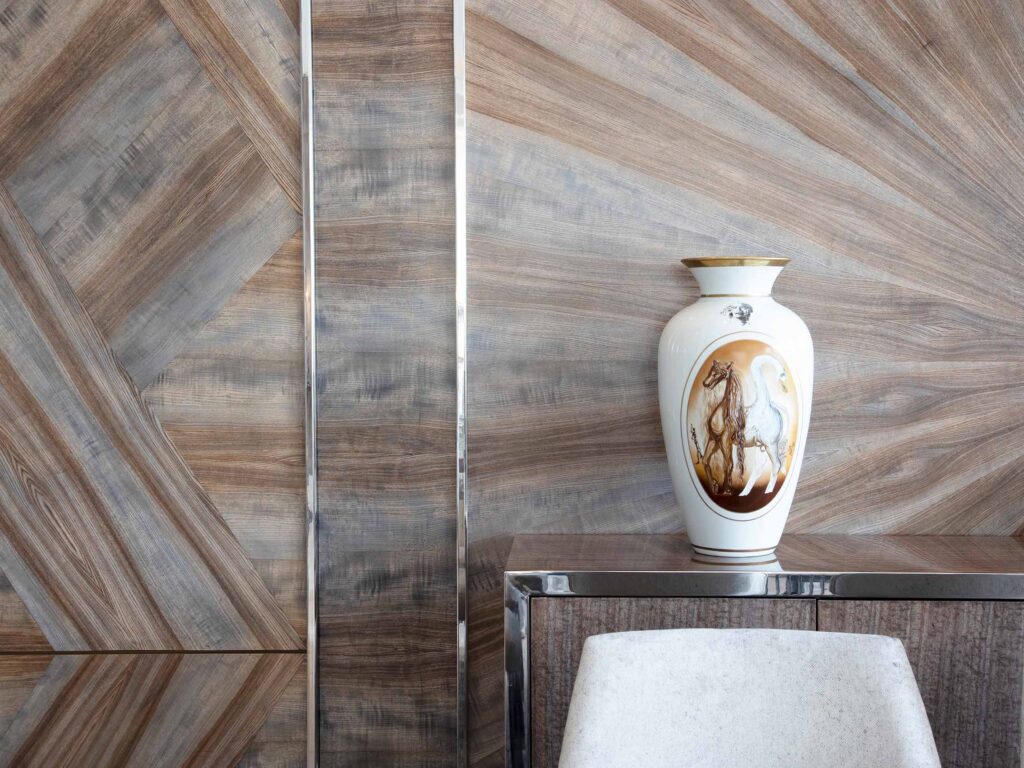 Wall paneling is an easy way to add dimension and interest to any room, and it can be used in a variety of ways to achieve the look you desire. Decorative wall panels come in a variety of styles and materials to suit any design aesthetic. Whether you're looking for a veneer wood panel or a natural modern stone option, there's sure to be a style of wall paneling that will suit your needs.
In addition to panels, there are a variety of other decor items that can help transform a space. Consider incorporating a few strategically placed mirrors to reflect light and create the illusion of more space.
Interior designers at Art Boulle focus on combining different precious materials and architectural design elements to give a space the best possible outlook.
Unique Wall Paneling Ideas To Accent your Walls 
Wall paneling is a popular and stylish way to add texture and visual interest to your walls, from using high-end exotic veneer panels to more modern options like onyx or marble. 
Wall paneling can be used to create an accent wall, or it can be used to cover all of the walls in a room. No matter how you use wall paneling, it is sure to add depth and luxury to your space. In addition to being a stylish addition, custom wall paneling is also designed to create shapes and/or patterns. If you're looking for a way to add luxury and style to your home, wall paneling is a great option.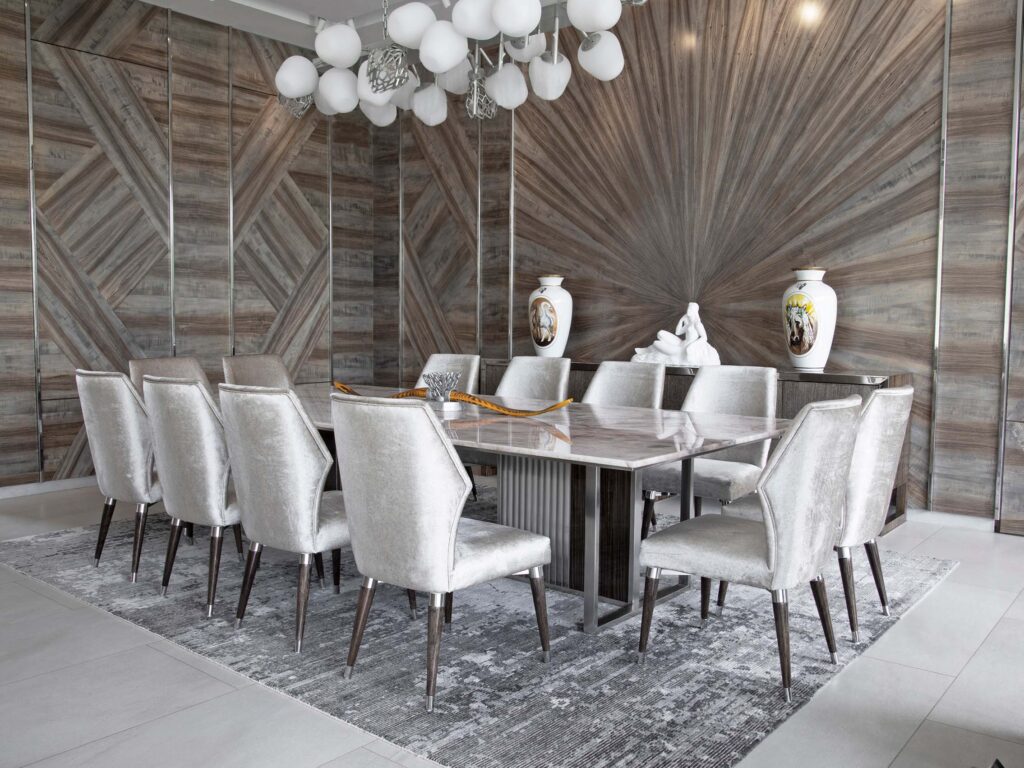 Marble Book-Matched Wall Paneling:  
Created with the art of Book-matched marble processing, which is an ancient and precious technique that requires profound artisanal knowledge to perform it. Only the artisan's knowledge can recognize the most suitable blocks, among many, and cut them in the correct way.
Here the marble create a beautiful art piece by having the pronounced veins follow from one to the other, the result is unparalleled uniqueness.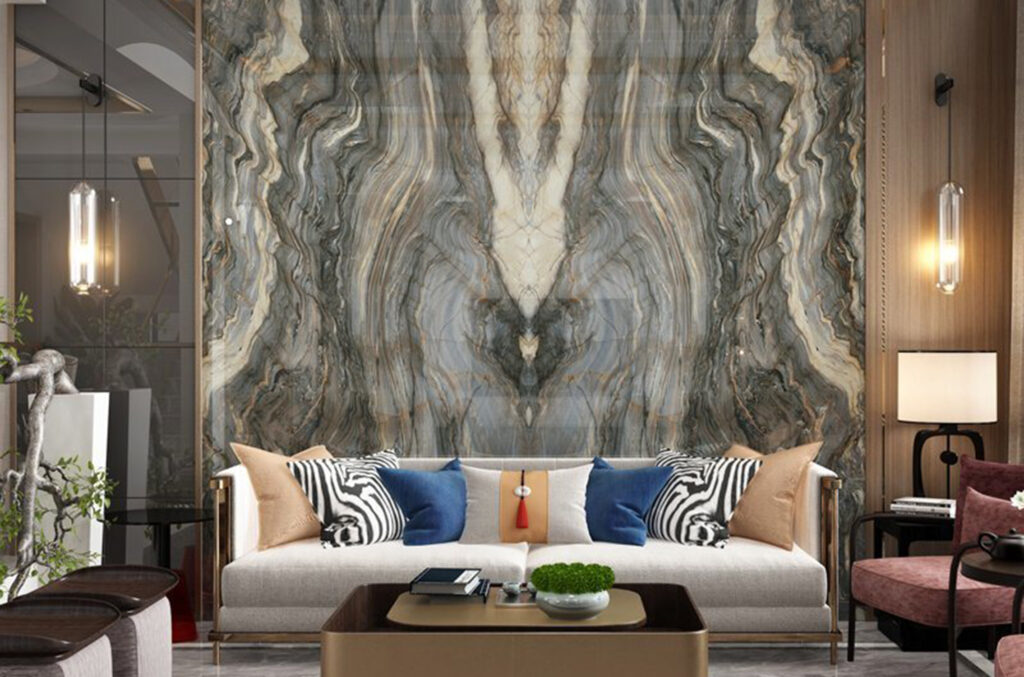 When most people think of luxury homes, they envision opulent features like grandiose staircases and marble fireplaces. However, contemporary interior design can also give your home a luxurious feel. By careful selection of materials and furnishings, you can create a space that is both stylish and sophisticated. 
For instance, incorporating high-end fabrics like silk and wool will instantly add a touch of luxury. Similarly, choosing furniture with clean lines and elegant details will give your home a more modern look. With a little bit of planning, you can create a luxury home that is both comfortable and chic.
Transform Your Home Into A Palace With Art Boulle
Art Boulle focuses on quality and craftsmanship and therefore delivers distinct custom art pieces that represent the uniqueness of their inspiration. You can visit our interior collections page to learn more about our custom projects and designs, or book a design consultation for more information.