Pivot doors have steadily gained traction over the years as a trend in luxury door designs. They are known for their exquisite design and seamless operation, thanks to a hidden hinge system.
But not all Pivot doors are the same, and Art Boulle stands out as a brand that offers top-of-the-line bespoke doors that are designed to suit the unique vision of each client, designer, and/or builder.
In this article, we dive into the ultimate guide to Art Boulle's Pivot Doors, exploring their unique design features and unmatched durability.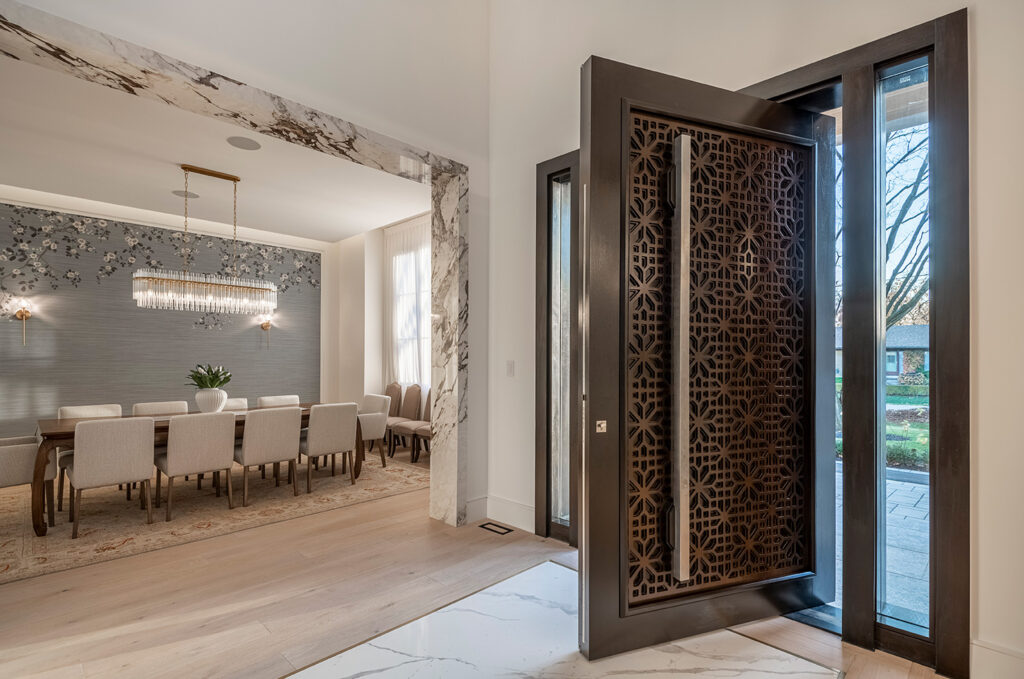 The Art Boulle Difference: Unmatched Durability
When it comes to designing a luxury door, durability is a crucial factor to consider.
Art Boulle understands this and incorporates a unique Pivot system in all their custom doors, which not only creates visual impact but also makes for a door that will last a lifetime.
Unlike traditional doors that rely on hinge systems, Art Boulle's Pivot system is designed to cater to even the heaviest of doors, providing a seamless look that is elegant, modern, and innovative.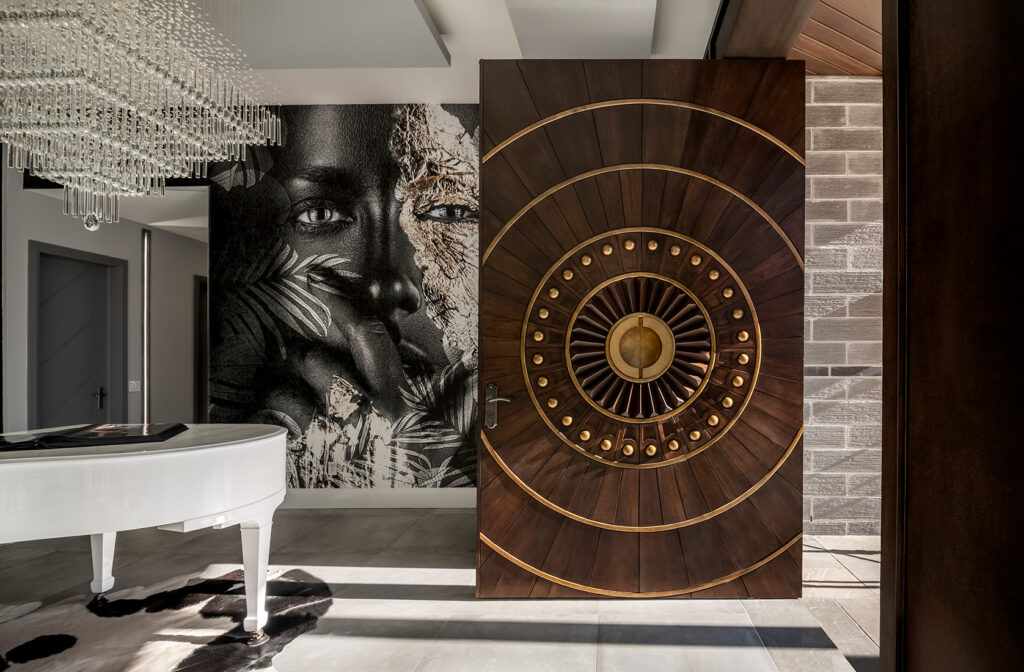 The Pivot System: An Engineering Marvel
The german Pivot system is truly an engineering marvel. Designed by FritsJurgens, it operates as a hidden hinge mechanism, both above and below the door's radar. 
This design choice not only enables the door to open on a Pivot system but also requires no structural elements to the floor or ceiling.
The Pivot balances itself effortlessly, enabling the door to operate with just the touch of a finger.
The Pivot system is around 3″ thick, providing a seamless experience that is replicated across all Art Boulle doors.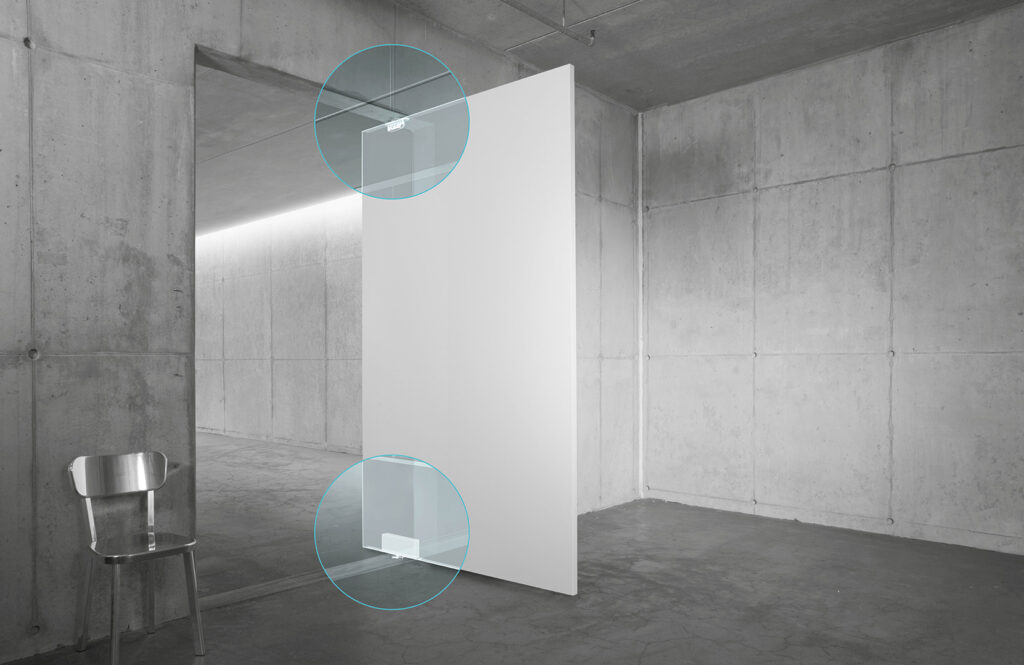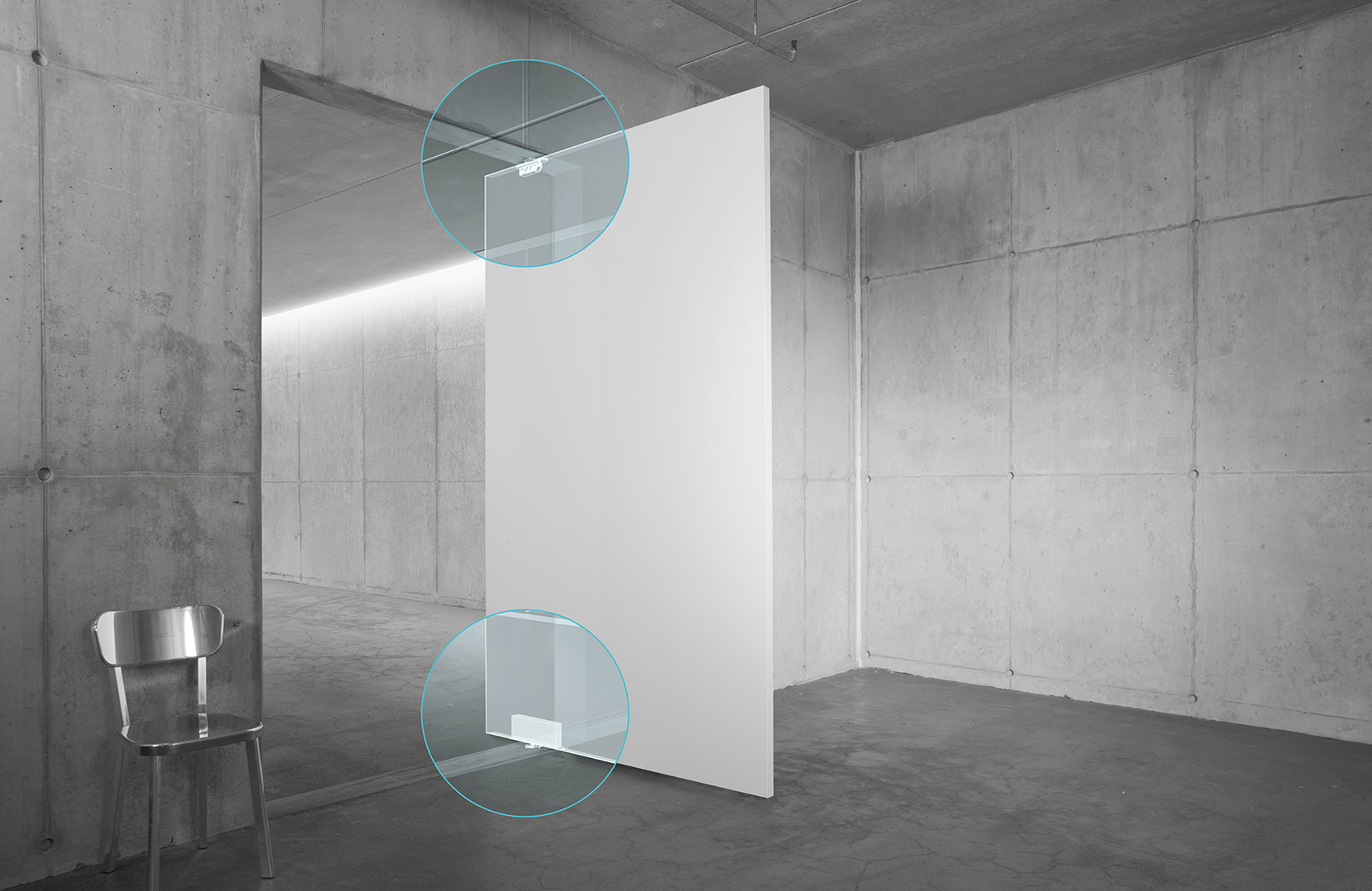 A large-sized Pivot door can rotate 120 degrees on its axis, and the design is fully curated to the specific details and requirements of each client. 
There are no side hinges, as with traditional doors; instead, rotational hinges are concealed at the top and bottom, ensuring free and smooth operation.
Unique Design: A Door for Every Vision
Art Boulle specializes in crafting doors of all designs, curating them to each client's unique vision.
These unique collaborations provide Art Boulle with endless possibilities to create exclusive Pivot door designs that are tailored to each space.
The result is an extraordinary creation that is a perfect representation of the client's architectural façade.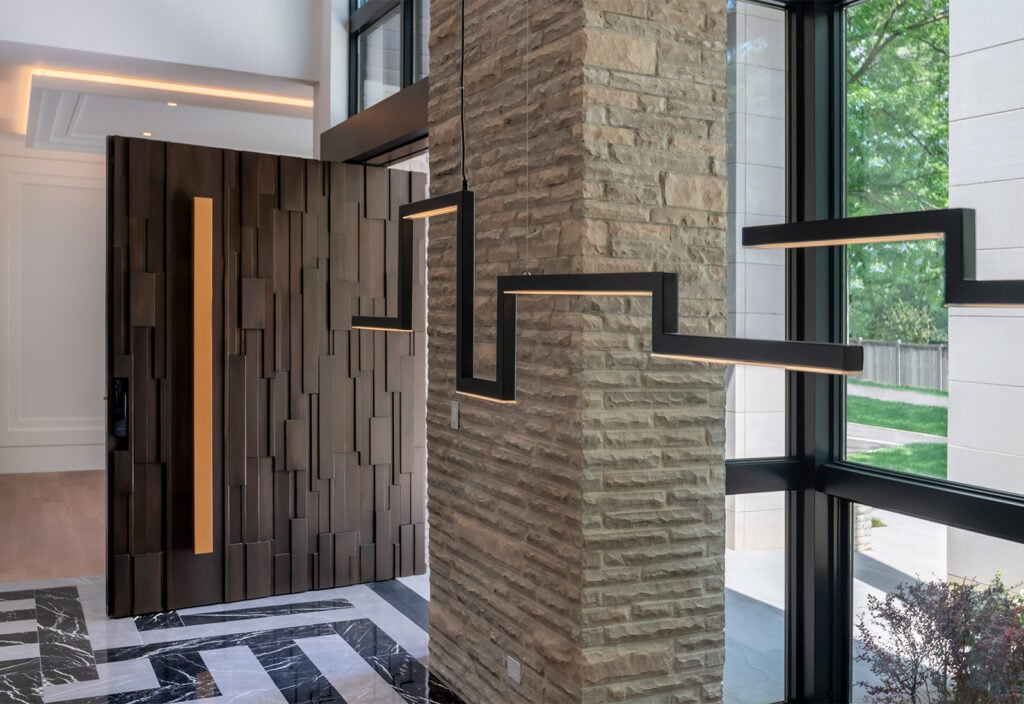 Size & Measurement: Bespoke Doors That Stand Out
Art Boulle's bespoke Pivot doors are among the most eye-catching design components you can integrate into your home.
With the appropriate Pivot hinge installed, even a 500 lb door can move lightly and smoothly—which means you can create your ideal door without worrying about its execution.
Art Boulle's custom-designed Pivot doors are fully balanced, irrespective of where the hinge is located.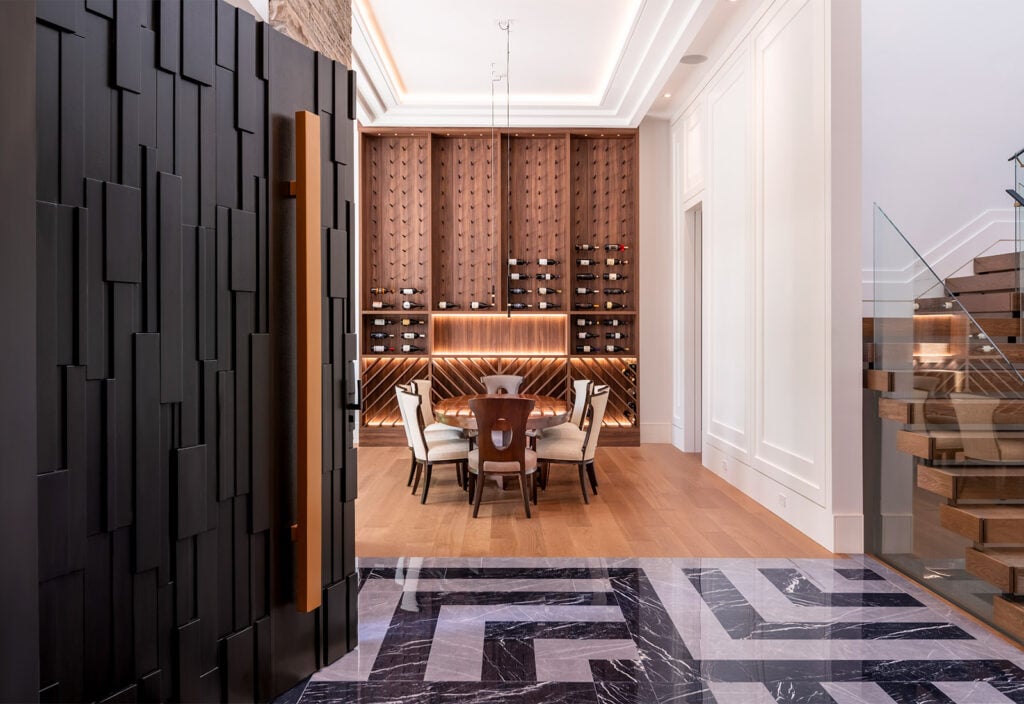 This level of precision may be difficult to believe, given their size and structure.
But Art Boulle uses only the highest quality materials and the absolute best craftsmanship to guarantee an exclusive creation that is the epitome of luxury and elegance.
Closing The Door On Pivot Systems
Art Boulle's Pivot doors are more than just doors—they are pieces of art that seamlessly combine beauty and functionality.
With their unique design and unmatched durability, they offer a level of sophistication that stands out in any space. With a range of styles and design flexibility to cater to any vision, you're sure to create a design that is perfect for you.
Visit our Pivot Doors page for more inspiration, or book a design consultation for more information.