When it comes to home décor, adding a touch of luxury can elevate the entire ambiance of a space. And what better way than with a custom solid wood door?
A door is not just an entrance, it's also an important element of a home's architecture, adding a sense of character and sophistication. But with so many options available in the market, how do you know which door to choose?
Wood doors at Art Boulle are made with the highest quality materials and craftsmanship, a product that is truly luxurious.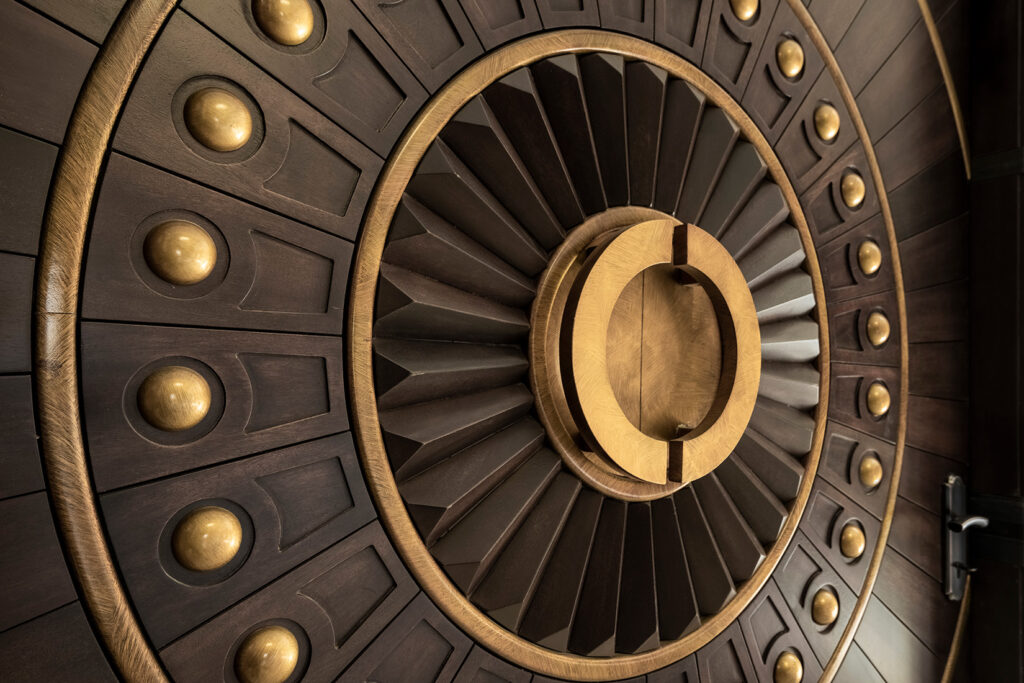 Art Boulle works with you to create a door that is perfect for your space and will really make an impact.
In this article, we will explore the differences between solid wood doors and solid core and hollow core doors, and how the right choice can help you achieve the result you desire.
Solid Wood Doors – The Epitome of Elegance
Solid wood doors have been a staple of luxury homes for centuries. They are made from 100% solid wood, offering a high-end look and feel that is unmatched by any other type of door.
This type of door adds warmth, beauty, and character to any space and is perfect for both interior and exterior applications. Exterior doors are engineered, having internal metal reinforcements to avoid warping, contraction, or expansion.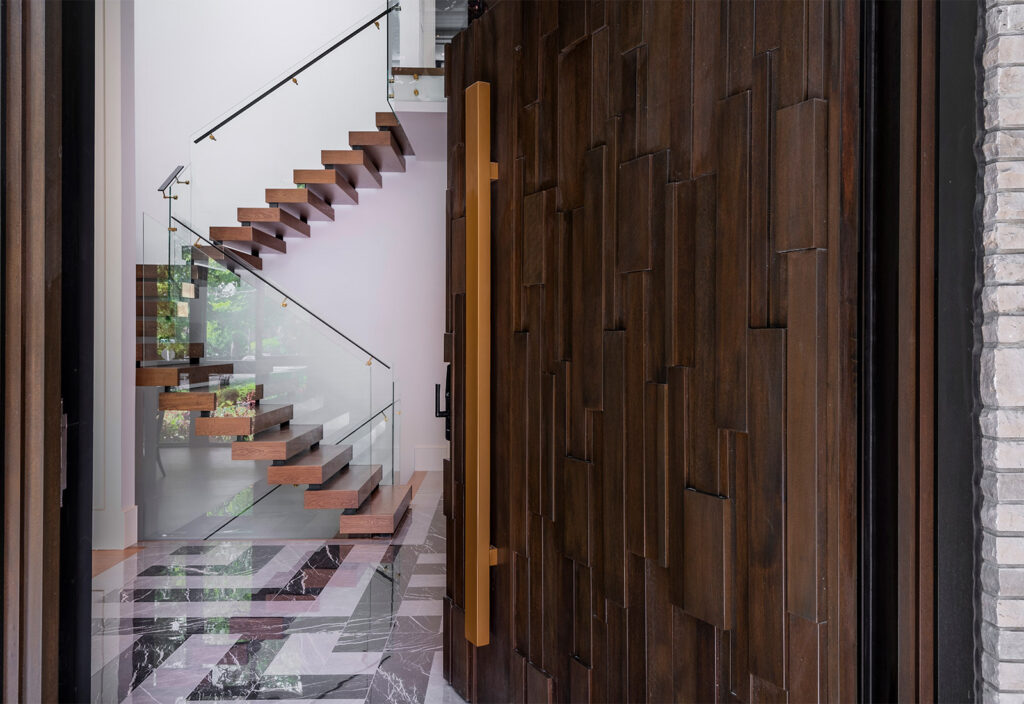 Solid wood doors are available in a variety of wood species, including cherry, mahogany, oak, walnut, and more, and can be customized to any size, shape, or style to match the aesthetic of your home.
Solid wood doors are created through a meticulous process that involves professionally drying the selected wood and carefully crafting it into a door that is designed to withstand the test of time.
In addition, Solid wood doors allow for the implementation of custom carvings and design alterations, leaving a result that is both unique and bespoke.
One of the main advantages of solid wood doors is their durability. Solid wood construction makes a door very strong and resistant to wear and tear, making them ideal for high-traffic areas.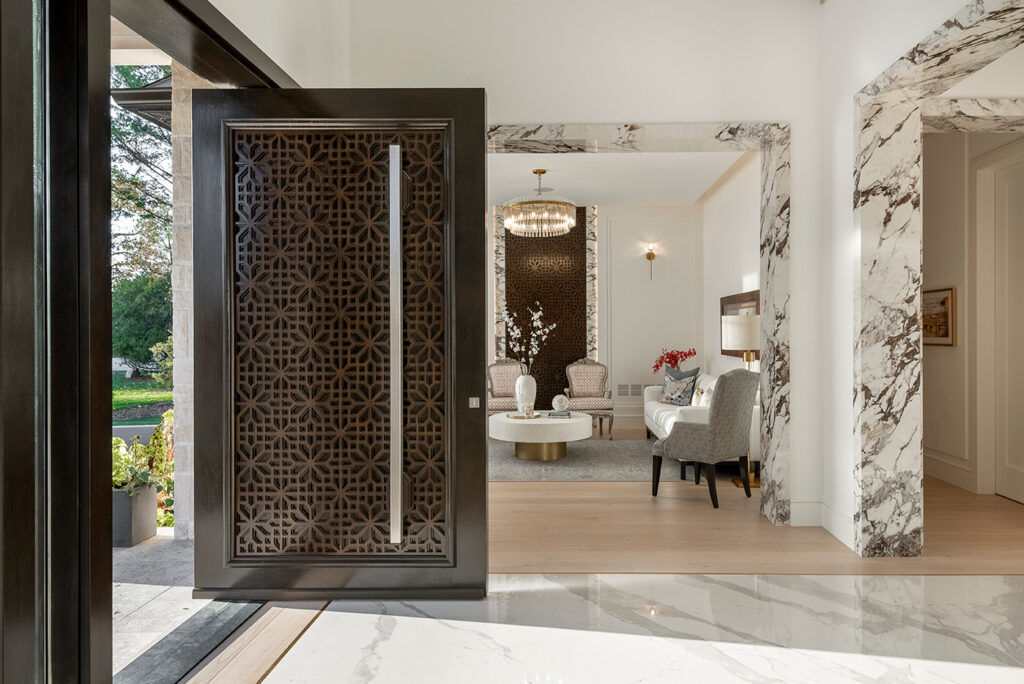 Solid wood doors are also great insulators, providing a natural barrier against heat, cold, and noise.
One of the biggest advantages of a solid wood door is its ability to customize its thickness. This allows for a seamless integration of hardware, like pivot systems, automatic door closers, and concealed hinges.
Art Boulle is an expert in woodworking and specializes in creating custom solid wood doors that are both unique and of exceptional quality. When creating a solid wood front door, the artisans at Art Boulle start by custom designing each door.
Solid Core Doors
Solid core doors have a solid core made of a composite material, like particle core, that is sandwiched between two wood veneer panels, making them more affordable than a solid wood door.
Solid core doors are heavier and thicker than hollow core doors, but not as heavy as solid wood doors.
While solid core doors offer many of the same benefits as solid wood doors, they are not as durable or authentic looking. They also don't provide a proper isolation barrier to sound, and often fall short to the feeling of a solid wood door.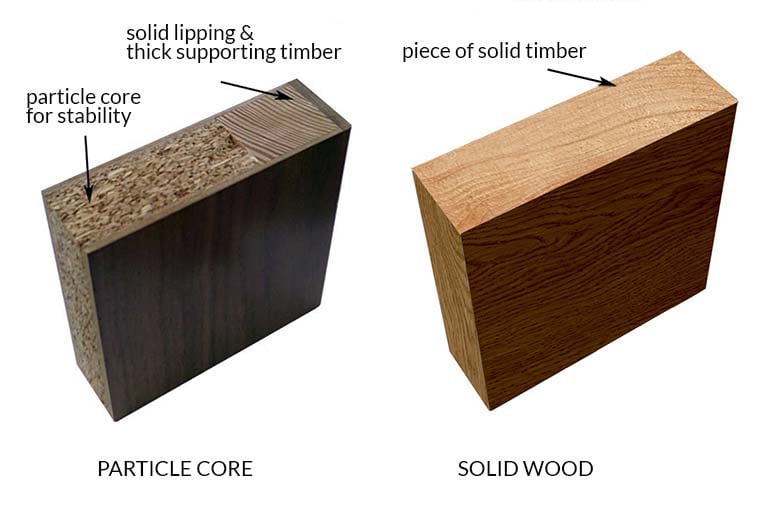 In addition, solid core doors cannot exceed a certain thickness and come in standard sizes. Therefore, this prevents the integration of certain hardware and lacks the ability to customize.
As a result, Art Boulle doesn't work with solid core doors as both quality and design possibilities are limited.
However, they still provide a higher level of insulation and noise reduction than hollow core doors and can be a great options for interior applications.
Hollow Core Doors
Hollow core doors are the most affordable option, and can only be used as interior doors. These doors are made with a lightweight cardboard honeycomb core, covered in thin wood veneers.
The hollow core makes these doors lightweight and easy to install but also means they do not provide any insulation or soundproofing. Hollow core doors are not strong or durable and are easily damaged by impact.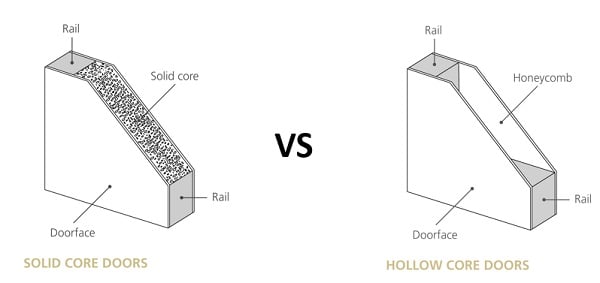 Hollow core doors have a variety of limitations when it comes to hardware integration and often offer very little flexibility in terms of size and design. 
How to choose the right type of door?
Solid wood doors are made from premium quality woods such as mahogany, teak, chanul, and exotic veneers. Solid wood doors are made entirely from natural wood, and their beauty is enhanced by the unique grain patterns and rich tones that are characteristic of a particular type of wood.
In contrast, solid core doors and hollow core doors are made of lower grade materials.
Conclusion
In conclusion, the type of door you choose for your home can make a big difference in the overall look, feel, functionality, and longevity of your space.
Solid Wood doors offer the most benefits, from sound insulation to durability, and the biggest benefit being customization.
If you want to add a touch of luxury and sophistication to your home, a solid wood door is the way to go.
At Art Boulle, we specialize in creating custom solid wood doors that are tailored to you unique style and preferences. Book a design consultation to learn more about our products and services.