Doors are an integral facet of any home, and more often than not, they convey much more than just practicality. Since functional and aesthetic purposes are closely intertwined, homeowners are increasingly turning towards designer doors to add glamor to their homes.
In recent years, pivot doors have emerged as a luxurious alternative to hinged doors. Art Boulle, renowned for its attention to detail, has proven to be a frontrunner in the industry.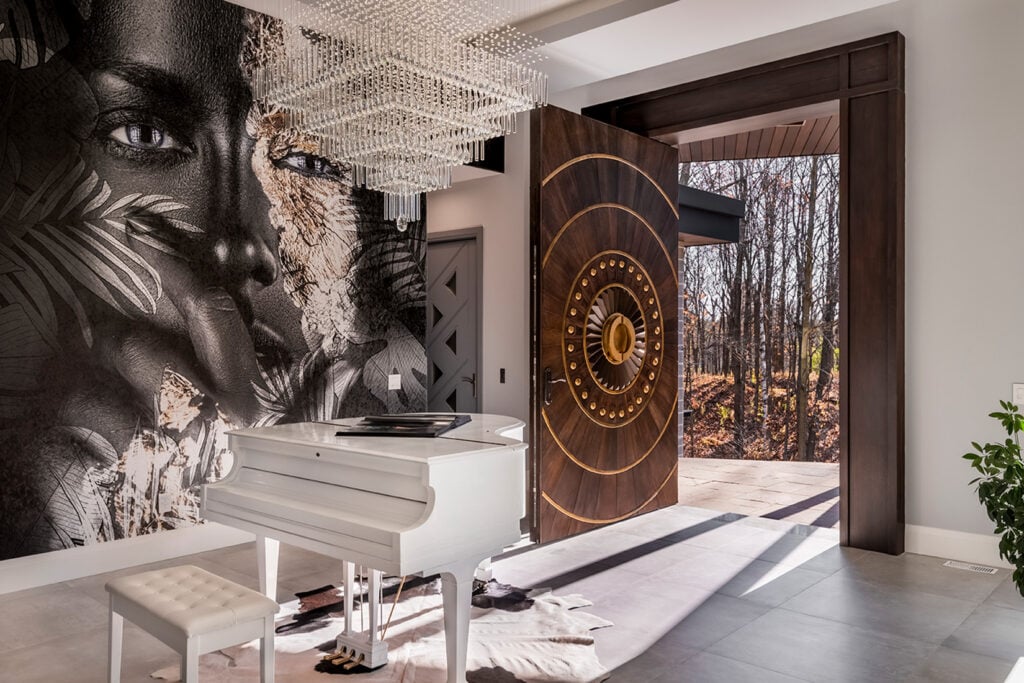 Pivot Doors In Comparison to Hinged Doors
Pivot doors, in comparison to traditional hinged doors, are unique in both appearance and function. Unlike hinged doors that open and close on a fixed axis, pivot doors rotate on an axis that is above and below the doorframe.
A pivot door, by design, has a rotating hinge mechanism that can support the weight of the door, making it easy to operate.
One of the significant advantages of pivot doors is their capacity for weight and size, creating a visual impact that is unparalleled.
A bespoke pivot door from Art Boulle is an exclusive piece of art that combines precision engineering and immaculate craftsmanship.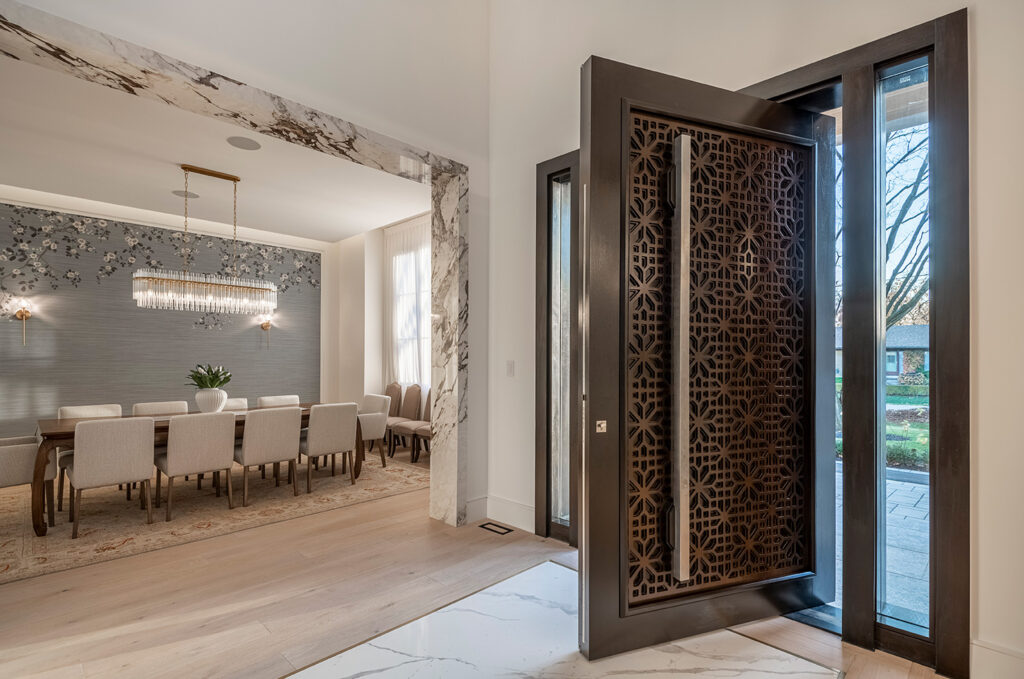 One of the most unique features of an Art Boulle pivot door is the incorporation of FritsJurgens Pivot Systems, one of the most prestigious European brands in the hardware industry.
FritsJurgen is renowned for its hardware advancements that result in a pivot systems' aesthetic and technological perfection.
Art Boulle's Pivot Systems In Custom Doors
Art Boulle specializes in crafting bespoke pivot doors that cater to every client's taste, offering a myriad of design possibilities. The mechanics of a pivot door by Art Boulle are concealed, adding to their elegantly minimalist appearance.
Each door is unique and exclusively crafted to suit the taste and vision of the client, builder, or designer.
The sophisticated design of a pivot door includes a pivot hinge that is on the top or bottom. A pivot system on the top of the door is known as a top-hung pivot system, while a pivot system on the bottom is referred to as a floor-mounted pivot system.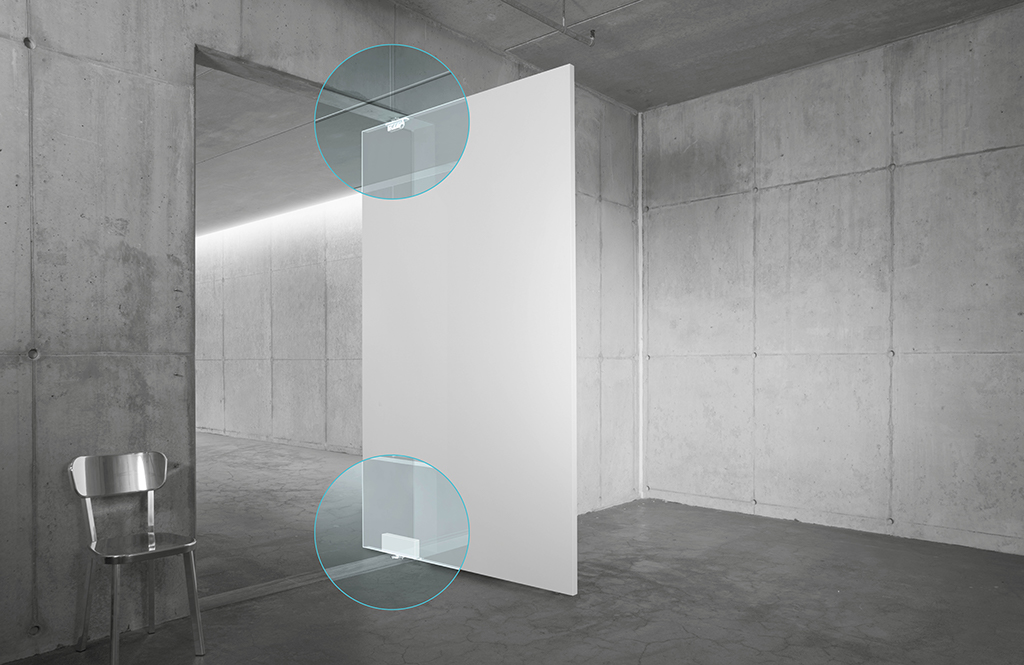 You may also read: Metal Vs Wood Doors – Which One Should You Choose?
These hidden hinge systems make the pivot door less cumbersome to operate, making it a preferred choice among homeowners.
Another advantage of pivot doors is their ability to create an illusion of spaciousness. Since pivot doors open on a central axis, they do not require additional frames or hinges, unlike traditional hinged doors, which lead to more visible wall space.
Pivot doors seamlessly blend into their surroundings, creating an aesthetically pleasing transition between rooms.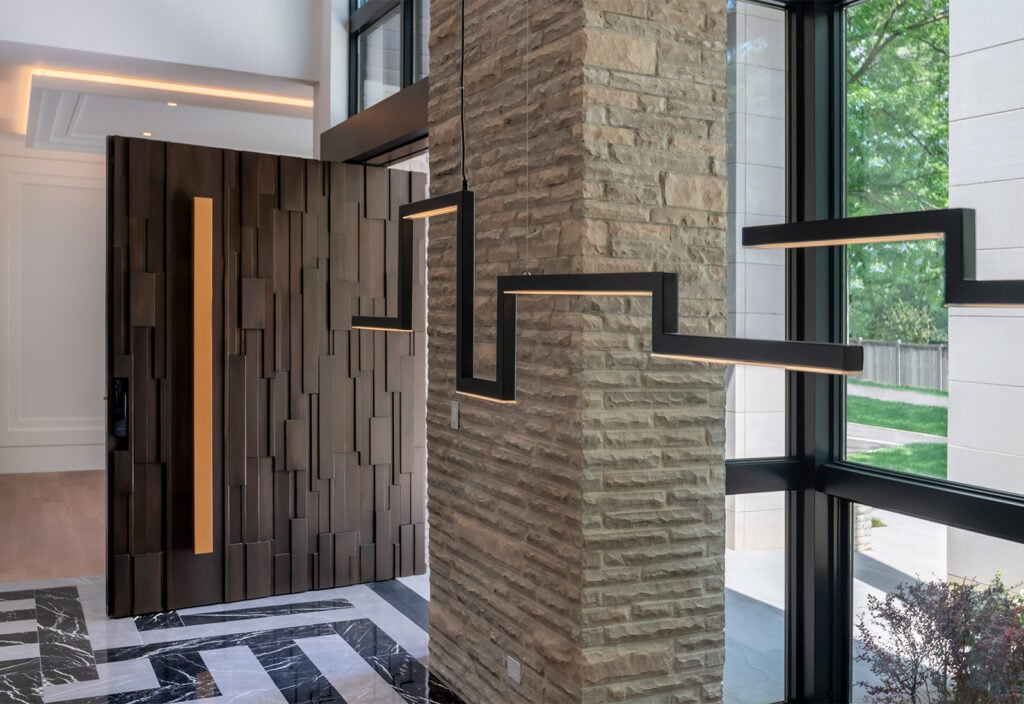 Exterior Pivot Doors: The Hottest Trend In Luxury Door Designs
High-end pivot doors have revolutionized the designer door industry, and bespoke pivot doors by Art Boulle are the epitome of luxury and sophistication. They combine functionality with aesthetics, creating an exclusive piece of artistry.
Pivot doors are a versatile product with a mechanism that makes them easy to operate and design possibilities that cater to every client's taste.
A pivot door can transform your space and create a unique visual outlook. Their elegant and sophisticated design makes a bold and modern statement, showcasing your impeccable style.
With all these benefits, it's no wonder that pivot doors are becoming increasingly popular, especially for those looking to add a touch of luxury to their home.
However, the unique opening mechanism of pivot doors demands sufficient clearance inside and outside the door frame, which is something to consider.
Hinged Doors
Alternatively, hinged doors, the traditional choice for classic homes, have a distinct charm, but their design may limit space usage, making them less practical for smaller foyer entrances.
Additionally, hinge doors are better suited for classical or transitional designs, like double doors. Which, for the most part, include sidelights in glass and encompass a more classical design.
Before deciding between a hinge or a pivot door, it's important to consider the weight of the door and the strength required of its frame and hardware.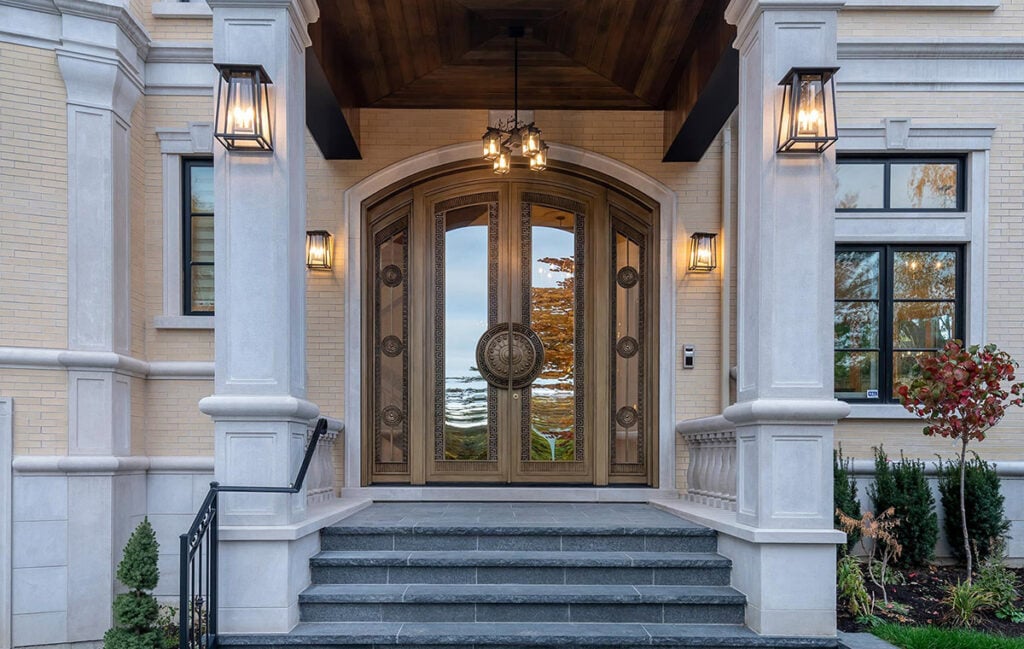 Art Boulle also specializes in the creation of regular hinged doors. However, due to the size and weight of the doors created, custom hinges are made to meet the specification of each project and to create a smooth door opening and closing.
Therefore, it's important to consider the type of hinges which are being used, as they play an integral role for the door's movement and functionality.
Uncover the Door of Your Dreams With Art Boulle
Art Boulle offers a collaborative and artistic approach to creating contemporary pivot doors that fully represent both the architectural façade and personal style of each project.
Designer doors are the hallmark of luxury and Art Boulle's pivot doors have set a new standard in the industry, adding glamor and sophistication to every home.
High-end pivot doors have redefined the way we view doors and have become the preferred choice of discerning homeowners who seek functionality, usability, and aesthetics.
Visit our wood doors and metal doors page for more inspiration, or book a design consultation for more information.