Art Boulle has redefined the luxury door industry with their exclusive custom wood doors. 
The attention to detail and craftsmanship of their skilled artisans is second to none, ensuring that each door is unique and adds an unparalleled level of beauty and value to any home or commercial space.
Choosing the Right Wood: The Foundation of Quality
The process of creating a custom wood door at Art Boulle starts with choosing the right wood for the project.
Only the highest quality woods are used, and every woodwork piece produced is a work of art. Every wood door is created from solid mahogany wood, known for its durability and timeless beauty.
Other fine exotic woods, such as Brazilian teak, are also used to create unique finishes and textures. 
The artisans at Art Boulle take pride in their workmanship and use only the finest materials to ensure that each door stands the test of time.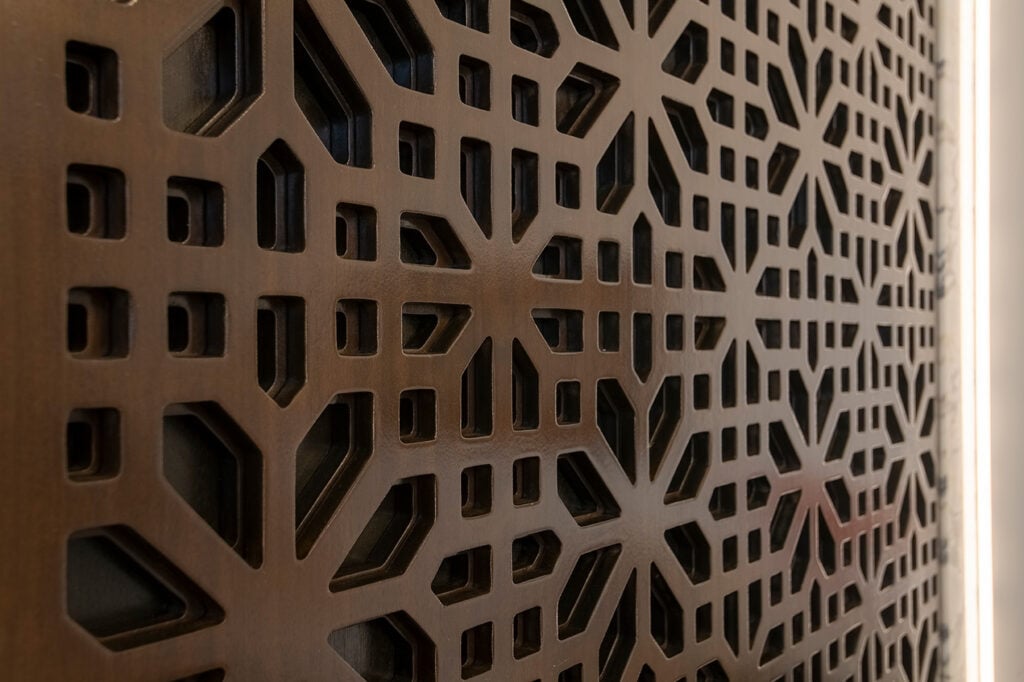 Design and Customization: Making Each Door Unique
The skilled artisans at Art Boulle take great care in designing and customizing each door to fit the individual needs and preferences of their clients.
The doors are not only aesthetic but functional as well, providing strength and durability while having an impactful appearance.
The doors can be customized to any color, design, or style, though wood usually follows a more contemporary feel.
Metal, such as stainless steel and brass, and cast aluminum can also be incorporated into the design to create stunning ornamental patterns that enhance the overall look of the door.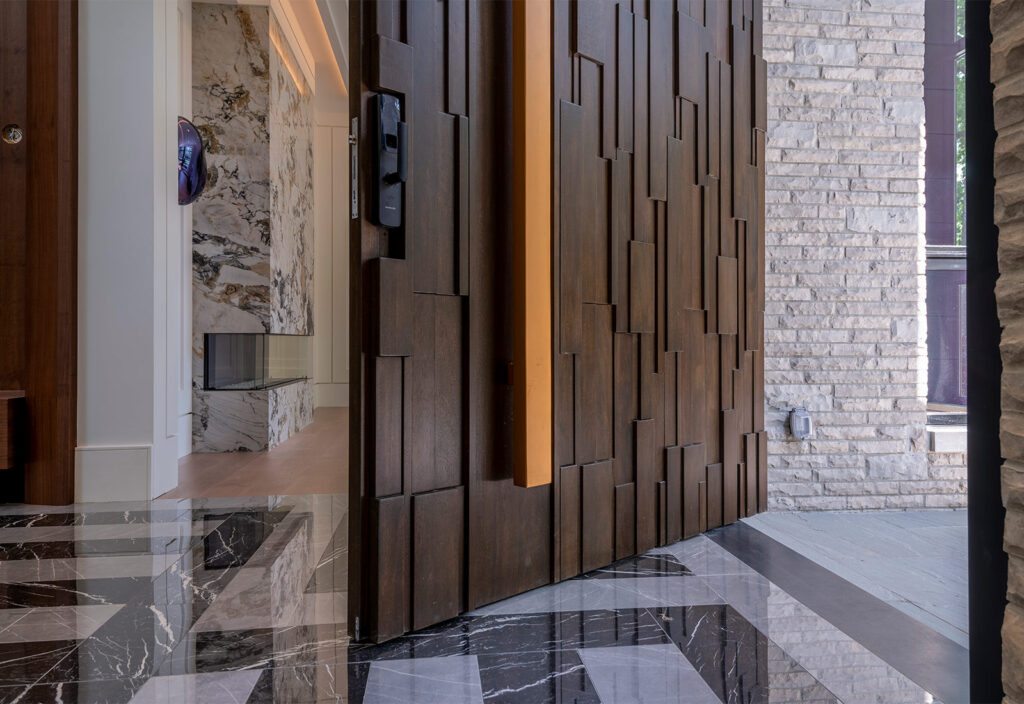 Efficiency and Durability: The Benefits of Custom Wood Doors
Custom wood doors from Art Boulle not only look unique but also stand grand.
They provide superior insulation properties compared to other materials, making them an energy-efficient choice for both residential and commercial spaces.
Custom wood doors are also incredibly efficient and durable because they are made with high-quality materials, thus providing a great return on investment.
The doors are often a symbol of luxury and elegance, which can elevate the overall aesthetic and value of any property.
Bespoke Doors: The Ultimate in Customization
Art Boulle takes customization to another level with bespoke doors. These doors are designed to the exacting specifications of their clients, making them truly one of a kind.
Every aspect of the door, from the wood type to the decorative metalwork, is tailored to the client's desires.
Art Boulle's bespoke doors offer clients the opportunity to have a door that is uniquely theirs, adding a level of individuality and personal expression that is unrivaled.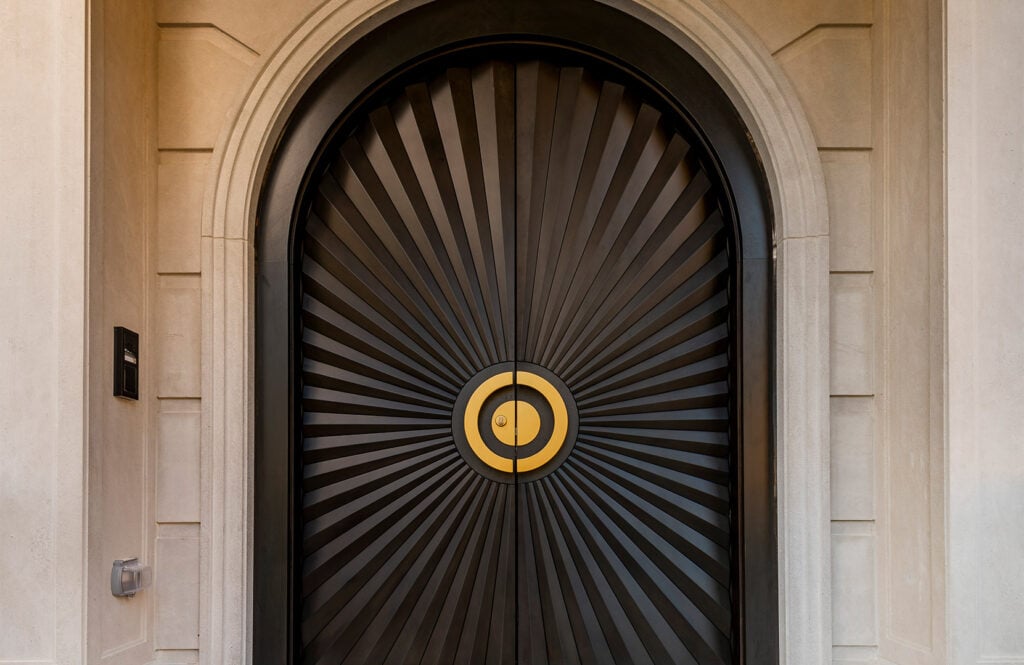 Elevating Curb Appeal: Custom Wood Doors that Stand Out
Custom wood doors from Art Boulle can make all the difference when it comes to adding curb appeal to a home's exterior design aesthetic.
With intricate detailing on the metalwork along with carefully selected woods, these doors create an inviting entrance that sets off a house from its surroundings in a unique way.
These doors combine traditional craftsmanship with modern designs to create an exquisite design that is sure to make a statement.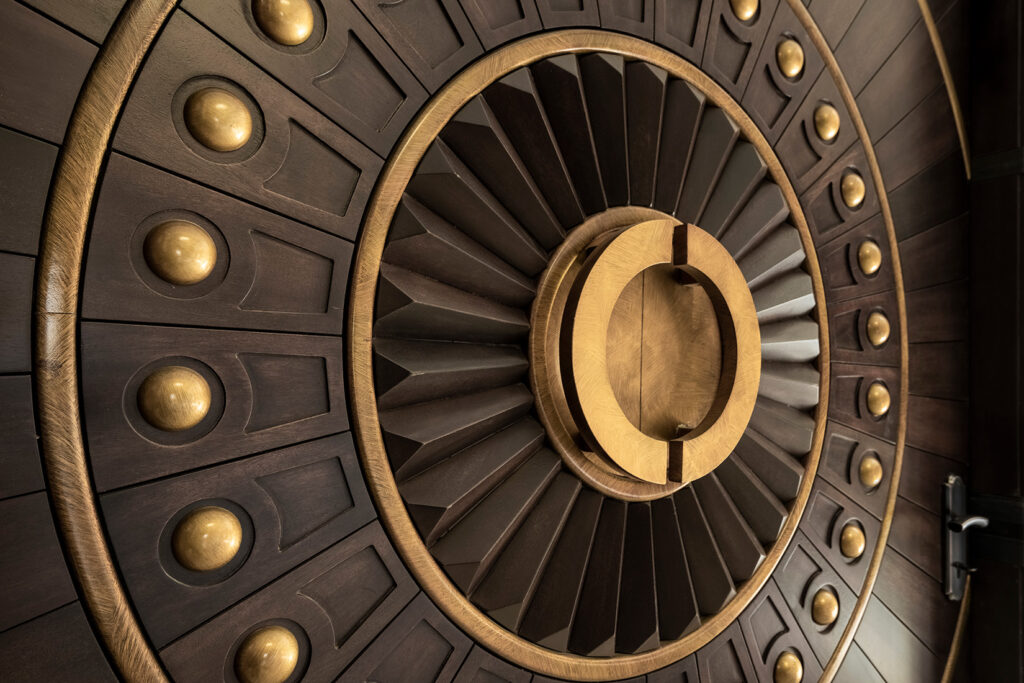 Art Boulle – Creating Impactful Custom Wood Doors
Custom wood doors from Art Boulle are not only a symbol of luxury but also a testament to fine craftsmanship.
The use of high-quality materials and attention to detail ensures that each door is unique and adds an unparalleled level of beauty and value to any space.
Whether for residential or commercial use, custom wood doors from Art Boulle are an investment that will stand the test of time, adding a touch of elegance and sophistication that is unmatched.
Get in touch with Art Boulle for a design consultation today or visit our Wood Doors page for more inspiration.