First impressions matter, and your front door is a crucial part of enhancing your home's curb appeal. But it's the little details that make all the difference.
Art Boulle's Exclusive Front Door Designs For 2022
A front door can be a genuine showstopper, whether it's a minimalistic piece to complement a modern architectural façade or a bold artistic statement.
When it comes to custom front door designs, most people opt for a door that compliments the existing architecture of their property. For example, you may have a traditional door to match the classical features of your estate.
At Art Boulle, we aim to create truly custom and exclusive door designs by paying an exceptional amount of attention to detail.
Elevate the Aesthetic of Your Home
From the structural design to the color and added detailing, front door designs must get so many things right.
When it comes to replacing an original front door, we believe the design should be a tailor-made creation. Meaning, the door embodies a unique and customized design to suit the exterior and interior of the estate.
You'll consider the form and structure of your front door to reflect an exclusive style as well as personal aesthetic choices. Whether traditional or contemporary, the front door design should aim to elevate the façade of your estate.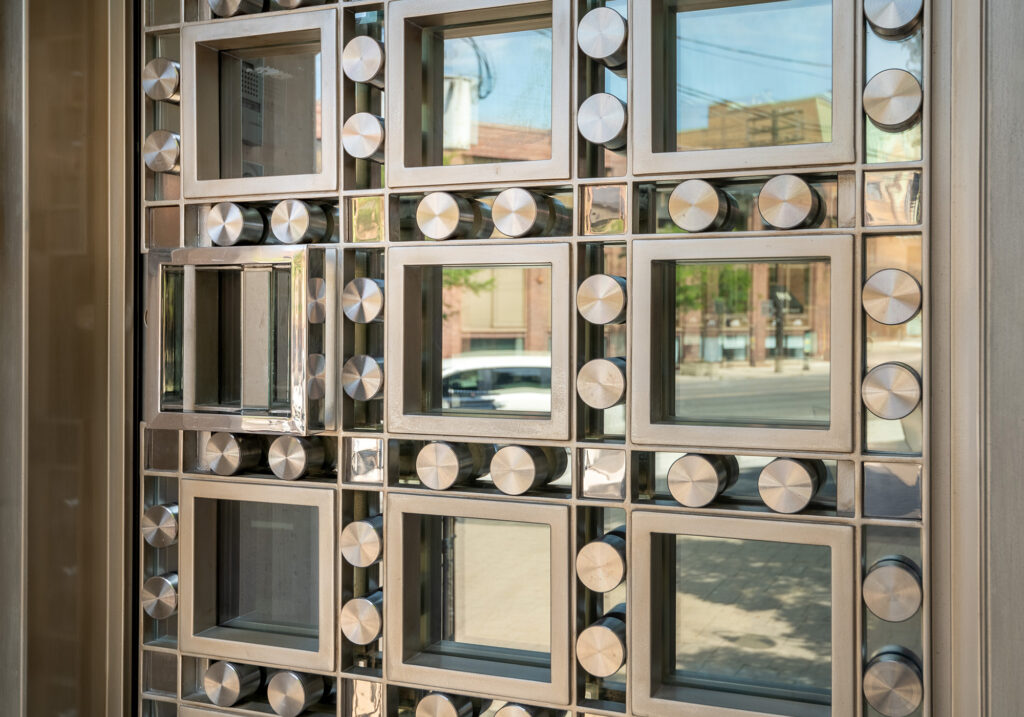 Exterior Front Doors Designed Exclusively for each Client's Architectural Façade
Art Boulle specializes in crafting custom exterior and interior front doors, designed specifically and exclusively to each client's design preferences and requirements. All pieces are handcrafted and our expertise in metal and woodwork allows us to craft elegant doors flawlessly in both modern and traditional styles.
Our aim is to enhance each project we take part in. When it comes to designing each exterior front door, Art Boulle strives to create pieces that integrate premium quality materials into timeless, one-of-a-kind designs.
The key element which distinguishes Art Boulle's work, is the amount of craftsmanship and attention to detail that is poured into creating each door. A lot of time is invested into curating the perfect exterior front door, making sure every inch boasts extravagance and originality.
Below we share a preview of some of our latest creations to inspire a door of your dreams.
"The Art of Door Crafting – Extraordinary Craftsmanship & Precious Materials"
Palatial:
Interweaving spheres create rhythm. Taking a closer look at the details, the design exhibits jewel like carvings around the framing and the intricate detailing throughout the semi-circular patterns of the door.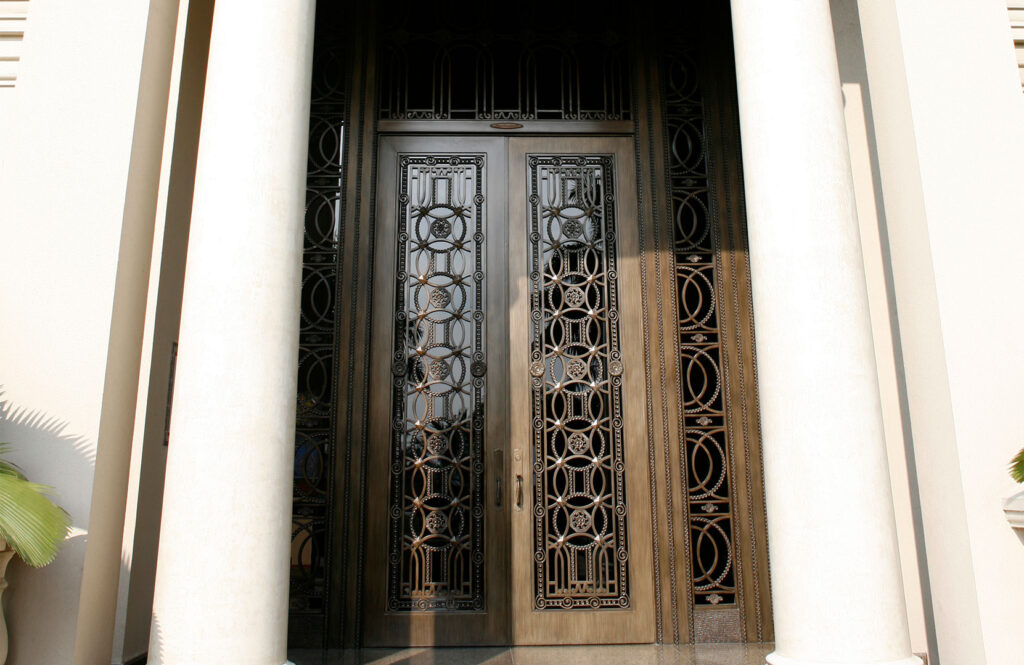 Meandros:
This elegant metal door showcases a classy Versace like pattern called "Meandros." The pattern is a decorative border constructed from a continuous line, shaped into a continuous motif. The door aims to showcase traditional features while retaining a modern design.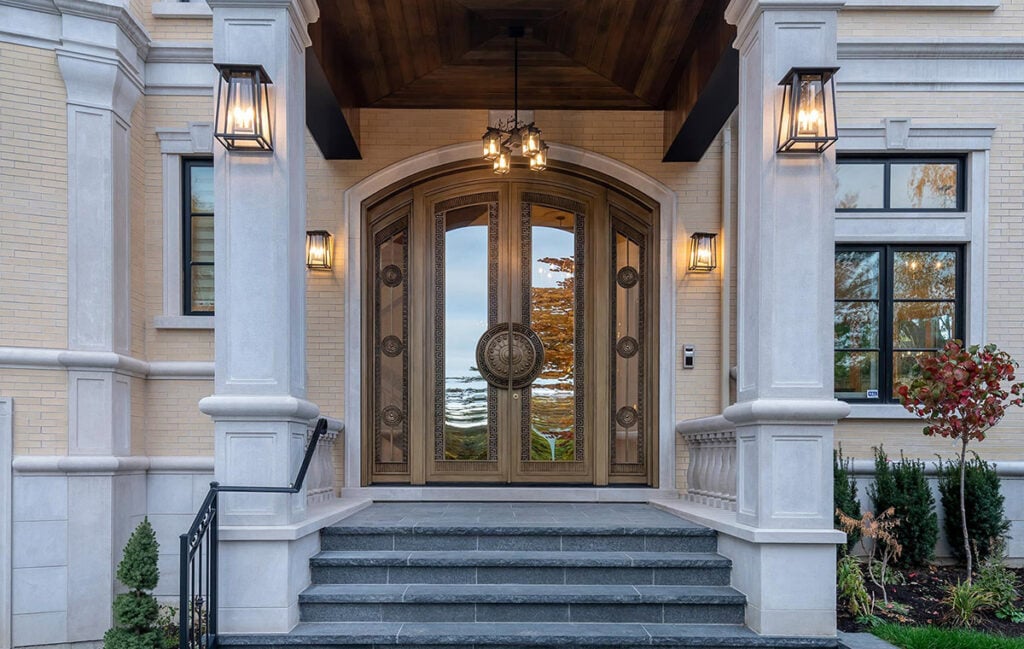 Inner Core
When taking a closer look at this 20-foot cast aluminum door entrance, you'll find that the inspiration behind the circular rings is the inner core of a tree trunk. The tree rings leave their own natural art print.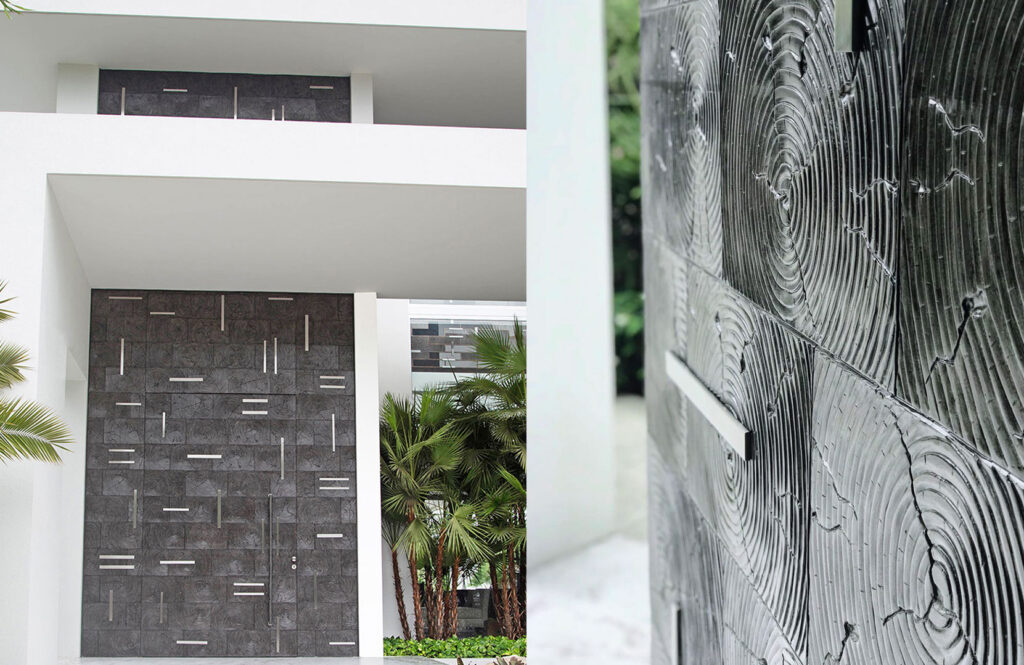 Scalloped:
Blending modernity with grandeur, the solid wood door presents a unique pattern of scalloped solid wood. The brass door pull adds boldness to the design. If you love something contemporary, then this exterior front door design should definitely appeal.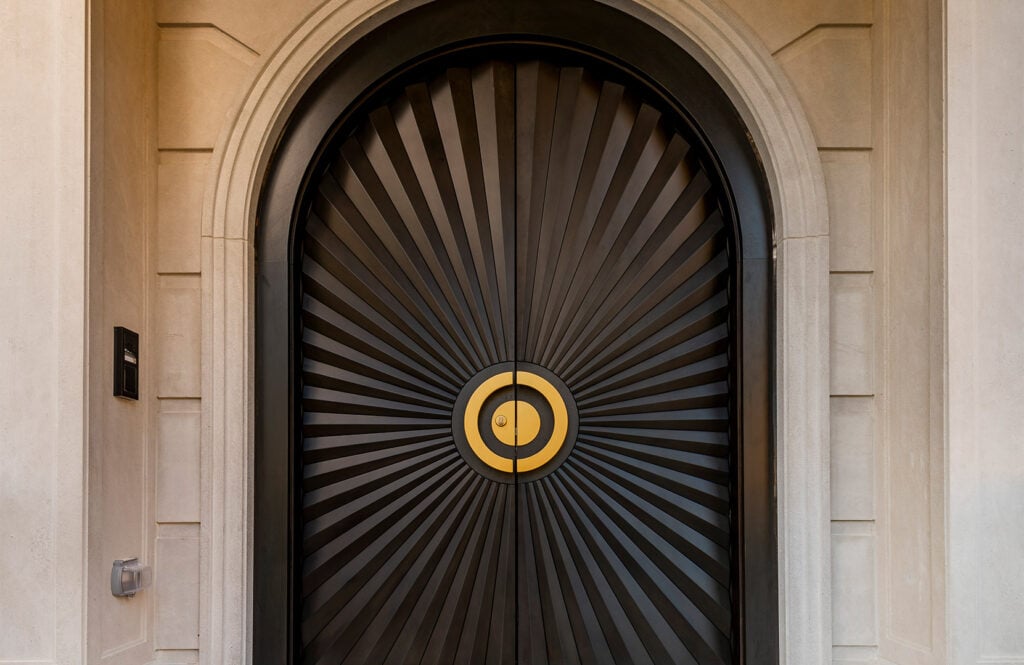 Noble Cuero
This door is composed of meticulously handcrafted layers of wood and leather fused on a larger core, aimed to create a unique and intricate design pattern.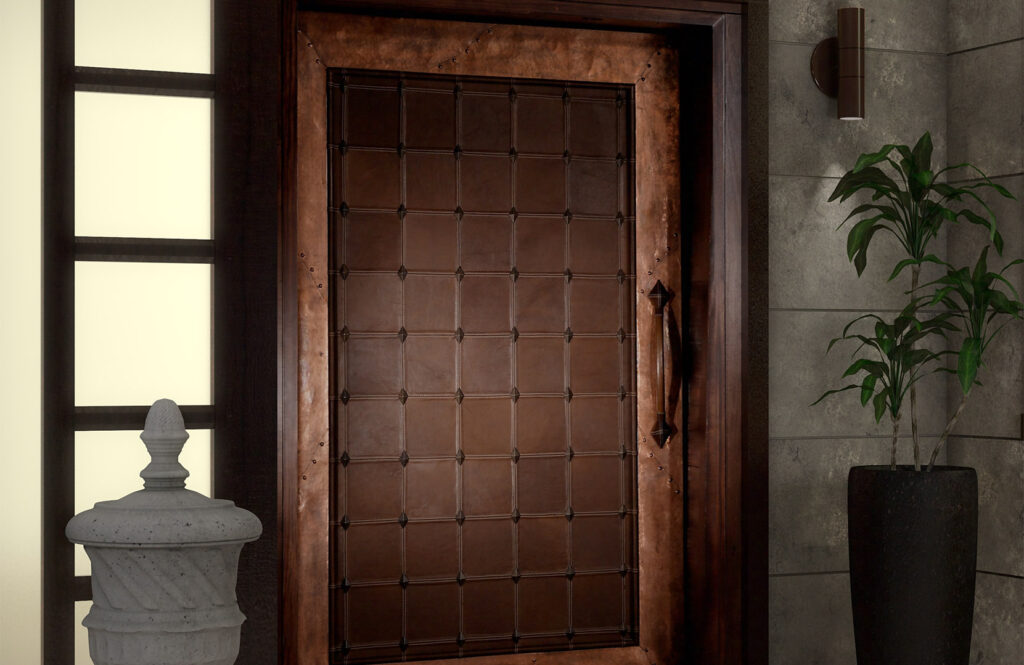 Encanto de Madera Exotica:
The elaborate wooden art of this exterior front door integrates beautifully with the interior décor of this estate. The brown door is composed of meticulously handcrafted layers of wood fused on the larger core, influenced by classical antiquity.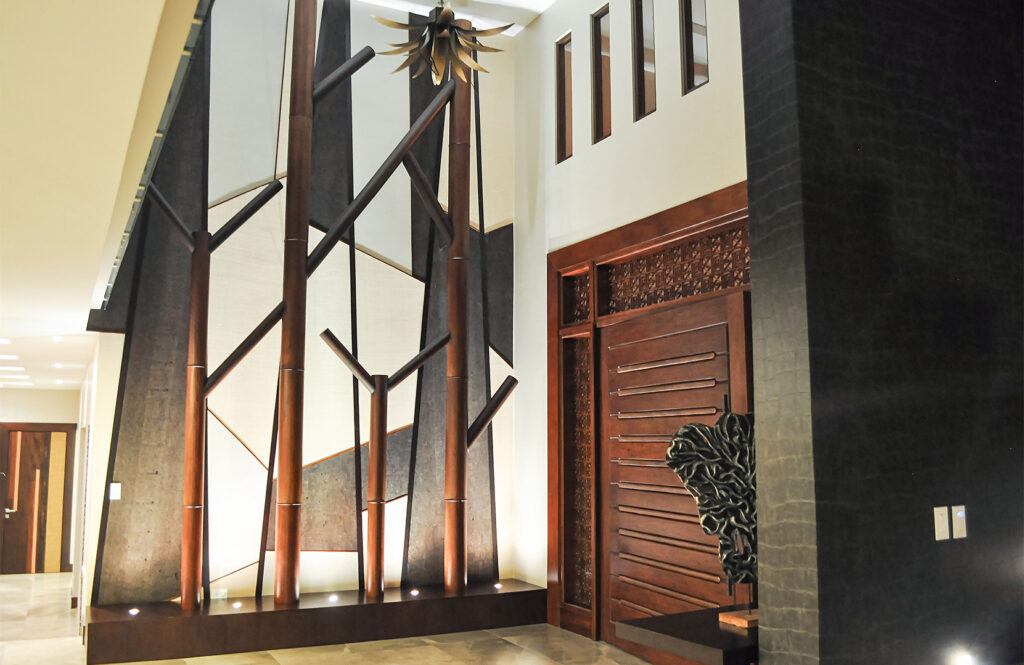 Art Boulle – Where You Can Highlight Luxury Home Entrances in Unique and Artistic Styles
Art Boulle's exclusive front door designs have adorned and highlighted luxury home entrances all over the world. All of our wood and metal doors are handcrafted with the highest quality materials and meticulous attention to detail. This ensures a one-of-a-kind creation aimed to reflect the pinnacle of luxury and elegance.
We welcome you to visit our range of bespoke exterior wood and metal front door designs or book a design consultation for more information.