Remodeling or renovating a luxury home is an excellent method to boost the home's aesthetic ambiance while improving the space, its value, and the quality of life. There are numerous luxury home renovation ideas available, ranging from establishing a top-of-the-line theatre room to wowing your guests to an extravagant entrance.
Your surroundings are said to affect you more than you might be aware of. Most luxury properties focus on elegance, comfort, and customization to combine the highest level of interior design with the highest quality materials.
Below we share some helpful tips to bear in mind when upgrading and enhancing your home to incorporate a sense of luxury and extravagance.
"Unwavering Dedication and Passion for High-Quality Materials" – Art Boulle
Make a proper lighting plan  
When redesigning a room, it's important to create a space that reflects a style and personality. As a result, it's essential to keep a lighting strategy in mind. A good lighting plan is important as it can support the mood you're striving for and provide a sense of overall lighting balance.
Mirrors are another technique to increase the amount of light in a room. Mirrors increase the quantity of light that enters a room, making it appear and feel more open and expansive.
Utilizing Precious Materials
If you plan on completing a high-end renovation, precious materials are vital. Utilization of materials like pearl shells, exotic stones, forged metals, fused gold leaves, metallic accents, wood carvings, hand-painted finishes, and natural marble, can take a design to the next level and create an exclusive atmosphere.
In one of Art Boulle's most recent projects, showcased is a custom office design incorporating exotic veneer. The Macassar ebony wood is book matched to create a chevron design with a polyester finish.
As a result, timeless high-end pieces are optimal to elevate a design and to create something truly unique. In addition, other design features such as clean lines, functional spaces, and uncluttered surfaces, contribute to the overall look of simplicity and elegance.
Featured large-scale artworks
Art is incredibly powerful and essential to a great high-end interior design. Large-scale, statement art pieces can have a profound impact in any design.
With large-scale art, you can take a luxury project to the next level. Whether they're paintings or artworks, they create a unique statement highlighting a personal style. It also provides depth to a room and serves as a focal point.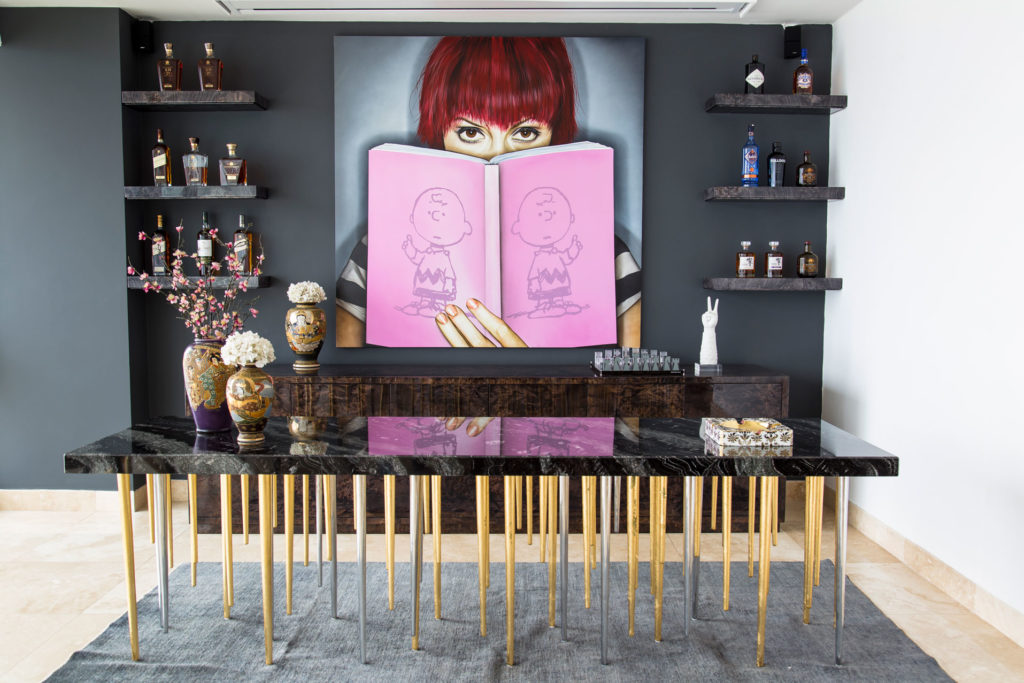 Custom Details Make All the Difference
Bespoke detailing can make all the difference when it comes to highlighting luxury spaces. For example, custom built-ins enable a seamless connection between living spaces, broadening the scope of a room's potential. For example, handcrafted finishes in furniture pieces creates exclusivity and originality in a room.
Art Boulle's latest project, Style Moderne, showcases a custom office design exhibiting integrated pocket doors made from exotic veneer with a polyester finish and gold metal trims.
Combine and contrast your materials.
Utilizing contrast materials elevates the visual appeal of the area while creating harmony amongst other features. Consider how rough and smooth surfaces feel together and how far they should be separated when merging them.
Art Boulle aims to instills an unmatched level of quality materials and craftsmanship to create truly unique spaces.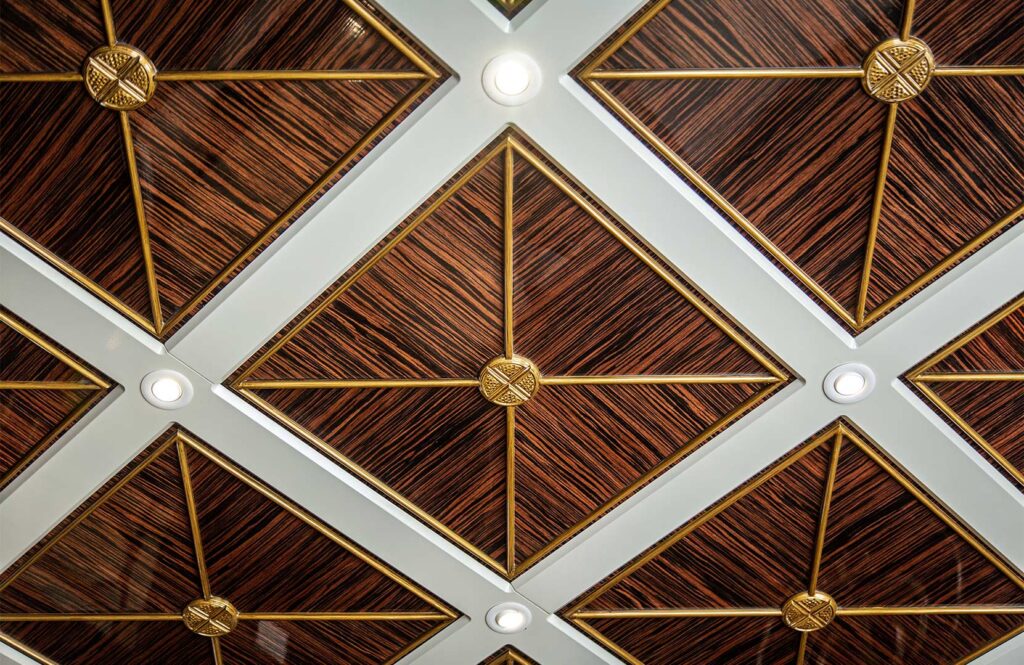 Art Boulle – The Overall Effect is an Atmosphere of Exclusive Sophistication
Art Boulle is home to the world's most extraordinary casted ornamental metalwork and woodwork – creating artistic interior and exterior collections. Our aim is to create exclusive spaces utilizing precious materials and a high level of craftsmanship.
We welcome you to visit our interior collections page for more inspiration or book a design consultation for more information.