Grand entrances have always marked importance and have been the focal point of unique modern architectural designs. A Custom Iron Front Door is an excellent way to boost your estate's value, curb appeal, and security.
When you envision a majestic home, what is the first thing that comes to your mind? Understandably, it's most likely not an entrance door. Most people overlook their front door, despite the fact that it's the first thing visitors see when they visit.
Custom Iron doors offer a sense of personalization to a home. Whether you're building or renovating, a home's curb appeal is not only enhanced by the door's uniqueness but also by its ability to complement the elegance and originality of the estate.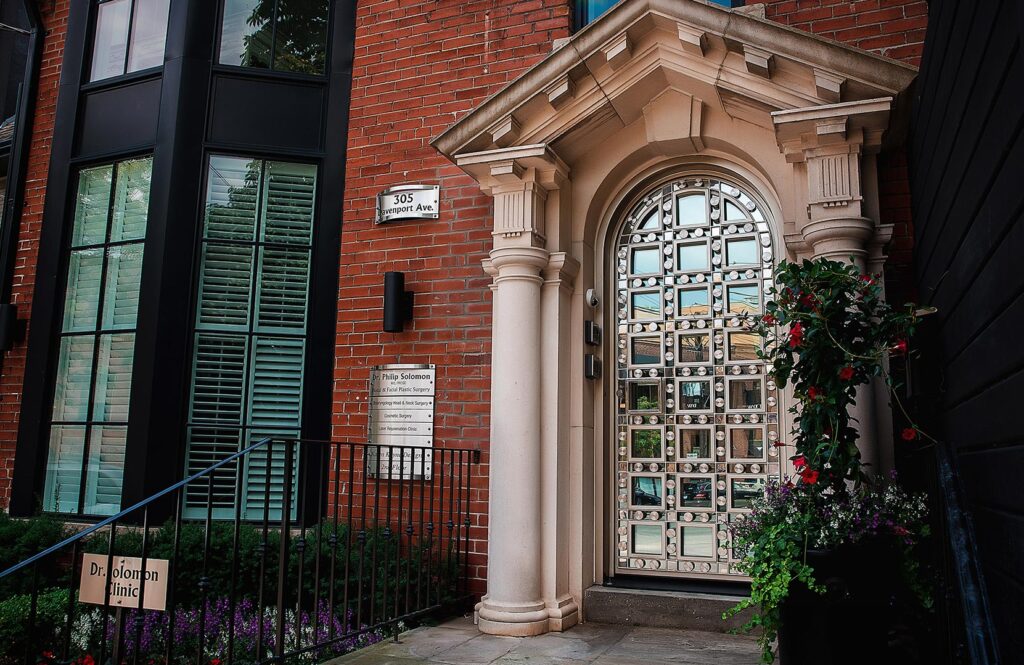 Uplift the Exterior of Your Home or Business with Art Boulle
Art Boulle creates custom, artistic Iron Front Door Designs that aim to uplift the exterior and interior of each project we take part in.
For years, many homeowners have been content with their common front door, which may be a straightforward design. Even if you try to innovate by giving it a new coat of paint, these conventional door styles can never compare to the advantages of an exclusive creation.
Below we list a few of the most notable benefits of Incorporating an Iron Front Door.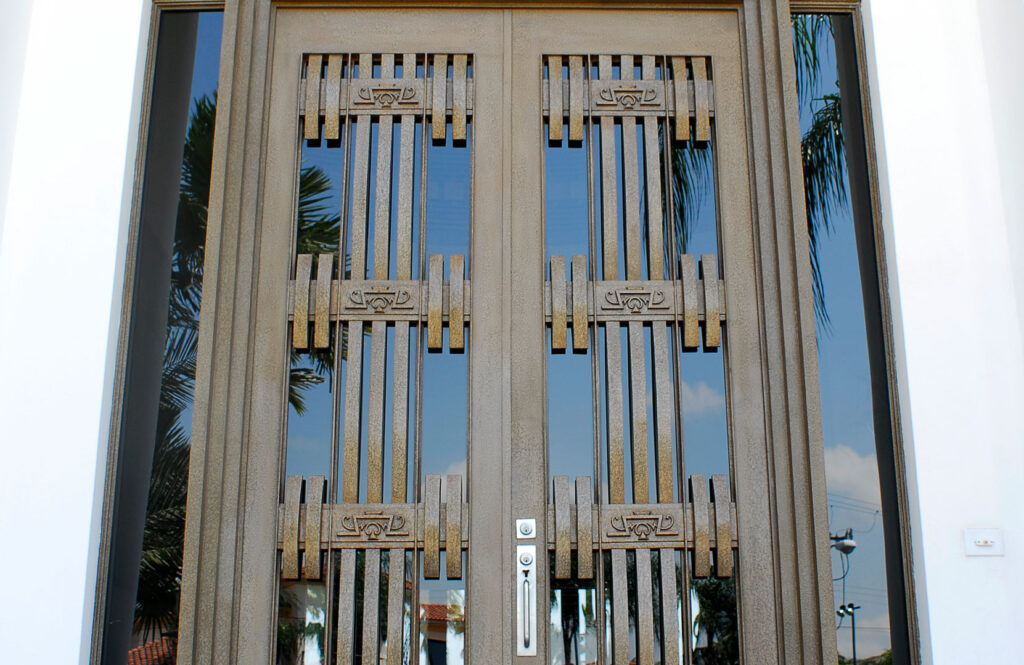 1. Enhances the Curb Appeal of your Home or Business
Nothing beats Iron when it comes to aesthetics. Grand wrought iron doors allow for an extraordinary exhibition of artistry and creativity. Although the enhanced curb appeal isn't the sole reason to switch to iron doors, it can't be denied.
Iron doors can be customized to create countless exclusive designs which complement the uniqueness of each home or business. Ranging from contemporary to classical, Iron can be elegant and innovative. Due to its high degree of customization, you don't have to go for an intricate design if that's not your thing or does not compliment your style.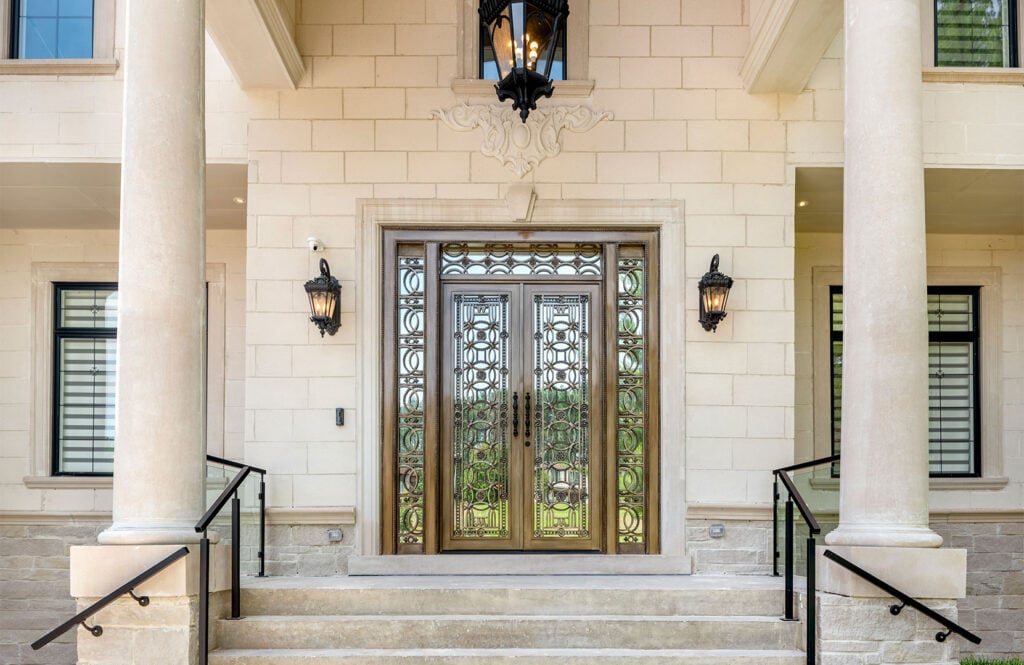 2. Ornate Iron Front Doors Add Value to Your Estate
Iron doors improve the longevity of your estate's entrance and are an investment for your property's future. Because iron doors do not corrode as quickly as other materials, you may never need to replace them. However, it's vital to incorporate an iron door that is carefully made to protect against corrosion and rust.
All of Art Boulle's doors follow a 7-step process which involves sand blasting to prevent corrosion and rust, utilization of marine type primers, paints for extreme weather resistance, and patina finishes.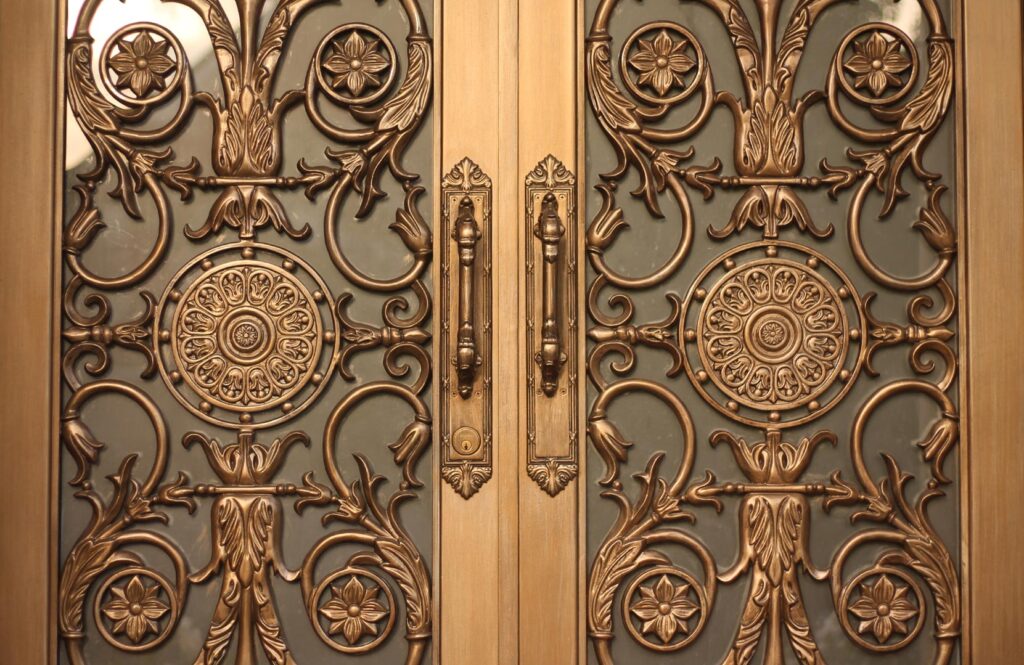 3. Durability and Low Maintenance
Steel doors must be repainted every year as dents, dings, and other flaws are visible. Maintenance is significantly easier with wrought iron front doors.
Wrought Iron doors are a wise investment because they may survive for years while maintaining a polished and beautiful appearance. These doors can withstand a significant amount of pressure, natural elements, and high temperatures without requiring repair or replacement because of the tough and robust wrought Iron employed.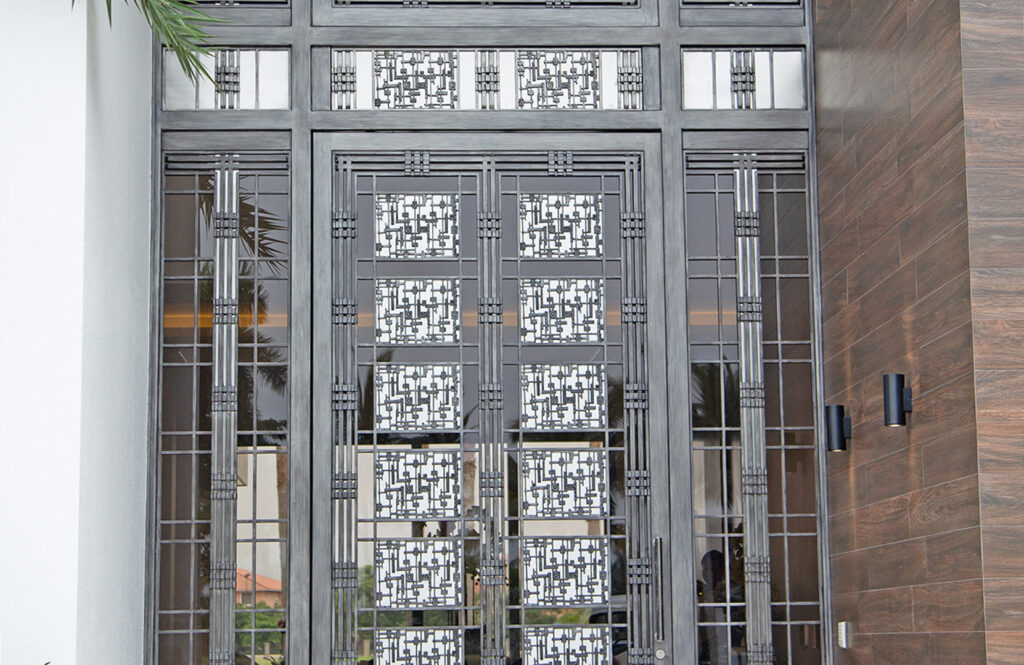 4. Originality
An iron door or an iron-accented door is a terrific choice if you want something unique and exclusive. A custom Iron Front Door not only enhances the visual factor but also adds individuality to your estate. Whether you want to sell your home or add a touch of luxury to it, nothing adds a wow factor to a home like a wrought custom iron front door.
Art Boulle pays an exceptional amount of attention to detail, our skilled artisans have mastered the art of ironwork and can create unique, museum-style pieces that will endure for centuries to come.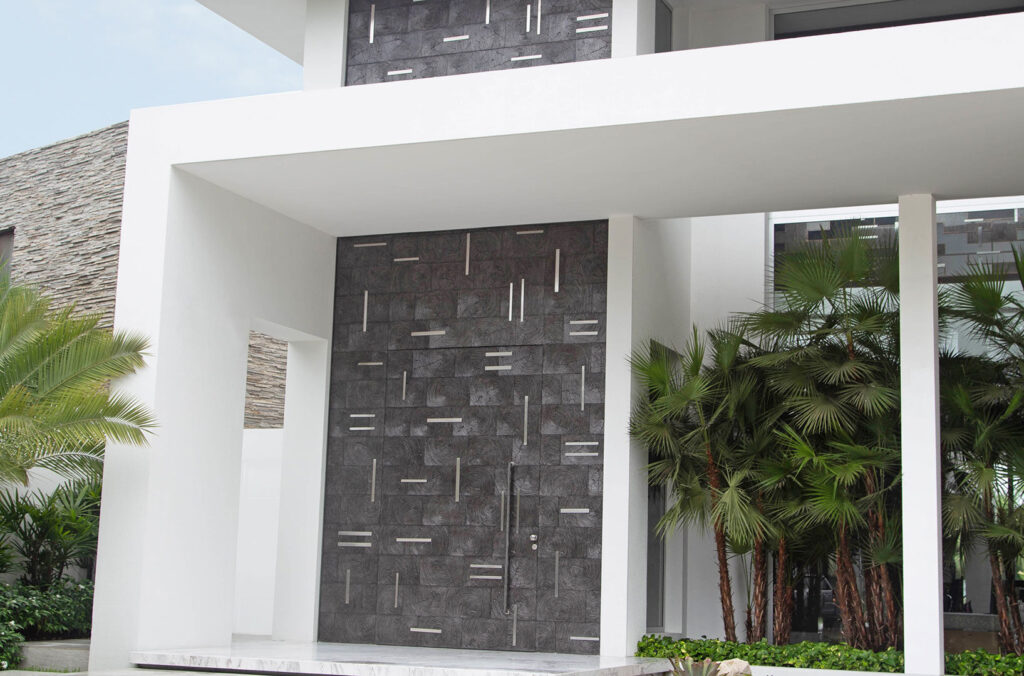 Reflect Your Unique Style with Art Boulle
Art Boulle aims to provide exclusivity and craftsmanship in a world dominated by mass production. All of our custom creations from doors, gates, staircases, and interior collections are handcrafted. We also produce custom metal gates, cast iron fences, and decorative exterior balconies for high-end households and businesses using only the highest quality materials.
Are you looking for a one-of-a-kind custom Iron Front door? We provide a high-end line of custom Iron Front doors to each of our clients. We welcome you to book a design consultation or visit our metal doors page for more inspiration.