Custom doors from Art Boulle are the perfect combination of architectural style and quality. Their attention to detail and craftsmanship ensures that each door is unique and adds beauty and value to a home.
From ornamental metalwork to artistic interior collections, Art Boulle specializes in custom interior and exterior door design. A custom front door at Art Boulle is a genuine showstopper. These doors are designed to be strong and durable while having an impactful appearance.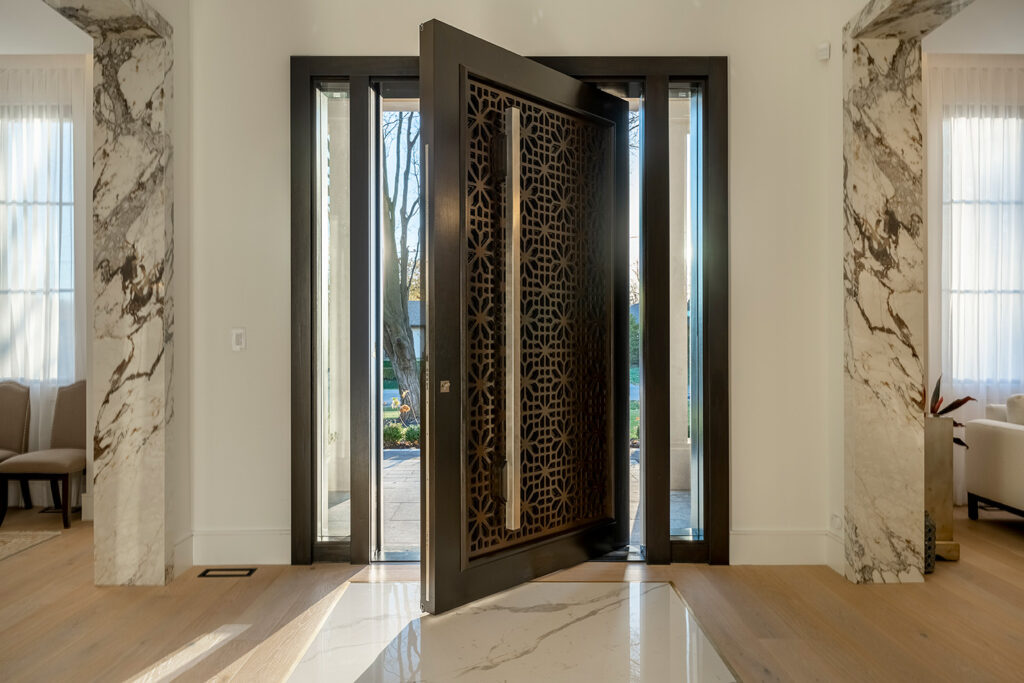 The frames are made from solid wood or cast aluminum. Each door is crafted to fit the exact specifications of the home for an exact fit.
The aesthetics of these custom doors cannot be overstated – they elevate the overall looks of any home. The intricate details, patterns, shapes, colors, textures, and finishes create an eye-catching façade that draws admiration from passersby.
These features also add character to a home's exterior by creating a distinct impression that will welcome visitors into your domain with distinction.
Superior Quality & Perfection
At Art Boulle, only the finest materials are used for their custom doors. Their skilled artisans use top-grade metals such as mahogany wood, stainless steel, cast aluminum, and brass to create beautiful ornamental patterns along with luxurious hardwoods like mahogany or oak for frames that will stand the test of time. 
For those who want a more modern look, they also offer composite materials like fiberglass or aluminum that have superior insulation properties.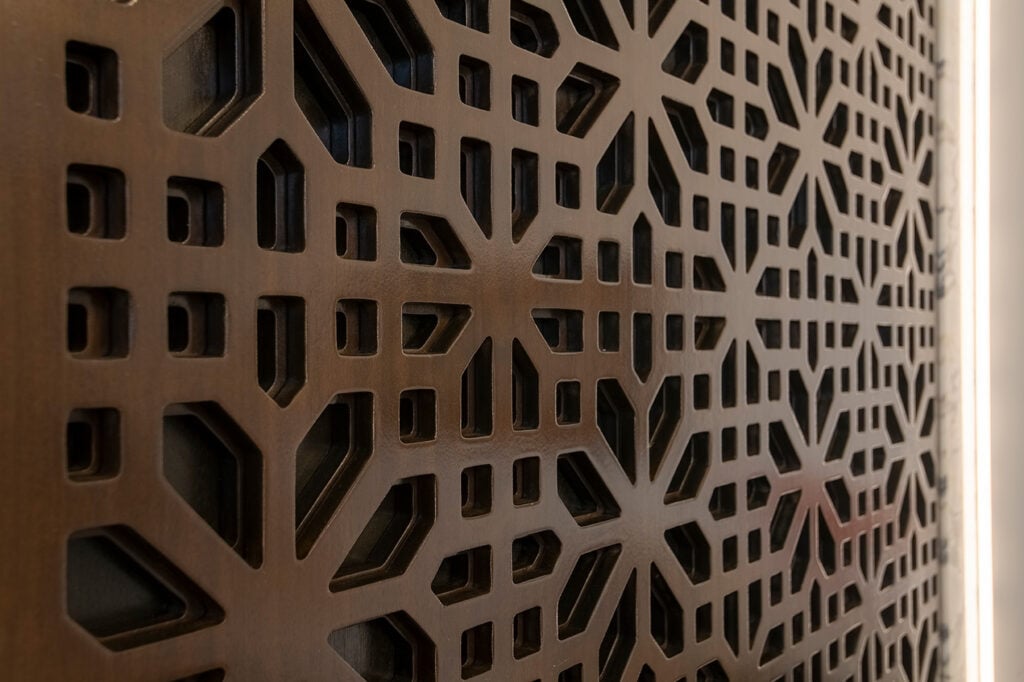 The doors created by Art Boulle show absolute precision in design, with intricate patterns and shapes that add an opulent look to any facade. Every door is handcrafted with the highest quality materials available, such as exceptional ornamental metal or woodwork, ensuring that it will last for years to come. 
Luxury Bespoke Custom Doors That Add Curb Appeal
Custom doors at Art Boulle can make all the difference when it comes to adding curb appeal to a home's exterior design aesthetic.
With intricate detailing on metalwork along with carefully selected woods, these doors create an inviting entrance way that sets off a house from its surroundings in a unique way.
Art Boulle's custom doors combine traditional craftsmanship with modern designs to create an exquisite design that is sure to make a statement.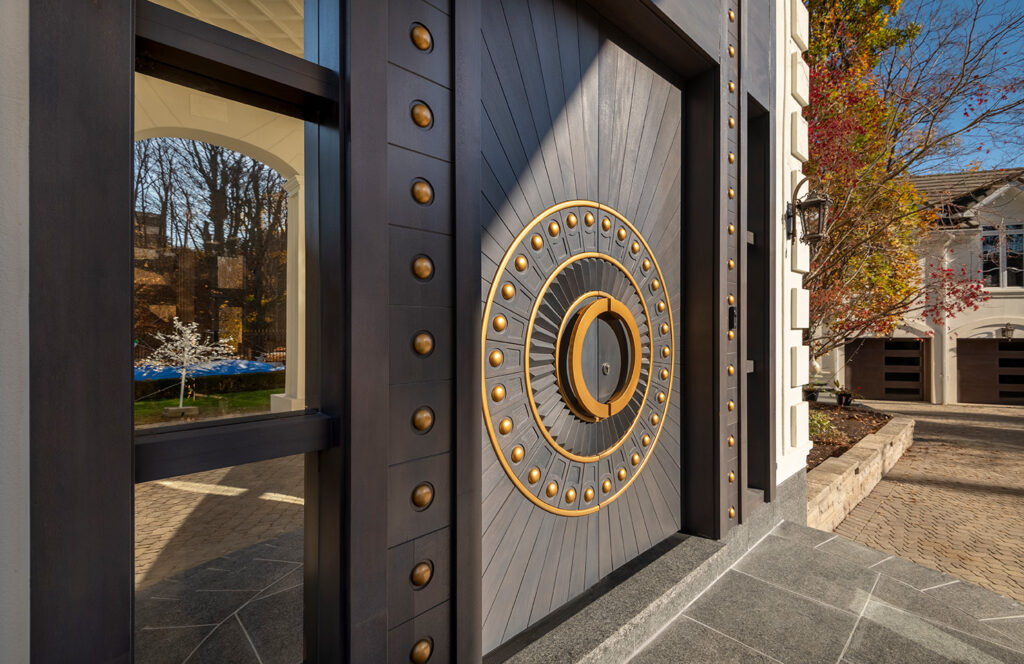 Each door enhances the curb appeal of any estate while adding an elegant element to the building's overall aesthetic. The unique designs are inspired by classical antiquity and modern cosmopolitanism, creating a timeless look that never goes out of style.
Custom front doors also adds security features without sacrificing style. Art Boulle specializes in creating secure entryways that are both aesthetically pleasing and reliable.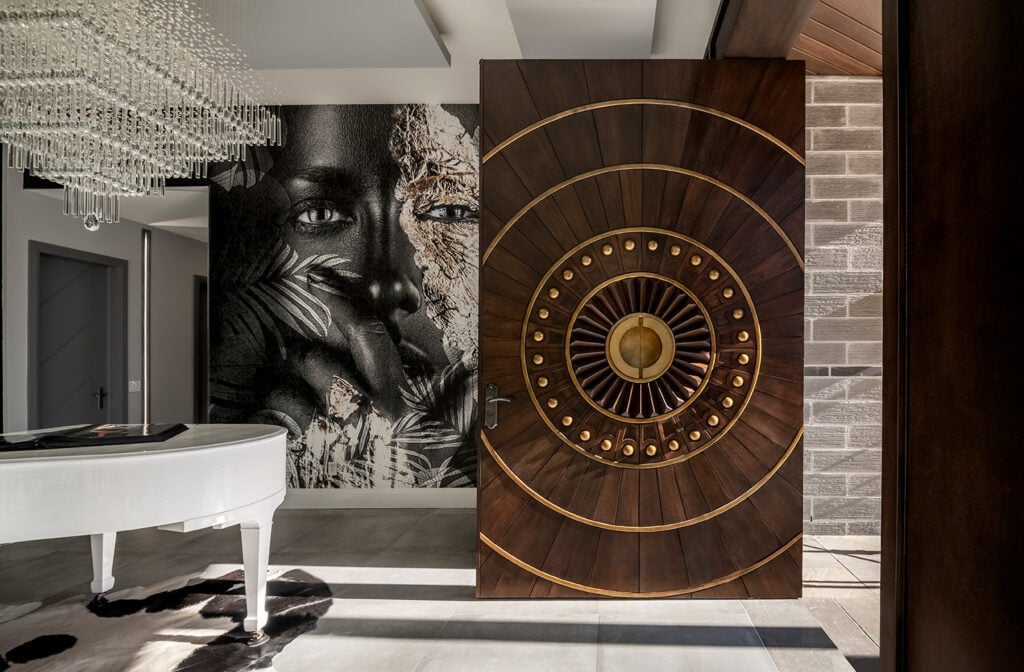 Art Boulle also prides itself on its ability to provide artfully designed solutions for both residential as well as commercial properties—allowing clients an exceptional level of control over their project's outcome every step of the way. 
Art Boulle's State-of-the-art Custom Front Doors Are The Epitome of Elegance
From contemporary design trends to traditional craftsmanship techniques, Art Boulle offers clients state-of-the-art custom front doors that reflect their individual needs while maintaining superior quality standards every time.
Their attention to detail sets them apart from other companies in the industry and ensures each client receives a beautiful finished product they will be proud of for many years to come.
Regardless of whether you're looking for classic sophistication or modern minimalism – Art Boulle has something for everyone!