As one of the first things that visitors see when entering a home, the front door is an important aspect of any home's décor.
A luxurious and elegant front door can add a touch of sophistication to your interior foyer, adding character to your personal space.
Art Boulle, the master craftsman of custom doors, knows this all too well. With a vast range of door decor design capabilities, Art Boulle has you covered when it comes to sourcing a unique and tailor-made front door solution that enhances the aesthetic of your home's foyer.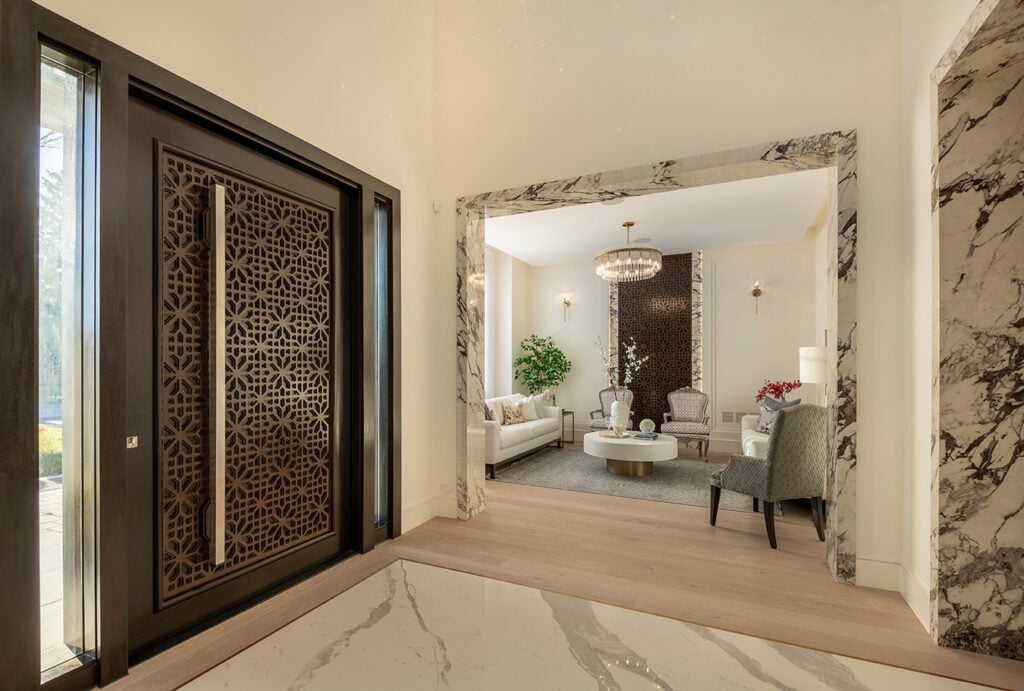 Artisan Wooden Doors
When it comes to the Artisanal wooden doors, the luxurious design can take many different shapes, from classic to contemporary styles.
At Art Boulle, experienced artisans are well-equipped to create a unique masterpiece that can stand the test of time. Featuring intricate detailing and personalized designs, these doors exude timelessness and elegance, communicating an air of sophistication and quality when used in artisanal door designs.
The rich finishes can include solid cherry, mahogany, and walnut wood which all provide a sense of elegance and sophistication.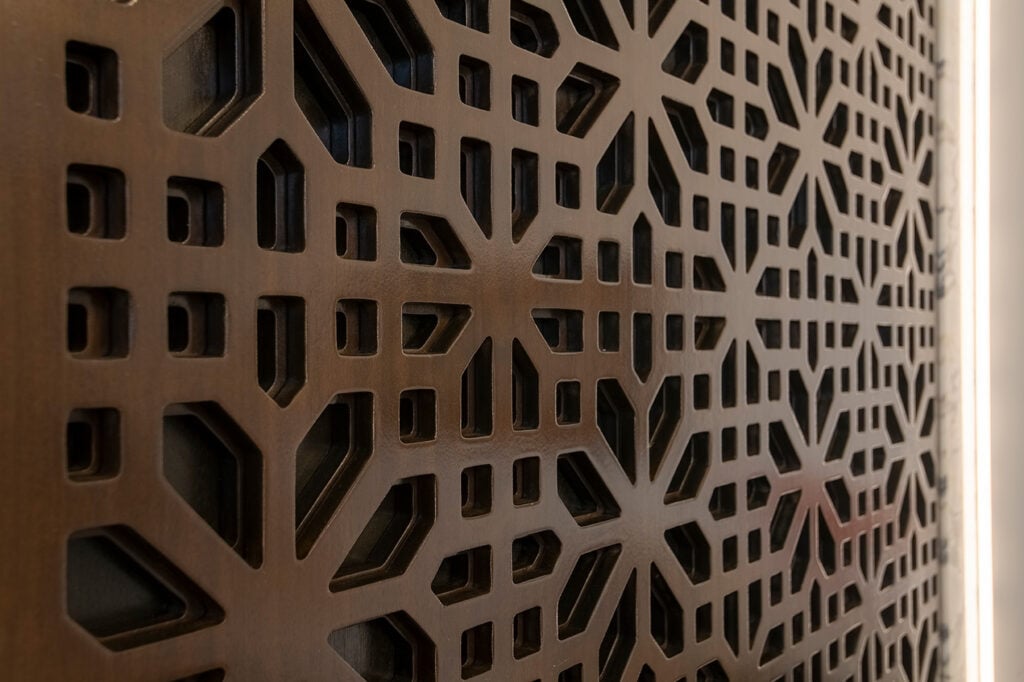 Elevates The Overall Aesthetics Of Your Home
The front door is often the first point of entry to one's home, so it should reflect an exclusive style that matches your personal aesthetic choices. The design should be tailor-made, meant to breathe new life into your home.
Art Boulle's range of front door designs aims to elevate the aesthetics of your estate, no matter whether it's traditional or contemporary. The form and structure of the door are carefully thought out, with every detail adding to the overall luxurious atmosphere of the foyer.
For those looking for a more contemporary look, modern front door designs may be the perfect choice. These doors feature minimalist designs that focus on functionality and simplicity.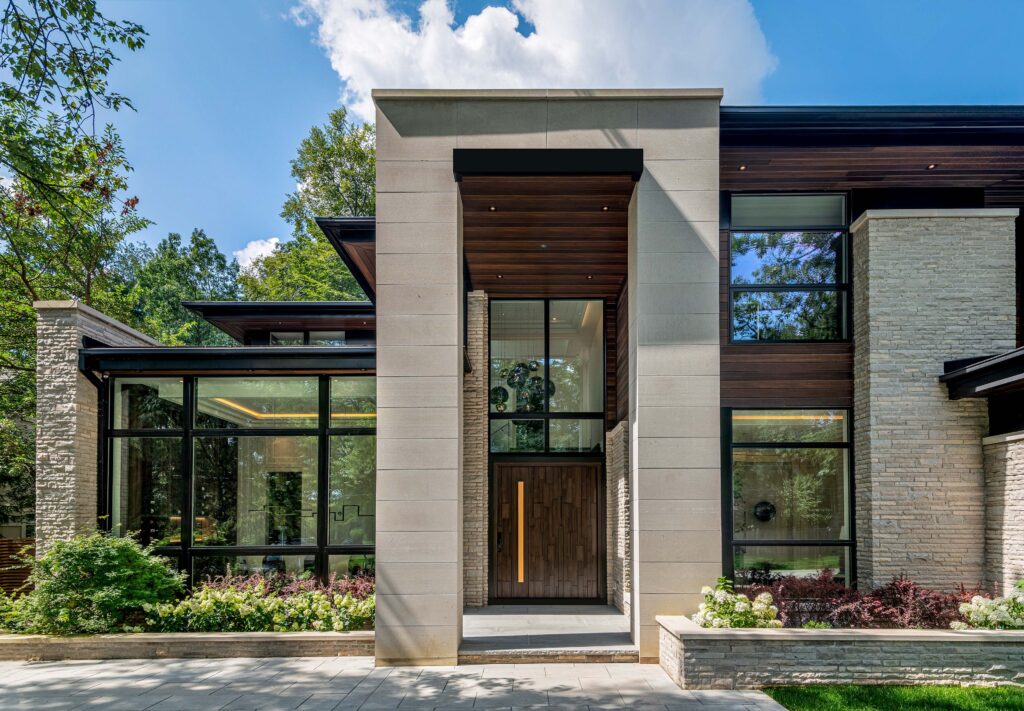 The materials used include steel and glass, creating a modern look that is visually impressive. Modern doors also tend to emphasize practicality, with a focus on high-quality finishes and hardware that speak to the door's quality and durability.
Double doors, another luxurious option, can add a touch of sophistication to an entryway, making it more welcoming and inviting.
Double doors create the illusion of space and grandeur, providing a sense of elegance and luxury that is incomparable. These doors can be crafted in classic or modern styles, with different finishes that can enhance the overall look and feel of the foyer.
Design elements, such as arches and windows, can be added to emphasize the luxury of the door.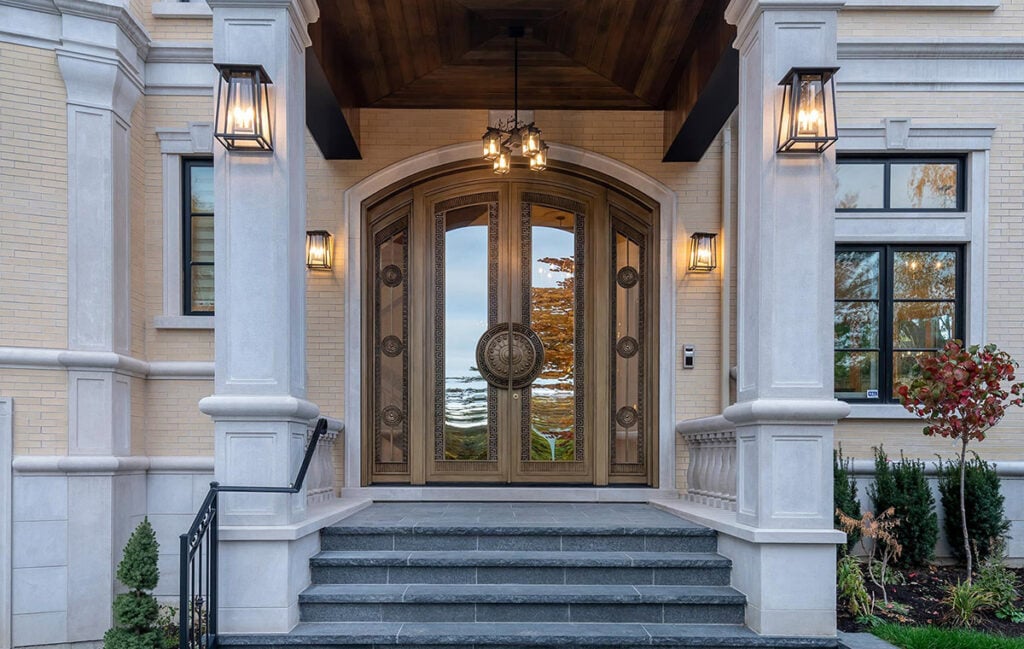 For instance, arches can be crafted to reflect the aesthetic of your home, while windows can allow light to enter the foyer, creating an inviting and welcoming atmosphere.
The design ideas are limitless, and Art Boulle's skilled artisans bring your vision to life, creating a unique piece that enhances the overall aesthetic of your home's foyer.
Custom Door Designs By Art Boulle
Art Boulle specializes in creating, designing and producing custom door designs that suit the needs of its clients, from classic to contemporary styles.
The first door design is the classic wooden door. With its rich, warm colors and smooth finish, it can add sophisticated elegance to any home. A wooden door can be crafted with intricate carvings and designs, making it a piece of art that will enhance the home's décor from the moment it's installed.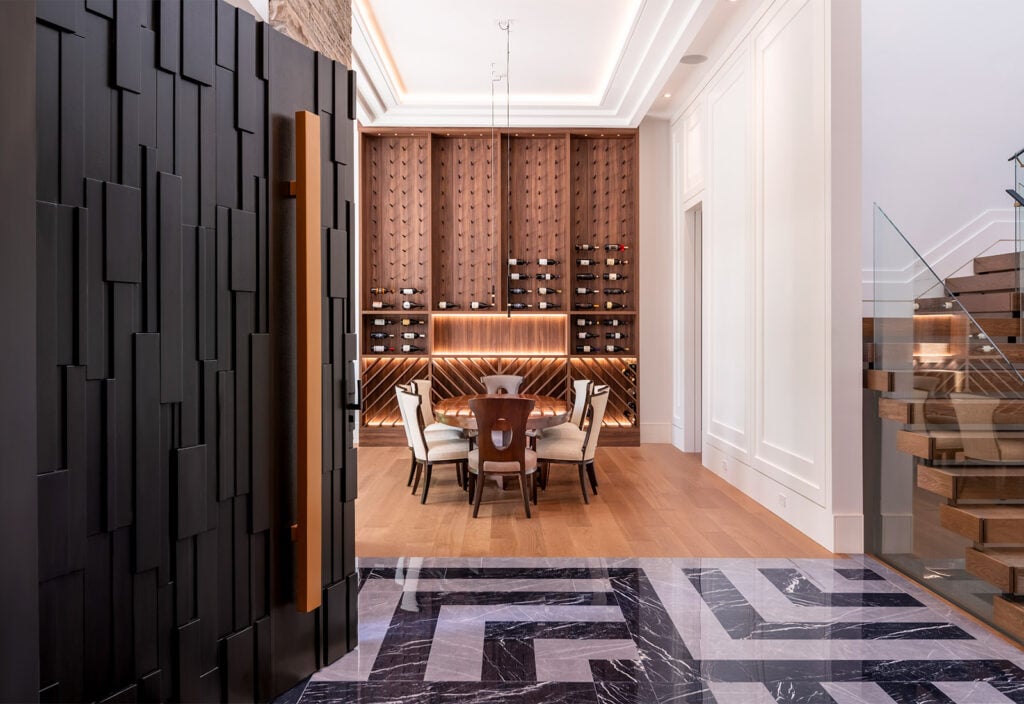 Next is the glass door design, which offers a slightly different touch of luxury. With clear or reflective privacy glass, Art Boulle's skilled artisans can create a door that adds a touch of elegance while still offering privacy. Glass doors allow natural sunlight to enter and illuminate the foyer, making the entrance more inviting and visually appealing.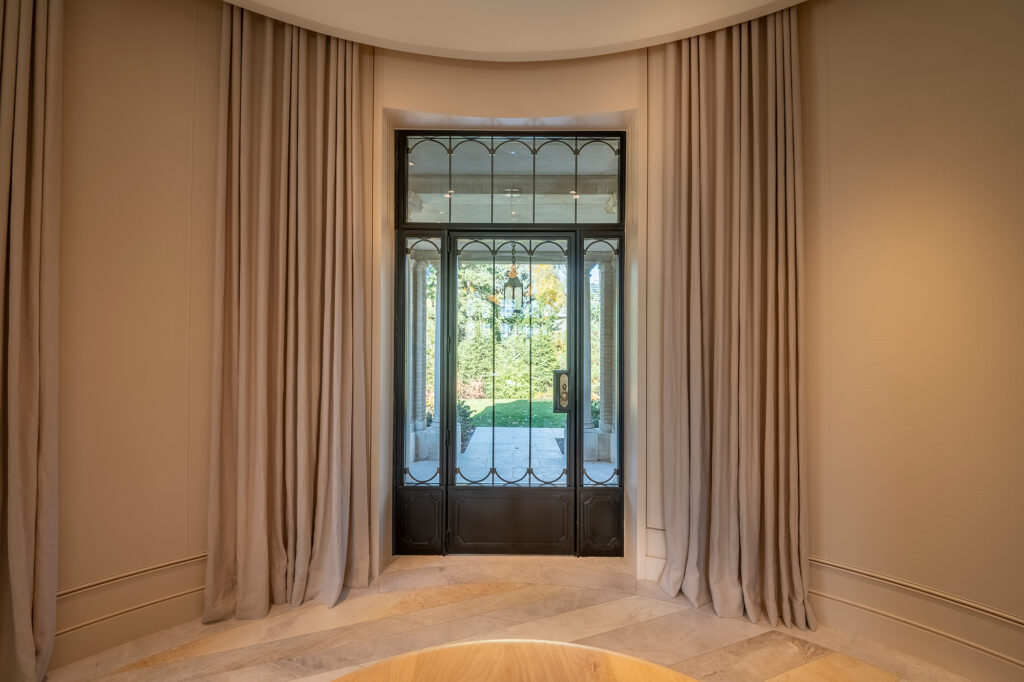 If you prefer a more transitional feel, a metal front door may be the perfect option for your home. Art Boulle works with cast metal to custom design and produce each door. Cast metal doors offer timeless design possibilities, durability, and enhanced resistance to extreme weather conditions, making them perfect for homes in harsh climates.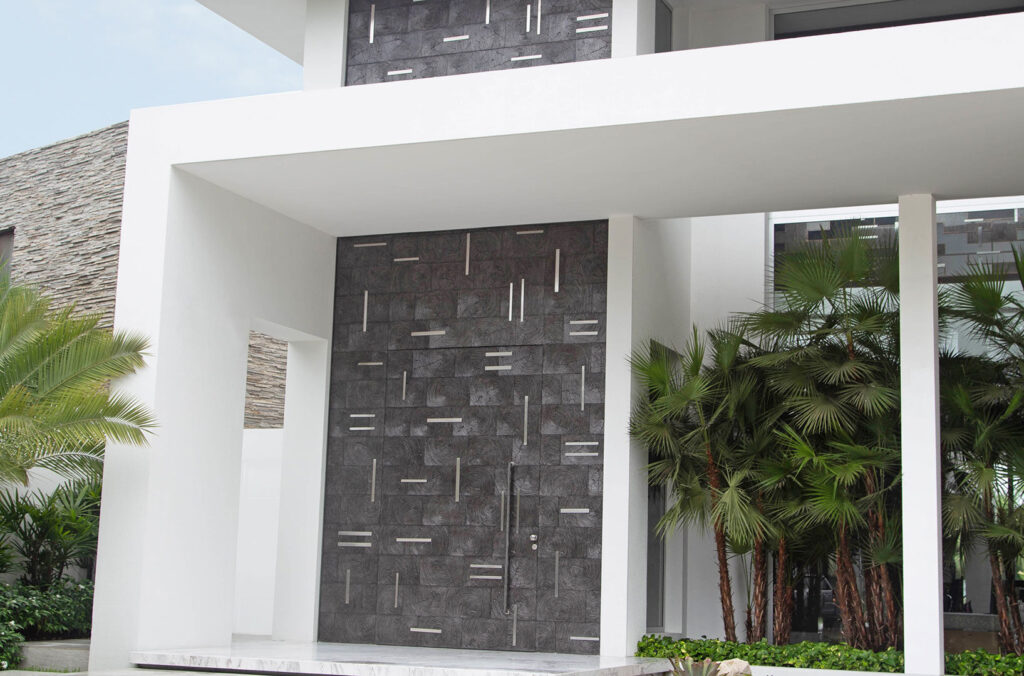 Art Boulle also offers modern pivot doors for homeowners who want to make a grand statement. With bold designs and robust materials, pivot doors deliver an unmatched level of luxury and sophistication. Made from solid mahogany wood, these doors swing open on a hidden hinge mechanism that is mortised above and below the door. The system allows for the opening of over 900 lb doors.
Art Boulle – Where You Can Highlight Luxury Home Entrances In Unique And Artistic Styles
The front door is an essential part of each home's décor, as it's the first feature visitors see when they enter.
For this reason, it's essential to choose a luxurious design that reflects your style and personality while also enhancing the overall aesthetic of the space.
Art Boulle makes tailor-made front door solutions that are crafted with care and precision, ensuring that you receive a unique piece that speaks to your personality and adds an element of luxury to your home's foyer.
With Art Boulle, there are no limits to design, with the goal of enhancing each space in a unique way. Visit our wood doors and metal doors page for more inspiration, or book a design consultation for more information.