The custom front door is the focal point of every elegant façade, and it enhances the curb appeal along with the estate's overall aesthetic. A custom front door sets the tone of the estate. It is often the center of attention and is a terrific way to make a statement to visitors.
Art Boulle's curated expertise in front doors and entrances is evident as door-making is influenced by classical antiquity and modern cosmopolitanism.
Art Boulle's design specialists, who have repeatedly demonstrated their innovations and potential, strive to create beautiful custom doors that are the epitome of elegance and luxury.
Each of Art Boulle's front entrance designs encompass a variety of complex compositions of shapes, high-end materials, and motifs.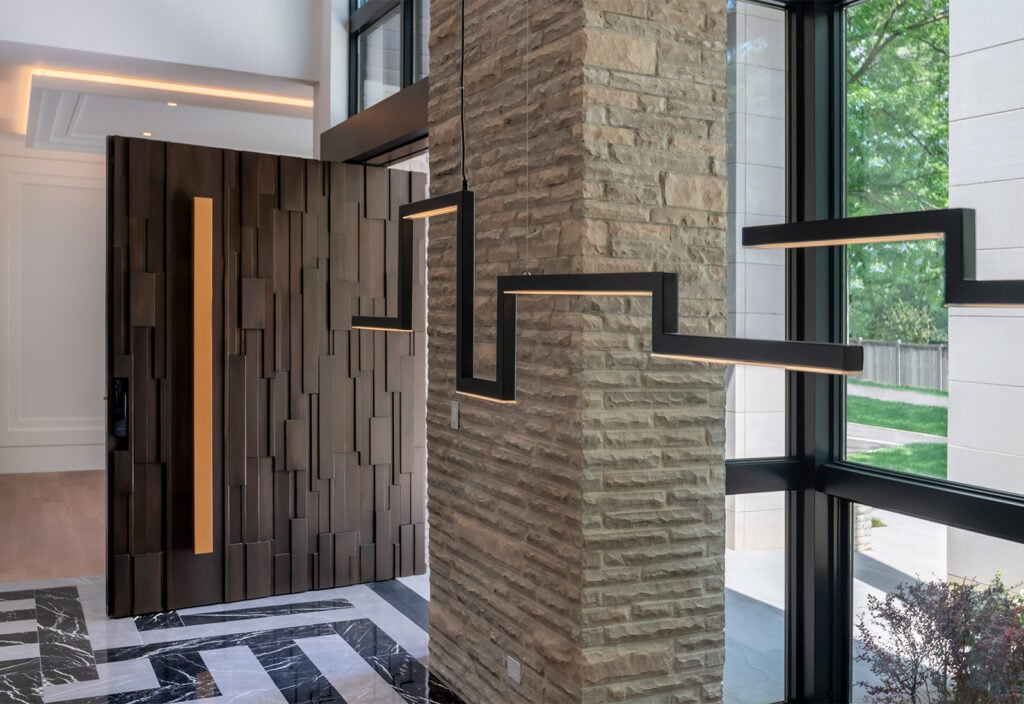 A Customized Collection of Wood Doors
A custom front door is a genuine showstopper. All custom front doors at Art Boulle are designed exclusively for each client's design preferences and architectural requirements.
Art Boulle's custom doors can incorporate ornate patterns and intricate shapes. They have superior durability, which caters to resistance against weather conditions and an enhanced intrinsic strength index compared to other options.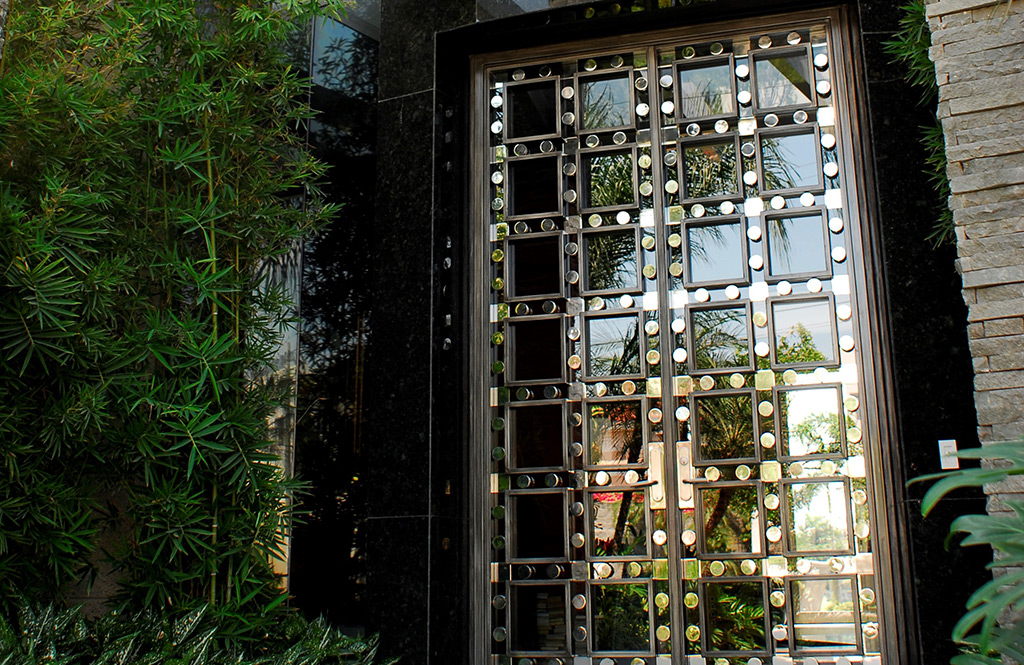 From the structural design to the color and added detailing, custom exterior door designs must get so many things right to elevate a home's aesthetic. Finishes of such customized front doors are as essential as their intrinsic and internal features. They include a coating to protect them against moisture and UV light to have a prolonged life even when exposed to such harsh conditions.
Art Boulle ensures its clients obtain the highest quality product and value throughout their design and production process.
Enhancing the Grandeur and Scale of Your Entrance
To add further grandeur to such customized front entryways, Art Boulle incorporates transoms into their door designs. In doing so, Art Boulle has created some of the most incredible oversized door designs.
When it comes to designing a custom door, whether it's a modern, traditional, or a classical wooden door; Art Boulle's goal is to incorporate each client's unqiue design preferences and architectural needs.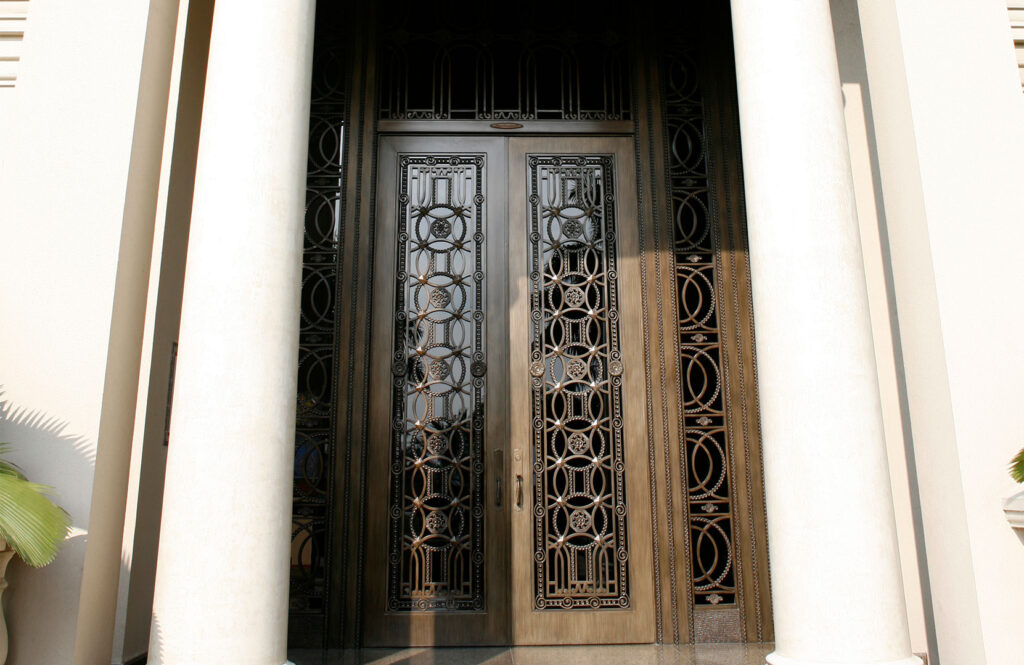 Art Boulle's Portfolio for Front Entry Doors
Art Boulle has a diverse portfolio when it comes to front doors. These include modern, transitional, French, Victorian, chateau, classical, and many more.
Even if you have visualized and thought of a unique design for your front door, Art Boulle's designers and craftsmen seek to bring your vision to life.
Art Boulle works with the highest quality materials for each front door and all wood doors are completely solid.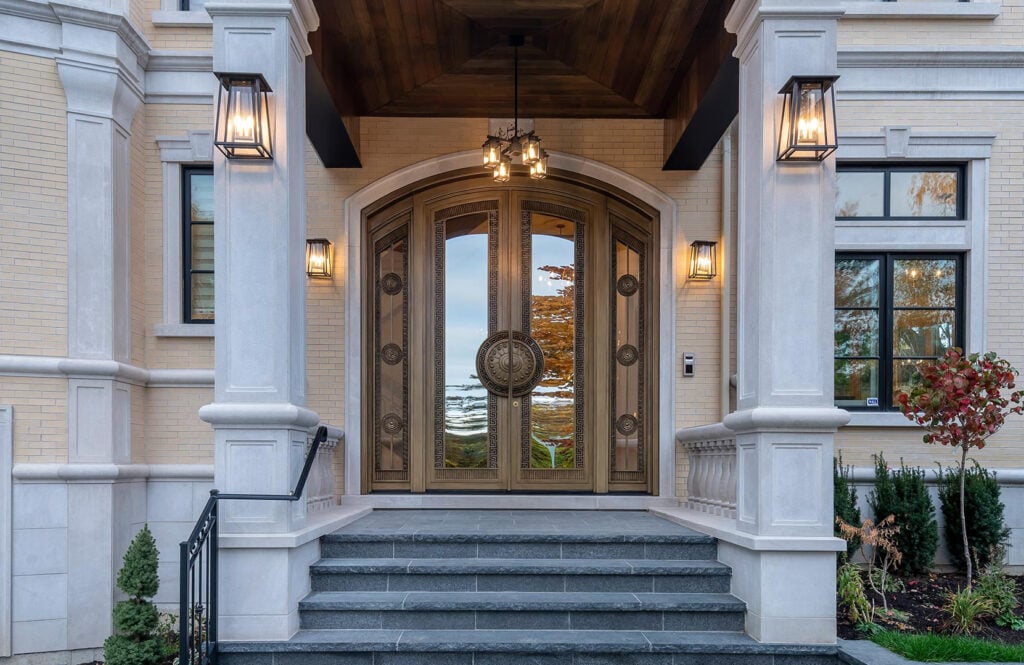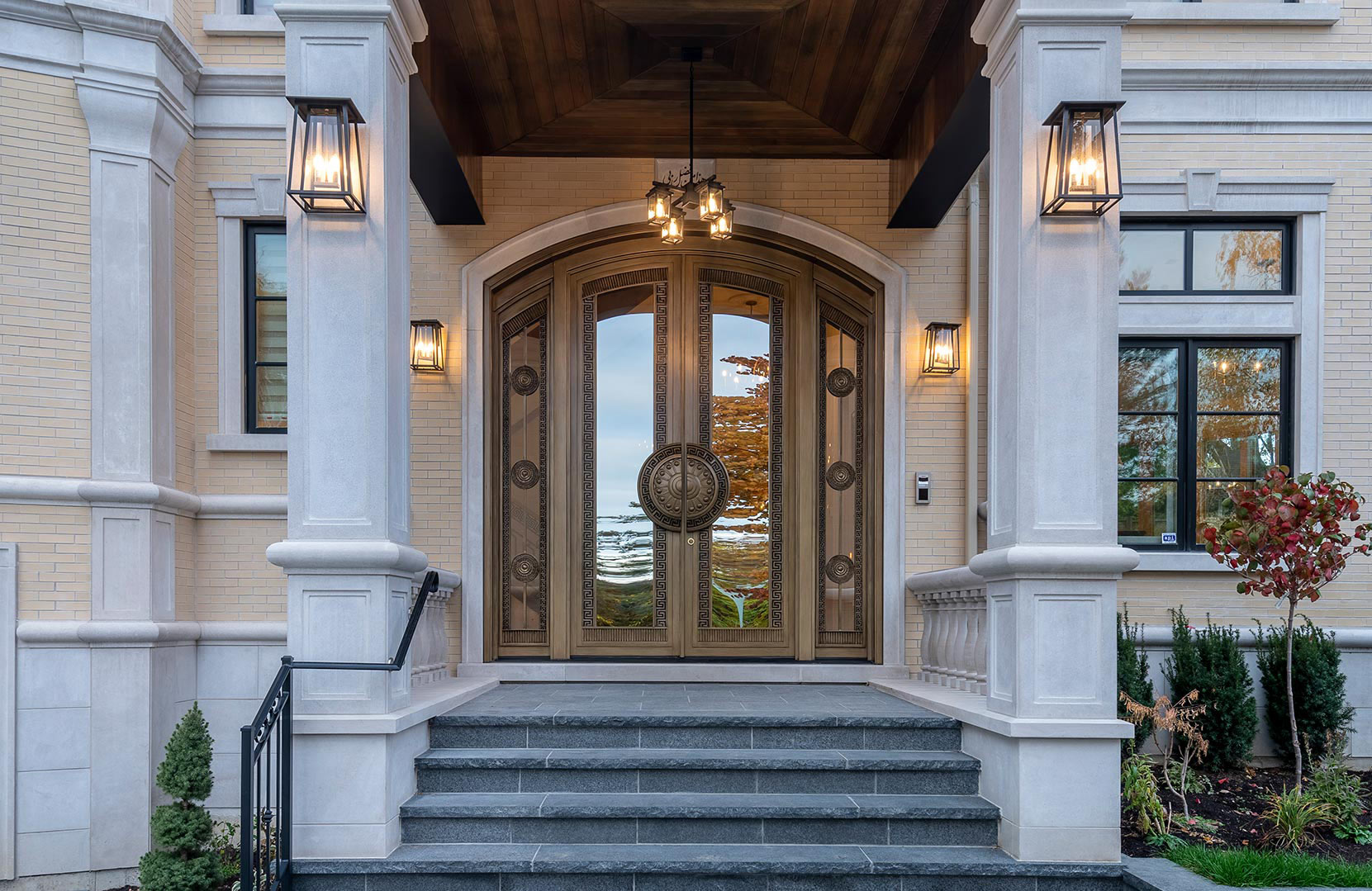 Closing the Door on Customized Front Doors the Art Boulle Way
Art Boulle takes its quality and craft seriously without compromising any design elements along the way. Whether your project requires a distinct design for your entry doors or superior quality, all is possible with Art Boulle.
Every door we produce is an exclusive creation – that is the epitome of luxury and elegance.
Book a design consultation or visit our custom metal and wood door collections for more information.