There is no doubt that staircases increase the visual appeal of an estate. Combine that with elegant appeal and high-quality materials, and you have a staircase for a lifetime and beyond.
Art Boulle utilizes their design skills and encompass high-quality materials to create bespoke railing designs in both wood and metal.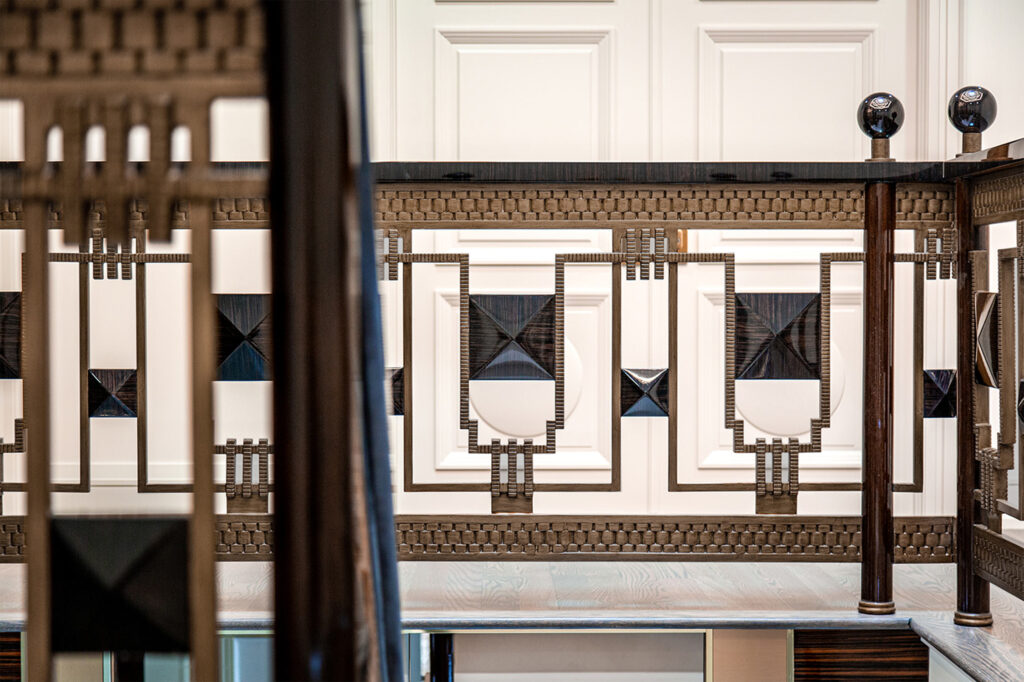 Your Epic Journey Begins Right Now
Art Boulle is proud of the journey it takes when designing and creating bespoke staircases.
Handcrafted using only the finest materials, Art Boulle's luxury stair railings speak for their originality, quality, and uniqueness.
One example is with the elegant staircase design below, which incorporates exotic veneers showcasing gorgeous streaks and smooth flowing lines within the handrail and prisms.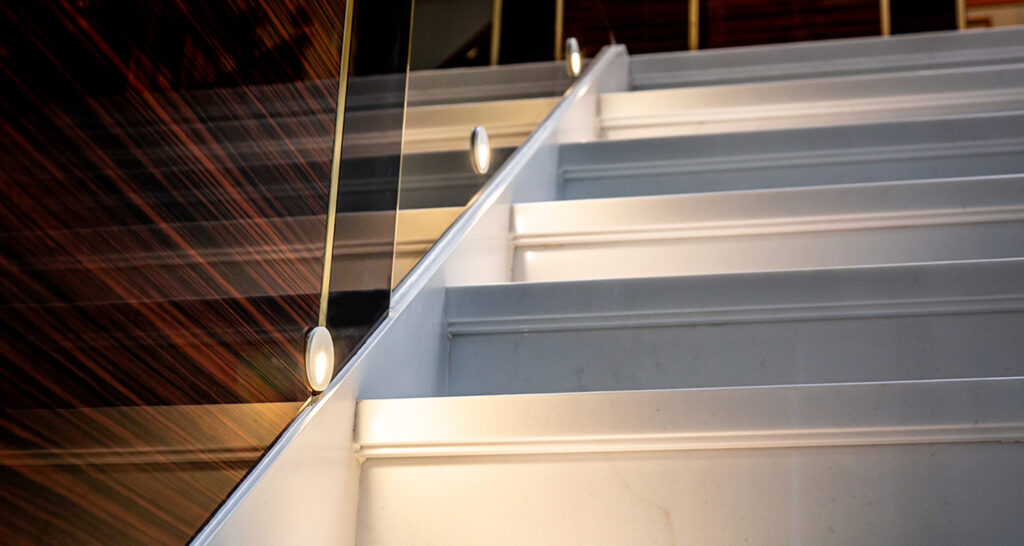 Personalization in Contemporary Custom Stair Railings
As evident, staircases are a fundamental feature of any building and are one of the biggest interior design items.
With a global outreach, Art Boulle, together with its clients, strives to create exquisite staircase designs which make a magnificent aesthetic appeal.
Art Boulle's continuous referrals are testament to its bespoke staircase designs, which result from a combination of incomparable craftsmanship, modern technology, and an architectural level of understanding that have come to adorn homes and businesses all around the world.
By offering client's elegant yet professional services, Art Boulle's Luxurious Staircases designs provide a range of staircases tailored to meet clients' stylistic tastes.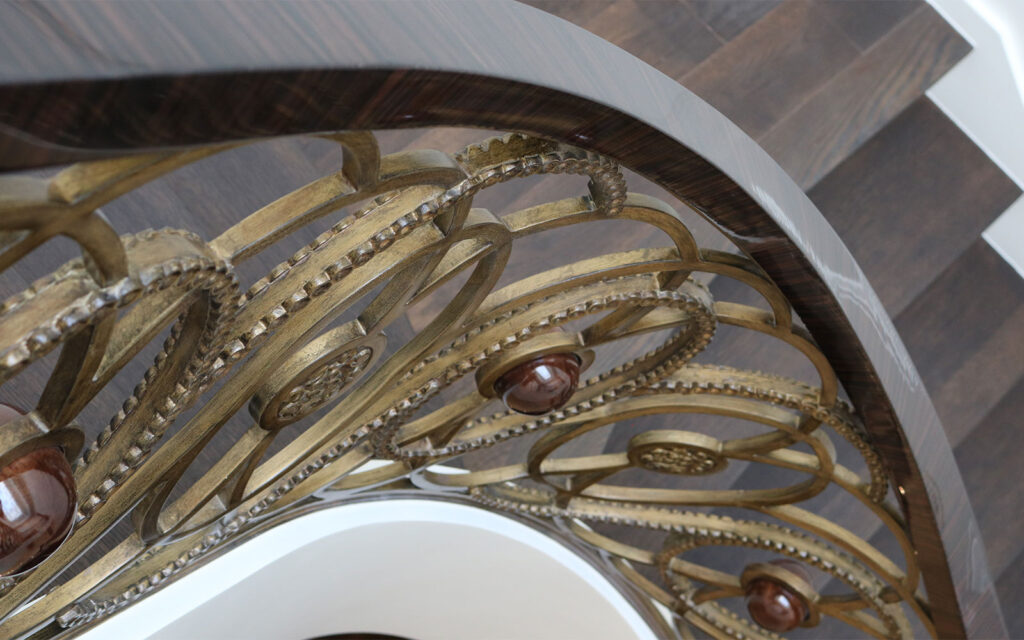 Luxury & Elegance Defined
Art Boulle covers a diverse range of design, from modern to art deco, traditional to classical.
To compliment your luxurious ambiance, Art Boulle's staircases create a unique illusion of space, providing sleek and smooth lines so that visual beauty is assured.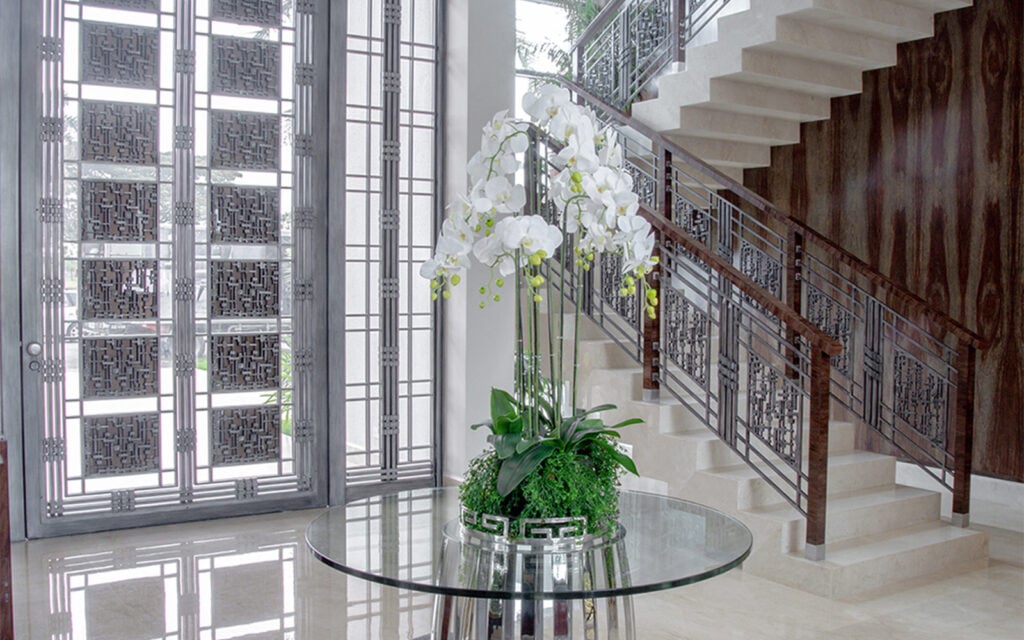 Minimalist & Modern Bespoke Designs
Modern staircases are more than a piece of architecture, they are a living part of today's most popular design trends.
Creating stunning open concept staircase designs are Art Boulle's specialty. To achieve an extraordinary level of detail, Art Boulle's skilled artisans utilize exotic veneers to add character to modern glass staircases.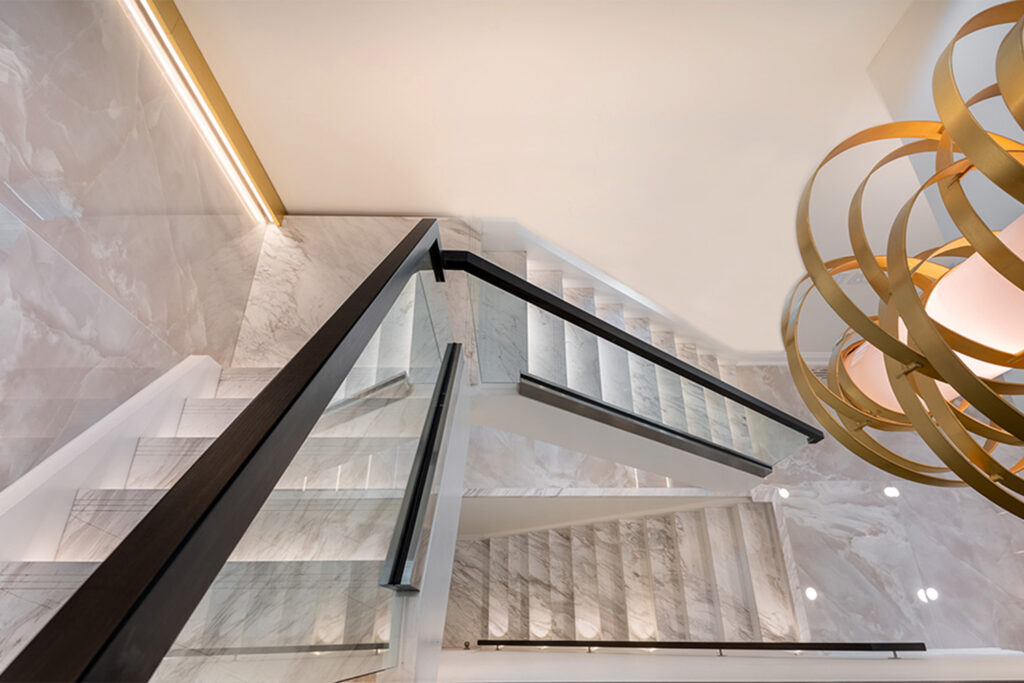 Stair Railings That Are a Testament to Luxury
We select only high-end materials for all of our designs. A staircase from Art Boulle is bound to be timeless. Luxury experts at Art Boulle reflect your unique style with original pieces.
Art Boulle's unique stair railings stand a testament to luxury, value & artistry. Every piece produced is a work of art made with only the best materials and craftsmanship.
Are you ready to elevate the overall aesthetic appeal of your home? Visit some of our bespoke Luxury stair railing projects or schedule a design consultation for more information.