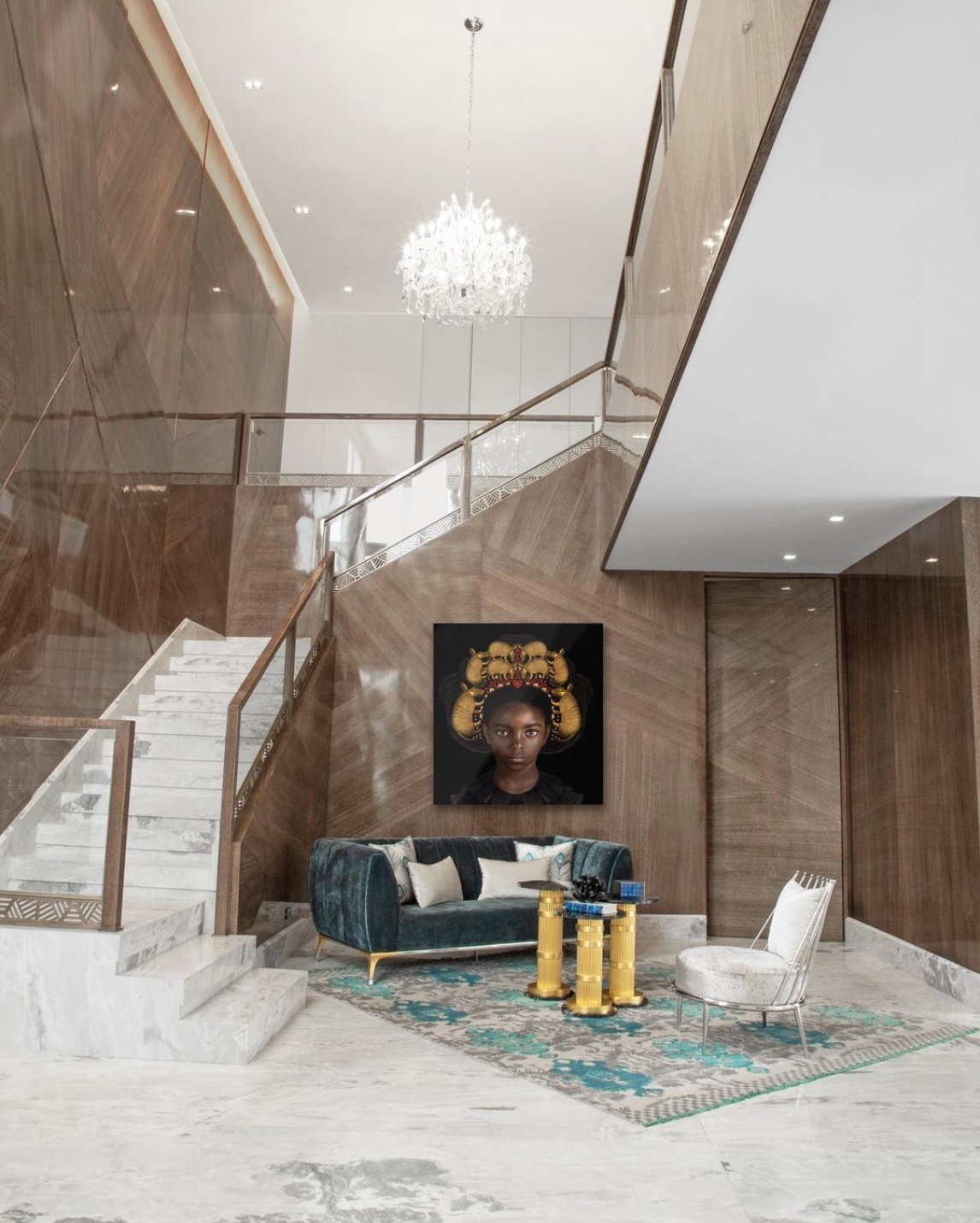 A grand staircase is an integral part of your home's design, it adds that critical touch of glamour. – Art Boulle
Through many design iterations, staircases have come a long way. Today, modern staircases are sleek and stylish and can be made from a variety of materials including wood, glass, and metal.
Whether you're looking for a grand staircase to make a statement in your home or a minimalist design, at Art Boulle, every piece is produced utilizing the highest quality materials and worksmanship.
Unique & Distinctive Elements of a Modern Staircase
Modern luxury staircases have become a popular addition to many estates in recent years. Often made from materials such as glass or wood, they provide a sleek and stylish look that can help to elevate the interior design of an estate.
In addition, they can also be fitted with some truly unique and distinctive elements that can help to set them apart from more traditional staircases.
Whether it's a curved design or an eye-catching handrail, modern luxury staircases at Art Boulle offer homeowners a real chance to add their own personal touch.
As a result, it's little wonder that they have become such a popular choice for those looking to add a touch of luxury to their estate.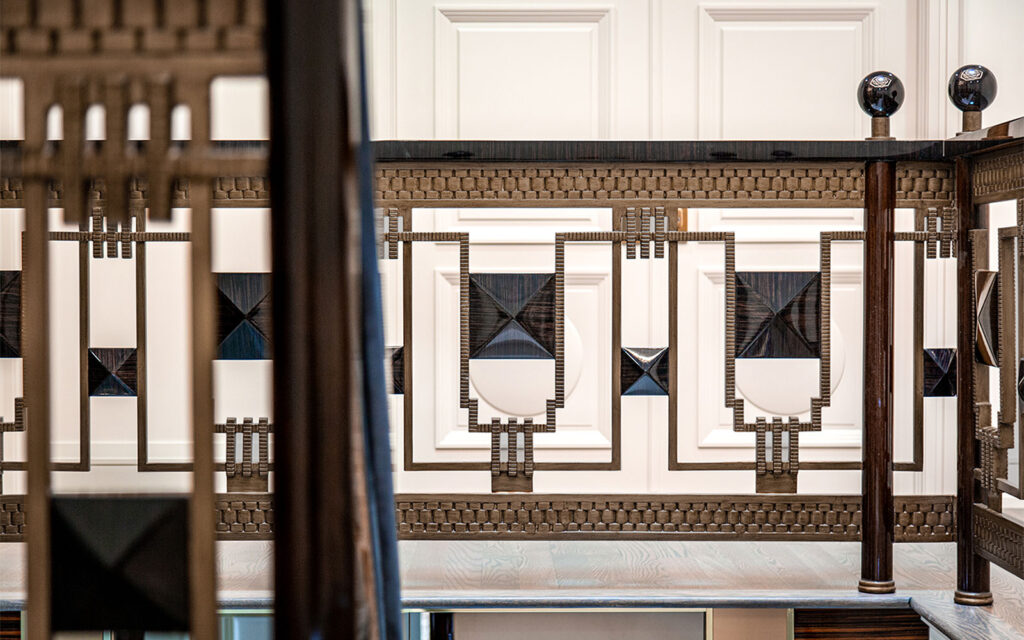 Art Boulle creates a range of custom luxury stair railings that are tailored according to the interiors they're meant for, as well as the personal style of each client.
With unbound artistic expression and without any restrictions on how you want it done, Art Boulle's' custom-crafted designs give us something new: freedom from mass production with individualized attention!
All of their railings are made from high-quality materials and undergo a rigorous quality control process to ensure that they meet their strict standards.
To top it all off, Art Boulle's team of skilled artisans uses traditional methods to hand-forge each piece, ensuring that each railing is a work of art.
Benefits Of Incorporating A Modern Staircase Into Your Home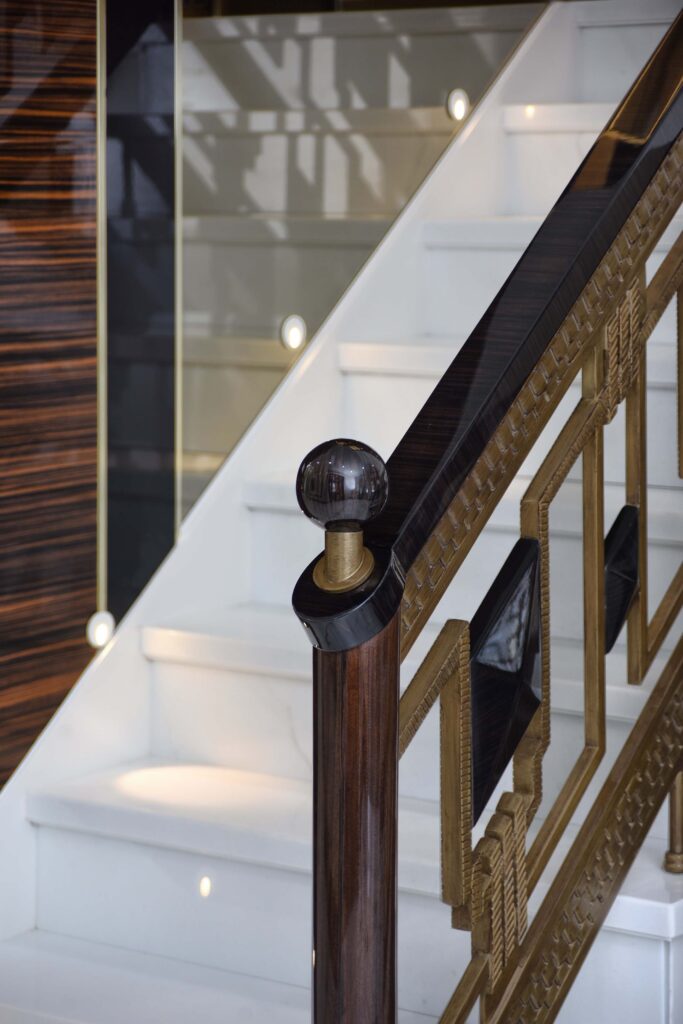 Luxury staircases may also include unique design elements that make them more durable and long-lasting. – Art Boulle
A staircase is one of the first things visitors will see when they enter your home, so it's important to make sure it makes a good impression. A well-designed staircase can add both style and value to your home.
Modern staircases are typically made from materials like glass, steel, and concrete, which can give your home an updated and contemporary look. Luxury staircases, on the other hand, are usually made from high-end materials like cast, marble, or wood. Incorporating a luxury staircase into your home can give it an air of sophistication and refinement.
Add Your Own Personal Touch To Your Estate With Art Boulle
Modern staircases are not only functional but also a beautiful addition to any home. Art Boulle stair railings are the epitome of style and functionality. They are made from the finest materials and skilled artisans, allowing for the creation of intricate and elaborate designs.
Their stair railings are not only stylish but also built to last. With proper care, they will continue to look like new for many years to come.
If you're looking for a custom staircase, Art Boulle is a perfect choice. Book a design consultation for more information, or visit our staircase page for inspiration.