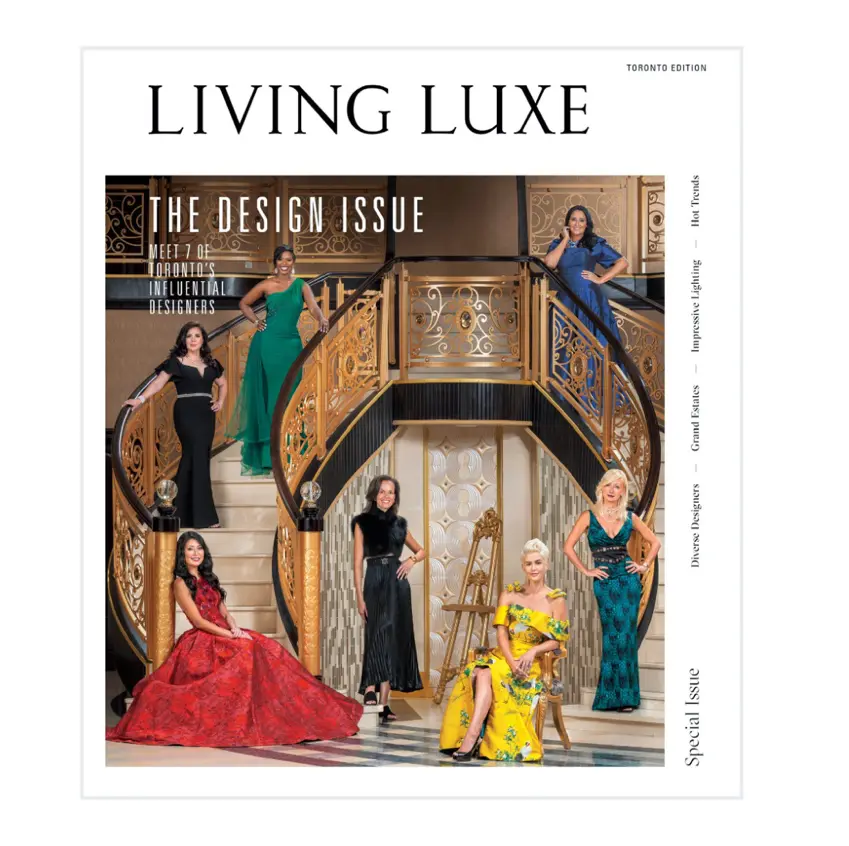 LIVING LUXE MAGAZINE FEATURE
Art Boulle's Co-founder and Creative Director, Nancy Saavedra, features on the cover of Living Luxe Magazine's Design Issue along 6 of Toronto's most talented and influential designers of 2020.
We're so thrilled to share the cover for the Fall 2020 Design Issue, featuring seven of Toronto's most fascinating and inspirational women in design.
Art Boulle is honoured to be part of such a spectacular issue. Thank you, Jennifer and Anthony, your creative vision and talent is truly one of a kind.
NANCY SAAVEDRA, ART BOULLE'S CO-FOUNDER
AND CREATIVE DIRECTOR, STORY FEATURE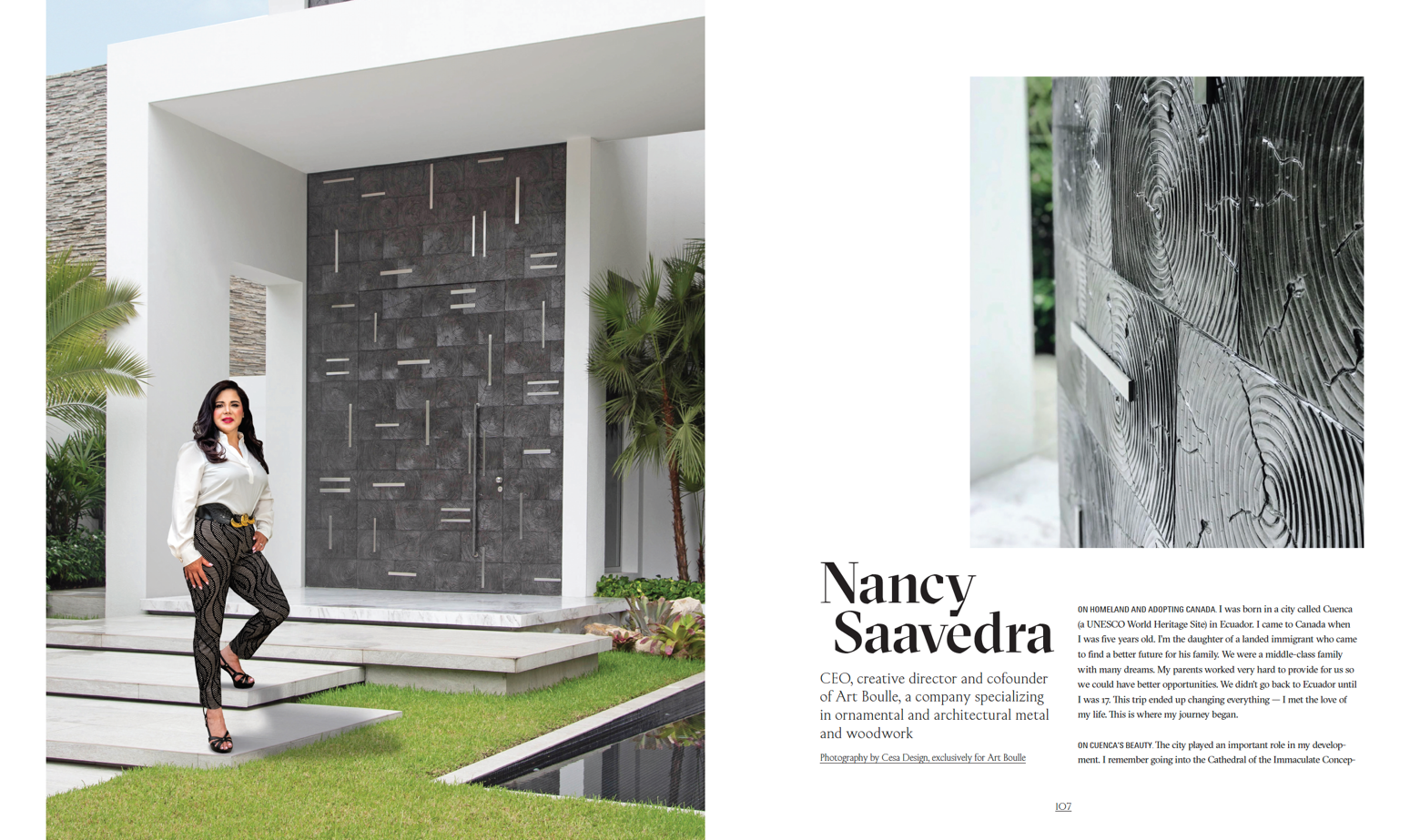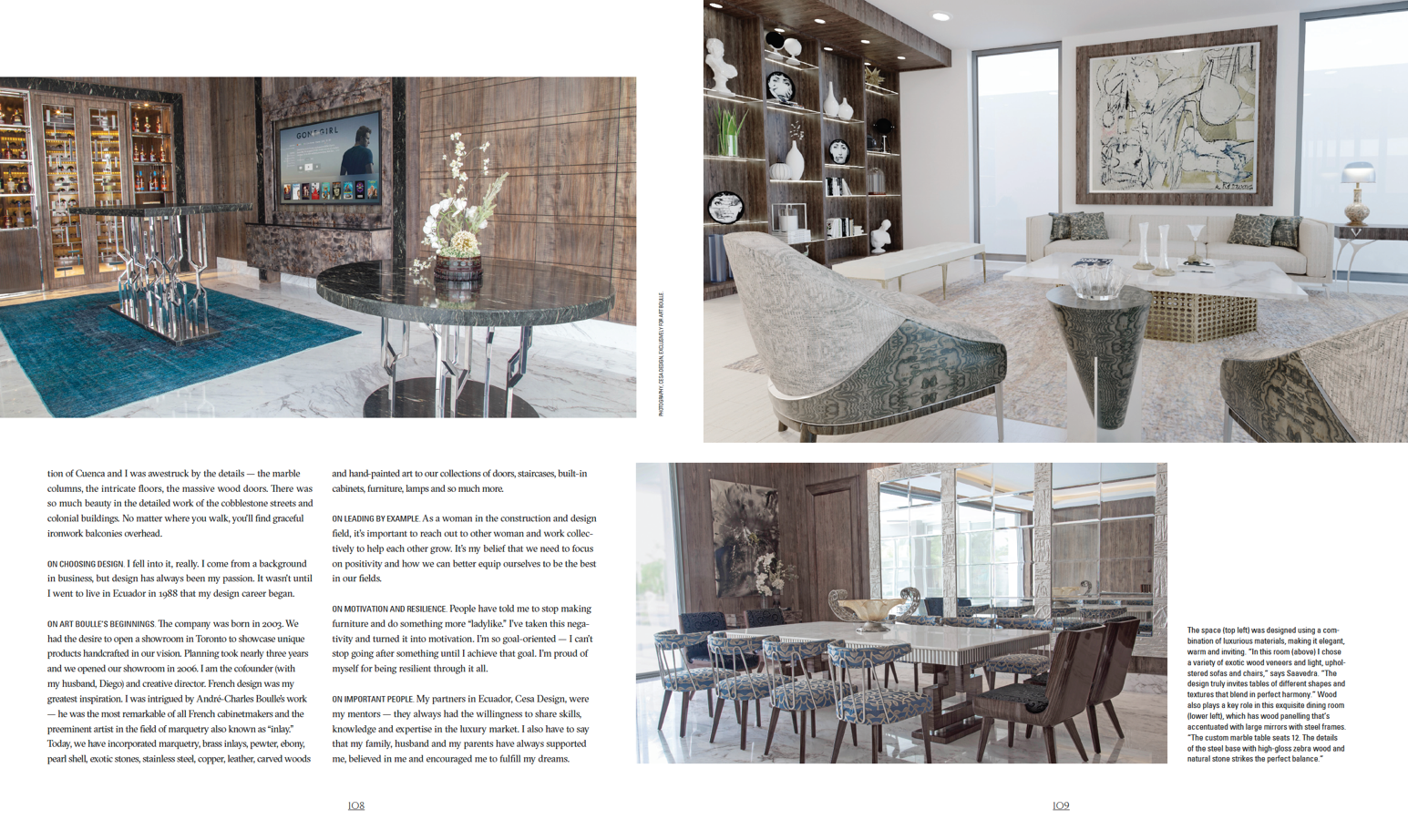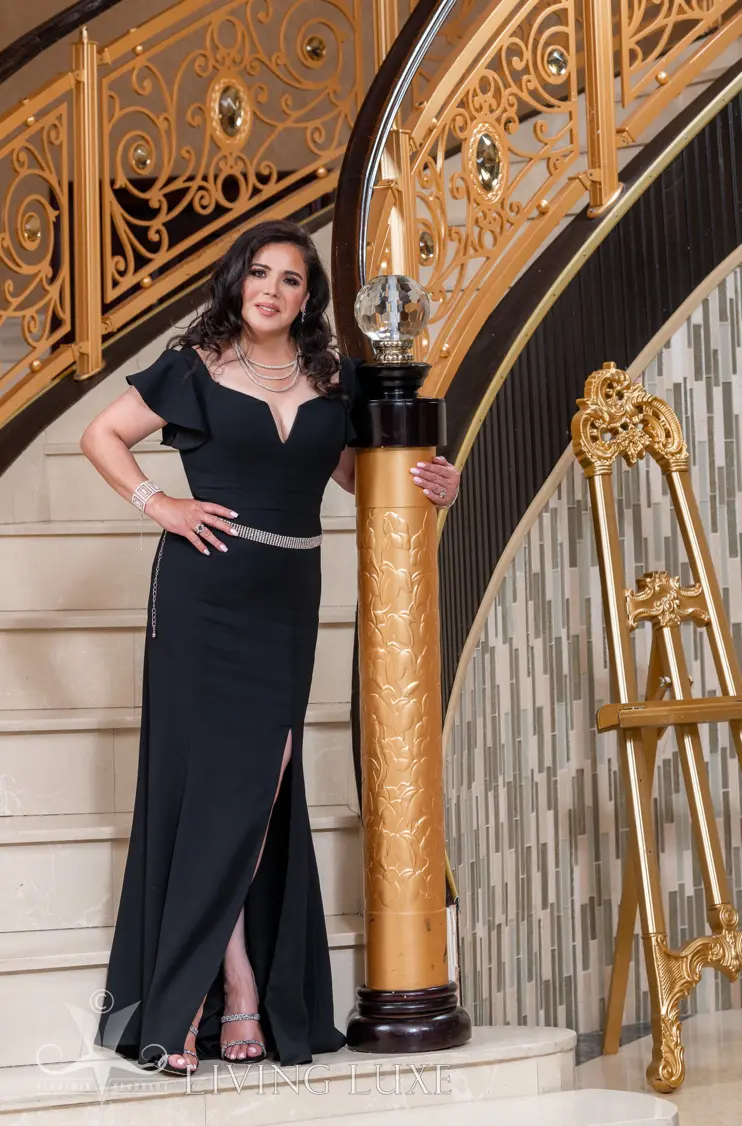 Nancy Saavedra on Homeland and Adopting Canada:
I was born in a city called Cuenca (a UNESCO World Heritage Site) in Ecuador. I came to Canada when I was five years old. I'm the daughter of a landed immigrant who came to find a better future for his family. We were a middle-class family with many dreams and aspirations. My parents worked very hard to provide for us so we could have better opportunities. We didn't go back to Ecuador until I was 17. This trip ended up changing everything – I met the love of my life. This is where my journey and my love for design began.
The city, Cuenca, played an important role in my development. I remember going into the Cathedral of Immaculate Conception of Cuenca and I was awestruck by the details – the marble columns, the intricate floors, the massive wood doors. There was so much beauty in the detailed work of the cobblestone streets and colonial buildings. No matter where you walk, you'll find graceful ironwork balconies overhead.