When considering what type of door to install in a home or commercial space, metal and wood are the two most commonly considered materials.
Metal doors offer sturdiness and longevity thanks to their strength and stability, they also follow more classical or transitional design elements. To the contrary, wood doors provide a more natural look with more modern design components. From an energy efficiency standpoint, metal doors tend to be the better choice as they often come with climate control components to keep heat in and cold out in extreme temperatures.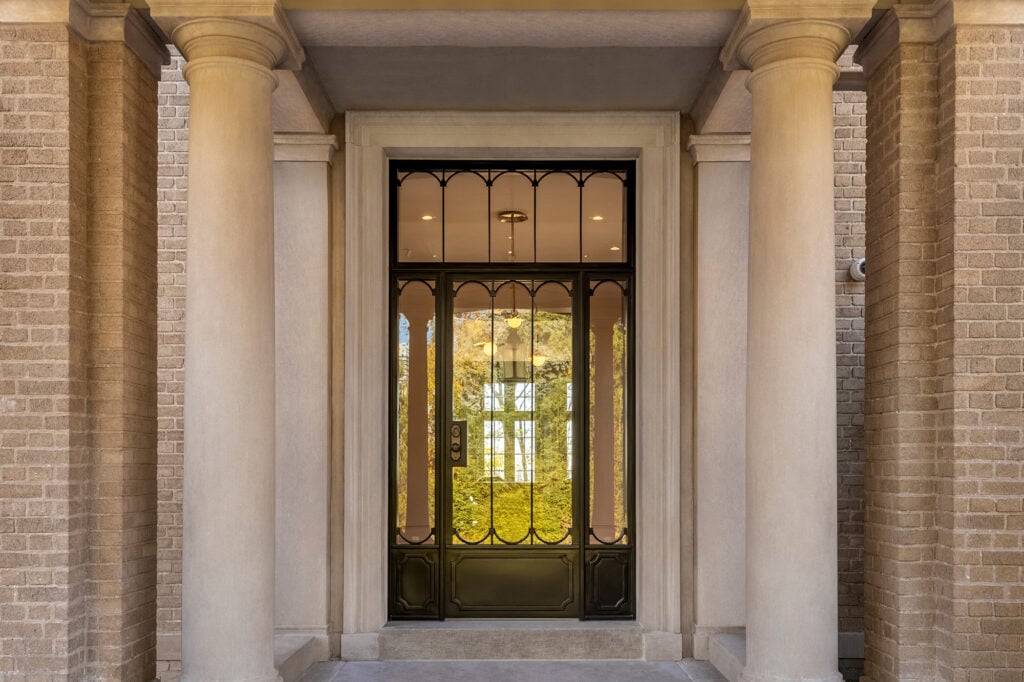 On the other hand, solid wooden doors are preferred when it comes to sound protection from external noise sources. With Art Boulle, all wood doors are solid and engineered. In addition, doors are crafted to provide both the best insulation and structural rigidity. Ultimately, which option you choose is up to your individual preference and style, but both have proven benefits depending on your needs and preferences.
Luxurious front doors at can make a significant difference in the overall appearance of your estate. All doors at Art Boulle are handmade using the highest quality materials and the absolute best craftsmanship.
Skilled artisans at Art Boulle aim to deliver results that exceed their client's expectations. Providing completely customized doors, aimed to make a statement about the interior and exterior of a home. They provide a first impression that is unique.
Style & Appearance
If you are looking for a door that makes a statement, a wood door provides sleek modernity and contemporary appeal. The clean lines and varied finishes available on wood doors make them ideal for both transitional and modern looks. Wood doors, also, provide an unmistakable warmth that evokes an inviting energy.
Solid Wood Doors remain one of the most popular options among homeowners because of its timeless look and versatility in design.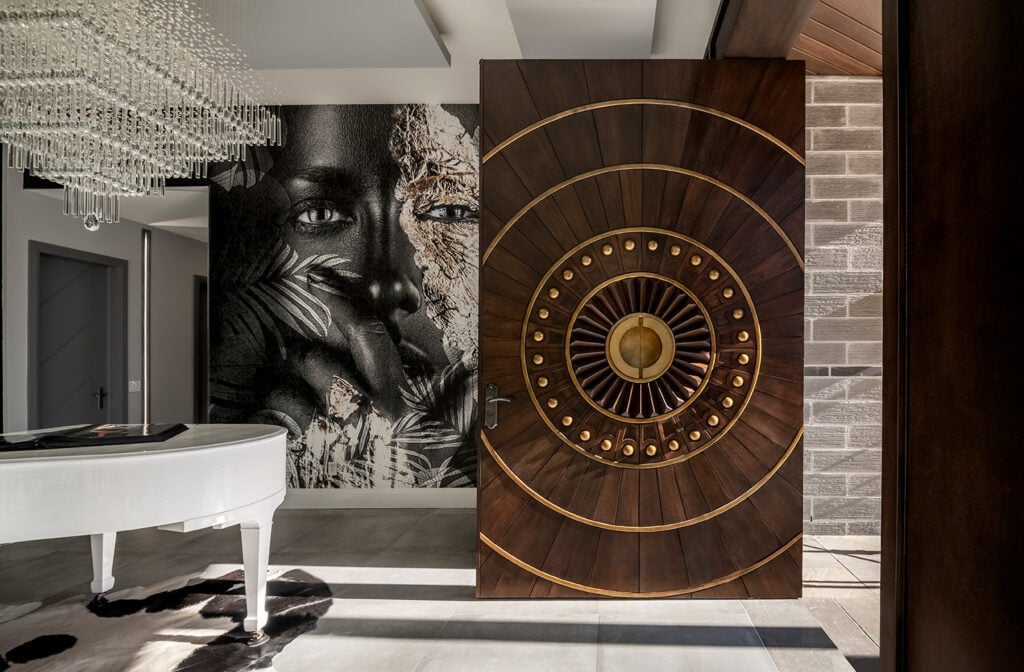 On the other hand, Metal Doors showcase classical or transitional designs, incorporating ornate pieces and giving the estate a touch of individuality.
Art Boulle's Metal Doors are created using the ancient techniques of metal casting, where the melted metal is poured into molds of sand to create intricate and ornate shapes and motifs. The pieces then go through a 7-step process, which involves sand blasting to prevent corrosion and rust, utilization of marine type primers, paints for extreme weather resistance, and patina finishes.
The team at Art Boulle excels at creating museum-style pieces that will withstand the test of time and endure for centuries to come.
Aesthetics & Durability
Both types of doors can be aesthetically pleasing depending on the needs of the space, and both have certain advantages when it comes to efficiency.
Metal doors are highly durable and require less upkeep than wood doors, making them ideal for entry ways that are completely exposed to external elements where weathering may be an issue.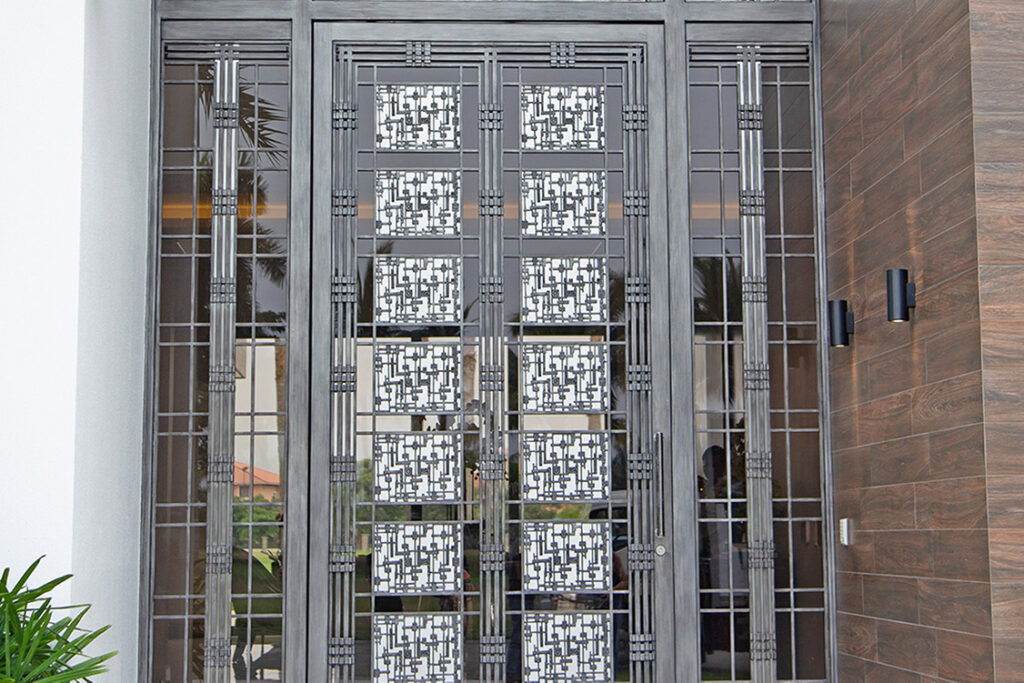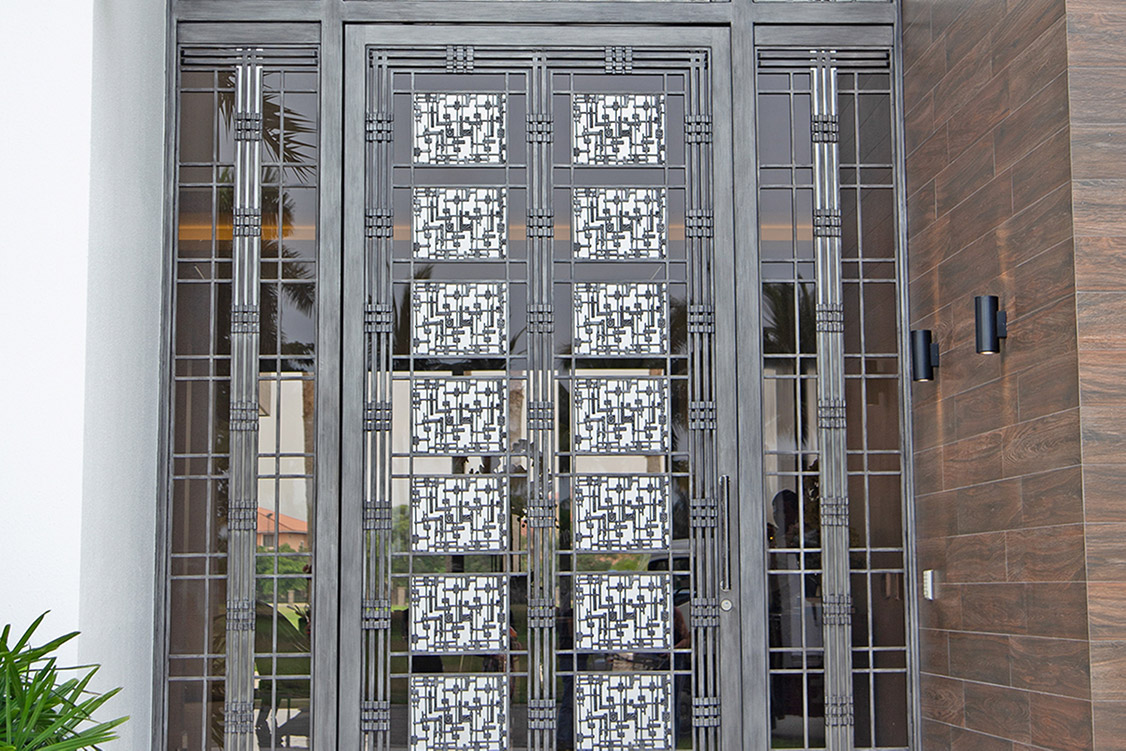 Wood is also quite hardy for outdoor environments, but it will inevitably require more maintenance such as repainting or refinishing over time. Art Boulle takes several measures during fabrication to ensure each wood door is engineered and reinforced internally to avoid warping. Additionally, the use of weather resistant primers and paints are vital to the longevity of the solid wood door.
For interior spaces such as bedrooms or living rooms, wood doors may provide a more warm and elegant feel, which metal doors simply cannot match.
Efficiency
In terms of efficiency, metal doors tend to be better insulated against noise pollution, heat, and cold than wood doors, making them great options for commercial spaces. However, European Automatic door closers can be integrated on solid wood doors over 3 inches in thickness, which crucially helps to seal a wood door from external elements and reduce noise pollution.
Ultimately, it all boils down to finding the best combination of durability, aesthetics, and insulation that works with your particular project's budget and desired outcome. Whether modern, transitional, art deco, or classical, Art Boulle's capabilities when designing and creating wood doors are unmatched.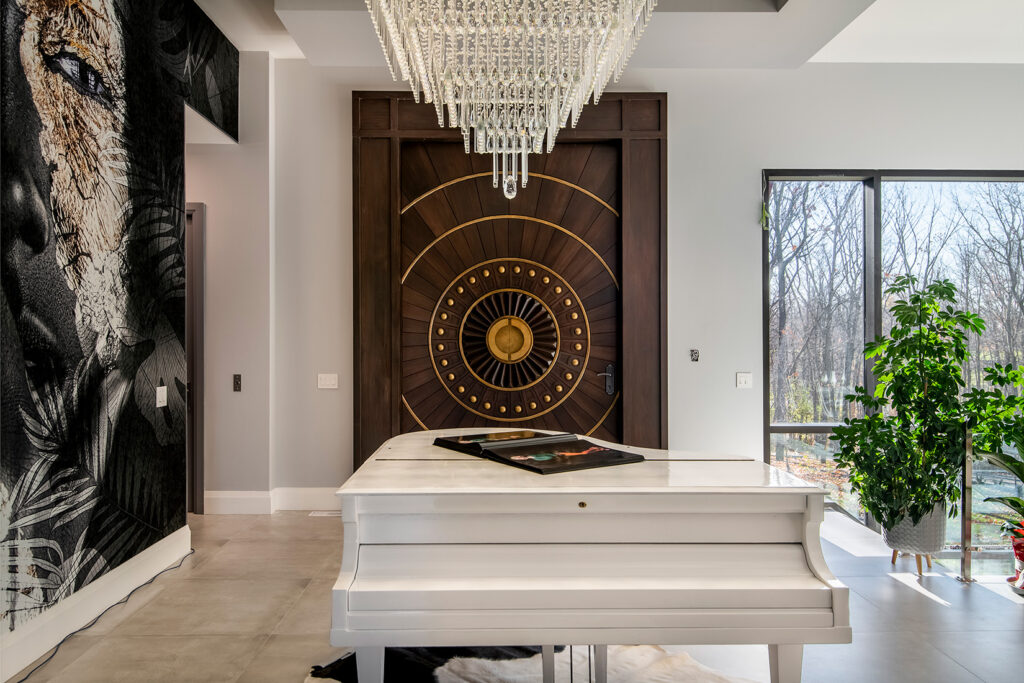 Art Boulle focuses on creating grand entrances. All custom doors are designed from ground up and are made from the highest quality materials and craftsmanship. Not only are they aesthetically pleasing, but are built with style and durability in mind to enhance their beauty and longevity. Art Boulle also incorporates the highest quality European Hardware to ensure lasting functionality.
Custom wood and metal doors come with specialized features to complement an elevated level of performance such as increased efficiency to help better insulate your home, and easier maintenance compared to traditional door options.
Uncover The Door Of Your Dreams With Art Boulle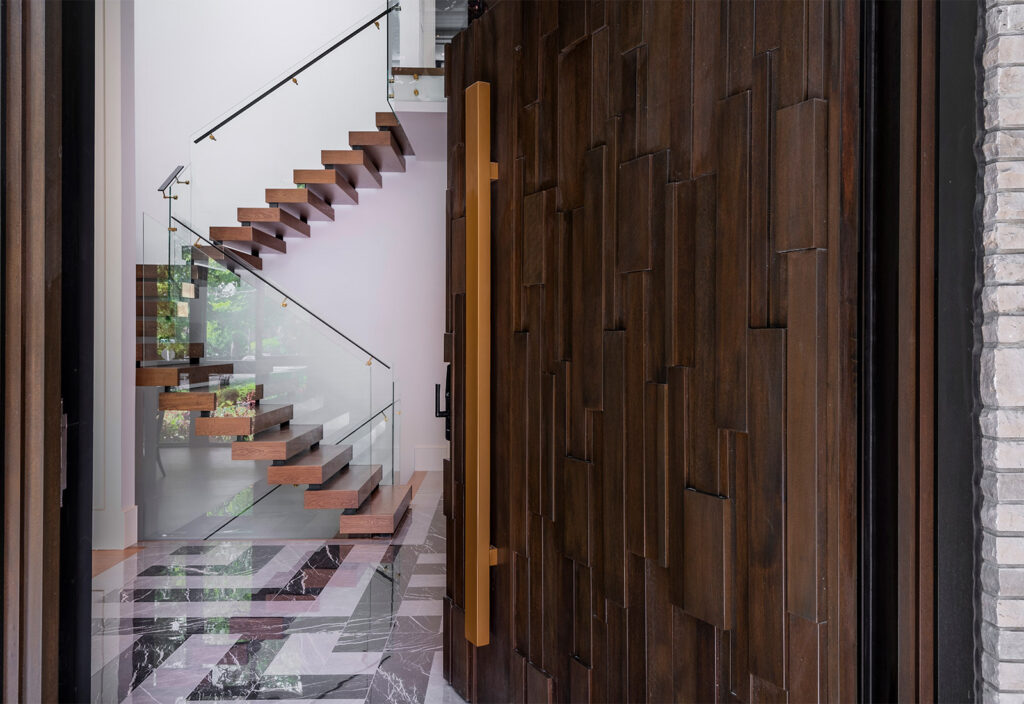 Every door produced by Art Boulle is an exclusive creation – that is the epitome of luxury and elegance.
If you're looking for a way to add a touch of luxury to your home, consider investing in a metal or solid wood door from Art Boulle.
Get in touch with Art Boulle for a design consultation today or visit our wood doors or metal doors page today for more inspiration.