Care for detail and quality must be precise, and Art Boulle steps forward to address such cherished levels of design.
When it comes to luxurious contemporary design, Art Boulle utilizes a unique pivot system in custom doors.
Pivot system are not only one of the top trends when it comes to customized doors, but also inherits a minimalistic tradition of what is considered beautiful: hidden and exclusive.
Opening Doors to Embrace Sophistication
"With Perfection, comes Sophistication" – Art Boulle
Art Boulle utilizes FritsJurgens Pivot Systems for all custom doors. Fritsjurgens is one of the top brands when it comes to pivot system in custom doors, providing excellent craftsmanship of the highest quality and ingenuity. Fueling Fritsjurgens passion for hardware advancements, their German systems are truly an aesthetic and technological perfection.
The attention to detail is apparent, and although hidden, the system provides countless design possibilities for the ultimate passage-entrance experience.
The doors are designed and produced by Art Boulle, with Fritsjurgens pivot system incorporated to provide an impactful and enhanced visual appeal.
The Success Formula – Art Boulle and You
Art Boulle specializes in crafting doors of all designs, curating to each client, designer, and/or builder's vision. These unique collaborations enable Art Boulle to not only create extraordinary designs, but to also create pivot door designs that are exclusive to each space.
With such potential, Art Boulle provides its clients with endless possibilities to open new domains and cater to any design vision.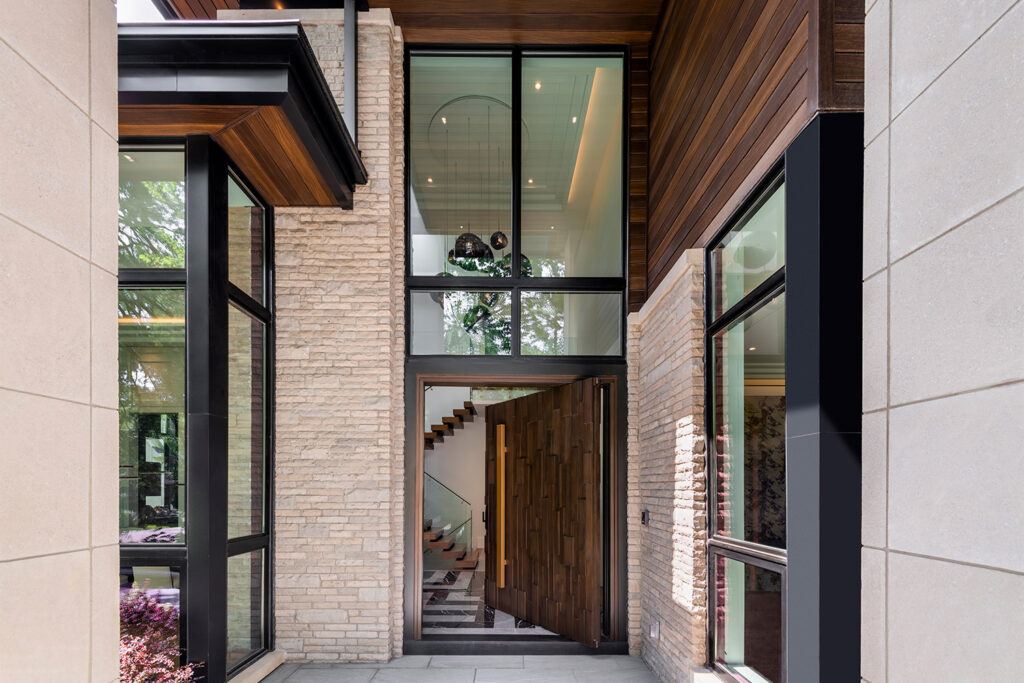 The Pivot System
The door opens on a pivot system which enables it to rotate when being used. The FritsJurgens system is below and above the radar of the door, operating as hidden hinge mechanism.
Requiring no structural elements to the floor or ceiling, the pivot balances itself perfectly enabling the door to operate with just the touch of a finger.
The design of the pivot system is around 3" thick and provides a seamless experience. Alongside, Art Boulle caters all its doors to such details and requirements.
Realizing Dreams, Art Boulle Style
A strong and stunning house requires a strong and stunning entrance. On a heavily wooded lot in an established Oakville neighborhood sits a stunning modern home by David Small Designs, the dream entrance door designed by Art Boulle.
Operating on Fritsjurgens Pivot System M, the contemporary wood door is 4" in thickness and weighs 1000 pounds, showcasing a custom gold door-pull. The door features a pattern of rectangular blocks which interweave throughout the surface. These blocks protrude and provide a modern aesthetic appeal to the eye of the visitor.
The patented pivot system under the surface of the door provides flawless movement of the mechanism and works independently with no additional support required from its surroundings.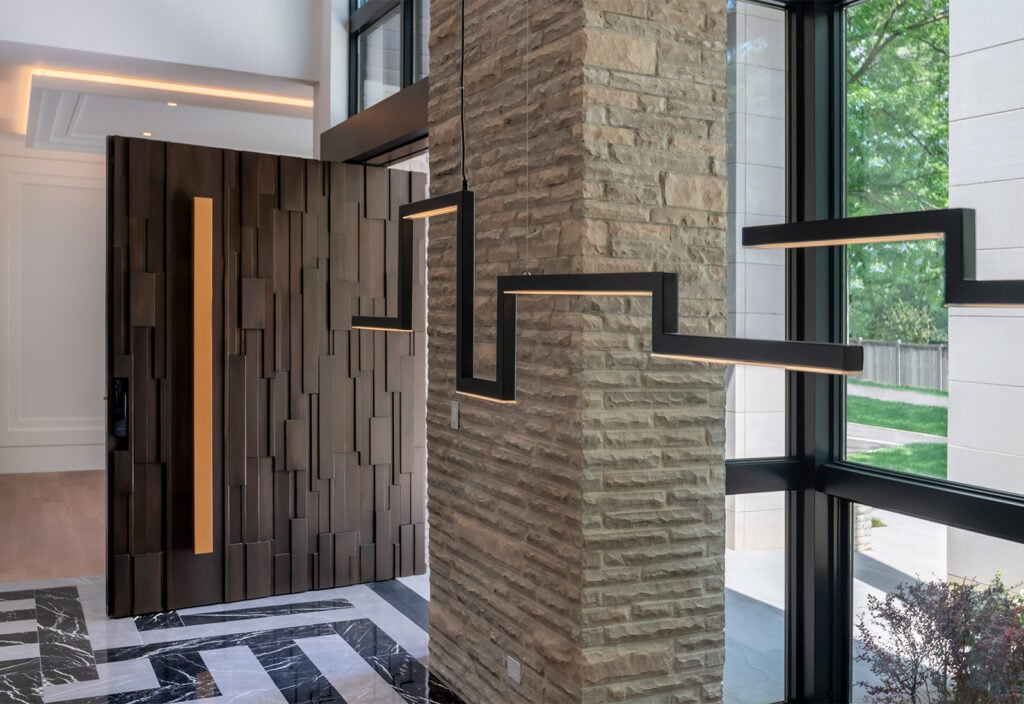 As the pivot system is based on an uncompromising premise i.e. premium materials and excellent craftsmanship, Art Boulle's installed systems are meant to last a lifetime.
The system is built to endure the harshest of conditions while staying hidden. Further complimented by FritsJurgens technology, System M+ introduces Latch Control and 30° Speed Control. Latch Control enables the door to accelerate in the last 10° of the movement of the door to ensure proper latching of the door.
Closing the Door on Pivot Systems
Art Boulle has a clear quality policy that dictates no compromise to the elite usage of materials and underlying technology of hardware systems.
Such is the case with FritsJurgens Pivot Systems in custom doors. On all of Art Boulle's installed custom doors, FritsJurgens Pivot Systems would be incorporated in the design and installed due to their similar quality goals as Art Boulle.
Today Art Boulle's works have come to adorn luxury homes all over the world, from Toronto, New York, Miami to London, Dubai and beyond.
Visit our Wood Doors page for more inspiration, or book a design consultation for more information.