The gorgeous contemporary staircasing that beautifies the interior of a home is frequently one of the most distinguishing features of modern design.
Art Boulle designs a wide variety of high-end contemporary stair railings that speak for their originality, quality, and uniqueness. They are also specifically made and tailored according to the unique preferences of the client's needs. Our unique modern stair railings are the embodiment of style and functionality.
Stair Railings That Stand a Testament to Luxury, Value & Artistry
Luxury stair railings are the focal point and a key feature in today's minimalistic interior trends, depicting legendary style and a sense of refinement.
Contemporary staircases attract a lot of attention. They also create visual impact, which draws attention to the overall style of the space. They are specifically made using various precious materials to create the kind of designs that meets the highest-level criteria for high-end and unique interiors.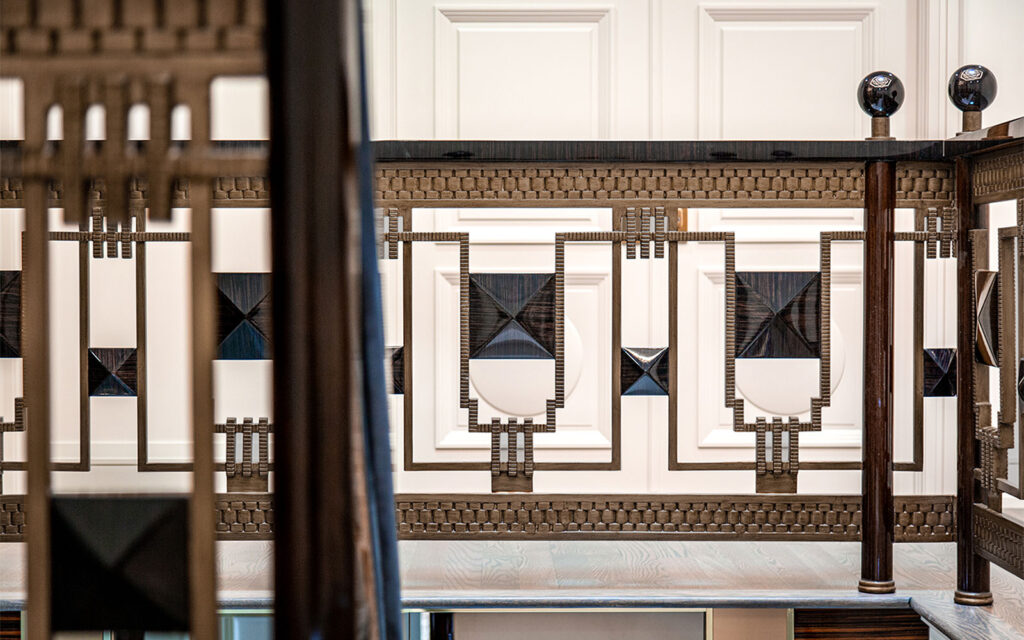 Luxury Staircases Enhances the Curb Appeal of every Home
The skilled artisans of Art Boulle strive to produce stair railings that are a testament to elegance, skill, and originality. Our luxury stair railings are found in luxury homes, offices, and galleries all around the world, and range in style from classical to ornate, to contemporary and avant-garde.
Every magnificent home showcases a grand staircase, enhancing the attractiveness of the property. While there are many conventional stair options available in several styles, consider a bespoke stairway if you want something completely unique that can be used in both personal and commercial contexts.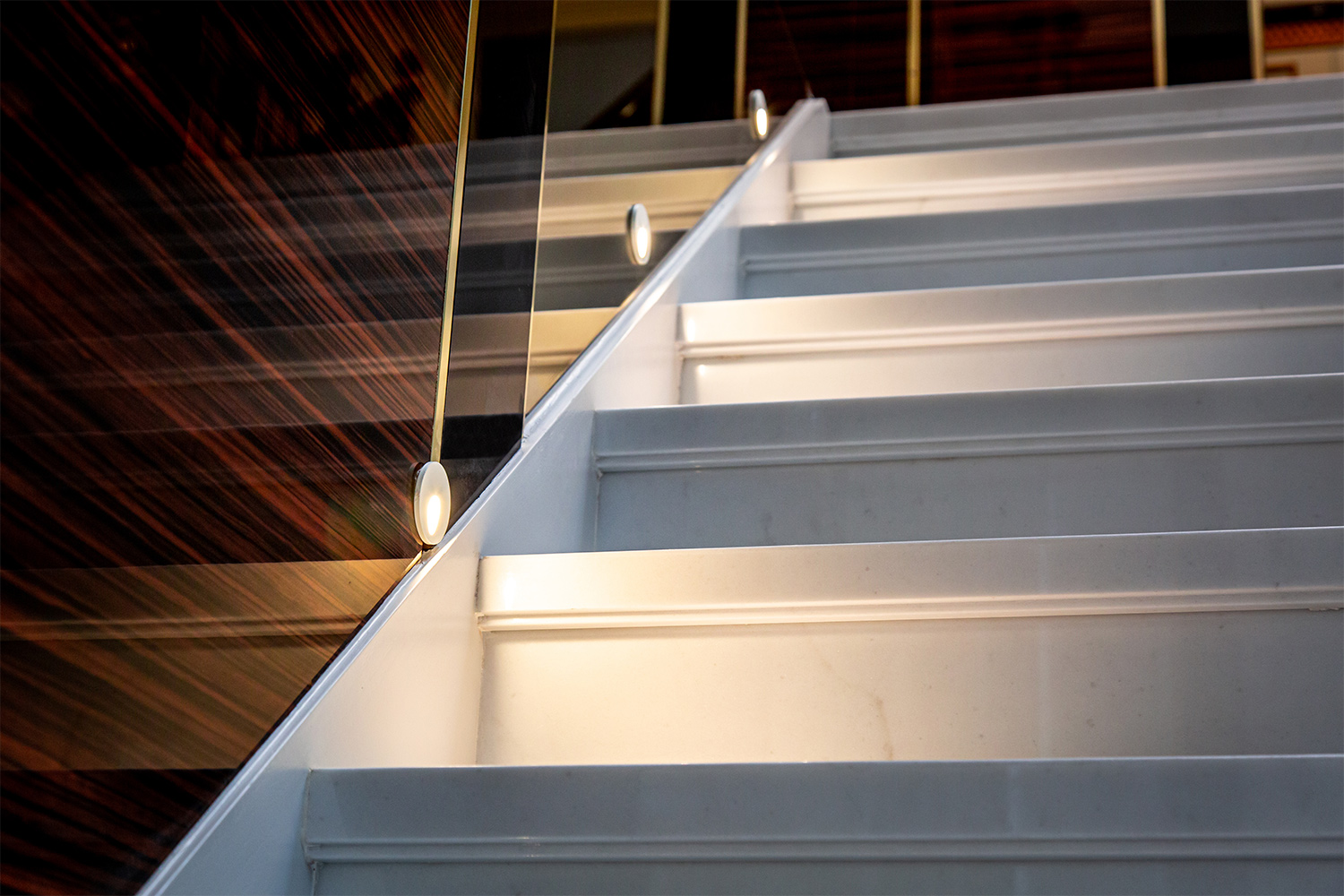 Discover Art Boulle's Masterpieces of Luxury Stair Railing
Luxury stair railings are a beautiful focal point for a home's design, enhancing the interior beauty of the estate and being one of the first things visitors see when they arrive.
Luxury stair railings are often the focal point of a home which enhance and elevate the overall aesthetics of the estate.
Ranging stylistically from classical, ornate, contemporary to avant-garde, our luxury stair railings have come to adorn luxury homes, offices, and galleries around the world.
Walnut and Glass
This contemporary staircase design features a blend of walnut, concrete, and glass. Modern stair railings are a part of every minimalistic interior as they elevate the aesthetics of the estate.
The treads and rails are crafted from solid wood, hand finished to achieve a superior smooth surface. The feature wall of this staircase is made from concrete, with the aim to give the space a contemporary feel.
The glass opens the sight lines and highlights the clean lines of the staircase design which boosts the estate's interior appeal while creating a sense of luxury.
Abstract Design
Art Boulle uses the finest materials which aims to create custom designs that meet the highest-level criteria for elegance and unique style.
This metal staircase design features naturalistic elements. The custom pattern utilizes an ornamentation of leaves, ranging from larger to smaller.
A Contemporary Interior Staircase is an excellent way to boost an estate's value, curb appeal, and security. The metalwork is created using metal casting, a process in which a liquid metal is delivered into a mold that contains a negative impression of the intended shape.
The solid marble treads and risers accent the black staircase, creating an elegant modern design.
Style Moderne
This metal staircase showcases a solid zebra wood handrail in a piano finish. The columns, spheres, and prisms are all handcrafted using the finest materials by our skilled artisans. The techniques that are used in creating this signature staircase is passed down through generations of craftsman.
The York Ville Collection
Art Boulle's artisans aim to create stair railings that are the epitome of style and functionality.
In this project, using only the finest quality materials this redesigned contemporary staircase with marble stair treads and brass inlays is created with the art of Book-matched marble processing, which is an ancient and precious technique that requires profound artisanal knowledge to perform it.
These staircases were specifically created to suit the interior of this clinic while being both useful, functional, and elegant.
Embellish Your Space with Art Boulle's Bespoke Luxury Star Railings
Every piece we produce is a work of art, made with only the best materials and craftsmanship.
Our stairs may be found in luxury residences all around the world, from Toronto and New York to Dubai, London, and beyond. Are you ready to update the look of your home's interior? For more information, visit some of our bespoke Luxury stair railing projects or schedule a design consultation.