Some call them modern while others call them mid-century, but the grand look of an exterior modern door is gaining steam and stealing attention wherever they are deployed.  
The rapid changing trends in design and fashion call for creativity, dynamism, and incorporating products which accommodate to modern times. Art Boulle caters to such requirements and incorporates such adaptable designs which are flexible in terms of their design and raw materials.
The contemporary style and careful attention to detail is highlighted through color, type, and finish of wood that Art Boulle uses for their handcrafted products.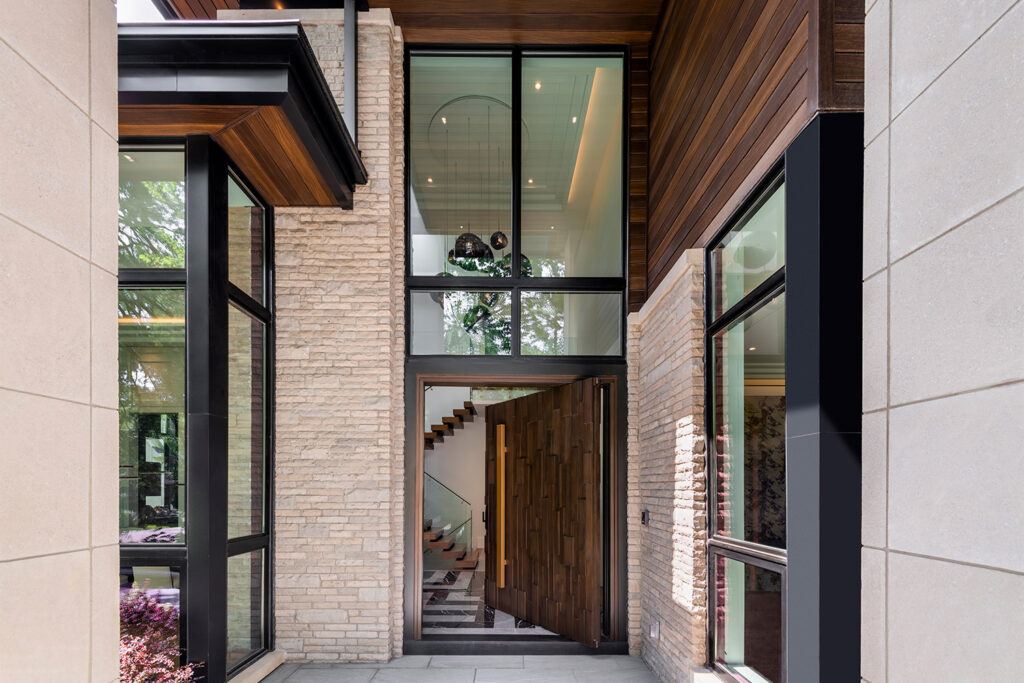 A distinct style
Neat and clean lines are a key component of modern and contemporary styled doors. This element of design is seamlessly integrated into Art Boulle's doors, creating an uncluttered and clean finish. While each door has its own distinct style, this is a consistent standard across all of Art Boulle's premium products.
With precise measurements, Art Boulle provides an extensive consultation session when it comes to pitching designs and taking advice from their clients. This, combined with their specialization in producing high-quality exterior modern doors, allows them to create an exclusive style that suits their clients' needs. From theme complementation to color matching, Art Boulle ensures all relevant requirements are taken care of.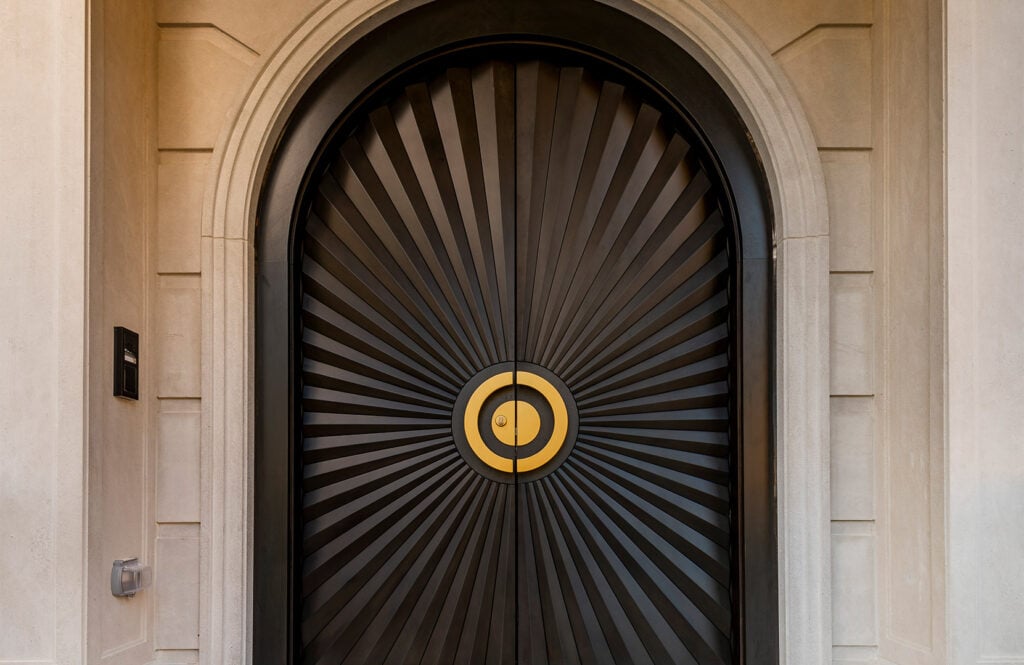 Embracing what matters
It is vital for any exterior design to not let go of what its primary raw material offers with its texture, and Art Boulle complies with this essential component. Not only are their doors gorgeous and contemporary, but their warmth and texture speak volumes to the level of care and attention they are selected with.
Upon touching the surface of the door, one can feel the durability and finish of its wood, indicating the courageous architectural decisions taken upon by Art Boulle. This enables their clients to feel assured that there is no compromise when it comes to embracing what matters.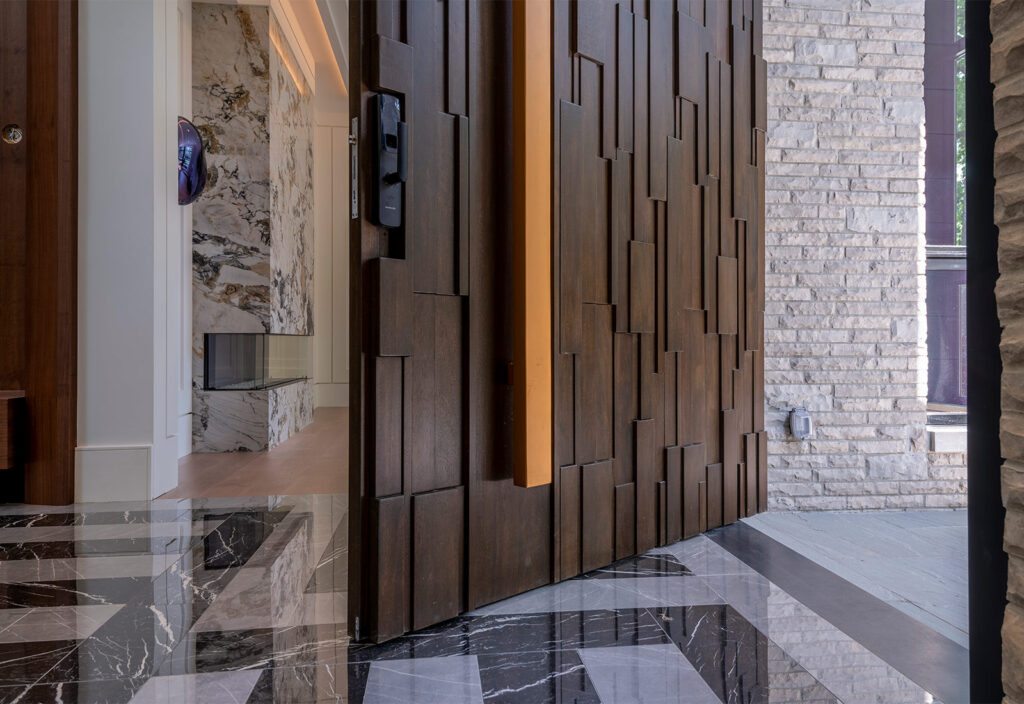 Lasting impression
Whether it's a two-door design or a single door, a grand entrance is a welcomed feature on any estate. An entryway is the first impression of any estate hence why it is imperative to make it a strong and lasting one. It provides the initial steps to a lasting influence created by an effective first impression.  
The right door can create the perfect statement for a client's estate. Oversized doors can communicate bravery and boldness, which provides class and quality to an entrance.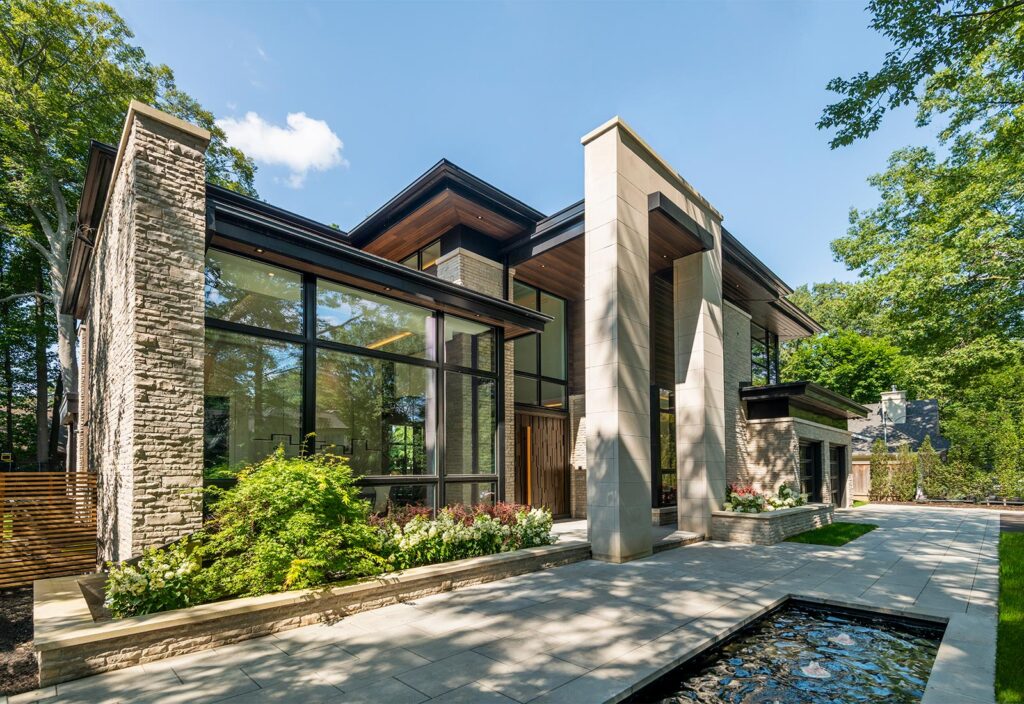 Ensuring quality modern doors
Art Boulle prides itself on its capability and competency to create custom high-quality doors for both internal and external usage. Not only is their team filled with experts in their domain, but their artists and architects add creativity and knowledge to be what is being termed by their clients an excellent service.  
As with all its products, Art Boulle ensures a high caliber of quality and supreme craftsmanship for its exterior modern doors. Their clients have come to expect these standards and know they are able to consistently deliver.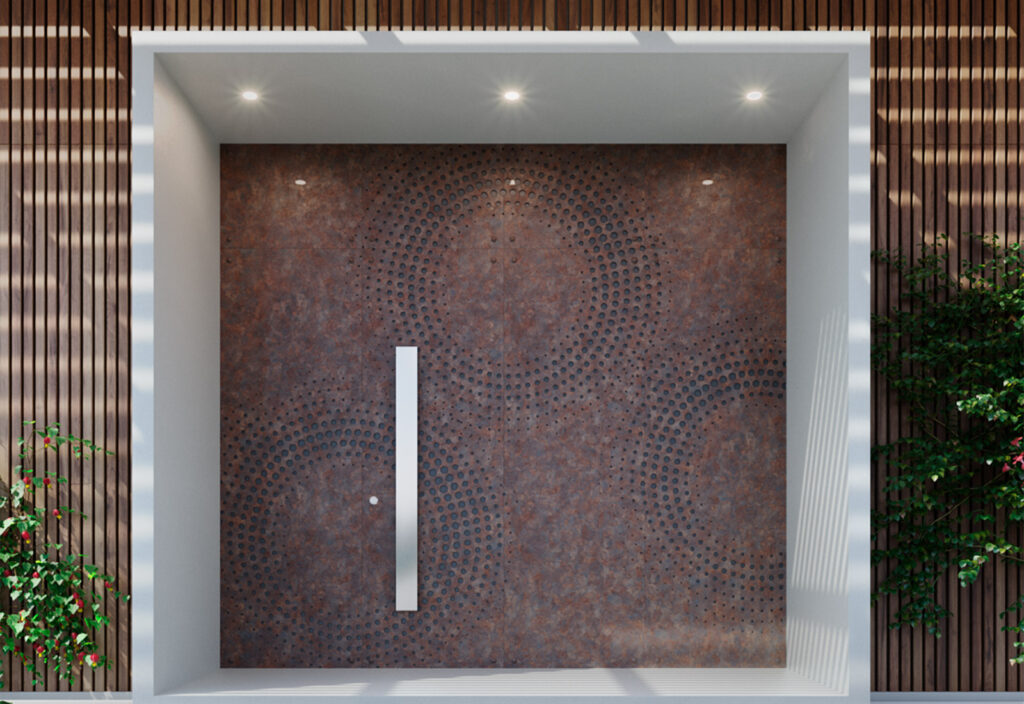 Putting a 'door' to the discussion
Art Boulle works closely with their clients, its team of architects and designers, along with their personnel to provide an exceptional standard and a vivid attention to every detail.
Their range of modern exterior doors is extensive, and it creates a lasting initial impression to their clients' estates. Their exterior contemporary doors are all chosen to create an ideal blend of durability, features, style, and performance. Whether they are solid wood or a mix of metal, clients know they will receive superior high-quality products.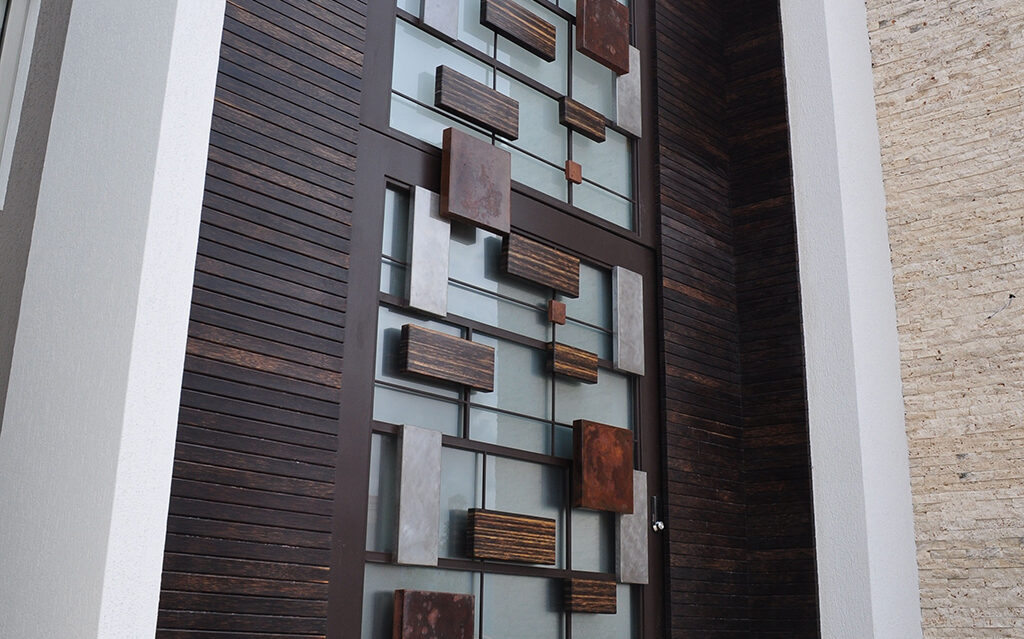 Art Boulle and Exterior Modern Doors
Art Boulle is an established name when it comes to contemporary designs, especially exterior modern doors. Their collection of doors provides flexibility and choices, which not only contains a blend of everything important, but also provides supreme compatibility with a client's existing architecture and theme. This allows Art Boulle to create a custom product that meets their client's needs and design interests. 
Book a Design Consultation or visit our Wood Doors page for more inspiration.