Art Boulle is widely recognized as a master in crafting bespoke pivot doors that effortlessly combine artistry and engineering.
Their exceptional doors beautifully integrate time-honored craftsmanship with state-of-the-art technology, resulting in breathtaking pieces that make a lasting impression.
With unparalleled attention to detail and a commitment to excellence, they have established themselves as a true industry leader in custom-made doors.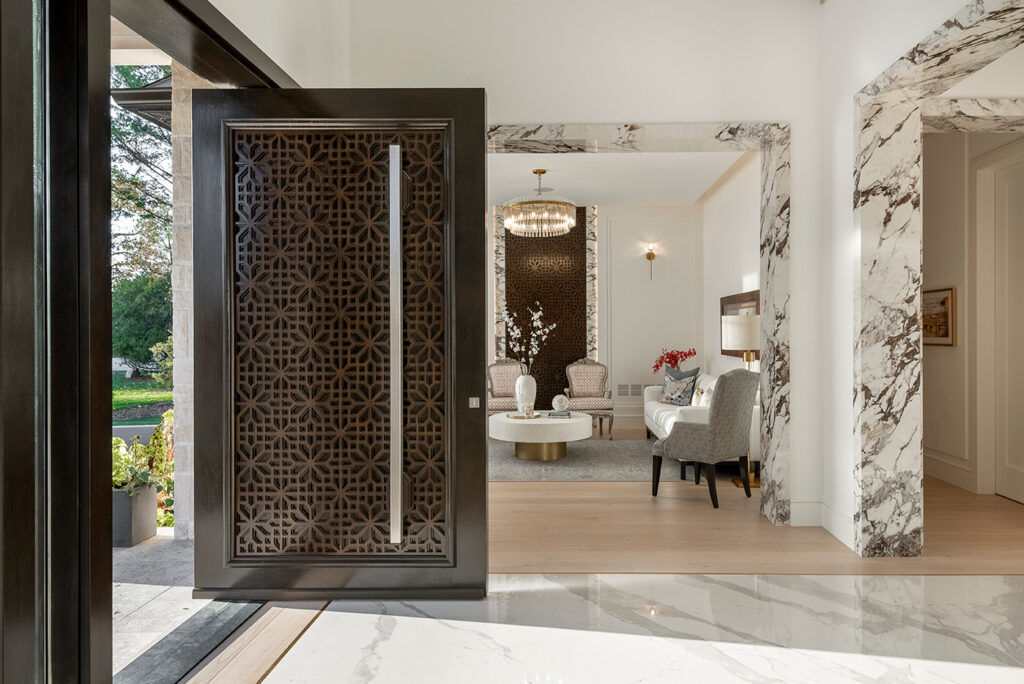 When Art Collides with Engineering: A Perfect Fusion
Art Boulle's pivot doors transcend their functional purpose, transforming into captivating masterpieces painstakingly crafted from the finest materials.
Their artisans expertly combine a diverse range of woods, metals, and glass to create visually stunning and enduring doors.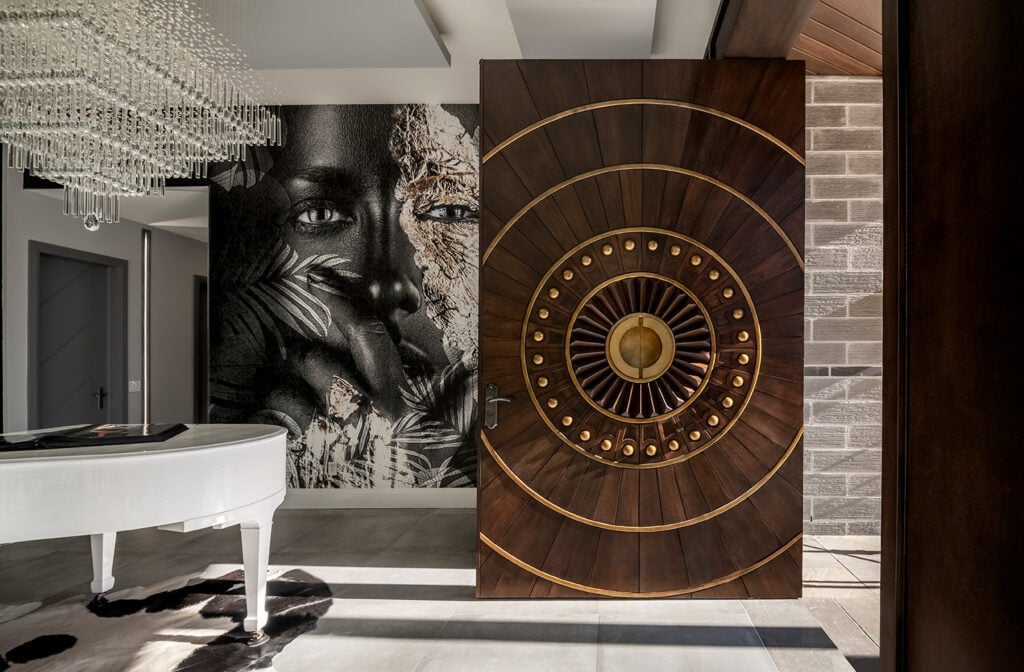 Meticulously engineered, each pivot door operates seamlessly and whispers open and closed, courtesy of our state-of-the-art technology.
Not only are these doors an aesthetic delight, but they also boast superior energy efficiency compared to traditional swing doors, occupying less space without compromising functionality.
Seamless Elegance: Embracing Effortless Style
The pivot doors are designed to seamlessly blend into any space, creating a harmonious integration with their surroundings.
With a diverse selection of door styles and finishes, they offer myriad options for you to find the perfect door that perfectly complements your unique décor, adding a touch of elegance and sophistication to your home.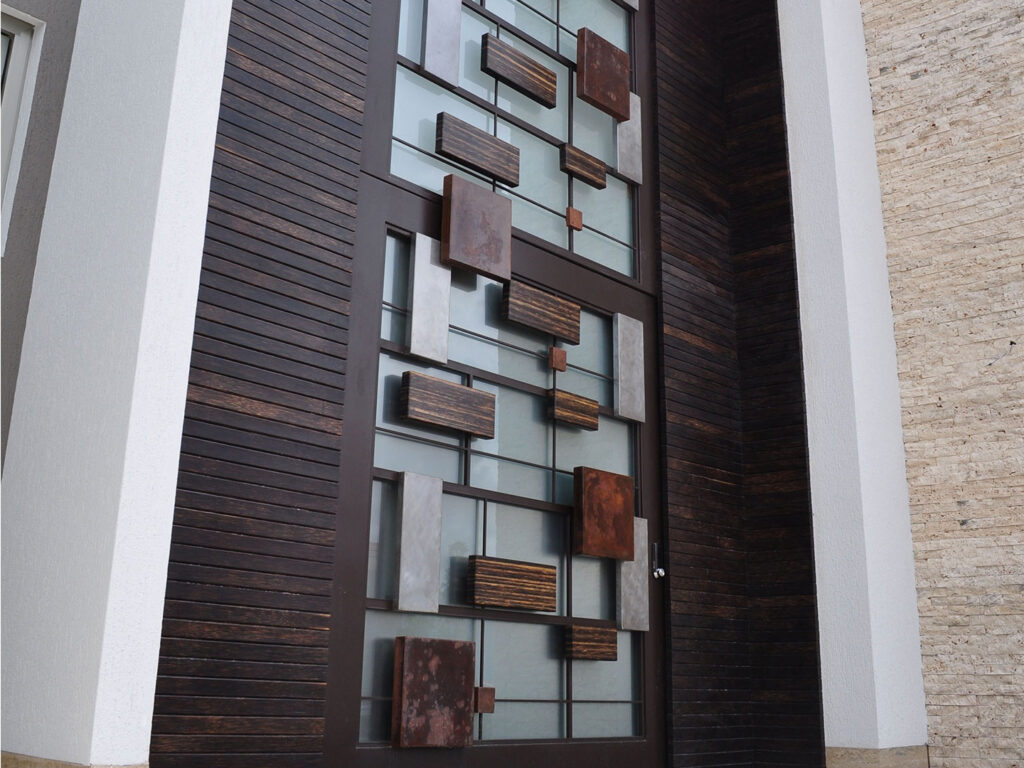 From the grand entrance of your foyer to the tranquil retreat of your master bedroom, Art Boulle's doors can effortlessly enhance the ambiance and aesthetic appeal of every room in your house, making a statement of timeless beauty and refined craftsmanship.
A Touch of Luxury
Art Boulle's pivot doors are the perfect way to add a touch of luxury to your home. Their doors are custom designed, so you can create a door to your unique specifications.
These doors are made from high-quality materials, including exotic wood and internal metal framing to prevent warping. This allows for doors to reach heights beyond 10 ft.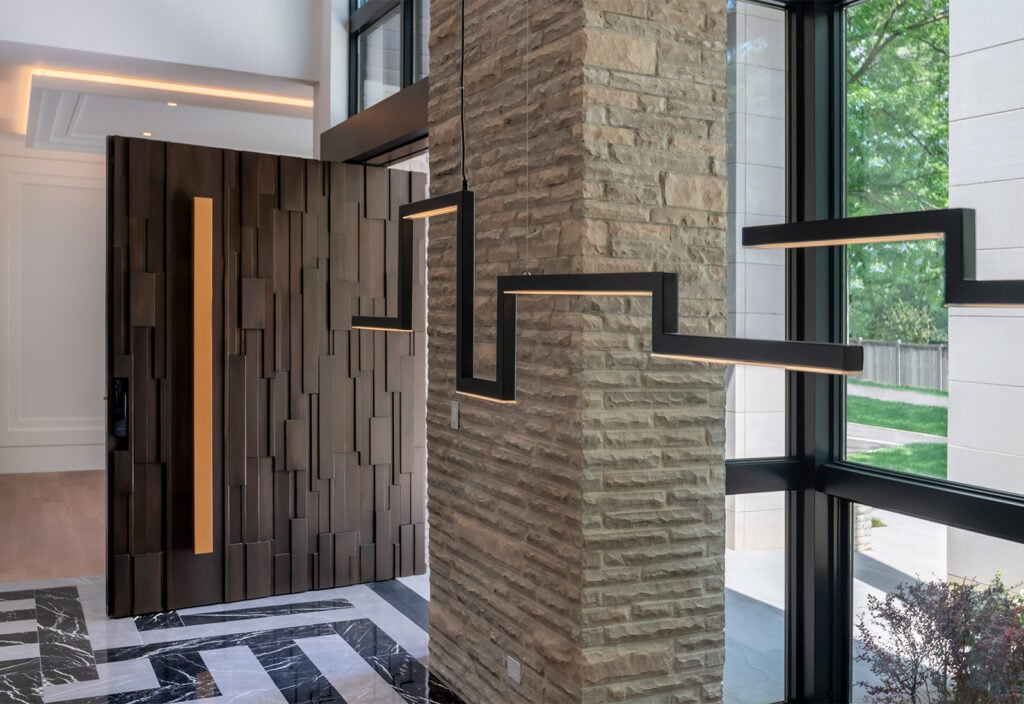 The pivot mechanism is housed inside the frame, giving the door a sophisticated look that creates beauty in motion. This complete hidden pivot mechanism allows a door of over 700 lbs to swivel smoothly with effortless movement.
Clients can also choose to have decorative features such as embossed patterns or logos matched to the door's exterior design.
Pivot Doors for Interior & Exterior Brilliance
With a collaborative and artistic approach, Art Boulle crafts contemporary pivot doors that beautifully capture the essence of both the architectural façade and individual style of each unique project.
Art Boulle's bespoke pivot doors are perfect for both inside and exterior use.
The interior doors can function as partitions or serve as functional pieces, setting the tone for luxurious living spaces.
The exterior doors create stunning entry points, leaving a bold impression on visitors.
They offer customizations that reflect the client's vision of elegance, class, and functionality, ensuring every detail meets their expectations.
Contact Art Boulle and consult with their experts to get your dream doors.