Doors are an important feature of any home, both in terms of style and aesthetic appeal. They add a strong curb appeal to your property and are a focal point to modern architectural designs.
Pivot doors, among the different types of doors available, add a touch of elegance and flawlessly complement an impressive space and are also an excellent choice for both indoor and outdoor use.
Due to their unique operating mechanism, these luxury doors have become one of the hottest trends in recent years. Such doors do not only enhance the entire look and feel of the home exterior, but also create a grand interior atmosphere.
Pivot doors have an innovative opening mechanism for large-scale doors, this high-performing patented system's structure is invisible, operating flawlessly with no structural elemental requirements to the floor or ceiling. The system provides an effortless experience with just a touch of a finger, creating a smooth door movement with impeccable balance.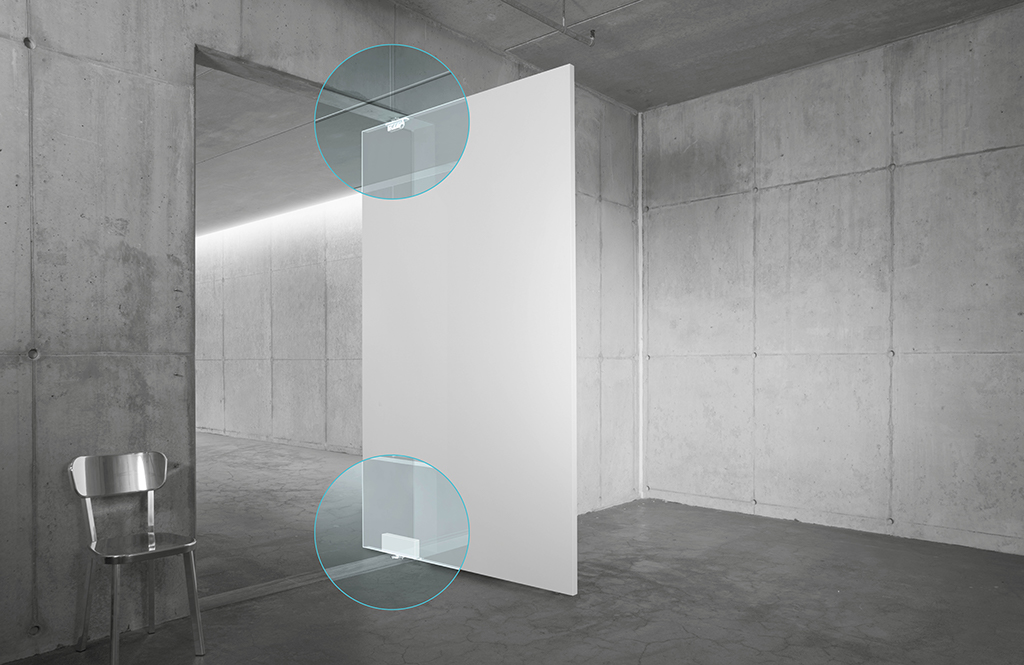 Pivot doors are elegant and fashionable, and they make a striking and modern style statement. They are ideal for a modern home.
Art Boulle collaborates with its clients to create artistic and contemporary Pivot front doors that fully represent their respective architectural façade and unique needs.
A luxury pivot door will amaze you at first sight. It also dramatically improves a room's attractiveness. They provide an exclusive and luxurious feel to modern door designs.
They require less space and allow you to utilize every inch of your entryway. This sort of door has a large aperture that gives it a grand appearance.
Simplicity and Elegance
Art Boulle's Bespoke Pivot doors are among the most eye-catching design components you can use in your home while also offering a greater level of security and safety due to their great rigidity.
Depending on the architectural style of the home, pivot doors can be contemporary and grand, with unique materials and artistic intricacies.
Because pivot doors don't require a doorframe as a structural feature, your floor can be fully flat and without a threshold. A smaller clearance is also required so that you may make the most of every inch of your entryway.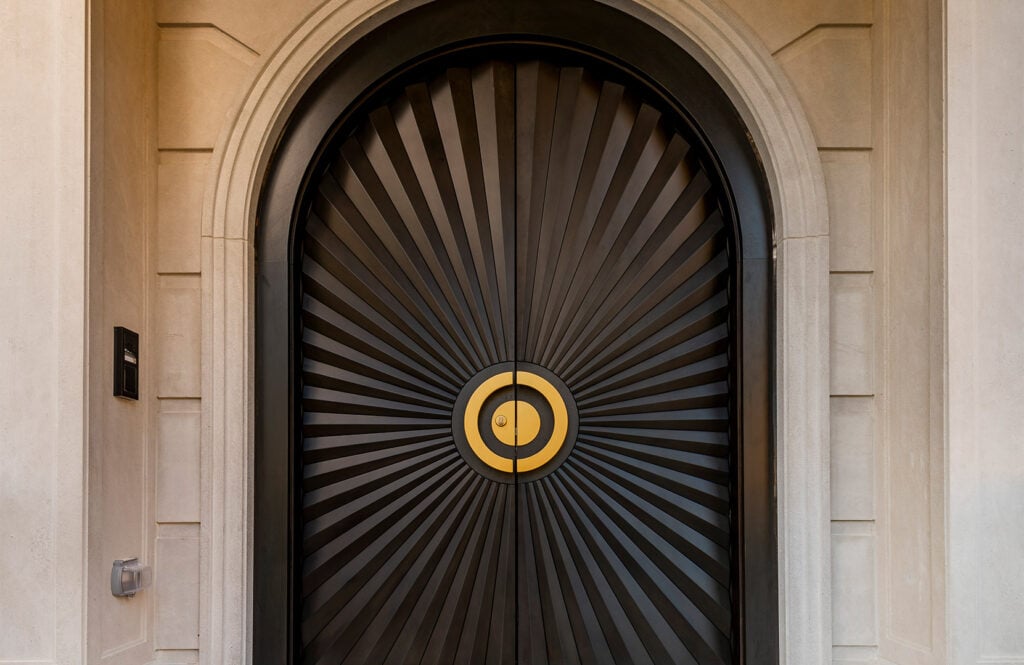 They Provide Stability and allow for use of Finer Materials
Because the weight of the door is supported from below by the pivot point rather than one side of the doorframe, the pivot design allows for heavier doors. Pivot doors can also be significantly wider and oversized than ordinary doors due to their weight allowance.
This increase in weight allowance also allows for the use of materials and finishes that would otherwise be too heavy, such as pearl shells, exotic stones, forged metals, fused gold leaves, metallic accents, wood carving, and hand-painted finishes.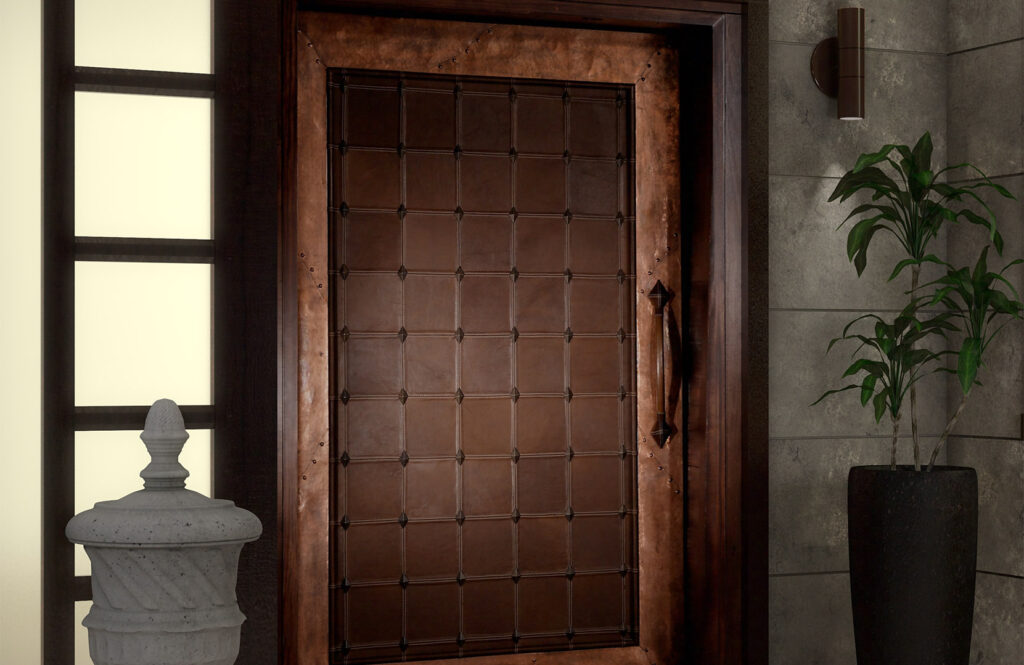 They Can Be Customized to Complement any Architectural Façade
One of the most appealing features of pivot doors is how tailored they can be to match the features of a home or business.
Instead of being hinged on one side, pivot doors are attached to both the top and bottom of the door frame. Their design and opening mechanism can provide a property's entrance a lasting first impression.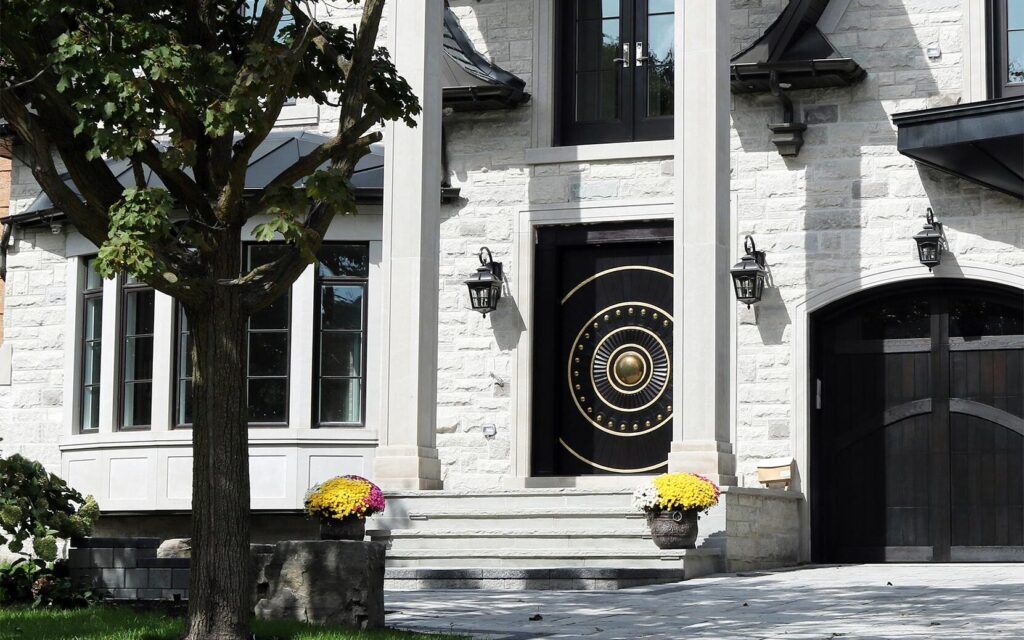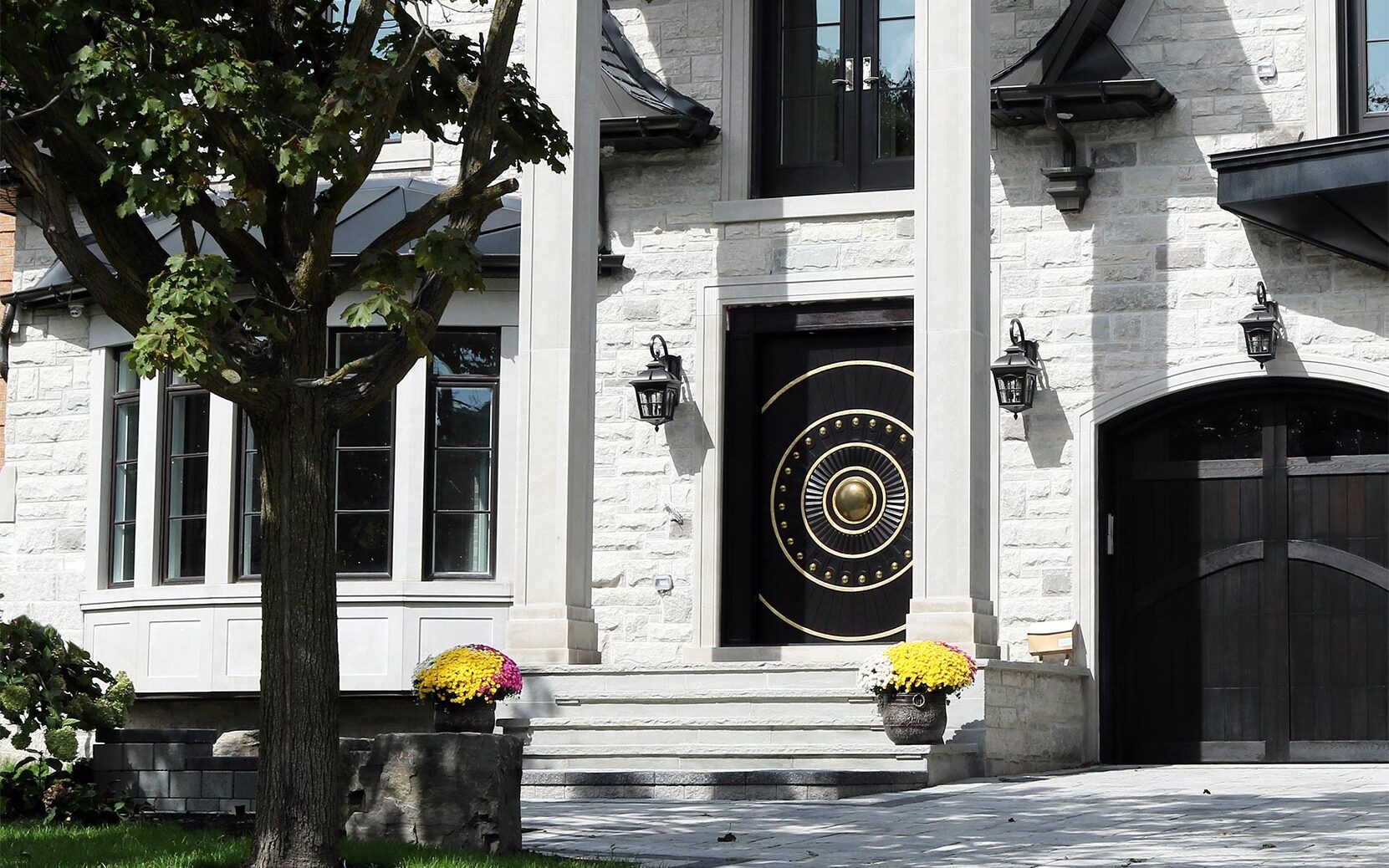 Art Boulle's Pivot Door Designs For 2022
Art Boulle's luxury pivot door designs give your home a luxury and an exclusive feel. They are the most prominent feature of modern design.
Have a look at 6 of our newest Pivot Door designs for 2022:
OPERA CUBISTA
Cubes are a common feature in modern homes, as this door demonstrates. In modest alternating relief, the brown cubes display a particular wholeness. The handle's contours reveal a little touch of traditional essence when combined with a metal handle to reflect a sense of durability.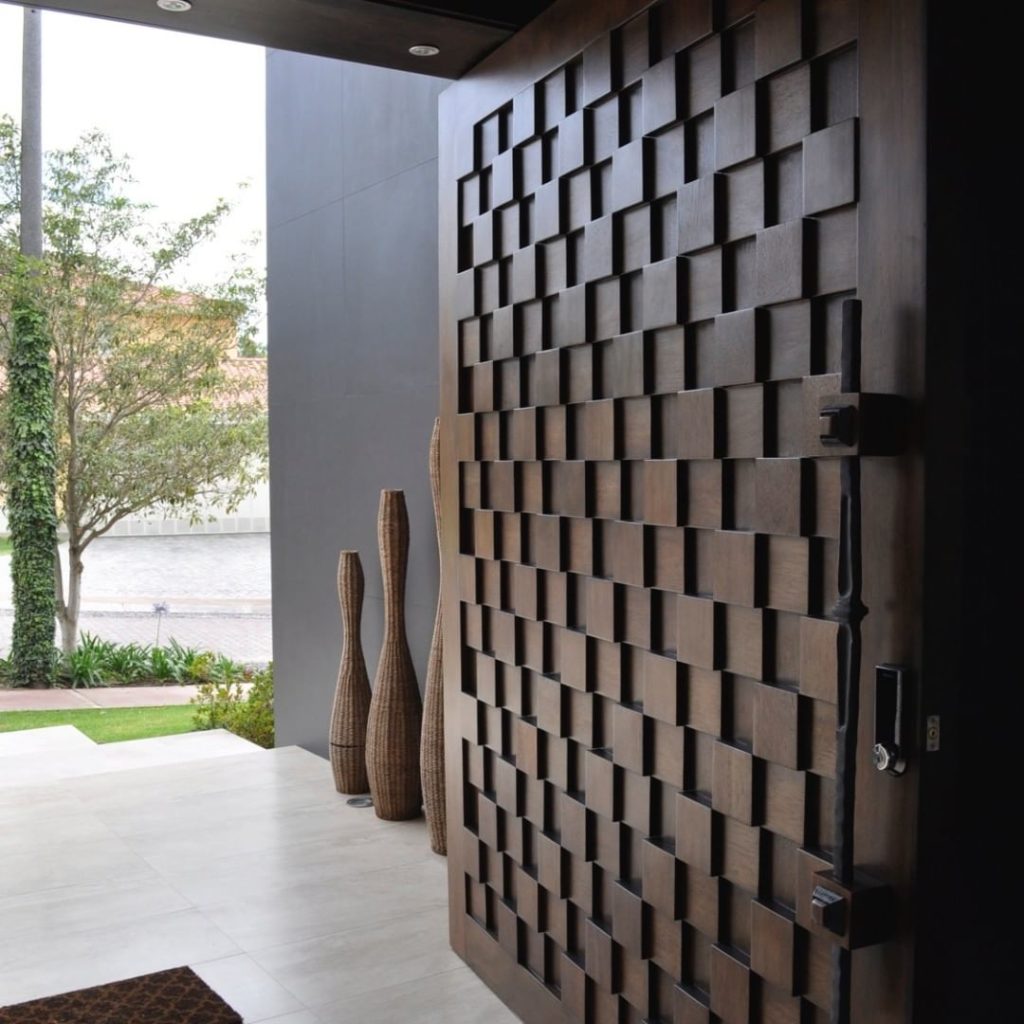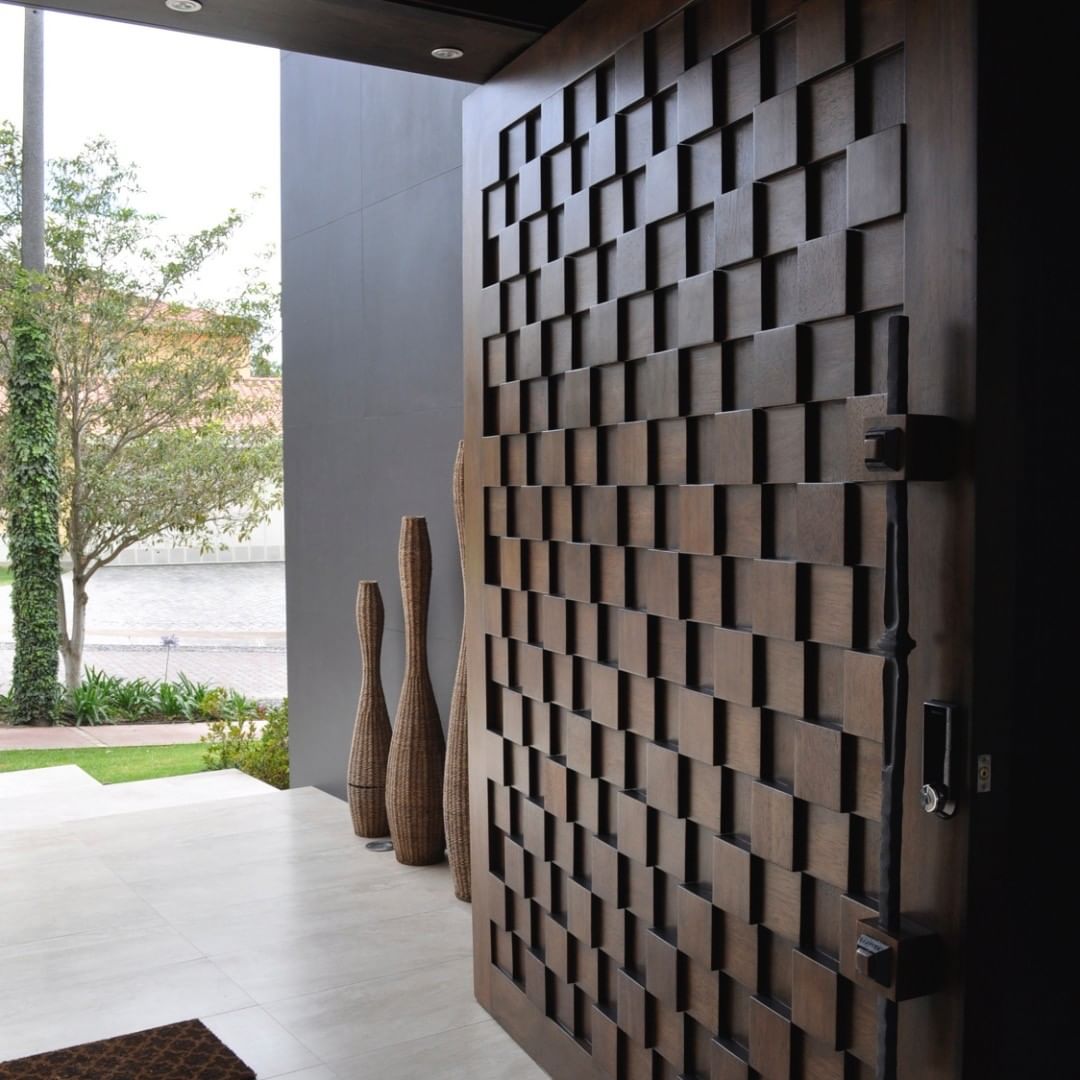 MODERN IDIOM
The twenty-foot building is made up of small squares and rectangles of copper, aluminum, stainless steel, and bronze that are arranged in a modern pattern. This one-of-a-kind design is created by the two sidelights, which are formed of genuine wood planks.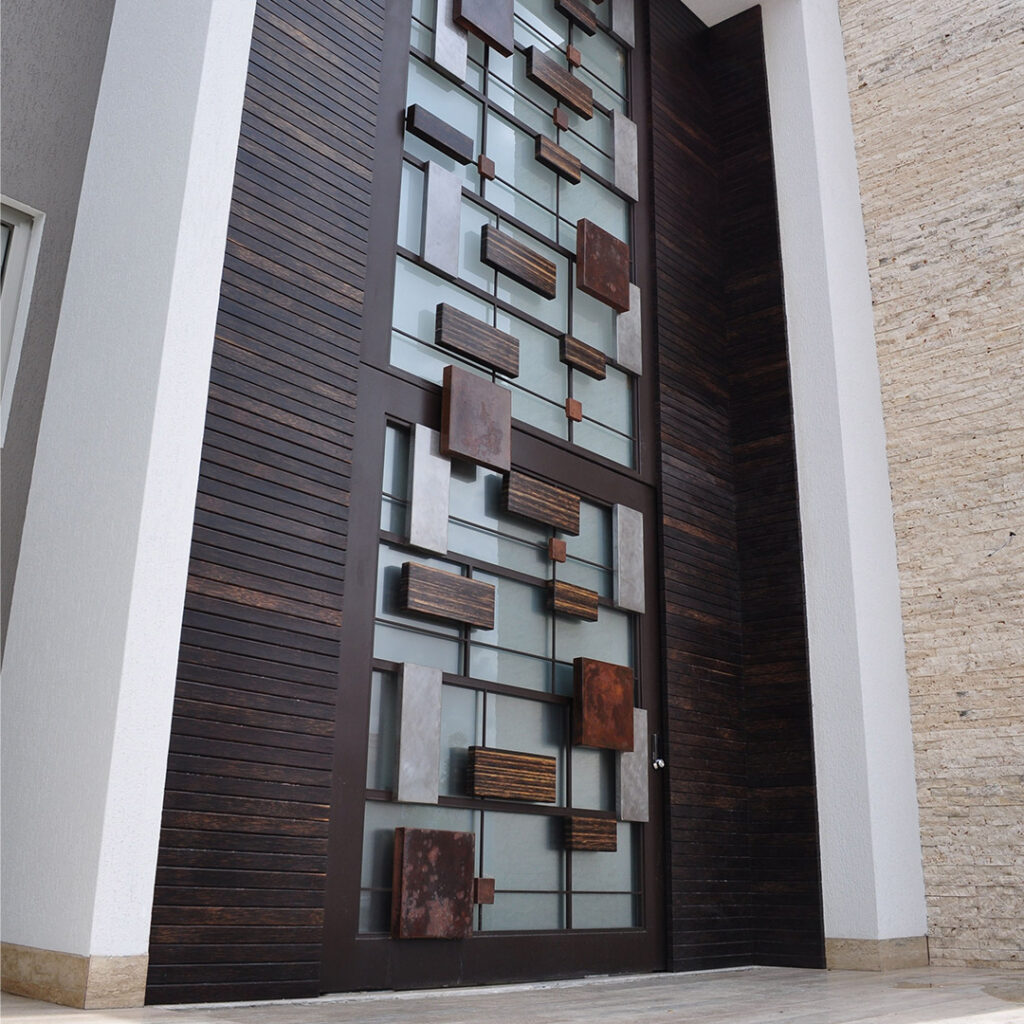 PROTRUDE RESIDENTIAL DOOR
A contemporary residential modern door design in wood and metal made with expert craftsmanship. A door that makes a statement of style and dedication. This door design is beautifully accentuated by the unique architecture of this space.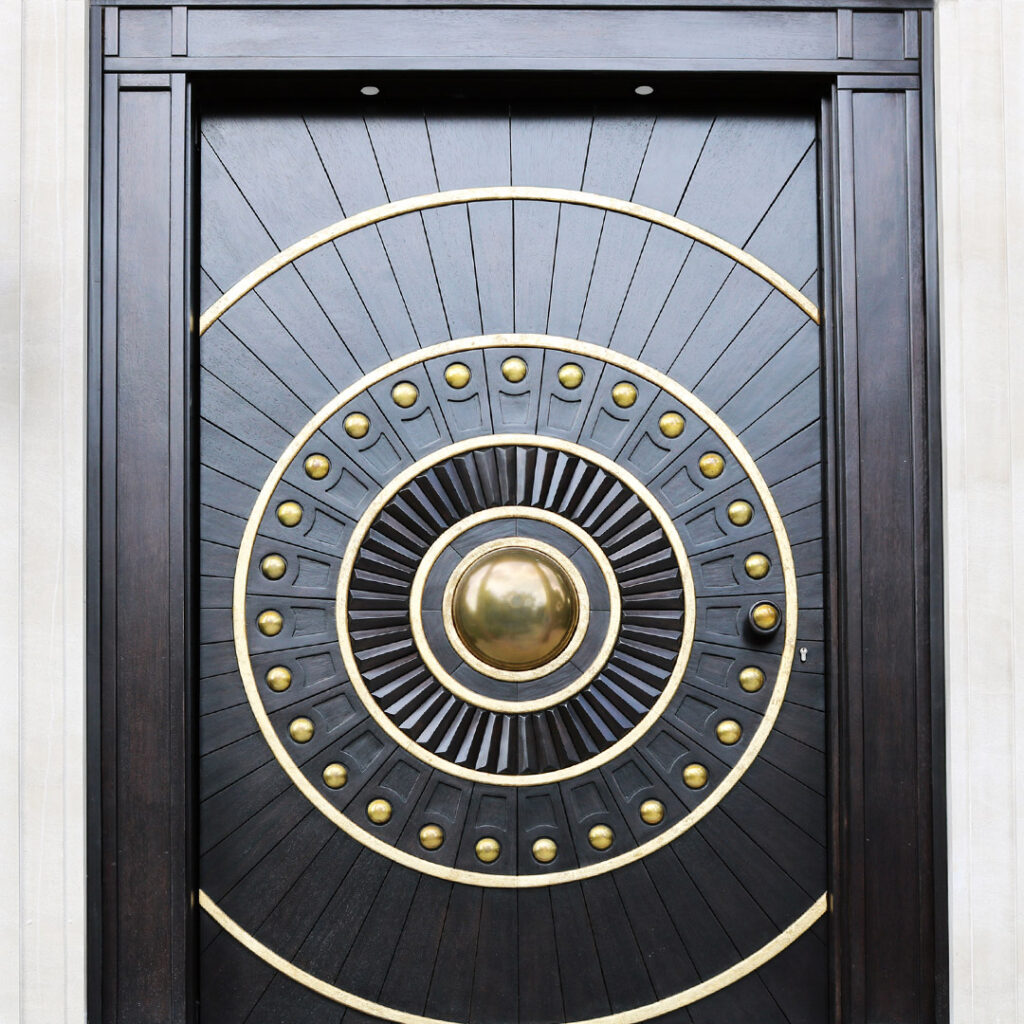 CHESSBOARD
A solid wood exterior door with square designs inside reflects the grandeur of the structure it is a part of. With several nuanced tones of brown, it looks like a checkerboard. The door's perfection is complemented by the massive metal handle.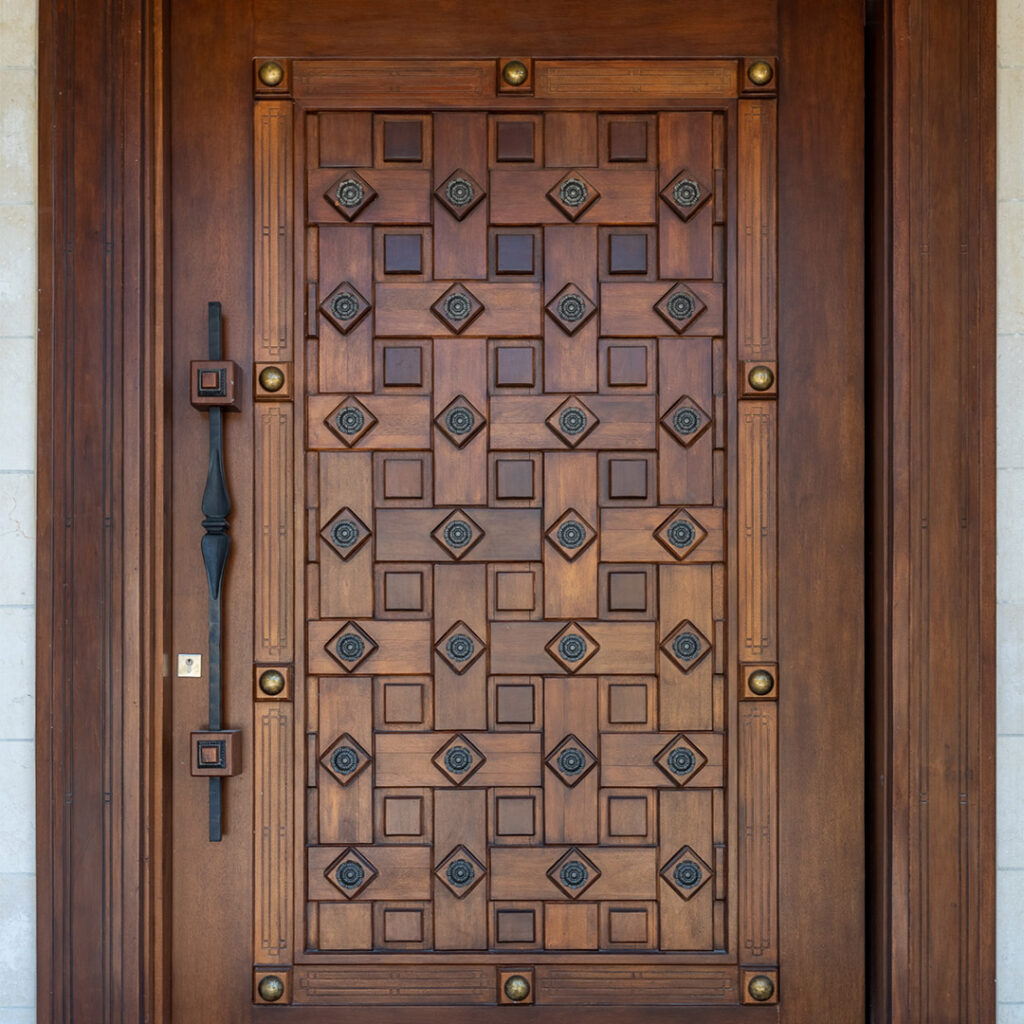 Art Boulle – The Hub for Custom Pivot Front Doors
At Art Boulle, we aim to create custom artistic and contemporary front doors that fully represent the unique architectural style and design of each of our projects.
Are you looking to design a custom pivot front door? We welcome you to book a design consultation or visit our wood doors page or metal doors page for more inspiration.