Incorporating a decorative gate to your property adds to its 'Curb Appeal', which plays a major role in uplifting your estate's value. Most people think that when it comes to exterior gates, you have to select between improving your home's overall appearance or the safety and security of your home.
But it doesn't have to be that way. You can have a decorative gate design that adds to your estate's curb appeal and also provides great security.
Choosing the right decorative gate for your property means taking into account a number of factors. We understand that the overall process of selecting one can be quite overwhelming, so we've broken it down into steps to guide you.
Step 1: Decide the function of your Gate.
Decorative gates are considered a useful element in beautifying your home. But that's not all they offer – gates offer several functions, such as being a transition element between outdoor areas, separating your lawn from other property, and for security.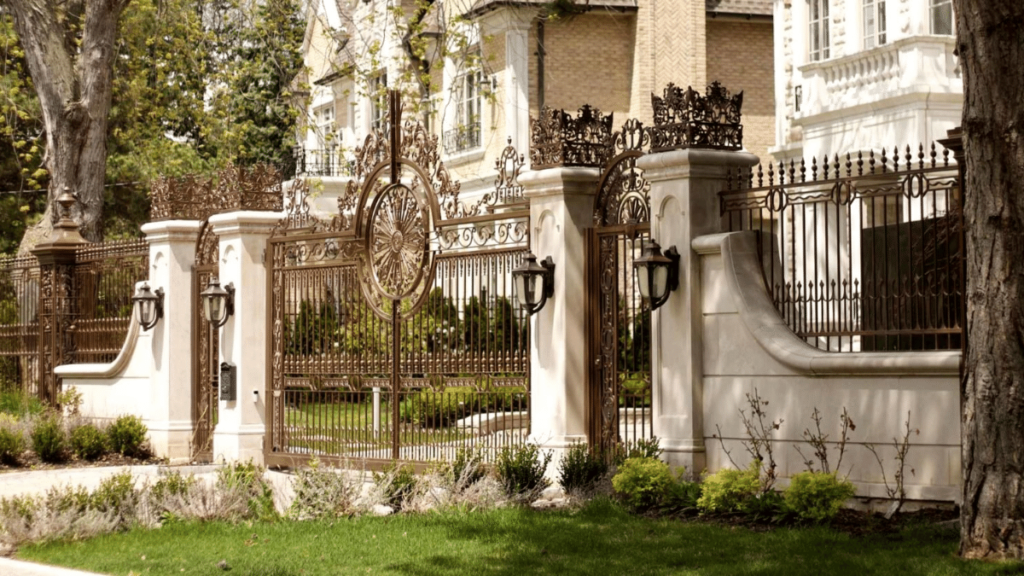 The design of a decorative gate can range from simple to elaborate, depending on your taste and preferences. If you're looking for a simple element only, then you can go for something minimalistic. But if you're looking for a custom driveway gate, then we would recommend an elaborate ornamental gate that is customized to complement the architectural façade of your estate.
Step 2: Take Advantage of the Space
Before you begin the process of selecting a decorative gate, it's a good idea to think about the space you want the gate to cover. For example, the height, width, and visibility of the property. For example, some homeowners value privacy and as result will want a custom gate that is tall and has very limited visibility to the home. However, it's important to take into account your city's requirements. City regulations can mandate certain specifications of the gate depending on your location.
If you choose Art Boulle, our designers will come and measure your property while taking into account the City's regulations.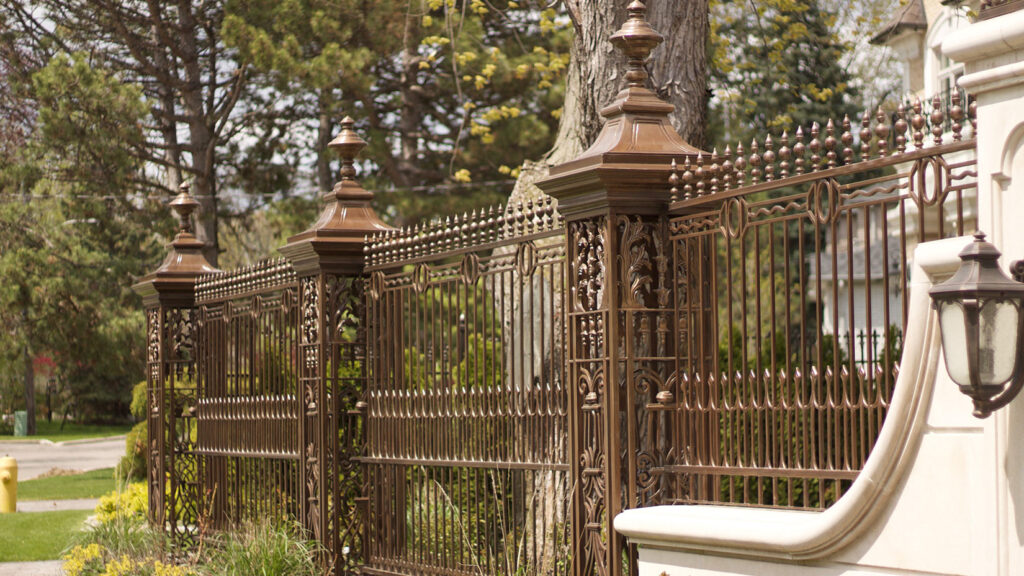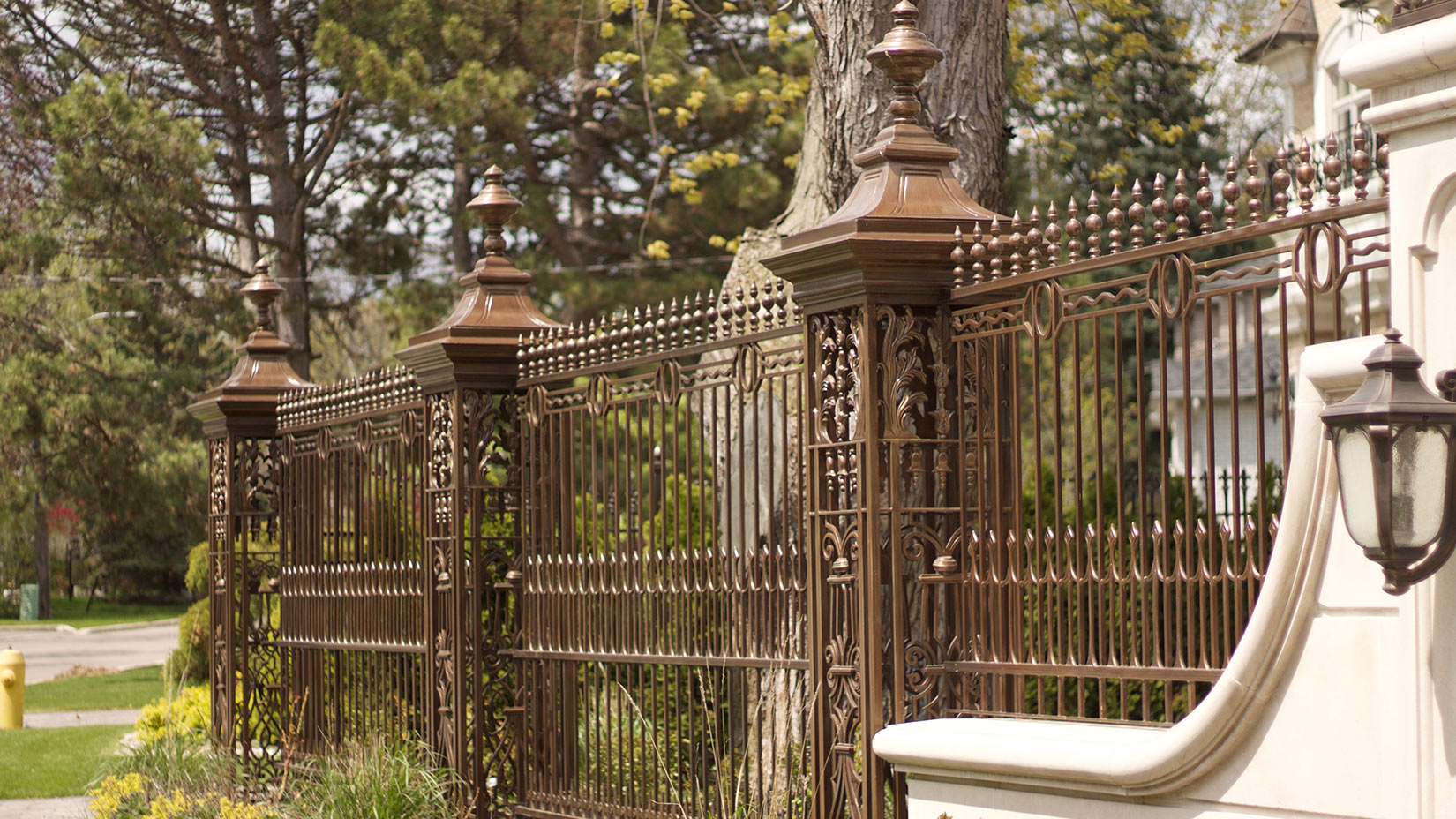 Step 3: Selecting the Material and Finish
Once you've decided the function and measured your space, the next thing to do is select the style and material of your gate. Do you want your decorative gate to blend in with the exterior of your home, or do you want it to stand out and become a focal point? It's good to ask yourself this question as it'll give you a sense of direction.
Decorative gates are usually made from metal. The material and finish you choose will depend on your style and preferences. Metal gates can incorporate a variety of finishes to create really unique designs and complex finishes.
Art Boulle offers custom gates and fences of any finish, style, and form as well as custom adornments and carvings to suit our clients' artistic vision. Finishes include, cast aluminum, patina brown, and bronze.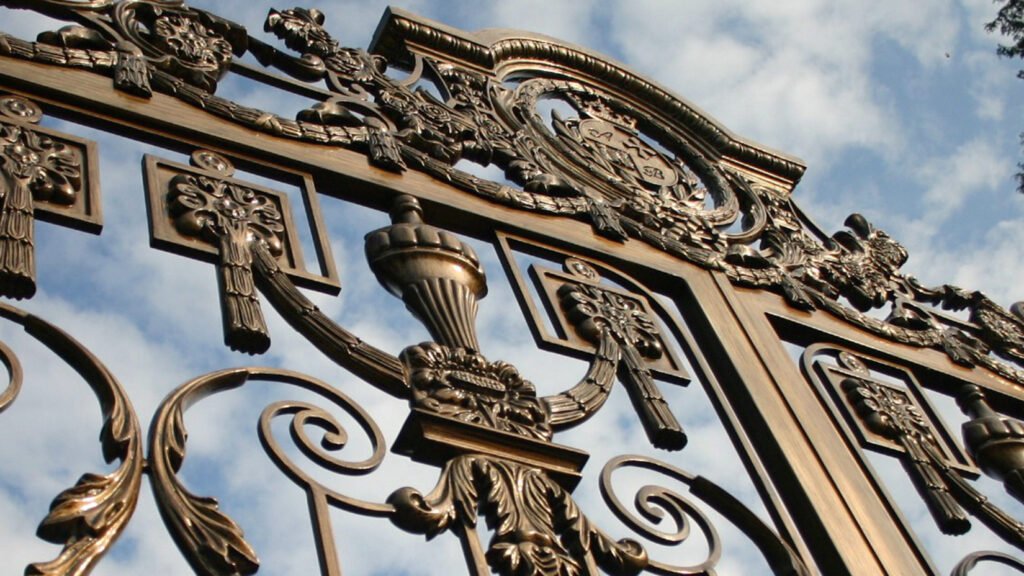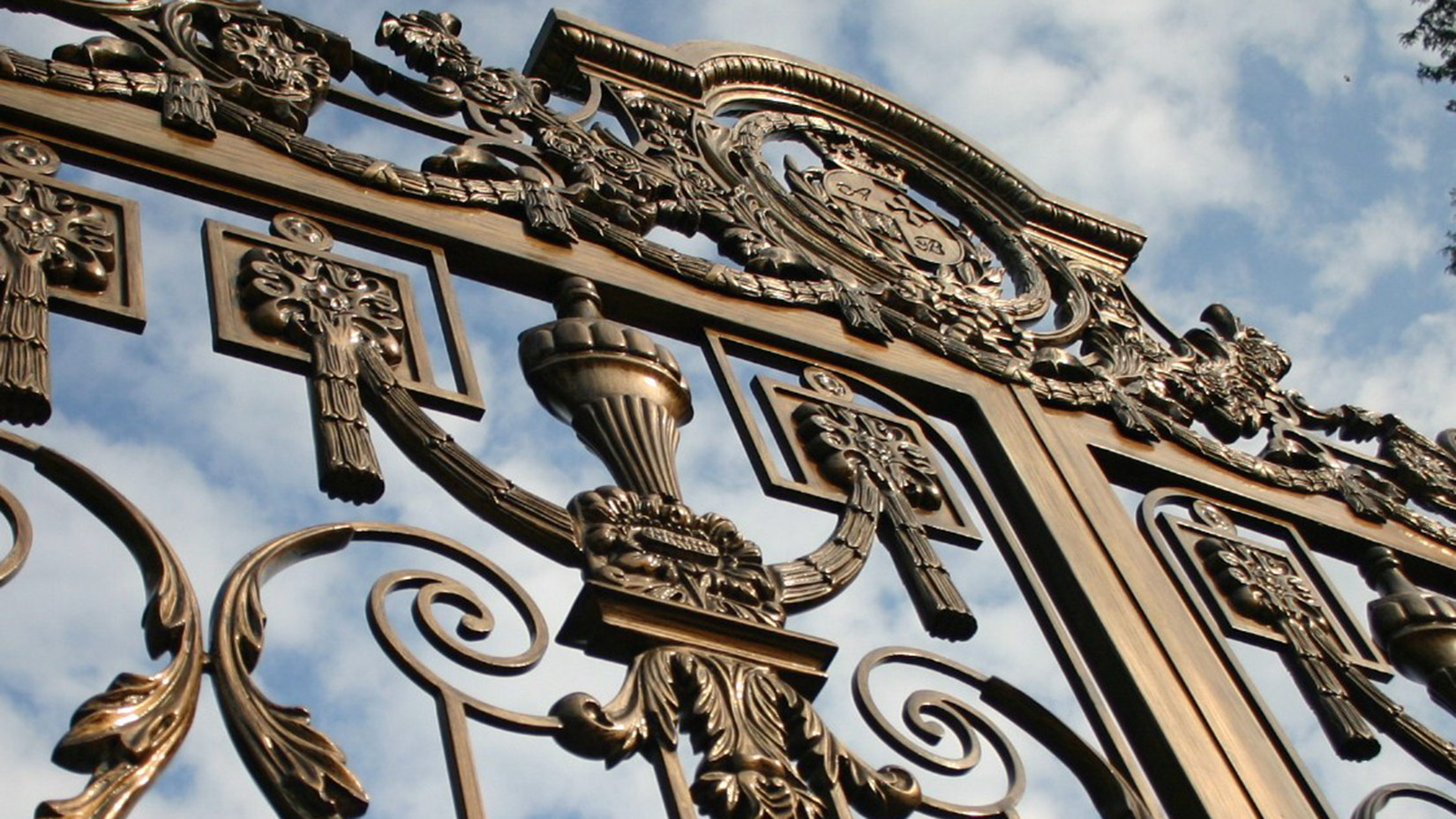 Step 4: Maintaining your gate
Most people don't consider this a step in the process of selecting a decorative gate for their estate, but we think it's as important as the other steps. Decorative gates aren't supposed to just protect your home – they're supposed to beautify your property as well, which is why it's essential to maintain them.
Wooden gates need to be stained or preserved to help waterproof the wood and prevent rot. However, keep in mind that this must be repeated on an annual basis for the best results. As for metal decorative gates, the best way to protect them is to galvanize gates with hot dip that works as a protective base coat and lasts for decades.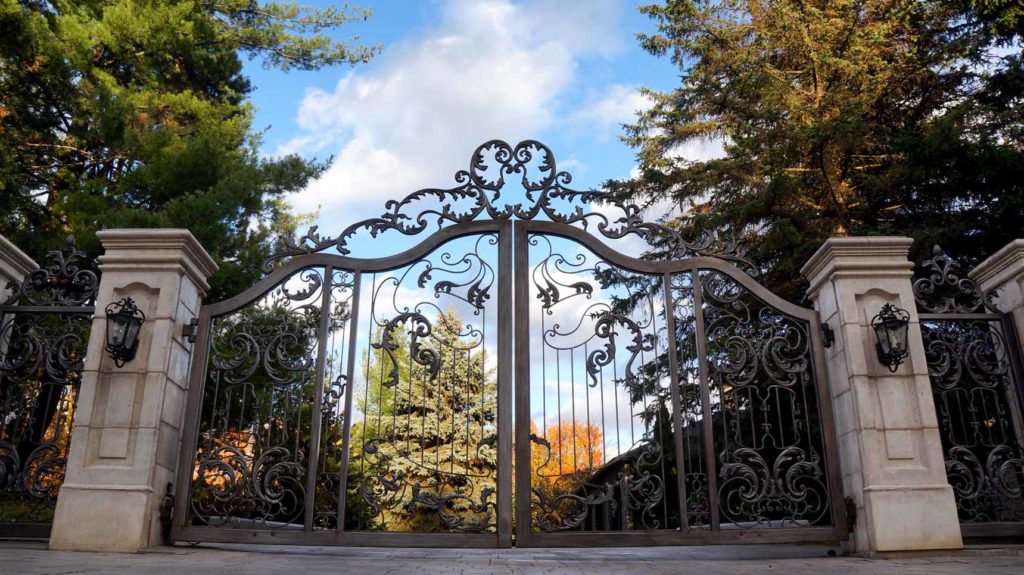 Art Boulle – Breathtaking Beauty and Stunning Originality
At Art Boulle, we have mastered the art of ironwork and its meticulous processes to create truly unique, museum-style gates and fences. Check our Gates & Exteriors collection page or get in touch with our team for a design consultation.