What's the first thing you notice about a home when you first pull into its vicinity? The entrance. Whether it's in person or in a movie, a grand entry-gate alone elevates the look of the entire estate and adds a touch of royalty to the scene. Today, architecture is all about combining historic grandiosity to modern-day simplicity and making a perfect hybrid of the two.
By Palace Gates, we envision grand, extravagant, and elaborate gates – similar to those often seen at royal sites.
Art Boulle's Luxury Palace Gates Collection
In the quest to bring you bespoke statement pieces, Art Boulle strives to create one-of-a-kind signature Palace Gate designs.
Royal Statement
This extravagant gate rises high, both visually and in terms of expectations. It utilizes cast aluminum to hand produce every detail. Using the finest craftsmanship Art Boulle has to offer, this gate features artistic metalwork compositions that are skillfully designed throughout the height of the gate.
It was designed according to the client's requirements of having two smaller side gates and one grand centre gate. Each of them designed to shine distinctively, while perfectly complementing each other.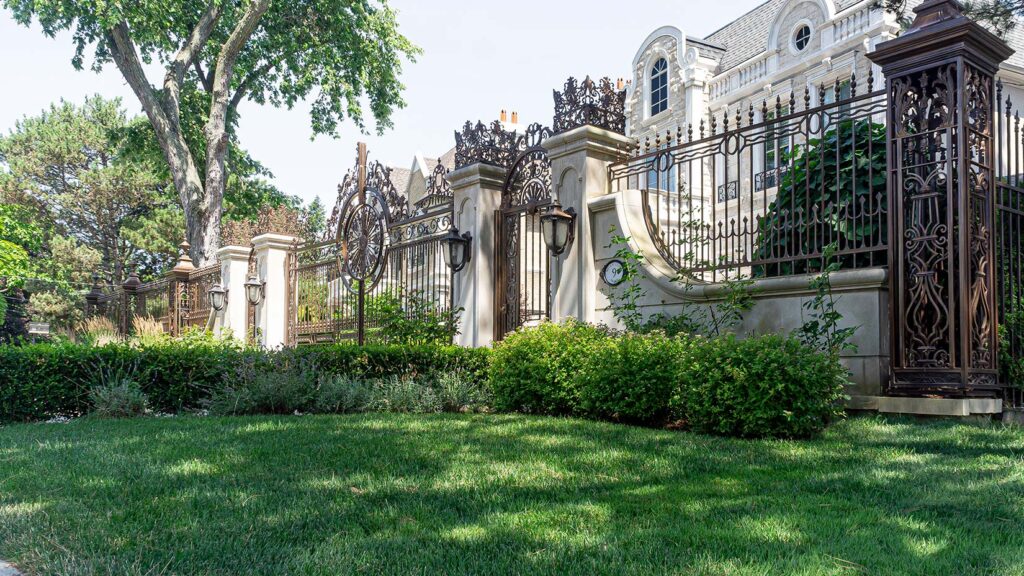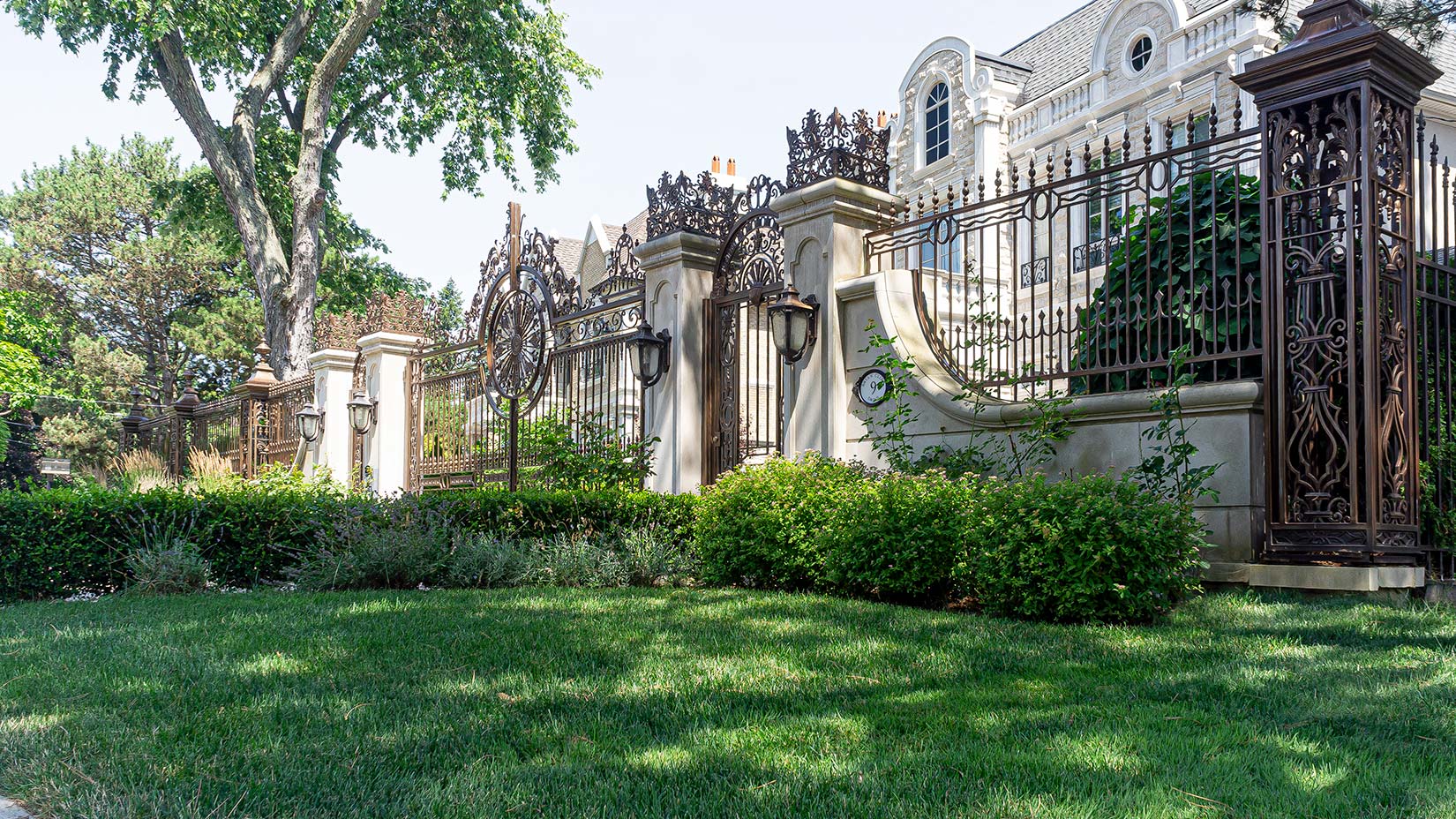 Symbolism
This gate personifies royalty from the very first look. Made with the finest artisanal techniques, this gate uses an array of floral, royal, and vintage symbols merged into a pattern that represents nothing but magnificence.
Centered on a logo of Art Boulle, this gate features metal-crafted vines, roses, crowns, and other royal symbolisms which are hand produced using an ancient process called Metal Casting. The Gate leaves openings to bring forth the beauty of the estate behind it.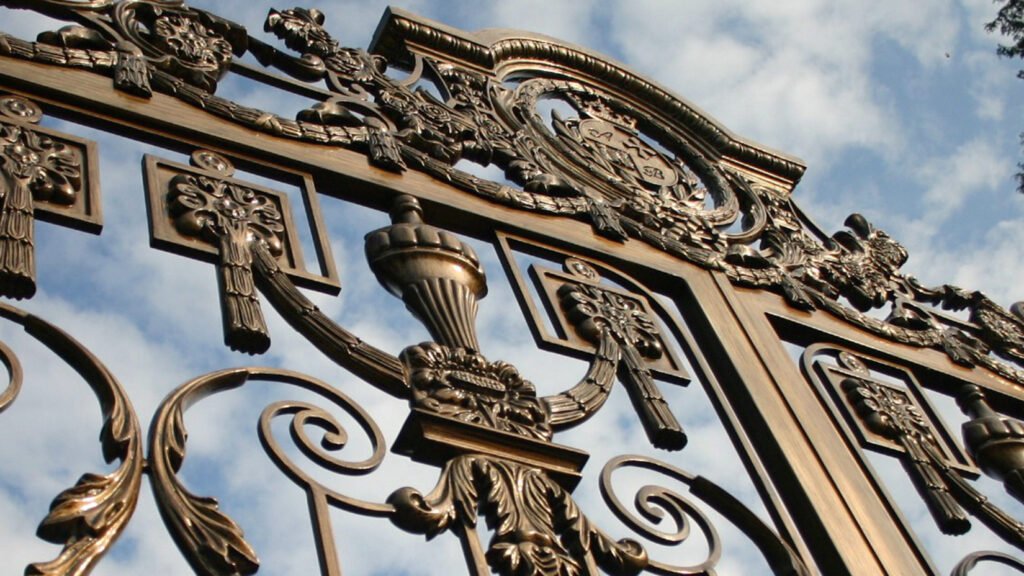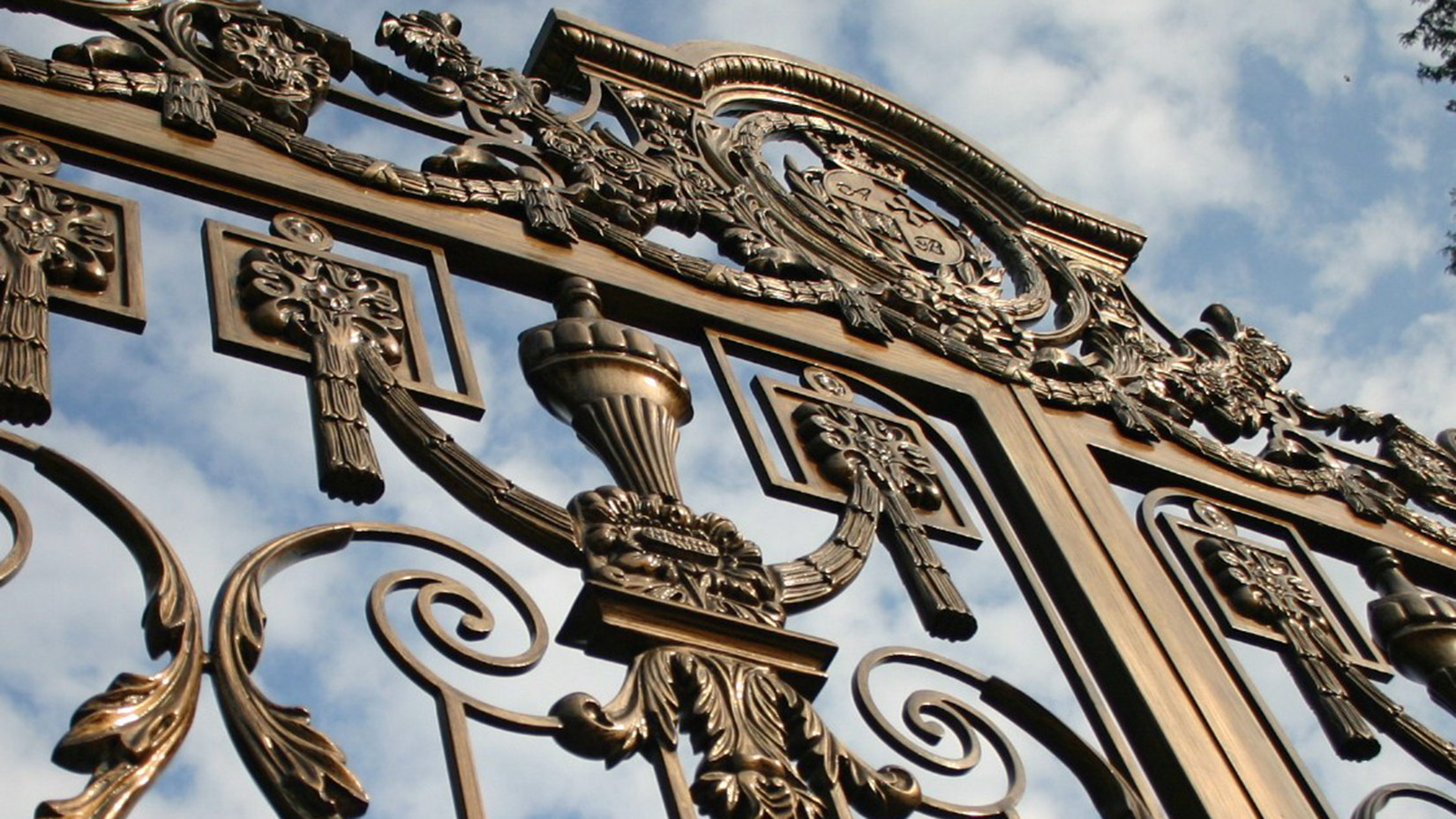 Grooves & Dancing Shadows
This simple yet superlative gate is designed for those that like grand, without being too elaborately so. This gate combines the highest quality cast aluminum and forged iron with the detailed craftsmanship of Art Boulle's artisans.
It features hand-crafted grooves and dancing shadows, embellished with the most beautiful bronze-brown combination there is. The design is familiar throughout the gate and symmetrically aligns in the center for an extraordinary look.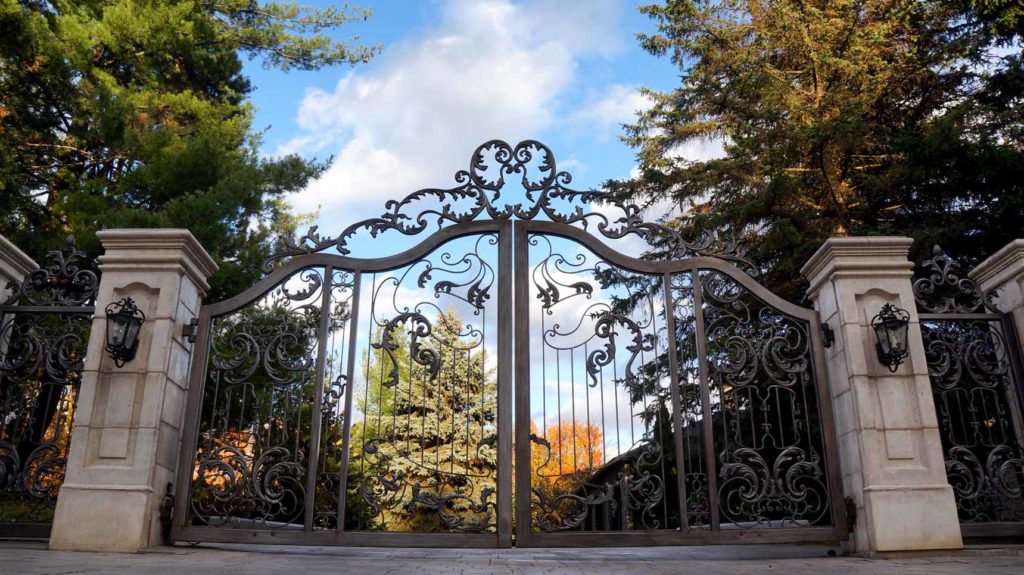 Things to Consider When Selecting a Palace Gate
There are many elements taken into consideration when designing a gate. Here are some factors to consider when choosing a type of palace gate:
Size of Your Driveway
While a grand gate looks amazing, selecting the proper size for your space is important. Be sure to have a measure of your entryway or architectural drawings. This way visual renders can be created to accurately represent your entryway and the opportunities available to create a palace gate perfect for your space.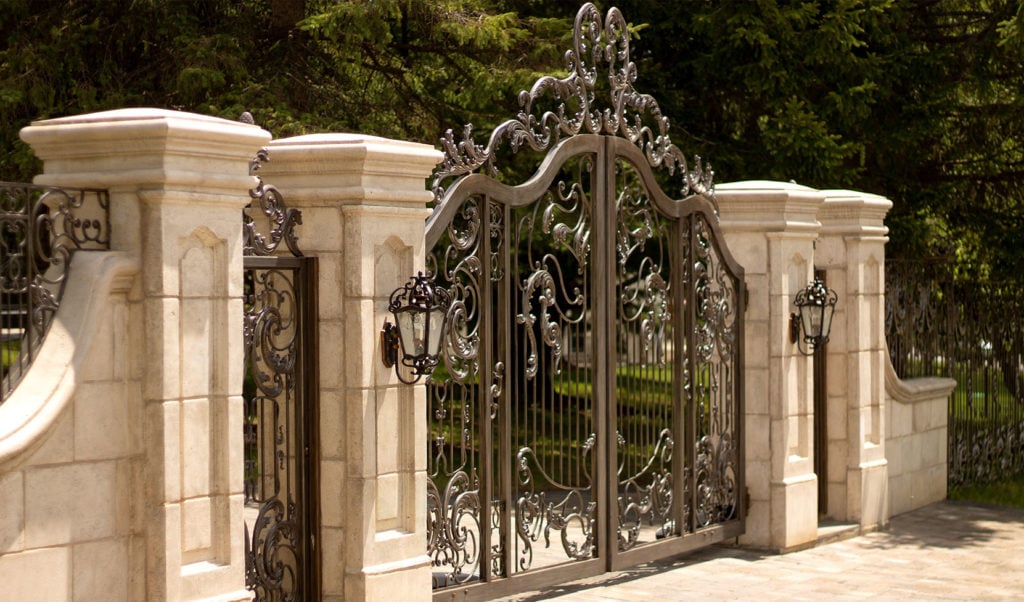 Design Preferences
Contrary to popular belief, a palace gate does not always require elaborate designs and motifs. As a result, the Palace Gate should represent your design vision and inspiration. Be sure to mention them to the designer.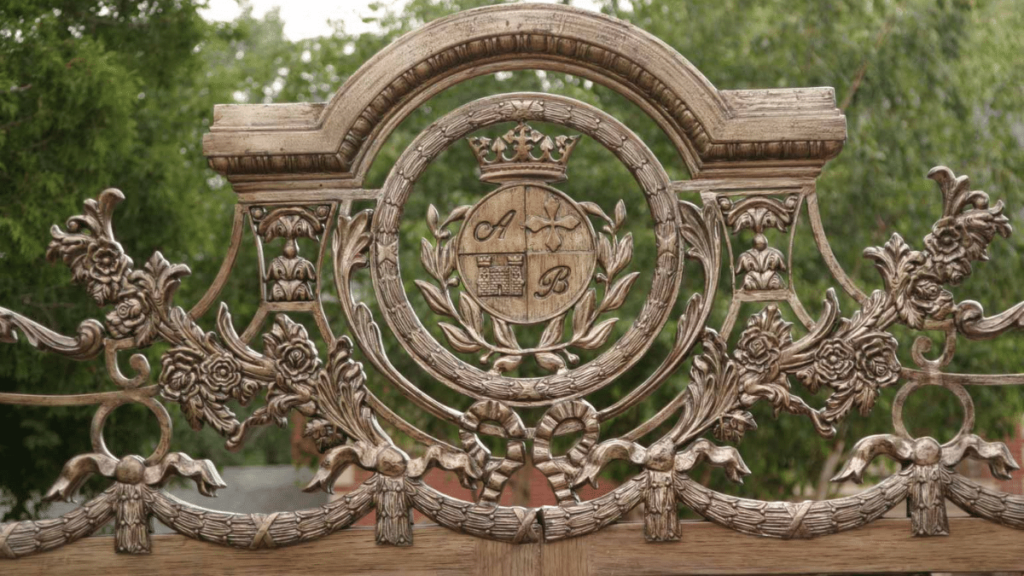 Color Themes
While most gates are designed with neutral tones, be sure to consider the color theme of your house, garden, and other surrounding structures to ensure all of them look great together. We don't want completely contrasting shades put in front of each other. This would take away from both, the gate and the house.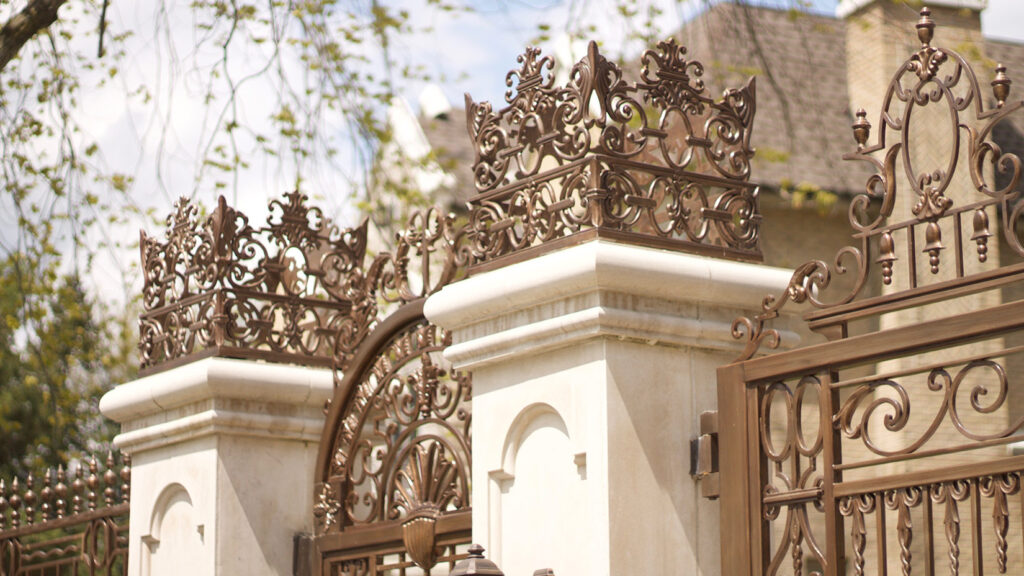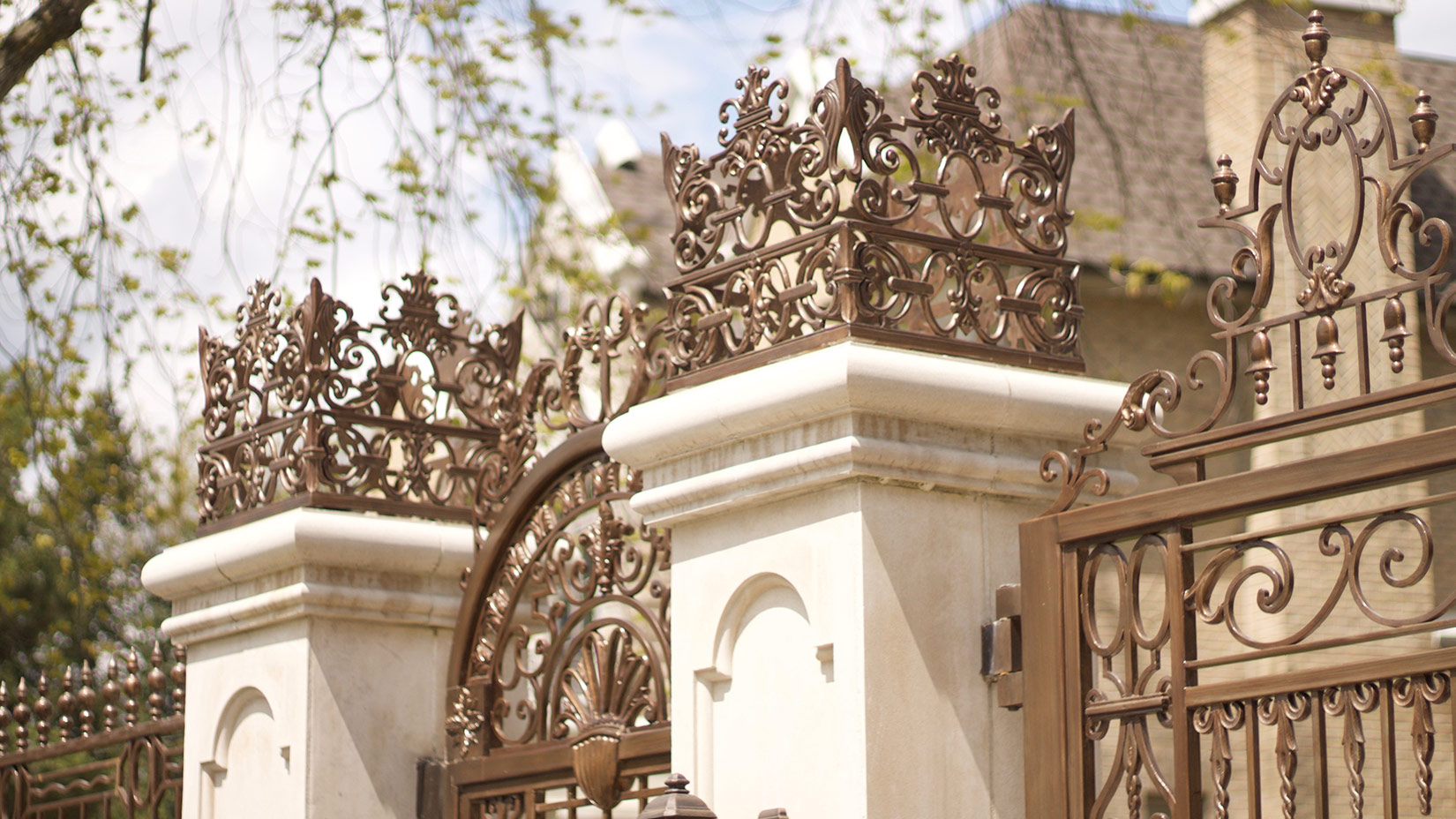 Give Your Estate a Royal Look
With that being said, if you're ready to design your palace gate, we welcome you to book a design consultation or visit our Gates & Exteriors Collection for more inspiration.